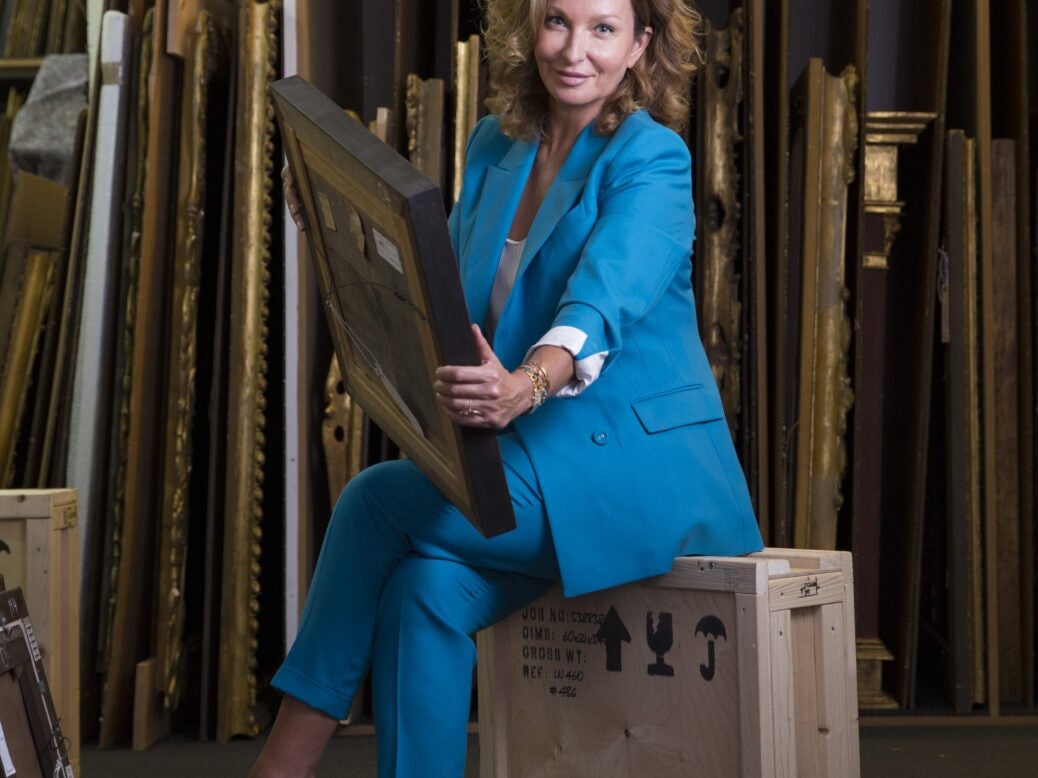 The markets of fine art, wine and classic cars are subject to unique influences and fluctuations, so the advice of the top experts identified by Spear's is crucial, writes Arun Kakar
Over the past 12 months we've had the 'Last Leonardo' and the 'Sale of the Century': what on earth can we expect next? As the art market grows increasingly global, navigating one's way through it can resemble the work of a detective. Where can one find the best art beyond auction houses – how best to arrange a collection? Once again Spear's has gone in search of the best art advisers, fiduciaries and experts, handpicked to accommodate every variety of HNW collector: from logistics through to leasing, every aspect is covered in the 2018 Alternative Assets Index, in association with Borro Private Finance.
Impartiality – as rare a commodity as ever in today's market – is the paramount factor bringing together the experts Spear's has selected. The art world in 2018 has seemed on the cusp on continuous changes from crypto to contemporary – a strong adviser has never been more essential. 'The reality is that the client will be the one living with the art,' says Christie's head of client advisory Isabelle de la Bruyère, hot off a record year at the auction house and leading this year's index. The role of an adviser for de la Bruyère is to help remove the market's intimidation factor for their clients by giving them the means to trust their taste: HNWs always need to be aware that one price doesn't make a market, she says.
Leading the new entrants this is Harry Smith, executive chairman and managing director of Gurr Johns, who seized headlines after a two-day scoop of 13 Picassos. Meanwhile, Guy Vaissière of Falcon Fine Art bolsters our coverage of art finance as the sector grows among collectors. 'The European market is continually growing,' he says of art finance. 'As more people look to explore options with art markets, it just goes to highlight the relationship between art and money.' There are also figures familiar to index readers that have continued to maintain momentum – no easy feat, considering how crowded the market has become.
Philip Hoffman continues to pioneer art as an investment, and last year's rising star Ariane Belisle remains on the cutting edge of contemporary. And no one quite does advisory like the 'legendary' Thomas Gibson, whose depth of industry understanding remains unmatched. He tells Spear's that he can 'almost always' source the works that his clients are looking for.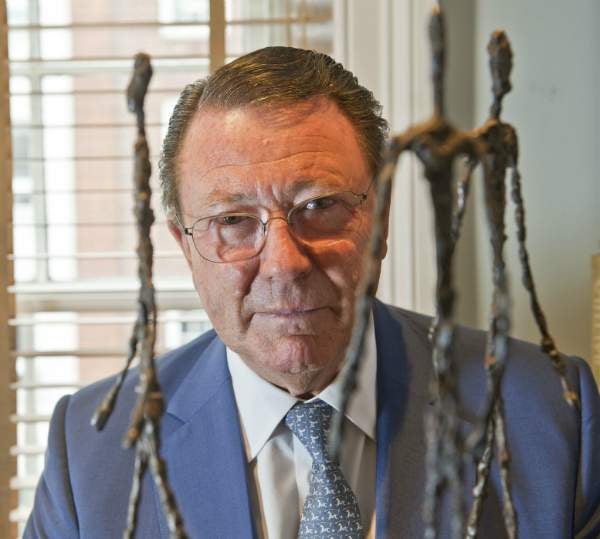 'Bordeaux 2017 was a limp thing, it's probably fair to say,' remarks Corney & Barrow managing director Adam Brett-Smith, who leads our wine index this year and articulates the industry consensus on last year's controversial vintage. Brett-Smith continues to be a maverick in the industry, anticipating buying trends and partnering with some of the most distinguished growers in the game – small wonder that the merchant holds a pair of royal warrants. Despite Bordeaux's hold over the industry narrative, Spear's has gone on a hunt for the best advisers, specialists and merchants representing the breadth and depth of the trade.
Reflecting the growing trend of artisanal and sustainable wines is new addition Richard Ellison from Wanderlust Wine, who curates the best bottles from independent growers. 'We're all about explorations and new shores, new ventures and pushing boundaries,' he tells Spear's. Meanwhile, the erstwhile auction trifecta – Richard Harvey from Bonhams, Jamie Ritchie from Sotheby's and David Elswood from Christie's – continue to tell of incredible prices being reached in Burgundy while pointing to exciting developments from the New World – a category that is increasingly making its way into the auction houses. 'If you're an enthusiastic and passionate consumer of good wine, you've never had it so good,' remarks Elswood of the current market. As wine investment becomes more advanced in the digital age, we've also pooled together some of the figures bringing modern technology to classic vintages to great effect for their clientele. Wine Lister founder Ella Lister uses a revolutionary algorithm to score wines on their investment prospects, while BI founder Gary Boom's legendary LiveTrade platform still offers unrivalled market access. '2018 realistically could be our best year ever,' says Boom, who started the business in 1997.
Traditional sellers are evolving too. No merchant has been able to convert its heritage and expertise into the digital sphere better than Berry Bros & Rudd. Chief executive Dan Jago continues to oversee strong growth over 320 years since the firm was founded, making sure never to lose its distinctive character. 'We've had to evolve and modernise the business,' says Jago, who joined from Tesco in 2015. 'We continue to thrive and grow.' Spear's wishes a happy anniversary to Chelsea institution Lea & Sandeman, whose co-founder Charles Lea features again in our index – this time he's buoyed by a royal warrant. 'I was looking back at our first flyer when we opened the shop, and all the things we said then are really all of the things that we still stand for today,' he says.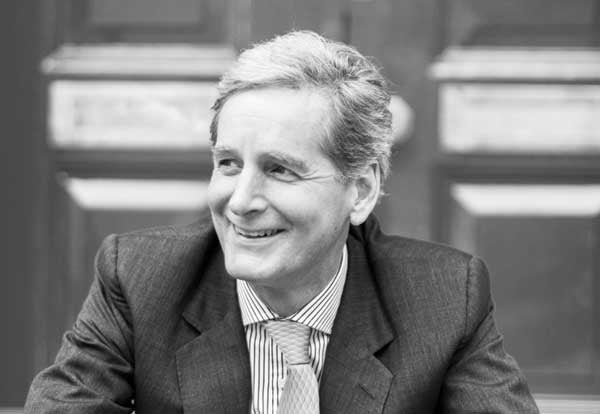 The investor-driven peak in the classic car market a few years ago has all but evened out, according to the experts Spear's spoke for this year's index. This might be a shame for those seeking returns, but it's a boon for collectors. Enthusiasts – not investors, it seems – are keeping the market thriving at the top end.
'There's a massive gap between prime and not so prime,' says Paul Michaels, who set up Hexagon Classics in 1963, a firm that embodies what all dealers in the index have been selected for: inimitable advice paired with a consistent ability to bring the highest quality to the market. Few understand the collecting process better than the group assembled in this year's edition. 'There are still strong values being achieved for really great pre-war cars,' says Paul Darvill of RM Sotheby's, who leads the section this year. The auction house continues to go from strength to strength thanks to the launch of its private sales division and record form under the hammer: the 1962 Ferrari GTO it sold in August is the most valuable motor ever auctioned.
In a vintage year for vintage marques, we've also collated the best specialists from all corners of the market. Robert Blakemore continues to deliver the best pre-war Aston Martins, few deal in Ferrari's like Joe Macari, and few can match Nigel Woodward's knowledge of Jaguars. 'I love the individuality of each car,' says Blakemore of his beloved Astons. 'When they were in production, they changed the design throughout and subsequently each car is absolutely unique.'
Petrol-heads continue to flock to Bicester Heritage, where founder Dan Geoghegan tells Spear's things have never been better. The former RAF site has been transformed into a hotbed of motoring events and dealerships. 'In the words of a specialist, having a business at Bicester Heritage is like being strapped to a rocket,' says Geoghegan, who is looking to expand the 425-acre site. Above everything, the experts we've sought out are united by an obsessive love for motors and going the extra mile for clients. It's a practice summed up best by postwar specialist James Mitchell: 'There's nothing more satisfying than working out a client's requirements and then matching them with the exact right car.'
Photo credit: David Harrison