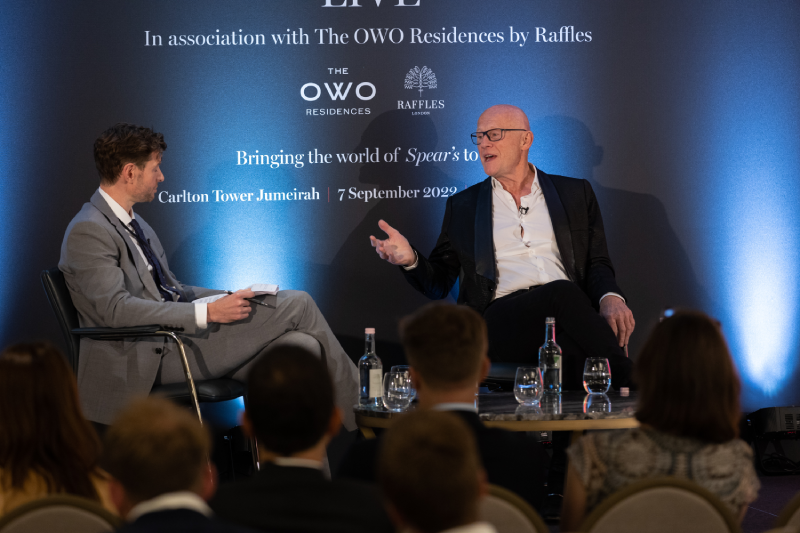 Spear's 500 Live is the marquee one-day live event that brings together the very best advisers and service-providers from a variety of interrelated fields, creating valuable, cross-disciplinary conversations and connections.
The keynote speeches, interviews, panel discussions and roundtables that constitute the day's agenda are designed to assist wealth managers, lawyers and other private client professionals in navigating the world of their high-net-worth clients. Covering the broad expanse of HNW issues – from wealth to reputation management, super-prime property, family law and luxury assets, the event is also attended by entrepreneurs, philanthropists and family office principals.
Why attend?
Spear's 500 Live attracts leading private client professionals – from wealth management and private banking to philanthropy, luxury, law, property and beyond – to share insight, strengthen networks and hone their understanding of the forces that shape the lives of ultra-high-net-worth clients. 
The number of attendees is strictly limited to 500. To secure your place, register at the link below.
Register to attend Spear's 500 Live
Find out more about Spear's 500 Live
Speakers
Spear's 500 Live consistently attracts authorities and experts on the topics covered by Spear's. Previous speakers include the founder of Phones 4 u, John Caudwell; Travelex founder, Sir Lloyd Dorfman; the journalist who brought down Wirecard, Dan McCrum, as well as senior figures from firms such as Blackstone, HSBC, Mishcon de Reya, Harbottle & Lewis and many more. The agenda for 2022 can be seen here.
Partnerships
For speaking opportunities and partnership enquiries, contact Spear's commercial director Shady Elkholy (shady.elkholy@spearswms.com).