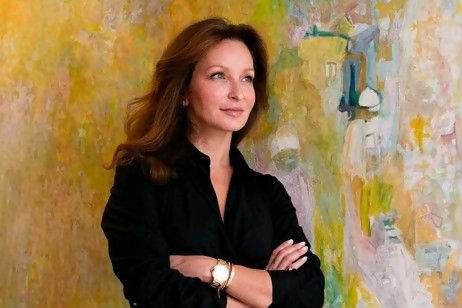 London-based Isabelle de La Bruyère heads the client advisory wing of Christie's, where she works to form and sell collections, many of which include works that fetch world record prices at auction.
She joined the world's oldest auction house in 1999, working as a specialist in the Impressionist and Modern and Oriental art divisions before launching its Dubai office.
Her advice to collectors is to 'trust yourself and trust your taste'. 'The reality is that you will make mistakes – your taste today will not be the same in ten years' time because we all evolve. Art is emotional and a collection doesn't have to be perfect right away.'
The art world, says de La Bruyère, is 'extremely intimidating' and is getting more complex. The role of an adviser at Christie's is to steer collectors to the best art available within their tastes and budget, most importantly making the industry more approachable and human. 'What I love most about my job is to share my love of art with clients and see clients being curious,' she says. 'I love that art is slowly being demystified and made more accessible.'
Christie's continued to lead the market in all key categories in 2017, and $1.79 billion in auction sales for a single two-week period in May 2018 confirmed its reputation for bringing the finest pieces to the market.