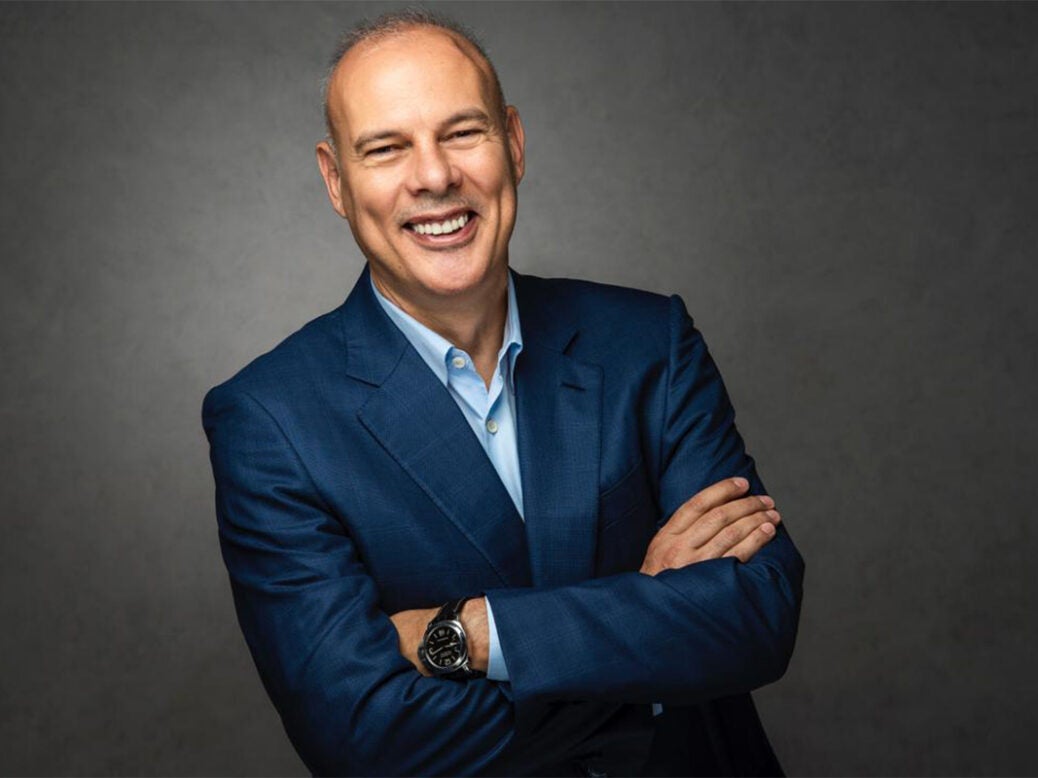 My journey into luxury hospitality was no easy feat. It began in 2006 when I lived in Montenegro, a relatively unknown destination at the time.
I had quickly realised that the key to attracting wealthy tourists to a country with little infrastructure was through luxury brands, so I partnered with Aman Resorts. Since then the Aman in Montenegro has hosted celebrities and billionaires, the likes of Brad Pitt and Angelina Jolie.
[See also: Are Vladislav Doronin's plans for the Aman hotel chain in keeping with its low-key luxury origins?]
The experience taught me about the power of branding. Now Monterock is worth $700 million and has an investment portfolio that includes hotels and restaurants, with partnerships from brands such as One&Only, Nobu and Nusr-Et.
The lessons we learnt working with these companies proved useful when we began our own luxury brand, Nammos. Originally an exclusive beach club in Mykonos, Nammos has now cemented itself in the food scene. Our outpost in Dubai is the highest-earning restaurant in the world – on track to make $71 million this year.
Continuing family legacy through philanthropy
But with these achievements comes a sense of responsibility. I grew up with a family that prized taking care of people. Once Monterock became successful, I was in a position where I could continue my family's legacy through philanthropy.
My children and I visited a children's hospital in Montenegro and decided to make a significant donation towards improving its infrastructure. Looking at the project through my children's eyes inspired me to continue my work.
[See also: 'Too many wealthy people don't give money to good causes']
The opportunity to further my contributions to Montenegro arose during the pandemic when I received a call from the prime minister. I was told there was a lack of protective equipment across hospitals, creating a crisis, with doctors wanting to resign.
Luckily I was in Dubai at the time and getting access to medical necessities was relatively easy. So we sent three planes full of protective gear directly to Montenegro from Dubai. One of my fondest memories is seeing people crying with happiness when the first flight landed.
Why Nammos Dubai was a turning point
A turning point in my philanthropic journey was stationing Nammos in Dubai. I now live in this vibrant city and I've found that the culture is centred around giving.
We're partnered with DubaiCares, an Emirati philanthropic organisation working to aid developing countries around the world. I'm passionate about education-focused initiatives, so we're working to build schools in remote areas that lack facilities.
[See also: While billionaire numbers drop, generous donors give more]
One project in the works is a school in rural Nepal. We've provided funding for DubaiCares to build a three-classroom primary school that will accommodate 90 students.
The problem with philanthropy is that the impact of your work can often be intangible. But working with DubaiCares has been a step in a new direction. I was recently in Antigua & Barbuda for a business meeting with the prime minister. Out of nowhere, I saw a construction project for a school led by DubaiCares. It reaffirmed my belief in the charity work I was doing.
One of my first mentors in business was Adrian Zecha [the founder and former CEO of Aman Resorts]. He too was passionate about philanthropy, and his reasoning was: 'You don't do business for your pockets. You do business for your soul.' There are few mantras that have stuck with me more.
monterock.com
---
Discover more with Spear's: Diana Hamade: Meet UAE's top family lawyer