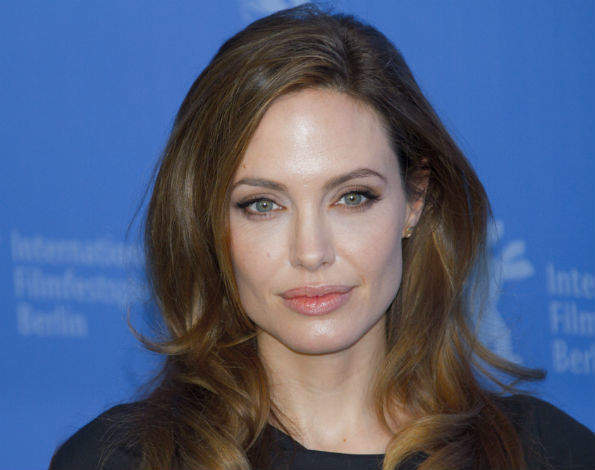 Angelina Jolie has a reported net worth of $160 million. She was born on June 4, 1975 in Los Angeles.
Jolie began performing on stage at the age of 11 and continued training for theatre. At 16, she started acting professionally, appearing in several films and music videos.
Her career began quietly with Cyborg 2 (1993). She went on to act in Hackers (1995), Hell's Kitchen (1998), The Bone Collector (1999) and the $237 million grosser Gone In 60 Seconds (2000).
How did Jolie make her millions?

She won her first Golden Globe for George Wallace (1997) and a first Screen Actors Guild Award and second Golden Globe for Gia (1998). The National Board of Review of Motion Pictures also awarded her for a 'Breakthrough Performance' in Playing by Heart the same year.
With Girl, Interrupted (1999) Jolie won her second Screen Actors Guild Award, third Golden Globe and first Oscar for Best Supporting Actress.
<p>Special guns were made for the left-handed Jolie in Lara Croft: Tomb Raider, which collected $275 million and earned her a reported salary of $7 million. Lara Croft Tomb Raider: The Cradle of Life (2003) earned Jolie a reported $12 million pay cheque, making her one of Hollywood's highest paid actresses.
She later appeared in Original Sin (2001), Beyond Borders (2003), Sky Captain and the World of Tomorrow, Alexander and voice-acted in Shark Tale (2004).
She swapped bullets with future husband Brad Pitt in box office smash Mr. & Mrs. Smith (2005), earning an estimated $10 million, and starred in The Good Shepherd (2006), Beowulf (2007) and the $342 million Wanted, for which she earned a reported $15 million.
Her directorial debut came with A Place in Time (2007) and she was nominated for a Golden Globe and Screen Actors Guild Award for A Mighty Heart in 2007.
She also lent her voice to Kung Fu Panda (2008) and its sequel, Kung Fu Panda 2, which collected $632 million and $666 million respectively worldwide.
Changeling (2008) saw her nominated for a Screen Actors Guild Award, BAFTA, Golden Globe and Oscar. Salt and The Tourist collected $294 million and $278 million respectively at the box office in 2010.
Her first directorial feature In the Land of Blood and Honey (2011) won the Stanley Kramer Award and was nominated for a Golden Globe for Best Foreign Language Film.
Disney's Maleficent (2014) recorded the top opening performance of Jolie's career, earning $748 million worldwide, making it her highest-grosser to date.
Her second directorial effort, Unbroken, was completed in July 2014; she is currently filming By The Sea.
Jolie married fellow movie star Brad Pitt on August 23, 2014 at their $35 million estate in Château Miraval, France. Dubbed 'Brangelina' by the paparazzi, the couple have six children.
The couple own several properties including a $1.7 million mansion in Los Angeles, a $40 million Villa Costanza in Italy as well as manor in London worth an estimated $16.18 million. Jolie also purchased a $3.5 million New Orleans mansion and a house in Cambodia along with the surrounding 60,000 hectares, which she converted into a wildlife reserve.
Jolie owns a Cirrus SR22 aircraft, a black colored Jaguar XJ, a Range Rover, a BMW Hydrogen 7 and a Chevrolet Tahoe. She once reportedly gifted a $1.6 million helicopter to her fiancé Pitt.
In 2013, Brangelina signed a $380 million pre-nuptial agreement meaning, in the event of a split, both would retain their respective assets.
Jolie's Louis Vuitton deal, inked in April 2011, is worth an estimated $10 million. She makes $7 million to $15 million per movie. The iconic actress made Forbes' list of Hollywood's highest-paid actresses in 2009, 2011 and 2013.