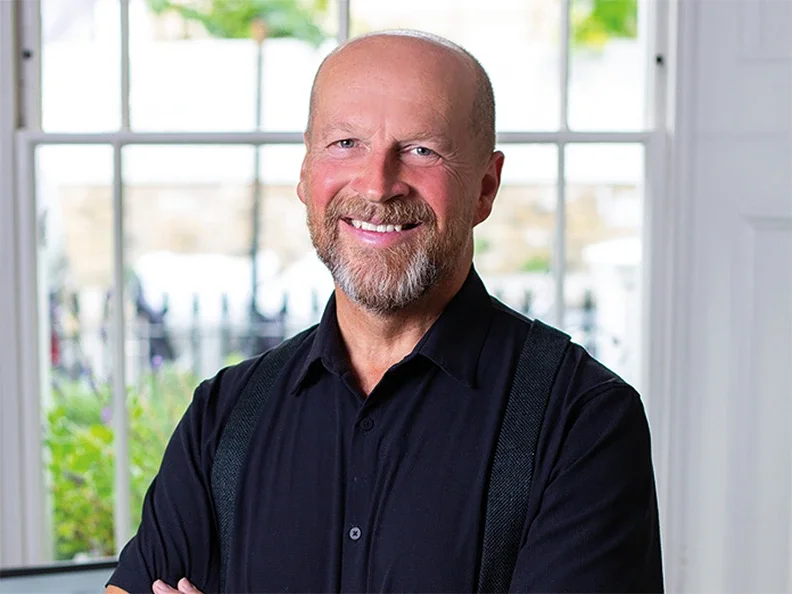 When I was a kid, we lived in pretty modest circumstances because my father had only recently started the business. I suppose the wealth came later.
We're from Hounslow and I remember going to my granny's house, which was a two-up two-down. I know I'm lucky in the sense that I'm in a position where I can give away money, because a lot of people on that street didn't end up in that situation.
After I left university, I worked for charities a bit. I worked in an organisation called AfghanAid – I dressed up as an Afghan mujahideen and travelled over the border [from Afghanistan] and visited the kalash people on the Pakistan side.
I was the only person who had money and the only person who didn't have a gun… I had a sports bag packed with cash. It was money we'd raised to help these villages in the province of Afghanistan where they'd been bombed and there had been a malaria epidemic.
At times it was quite frightening, but it was highly educational. It made me very resilient. When things go wrong, I have that perspective to keep chipper, which has been quite helpful.
Why it's good to give away money
I think if you've got money, giving it away is a good thing to do, because what else are you going to do? I don't want to just put it in the bank. It seems to me that if you have enough to live on, then after that you should use it in a dynamic way.
Our business, Reed,  is 18 per cent owned by the Reed Foundation, of which I'm a trustee. Because of its ownership structure – our single biggest shareholder is charities – Reed is what we call a philanthropy company. One day a week we work for charities. I'm also a trustee of The Big Give and we have another charity called the Reed Educational Trust.
Any money people donate to The Big Give is retained in The Big Give to build the platform or support campaigns.
We need three elements for the campaigns to be a success: champions who will put money into the pot, charities who are appealing for support, and the generous public to come and make their donations.
[See also: Valerie Rockefeller: 'The whole notion of philanthropy is built on inequity']
We get generous philanthropists – they could be corporations, foundations or individuals – who come in as 'champions'. Typically they make a six-figure donation to what we call the match-funding pot.
Say a champion is interested in water in the developing world – then charities that want to raise money for projects of that sort will try to keep on the radar of that champion.
But in order for a charity to access the money put forward by that champion, we encourage the charity to raise the same amount themselves.
The Big Give and match funding
The money from champion and charity goes into a pot. Every donation the public then makes is matched from the money in that pot. You end up having a multiplier effect, where the champion's donation is almost four times its initial amount.
I don't understand when someone directly gives through a charity. What you should do is donate through The Big Give because we don't take the money – we simply create a platform for you to have your donation multiplied.
Our foundation will tend to support the charities that find it hardest to get champion support. We try to support organisations where it's harder for them to quantify or explain what the results are.
We have this objective to raise a total of £1 billion towards good causes through The Big Give by 2030. We want to do that in the UK by finding more champions, more charities and more donors, and raising awareness.
We also want to find families or philanthropic organisations in other countries and give them a starter-pack that they could use to set up and start doing the same.