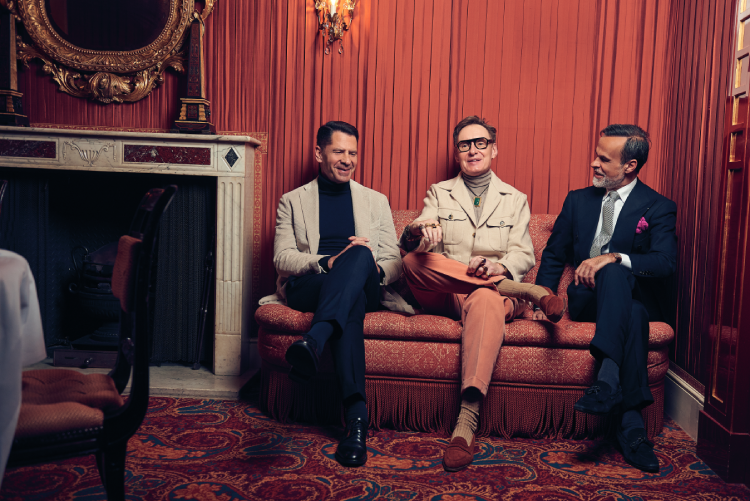 I am so surprised to be invited to do anything that, feeling myself immensely flattered, I tend to accept. It is a rash policy, and one which led inadvertently to my first brand ambassadorship.

I have long believed brand ambassadorship to be the silver bullet that would slay the lycanthrope of financial insecurity that has been pursuing me for most of my life. I attend enough watch fairs to know the task well. You fly in on a private aircraft, turn up at a party, mutter something about shared brand values, avoid visiting the factory and jet off to be back at home in time for the Brinks van to turn up with your fee.
Red carpets, gala dinners, front rows…
So, when I had a call from a well-connected PR, all I heard were the magic words: 'Will you be a brand ambassador?' Before you could say 'marketing synergies expressing the shared values and codes of the maison', I said yes… a thousand times yes.
[See also: Nicholas Foulkes: My lifelong love affair with Geneva]
At last. I was one those people I had spent my life admiring: a rented celebrity, lending my fame to an international mega-brand.
My mind painted a vivid picture: red carpets, gala dinners, front rows at fashion shows, a roped-off enclosure in which I could be protected from having to interact with people such as I had been in my former life as a commentator on luxury goods.

I was about to celebrate with a bottle of sparkling tea from Fortnum & Mason (surely I could become their brand ambassador too?) when it occurred to me that I had been so excited that I did not hear the name of the brand in question.

Was it a sports car company? A celebrated international luggage brand, perhaps? Or maybe a fragrance? I rang back.
[See also: Why 'stealth wealth' is over. Unless you're being ironic]
'I could see the Brinks van disappearing into the distance'
'No,' she said, 'It is Alberto Nardi,' naming the most famous jeweller in Venice. 'But I know Alberto very well,' I protested. 'He is a friend. I have visited his workshops on many occasions. I have spent money in his shop: on cufflinks made in the 1970s, ashtrays, a cinerary urn, a lump of malachite topped with a horse's head, rings, jewellery for my wife. I know him too well to be brand ambassador in the Hollywood sense of the word.' I searched for something to put her off. 'I actually really like what he does.'
'That is why we thought of you,' came the response.
I cannot refuse Alberto anything. He is an individual of taste and refinement, who has the white-jacketed waiters from Caffè Florian bring his morning coffee to his desk in his exquisite shop. But his is a family business: the private jet vanished and I could see the Brinks van disappearing into the distance.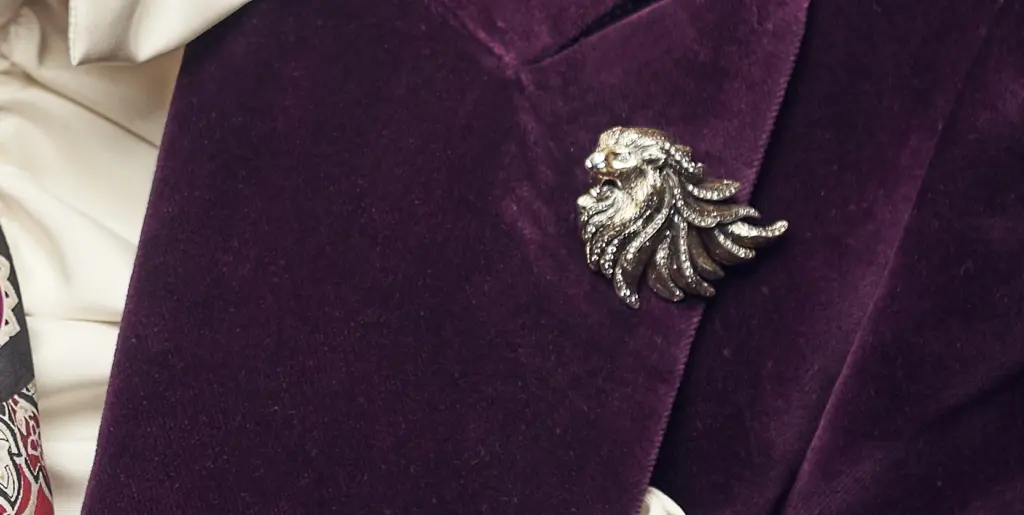 'Co-marketing initiative'
It was explained to me that Alberto had developed a brooch for men to wear – a new interpretation of the lion of Venice – and that he had teamed up with a menswear brand. A menswear brand. My ears pricked up. The private jet reappeared. The Brinks van made a U-turn and headed back towards me. A friend in the business once told me that he had calculated the front row of one fashion show included brand ambassadors with contracts totalling tens of millions.
'He is collaborating with Lorenzo Cifonelli.'
The plane took off, never to return, and the driver of the imaginary Brinks van, getting rather cross by now, did another U-turn and sped away.
Cifonelli is a great tailor; the legend that is Wei Koh told me about him. Those who know speak of him in the same breath as such immortal apostles of elegance as Terry Haste, Mariano Rubinacci and Huntsman. Lorenzo is the most neatly dressed man you will ever meet – so neatly dressed that I think he must have his suit and trousers pressed every half-hour. But if he has a multi-million marketing budget, then he keeps it jolly quiet.
[See also: Why Rolex is the sustainable blueprint off which companies should base their efforts]
Still, I was rather hamstrung by the fact that if there is anything I like more than dressing up in bespoke suits and nice jewellery, I have yet to encounter it. And so, after a year of extremely detailed fittings for a violet velvet suit, the three of us and my PR friend gathered at Mark's Club so I could be photographed in the suit with the famous lion brooch in the lapel.
It started very well. Alberto greeted me with the words 'co-marketing initiative'; I responded with a cheery 'synergistic brand activation'. Then I glanced at the jewels he had displayed on the table in front of me, and it was all downhill.
My red-carpet-velvet-rope hauteur dissolved into squeals of delight as I busied myself trying on rings, bracelets and what have you (by the way, the combination of brushed silver and gold on the Lion Bracelet is magnificent). I even did a quick change into a cashmere safari and roll-neck sweater that Lorenzo happened to have about his person for a second picture wearing a Nardi pendant.
The jet and the Brinks van would have to wait – I was enjoying myself far too much to even pretend I was working.