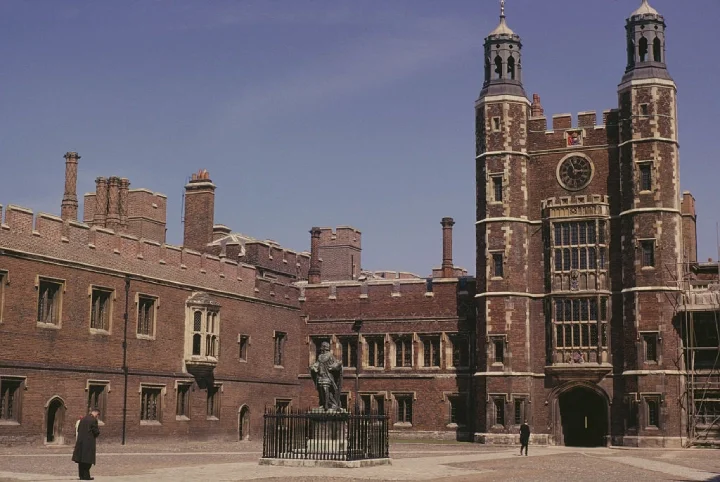 Esteemed media and publishing giant Sir Nicholas Coleridge is to become the new provost of Eton College.
The appointment, which was approved by King Charles III and announced earlier this month, has already garnered widespread attention. 
[See also: Spear's 500 Schools Index]
This is to be expected. Firstly, consider the school: Eton, the alma mater of 20 British prime ministers and the Prince of Wales, retains an 'incomparable reputation', notes one academic expert, and is still regarded by many as the world's most prestigious public school. 
In the words of the Spear's Schools Index: Eton's focus is 'independent thought and learning in the pursuit of excellence'. It is also aware of its elitist reputation and making strides towards greater accessibility. Eton has one of the biggest social inclusion programmes of any independent school.
The power of the provost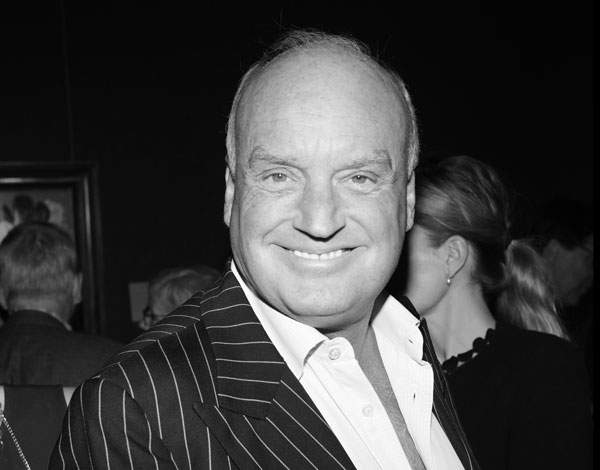 Then there is the position: the provost is chair of the board of governors, an illustrious group whose members, like the school's alumni, are a who's who of the great and good. As such, he (there has not yet been a woman provost) has oversight of the leadership of the school under head master Simon Henderson. Sir Nicholas will become the 42nd provost in Eton's history when he takes up the position in September 2024, succeeding Lord Waldegrave of North Hill.
[See also: The 2022 Spear's Schools Index, in partnership with Carfax Education – the best private schools in the world]
Finally, the man himself: Sir Nicholas was for 30 years successively editorial director, managing director, president and chair of Condé Nast International – a distinguished career which has earned him the tabloid moniker 'King of the Glossies'. He is chair of the Victoria and Albert Museum, soon to be chair of the Historic Royal Palaces, and is himself a proud Old Etonian. (Indeed, he is once reported to have said that he 'prefers the company of Etonians to the company of people from any other school in the world'). 
The era of 'Trendy Hendy'
The appointment comes against the backdrop of what has been dubbed the 'modernisation' of Eton. Writing in Spear's in 2021, contributing editor Alec Marsh noted of head master Simon Henderson: 'In just six short years since his appointment in 2015 – having been poached from Bradfield College, where he had scarcely got his feet under the head's desk – he has garnered a nickname, 'Trendy Hendy', been criticised for pursuing a 'woke' agenda, and has faced calls for his resignation.' 
Marsh explains matters had come to a head a year prior with the sacking of an English teacher (or 'beak', in the parlance of Eton) for his refusal to remove a 33-minute video lecture entitled The Patriarchy Paradox from his personal YouTube channel. The dispute was leapt upon by the press and framed by some as a battle for freedom of thought and expression. 
[See also: Profile: Eton college head master Simon Henderson's 'woke' revolution]
Calls for Henderson's resignation have been unsuccessful and he remains in his post – and committed to his path.
In an interview with The Times earlier this year, Henderson said he was 'incredibly proud of history and heritage' but added 'we can't solely be defined by the past and we want to be a forward-thinking institution that's balancing the best of the old with the best of the new.
'We're trying to honour tradition but also to inspire and drive change. Of course, there's going to be a debate about where the balance sits and not everyone's going to have the same view.'
A bastion of tradition? 
Matthew Goldie-Scot, of the multinational Thuso Group, believes that Sir Nicholas's appointment as provost could have a significant impact on the future of the school. 
'The most significant question (for current and prospective parents, as well as interested Old Etonians, I suspect) is likely the bearing this [appointment of Sir Nicholas as provost] will have on the leadership of the school by its headmaster, Simon Henderson,' Goldie-Scot tells Spear's. 
[See also: Are elite boarding schools still a good return on your investment?]
'Lord Waldegrave was viewed by some interested parties (particularly parents, and, reportedly, many of the boys) as having been supportive of Henderson's reformist agenda, with his comments relating to the dismissal of [the English teacher] Will Knowland raising some eyebrows in particular. Some signals suggest that Sir Nicholas may be more likely to be in favour of the school retaining its historic character. He clearly liked his time at the school, and the character it has historically imbued.' 
… Or a forward-thinker?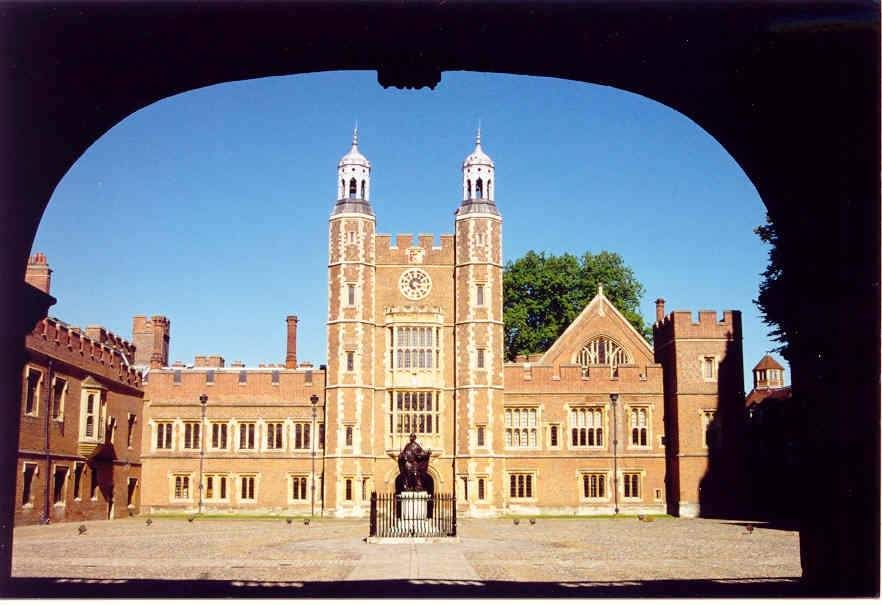 James Mitchell, of Think Tutors, suggests that Sir Nicholas's appointment is 'indicative of the school's commitment to excellence, not just in educational standards but also in leadership'. 
'Sir Nicholas brings a wealth of experience from the world of media and publishing, which could signal a more modern, outward-looking approach for Eton. His appointment may aim to bridge traditional educational values with the rapidly evolving demands of the 21st century, potentially bringing innovation and a fresh perspective to the institution.' 
[See also: Alpine mountaineering and leadership bootcamps: the world of elite summer schools]
The team at Lumos Education agrees: 'The appointment signals Eton's continuing commitment to fostering creativity, the arts and literature, and Eton's desire to continue to expand and develop its reach.' 
Crossing boundaries in education
Mitchell notes the appointment can be viewed within a broader trend in the education sector, where 'institutions are increasingly seeking leaders with diverse professional backgrounds'. 
He continues: 'Traditionally, academic leadership roles were often filled by individuals who had spent the majority of their careers in academia. However, there's a growing recognition that skills from other sectors, be it media, business, or even technology, can provide valuable perspectives and drive innovation in educational settings. 
[See also: The most expensive schools in Britain]
'This is particularly relevant in today's fast-paced, interconnected world where the lines between academia and other sectors are increasingly blurred. A multi-disciplinary approach to leadership can help educational institutions adapt more effectively to changing societal and technological landscapes.'
Marquee name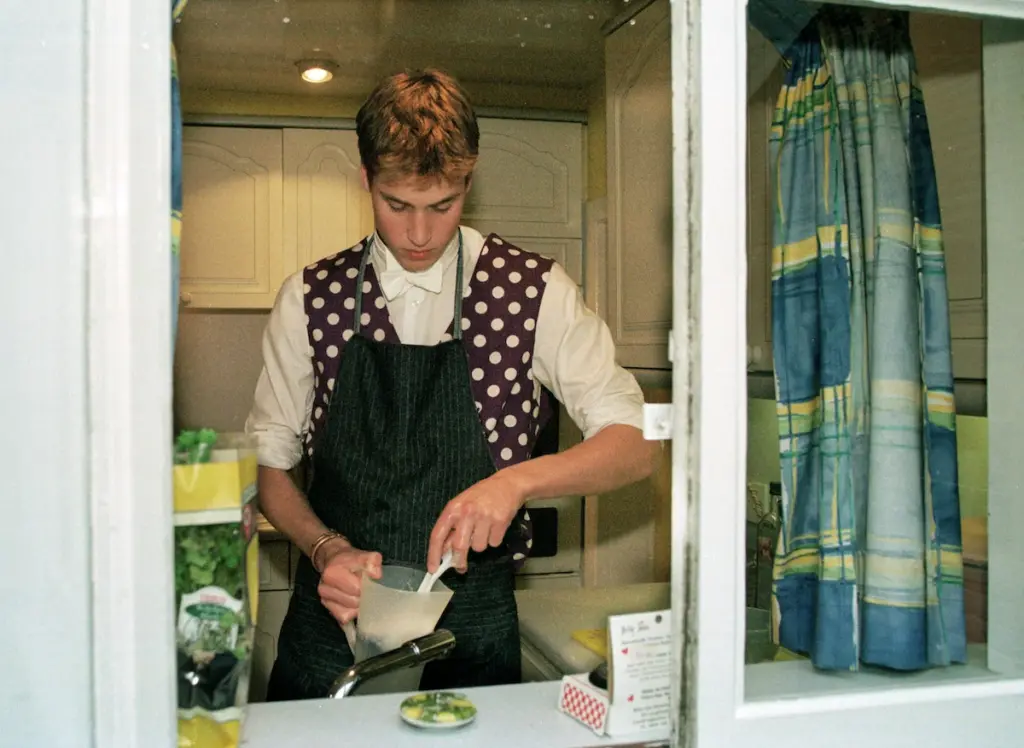 While Eton might not rely on the publicity generated by Sir Nicholas's appointment, it can have secondary benefits, explains Mitchell. 
[See also: Spear's 500 Education Index]
'Such high-profile appointments can attract significant media attention, thereby raising the profile of the school. This, in turn, can lead to increased interest from prospective students and benefactors alike. 
'Additionally, individuals with a notable reputation often have extensive networks and resources that can benefit the institution in various ways, such as partnerships, sponsorships, and collaborations for fundraising. Their experience in governance and management can also bring a higher standard of operational excellence, setting a strong example for staff and students.' 
In Sir Nicholas Coleridge's case, there is also a deeply personal element. 'Although Sir Nicolas is a well-known figure, the appointment also reflects his family links with Eton and his fondness and loyalty to his alma mater,' add the experts at Lumos Education.  
Eton dominance
There is one facet of the story that prompts unanimous agreement: Eton's position at the very pinnacle of global education.
Lumos Education says the school 'is still considered a leading light within the British and global education sector', adding: 'Many of our clients wish to attend the school and we have not seen a decrease in demand.'
[See also: The best private schools in 2022: Rest of the world]
'Eton is still very highly regarded, and remains academically strong – places are highly sought after,' adds Goldie-Scot. 'No other school commands a comparable reputation.'
How will Sir Nicholas Coleridge shape the future of this fabled school? Only time will tell.