Is Vladislav Doronin the right man to own the Aman hotel chain? That was the question Wallpaper magazine posed in 2015 when it published an article with the headline 'The Man for Aman?'
The introduction read: 'From his Zaha Hadid-designed dacha, Vladislav Doronin exclusively reveals plans to transform the underperforming luxury hotel group.' Doronin agreed to be interviewed by Wallpaper because he wanted to demonstrate he would be a worthy custodian of the quietly luxurious brand established by Adrian Zecha, which he snapped up for $358 million in 2013. I know this because I was the journalist he invited to Moscow to talk to him.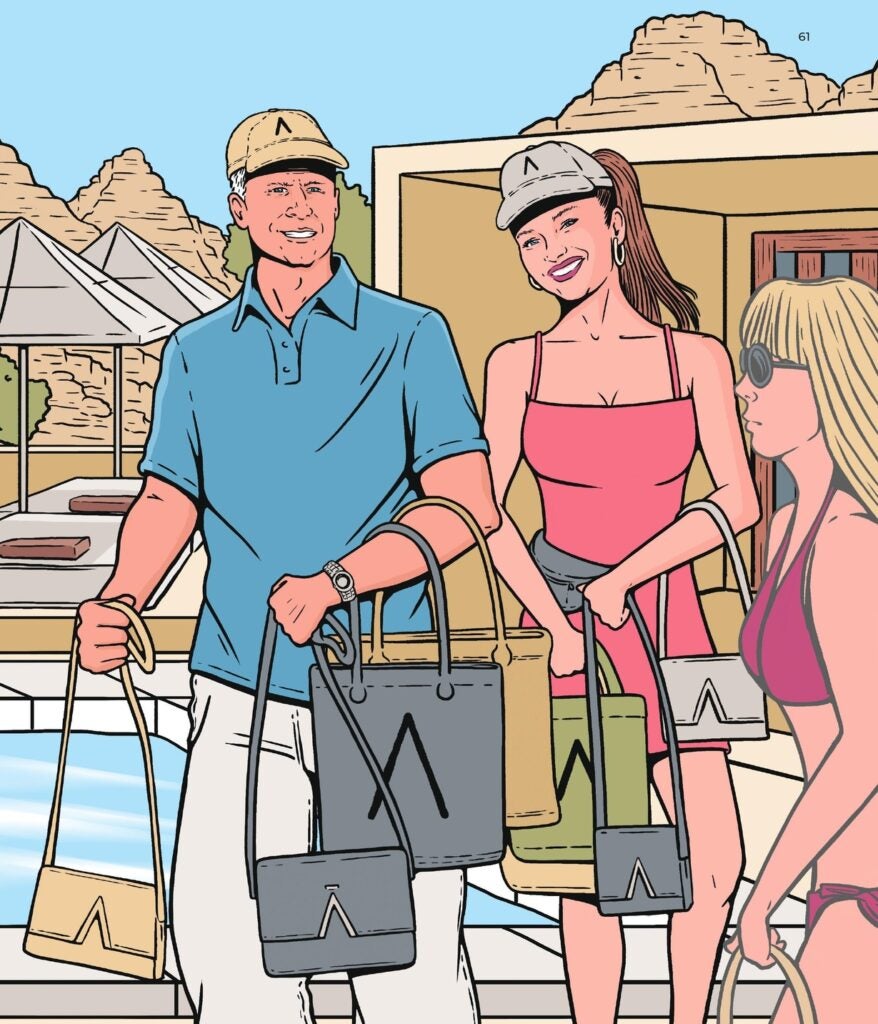 As we toured the Russian capital and Barvikha, where he built his Hadid-designed spaceship in the woods, he assured me at every turn: 'Everybody thinks I'm going to go massive and destroy the brand. Not true. I understand that I bought a unique brand, not a financial instrument. We're going to be very careful as we expand.' Only once was there cause for doubt: when he described his Hadid home as 'Russian scale!', adding: 'I don't do anything small!'
[See also: City, country, safari: UK luxury hotel openings in 2023 ]
Opening successes and challenges of Vladislav Doronin's ownership
Doronin, now 60, seemed to have done enough in that interview to see off anyone tempted to dismiss him as a noviy russkii who would overexpand and damage the low-key luxe brand. As he opened hotels and branded apartments in Tokyo and the Dominican Republic, he was on a roll.
Each followed the Aman formula: unique location; small scale; authentic, often minimalist, design using local materials; the best spas; unsurpassed service (with up to a 7:1 ratio of staff to guests); guests known by name; no formal check-in and no bills to sign – 'all of which creates a feeling that you are at home, not in a hotel', as Doronin likes to say. Even with prices of up to $20,000 per night for a suite, it was an easy enough ride – until he went for the big one: New York.
In the summer of 2022, Doronin opened an Aman in Manhattan. Although the rooms were quickly booked up months in advance, the hotel's launch did not go as smoothly as he might have hoped. Construction was so far behind schedule that the first journalists he had invited to review the property had to stay elsewhere. I know this because I was one of them.
Among those who managed to stay at the property itself, the Sunday Times reviewer noted that Trump Tower was visible from his tenth-floor room, just across Fifth Avenue. The Financial Times questioned whether it was strictly necessary to keep the gas fires burning and the underfloor heating in the bathrooms on with the air conditioning at full blast – in August. (An Aman representative told Spear's by email that the fireplaces 'are to create ambience and add to the overarching design of the property, not as a heat source' and that they were not permanently switched on.)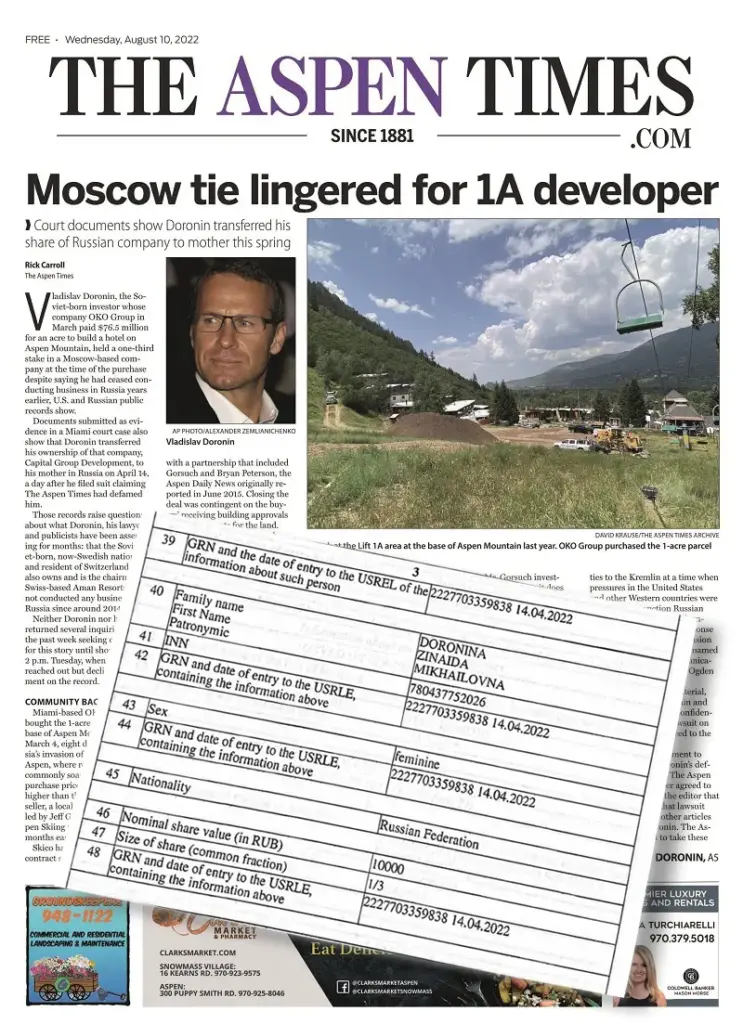 When I was finally welcomed to the property, I was surprised by Doronin's decision to deny hotel guests the right to smoke a cigar on the terrace as Zecha used to – unless, that is, they joined the Aman Club. That will set you back $200,000, plus the cost of the cigar. Yes, you read that right; if you want to enjoy a crafty Cuban, you'll have to part with the price of a studio apartment in the suburbs – even if you have no desire for any of the other benefits offered by Aman's global membership programme. No walk-ins are allowed, either, not even for a quick coffee, unless they join the Club, too.
[See also: City, country, safari: UK luxury hotel openings in 2023 ]
Controversy surrounding alleged Russian financial links
Then things got complicated. The Aspen Times reported that Doronin had retained Russian assets after the 2022 invasion of Ukraine. (Doronin has publicly condemned the Russian invasion.) The newspaper had been looking into his finances and background after it emerged that his Miami-based company OKO Group had paid $76.5 million for a single acre of land in Aspen, to begin the process of creating a luxury development. It reported that Russian and US documents showed that until 14 April 2022 he had retained a one third stake in Capital Group Development, a multimillion-dollar Russian company which the newspaper said was described in tax records held by the Federal Tax Service of Russia as involved in 'business and management advice'. Capital Group Development was formed in 2014. 
Doronin transferred ownership of the stake to his mother, Zinaida Doronina, a Russian citizen, the newspaper reported.
The Aspen Times report might not have garnered much attention. Lots of investors were wrongfooted by Vladimir Putin's war. But Doronin, who was born in St Petersburg (then Leningrad), had claimed that he had 'not conducted business in Russia for many years'. Indeed, in an email to the Aspen Times sent in March 2022 his representatives stated: 'FYI he has no involvement in Capital Group anymore (he sold it in 2013), and has not conducted any business in Russia for many years.'
Doronin repeated this when I interviewed him in New York in August 2022 – shortly before the Aspen Times revelations were published. I asked: are you still involved with Capital Group at all or not? He replied. 'No, I sold.' When did you sell your interests in the firm, I asked. He replied: 'December '13 I agree [sic] the deal and the deal closed in '14.'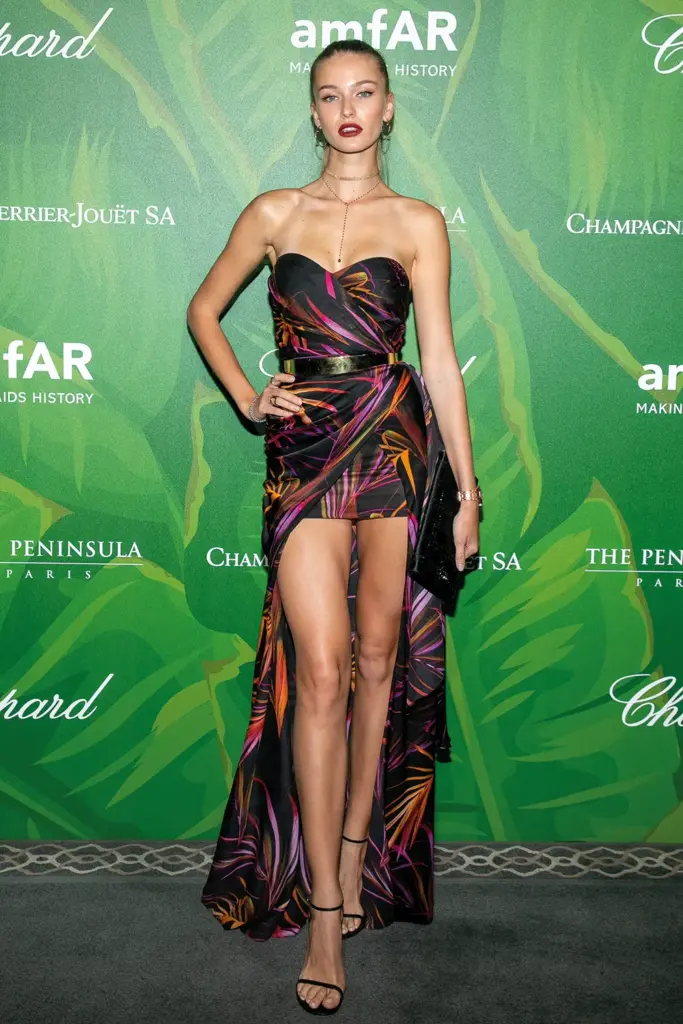 In response to questions from the Aspen Times, Doronin lawyer Juan Morillo wrote to the newspaper on 8 April 2022 to say his client 'has no interest in Capital Group or any of its subsidiaries or affiliates and has no ongoing businesses in Russia'. The next day, another Doronin lawyer, Nicholas Inns, added: 'We can confirm that Mr Doronin has no present interest in any Capital Group entity.' The paper noted that 'none of those emails mentioned Capital Group Development', the Russian entity in which Doronin would hold a stake until April 2022.
When Doronin and I spoke in New York last year, he was at pains to distance himself from the land of his birth. He told me he renounced his citizenship of the Soviet Union in 1986 before moving to Hong Kong, and became a Swedish citizen four years later. 'I've never held a Russian passport. I live in the West,' he said. He also told me he had sold his Hadid home just outside Moscow, one of the world's most extravagant private residences, to 'a Russian individual', although he wouldn't reveal who this was.
Then, last month it emerged that Aman Group received a $900 million investment from, among others, Saudi Arabia's Public Investment Fund, a move that may draw further attention.
[See also: City, country, safari: UK luxury hotel openings in 2023 ]
Aman's expansion into luxury retail
All these developments may again prompt observers to ask – as Wallpaper magazine did in 2015 – is Doronin 'the man for Aman?', a brand started as a small 40-room hotel in Phuket called Amanpuri and celebrated for its understated, intelligent luxury. Might it now be sacrificed on the altar of commerce?
There may be clues in New York. When Zecha launched Aman it didn't reach for low-hanging fruit by selling branded goods, but in Aman New York there is an Aman Essentials store with Aman clothing and accessories to buy. The Kendall Roy-style caps come with an Aman 'A' logo, and some bags come with a giant embossed 'AMAN' logo.
Ready-to-wear clothes are part of the next bold phase of product development, says Kristina Romanova, chief executive of Aman Essentials. 'It is our ambition to go beyond the hotel doors and be a standalone luxury retail business,' Romanova recently told Vogue Business. She described the enterprise's competitive set as 'Hermès – classic, timeless design'. Romanova also told Vogue she is plotting aggressive growth – forecasting 162 per cent revenue growth for 2022, following a 200 per cent surge in 2021.
London-based Aman Essentials is 50 per cent owned by Aman and 50 per cent by Romanova. The former model is also Doronin's girlfriend, 31 years his junior and the mother of their two children.
Doronin, who was born and raised in the Soviet Union, later making his fortune in commodities and real estate in Russia in the 2000s, has engaged lawyers in the past when he has been the subject of press attention. So Spear's asked Aman directly (see below)…
We asked Aman…
Why did Mr Doronin claim he had not conducted business in Russia for many years, when documents show he had retained a one third stake in Capital Group Development until it was subsequently sold in April 2022?
Aman replied:'Mr Doronin made the decision to exit Capital Group in late 2013 and negotiated the terms of the sale with his partners in 2014. He has done no business in Russia since. Capital Group Development LLC was an entity established in 2014 to hold and divest the low-value legacy assets. He exercised no control nor management, nor undertook any active investment or action related to that entity.'
Why did Mr Doronin decide to transfer ownership of his stake in Capital Group Development to his mother?
Aman replied: 'He transferred his minority stake to his mother in 2022 because of the recent changes in Russian laws that prohibited non-Russian citizens, like Mr Doronin, from owning certain assets in that country.'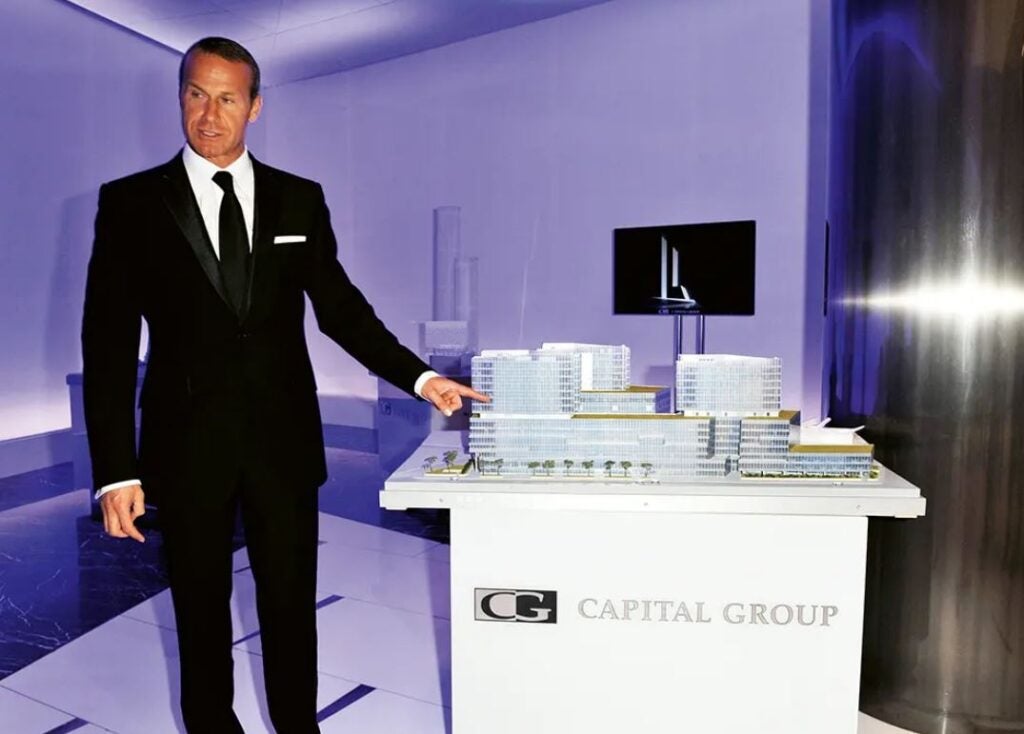 Did Mr Doronin retain any Russian business interests or holdings following the transfer of ownership of his stake in Capital Group Development to his mother?
Aman replied: 'No.'
What experience and qualifications does Ms Romanova have that make her the right person for the role with Aman Essentials?
Aman replied: 'Ms Romanova joined Aman in 2020, bringing over a decade of expertise within the fashion and beauty industries to drive forward Aman's brand extensions. These include Aman Skincare, Aman Fine Fragrance, and most recently, the launch of the brand's first ready-to-wear and leather goods collections.'
Is Mr Doronin still the right man to run Aman?
Aman replied: 'Mr Doronin's leadership and vision continues to take the Aman brand from strength to strength, visible through the company's performance and client feedback. The latest evaluation [sic] of Aman Group is $3 billion.' 
This piece first appeared in issue 88 of Spear's, available now. Click here to buy a copy and subscribe