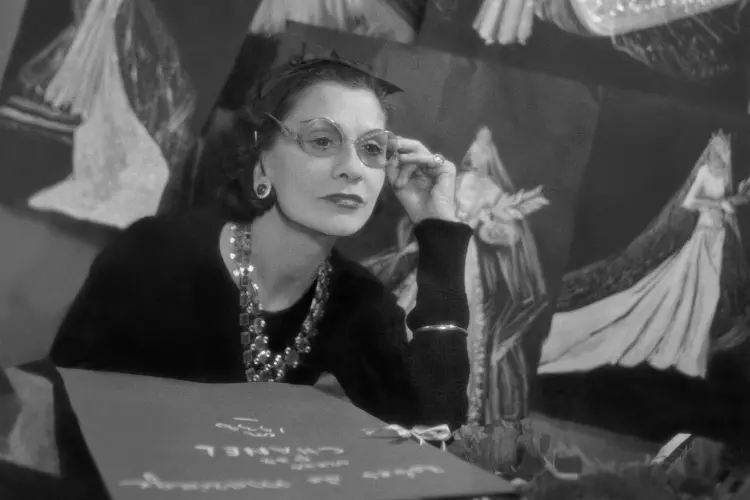 There are few names more synonymous with high fashion than Gabrielle 'Coco' Chanel, the pioneering designer behind luxury French fashion house, Chanel. While her name and her legacy have continued to live on since her death in 1971, Chanel's history has long been shrouded in speculation and secrecy. 
A new exhibition at the V&A looks to chart the brand's history over the course of the iconic designer's life, celebrating her innovative designs and shining a spotlight on how different phases of her life contributed to the fashion house's development and shaped its future. 
'Gabrielle Chanel was a legend in her own lifetime,' says Bruno Pavlovsky, president of Chanel Fashion. Of the upcoming V&A exhibition, he is optimistic it will analyse and celebrate her 'contribution to fashion and her radical vision of a style that created modernity and reflected the aspiration of women and the evolution of their place in society.'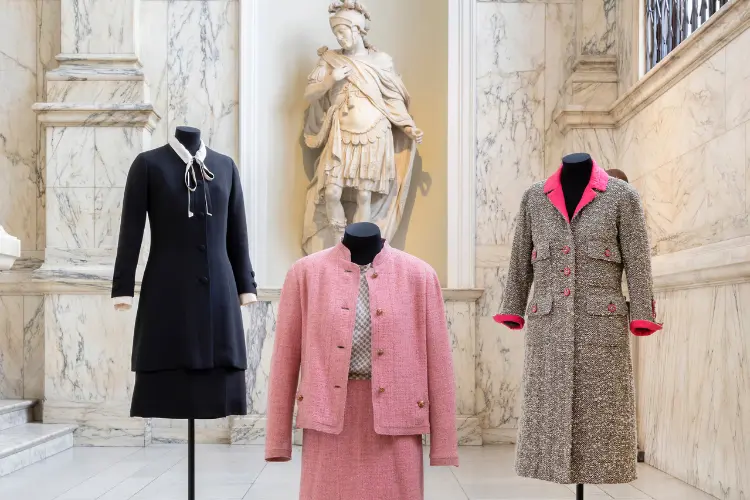 Running from 16 September 2023 – 25 February 2024, Gabrielle Chanel. Fashion Manifesto is a 'reimagining' of a similar exhibition that took place in 2021 at Paris's Palais Galliera. 
The exhibition, which will showcase more than 200 designs, is already a hit with highbrow fashion enthusiasts. Its curator, Oriole Cullen (who also curated the 2019 V&A exhibition Christian Dior: Designer of Dreams) said the show is breaking records before doors have even opened: 'We've sold the most pre-sales tickets that the museum has ever sold in history.'
The exhibition shines a spotlight on Chanel's enduring legacy and reveals why her designs and those inspired by her, remain at the forefront of luxury fashion. 
Towards a new elegance
Looking back to the brand's early beginnings, the exhibition charts Gabrielle Chanel's entry into the fashion world as a milliner at her boutique Chanel Modes on Paris's Rue Cambon in 1910. Appropriately positioned next to The Ritz, the opening of her boutique marked Chanel's foray into the world of luxury.
Featured pieces include some of the earliest surviving Chanel garments: a 1916 belted blouse made of silk jersey (a material popularised by Chanel) and a 1917 hat. The blouse is one of Chanel's most famous early designs; in a time when French fashion was defined by floor-length stiff corseted dresses, the silk jersey blouse became a powerful symbol of female defiance and sartorial independence.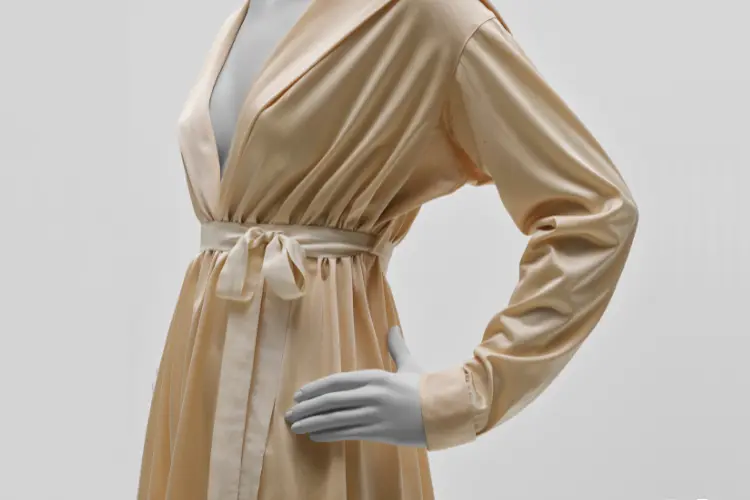 Emergence of style
Chanel's 'signature style' in the 1920s and 1930s shaped a generation – and beyond. Think bold colours paired with lightweight materials. Her dresses, even then, were designed for the modern woman: one who desired practicality and elegance yet sought to assert her place in an evolving society. 
The iconic little black dress is spotlighted in this collection in addition to other pieces showcasing the designer's novel approach to texture and pattern.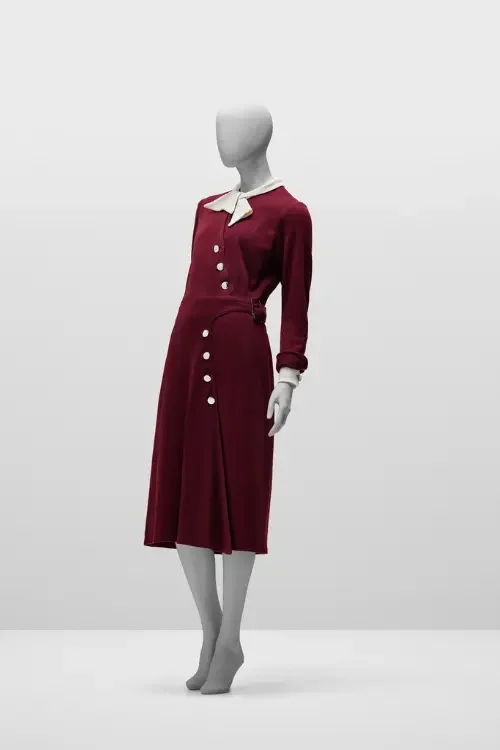 The pieces on display highlight how British influences came into play and shaped Chanel's style. This would come as little surprise to anyone familiar with the myriad of acquaintances and close friends she had in British high society. From Winston Churchill to Hugh Grosvenor, the second duke of Westminster and one of the wealthiest men in Britain at the time, Gabrielle Chanel was firmly embedded in the social circle of elites and aristocrats. 
On display at the exhibition is an oil portrait of the designer painted by Churchill himself.
The invisible accessory
Gabrielle Chanel changed the face of haute couture when she expanded her business to include makeup, skincare and fragrance creating a business model that is imitated by nearly every fashion brand today. 
The exhibition explores the story behind the debut of N°5, one of Chanel's hallmarks and the world's best-selling fragrance. It is favoured by everyone from Marilyn Monroe to the late Queen Elizabeth II – who wrote a letter professing her love for the perfume (on display).
'As usual, you have discovered just the very thing I particularly wanted,' she writes to Frederick Browning, a treasurer in the office of the Duke of Edinburgh.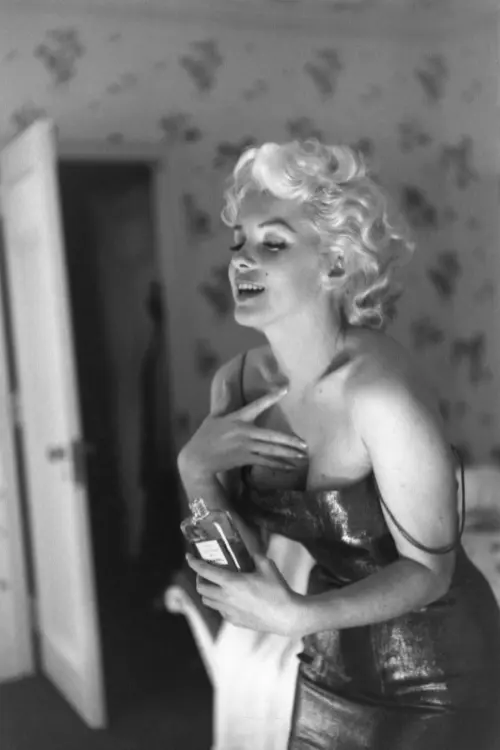 Mademoiselle
While 'Mademoiselle' isn't listed by the museum as an official section of the exhibition, it is certain to prove enlightening to history buffs. The room explores Chanel's role during World War II as a Nazi informant, something that has never been directly addressed by the brand although articles and books have been written over the years exploring her dubious past. 
In a book titled Sleeping with the Enemy by Hal Vaughn, a World War II veteran, he reveals that Chanel had a long-running relationship with Baron Hans Günther von Dincklage, a Gestapo spy working for Abwehr, a Nazi military-intelligence service. 
[See also: The Spear's interview with Oscar de la Renta]
While this history has long been debated, the exhibition unveils new evidence that Chanel may have operated on both sides of the war acting as a Nazi spy and a member of the French Resistance. A war document signed by the French government is on display with the designer listed as an official member and active participant.
The Suit
For anyone familiar with the evolution of the fashion house, the famous tweed suits have long been known to be a paragon of timeless elegance. In 1964, Vogue hailed the Chanel suit as 'the world's prettiest uniform'. 
Described by the V&A as 'the defining garment of Gabrielle Chanel's post-war contribution to fashion', the suit, similar to her earlier pieces, reflected the evolution of the modern woman – one entering the workplace and no longer bound by patriarchal rules of domesticity.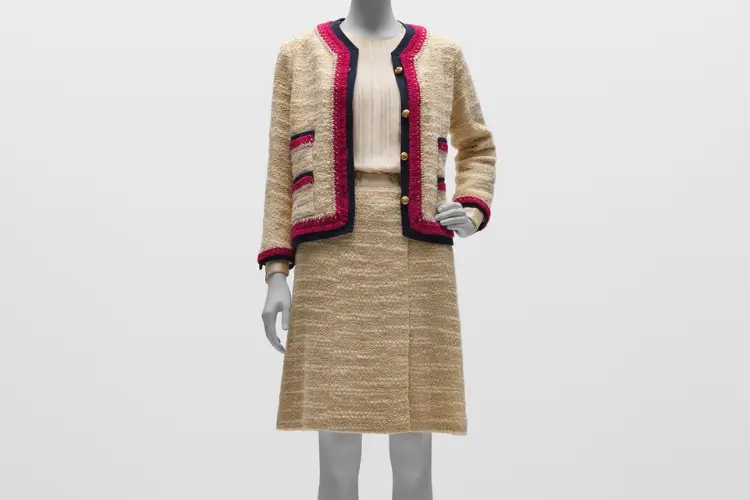 The suits weren't designed with the intention of being glamorous (although they undoubtedly became the pinnacle of fashion) but were, first and foremost, designed for comfort and practicality.  While it has evolved over generations, the original suit continues to remain a staple reference in the world of couture today.
Gabrielle Chanel's ever-lasting appeal
Over five decades since Gabrielle Chanel's death, her legacy continues to endure. Through glossy magazine pages, celebrity-endorsed runway shows and her fashion house (which earlier this year was valued at $19.4 billion), her name has become synonymous with wealth, class and luxury. 
Could she have known then the power her name would one day hold? Could she have predicted that people across the world would covet the trademark double-C on their signature quilted bags and tweed suits? 
Or perhaps there's no one who could have predicted it as well as she did. For as the fashion world stands today, Gabrielle Chanel's statement rings more powerfully now than it ever has before: 'I don't do fashion, I am fashion.'