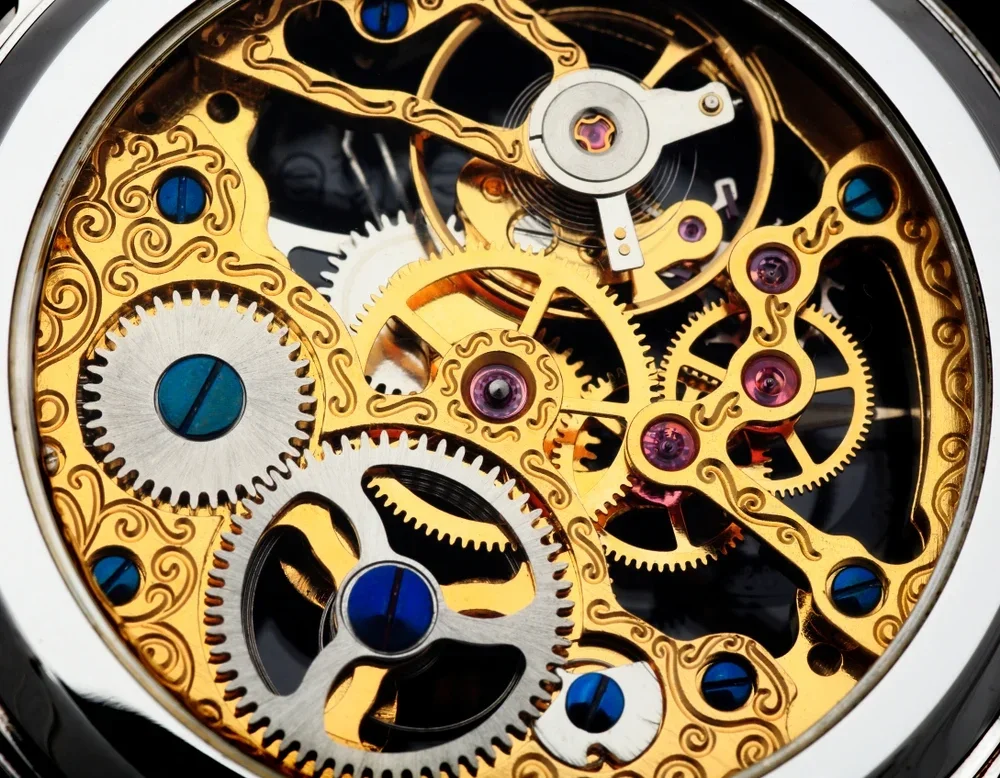 They can have any watches they want – so what do the chosen timepieces of the world's richest men say about them?
The very act of owning a watch was once a statement of wealth, a symbol of high social standing. Now that timepieces can be bought cheaply, it's the quality of the watch that distinguishes its owner as an individual of means, good taste and style.
When it comes to the watch-buying habits of the world's most high-net worth individuals, variety is the watchword, so to speak.
From traditional high-end timepieces, such as Warren Buffet's Rolex, to Elon Musk's colourful and outlandish TAG Heuer – and a surprising choice by Bill Gates – Spear's examines notable wrist wear of the world's richest men.
Elon Musk
One of the most well-known figures in the world, with a net worth of £116 billion ($142.1 billion), Elon Musk has been spotted in several premium watches.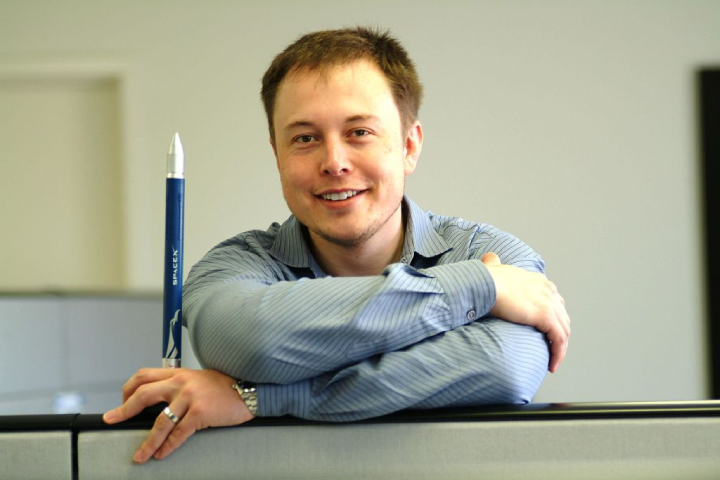 TAG Heuer Carrera Calibre 1887 Chronograph 'SpaceX'
Only 2,012 copies of this particular model were produced, making it perhaps one of the rarest in Musk's collection.
It was created to commemorate SpaceX, as well as to celebrate the 50th anniversary of John Glenn taking a Heuer to space during the Mercury-Atlas 6 mission in 1962.
The watch can be purchased through auctions or from individual sellers for a price ranging from £2,942 ($3,600) to £7,845 ($9,600), depending on the condition.
OMEGA Seamaster Aqua Terra
The CEO of Tesla, SpaceX and Twitter has splashed out on a favourite among sailing aficionados, the Seamaster Aqua Terra.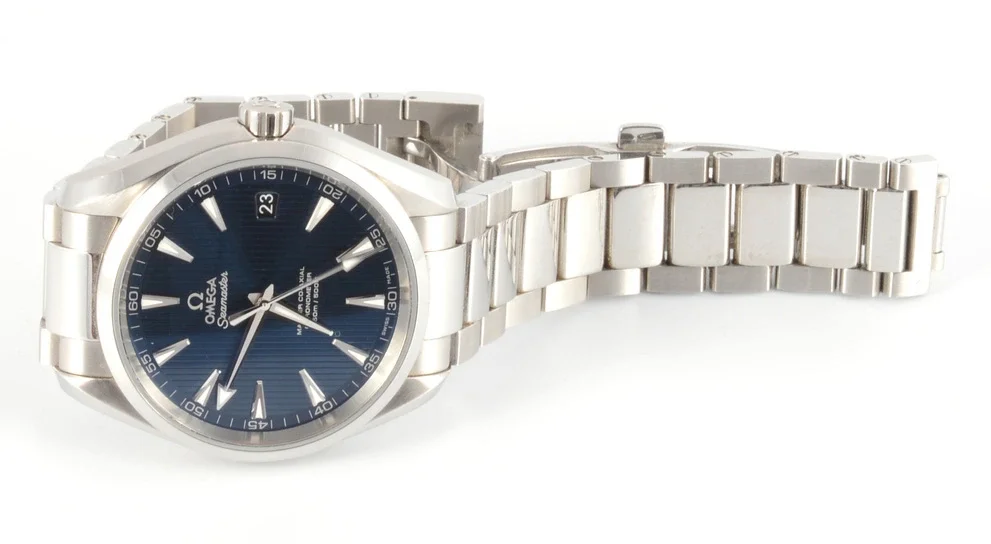 With a stainless steel body and distinctive silver dial, the OMEGA Seamaster pays homage to the ocean with a wave-edged pattern on its back and a teak pattern reminiscent of opulent boat decks on its face.
It's priced from £3,900 ($4,800) to £5,891 ($7,209), depending on the model.
Jeff Bezos
The Amazon founder may be worth £96 billion ($118 billion), but when it comes to fancy timepieces, the world's fourth wealthiest man is generally pretty loyal to one brand.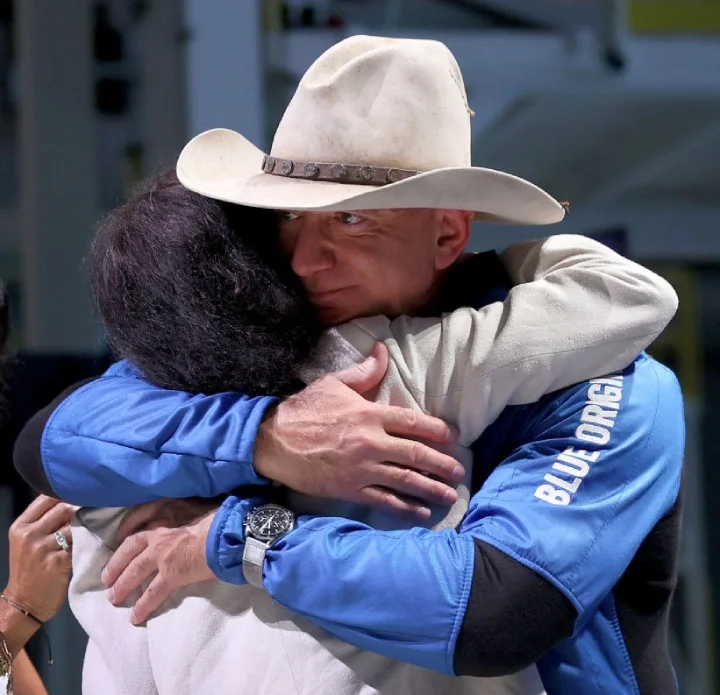 Ulysses Nardin Dual Time (ref. 233-88-7)
An exceptionally made and distinctive piece from a lesser-known manufacturer, this watch has been worn by the 59-year-old CEO for at least 10 years.
The newer 2020 Dual Time line from Ulysses Nardin maintains its intricacy and internal structure but looks more modern and sporty than its predecessor.
Play it dual with the new #UlysseNardin's #DualTime.
The pulse of night and day, right from both here and abroad, a genius mechanism covered in an elegant black and white design.
–
Ref. 243-20-3/42 https://t.co/w0HejLVACQ pic.twitter.com/VXuEWw6DtD

— Ulysse Nardin (@ulysse_nardin) August 16, 2021
Although Bezos' exact model is no longer manufactured, a comparable piece is currently available for around £8,172 ($10,000).
OMEGA Speedmaster Professional Moonwatch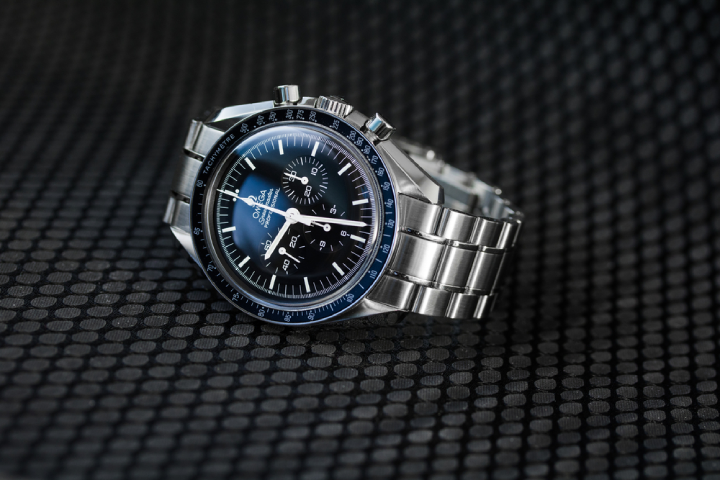 Bezos' Speedmaster, like Musk's OMEGA, was secured to his wrist on the billionaire's Blue Origin NS-16, a suborbital spaceflight mission in 2021, using a customised Velcro strap.
The 42mm stainless steel casing of this model is inspired by the famed 4th generation design work worn by Apollo 11 astronauts during the first Moon landing.
Today, it retails for £5,557 ($6,800) and £5,891 ($7,209), depending on the variation. There is also a pure gold version, which retails for £45,663 ($55,872).
Bill Gates
At the age of 31, Microsoft co-founder Bill Gates became a millionaire. Now aged 67 and with an estimated net fortune of £89.9 billion ($110 billion), the tech legend still favours a $70 watch.
Casio Duro
An inexpensive stalwart of the budget Casios, the Duro has been on sale for around a decade. As a dive watch built in a sturdy case, its durability is undeniable.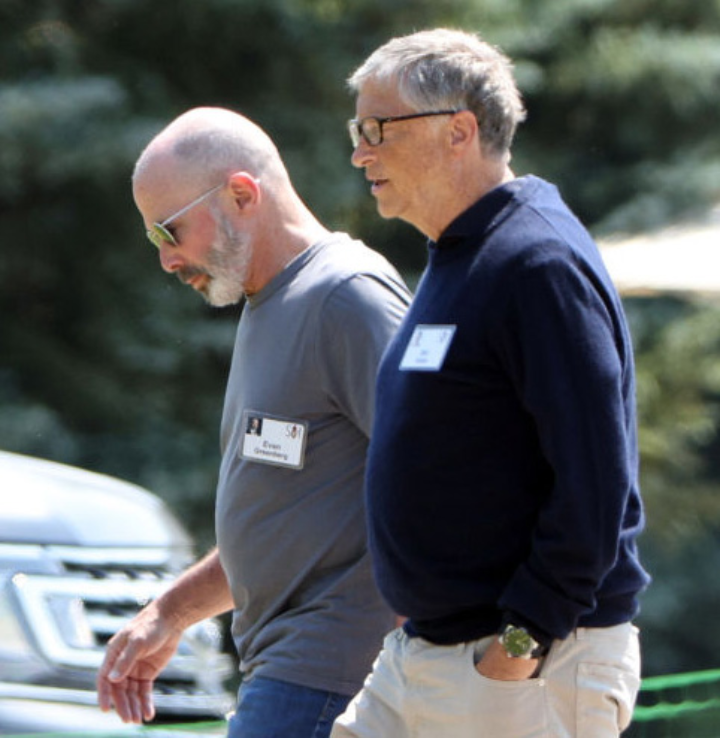 Stylistically, it is reminiscent of the Rolex Submariner and Yachtmaster – but comes at a tiny fraction of the price and is available for around £55 online.
Gates' loyalty to the Casio model speaks for itself. He has, however, been linked to one pricey timepiece.
TAG Heuer Professional 2000
The 2000 series was essential to TAG Heuer's survival in the 1980s and 1990s, even if Gates is rumoured to have given his away to a watch-enthusiast employee during a meeting in the Philippines.
Wearing : Tag Heuer Professional 2000 @ Richmond, England, United Kingdom, using On My Wrist iOS app pic.twitter.com/Cpczp5JdOE

— OnMyWrist (@OnMyWrist_App) March 25, 2018
Although the model has undergone multiple iterations over the years, its fundamental shape and structure have stayed the same.
A professional diving watch, the TAG Heuer Professional 2000 is currently called the Aquaracer and ranges from £1,765 ($2,160) to £2,353 ($2,880).
Bernard Arnault
Being a Tiffany owner naturally comes with privileges – access to extremely rare watches being just one of them. As the world's richest man with a net worth of over £163 billion, Bernard Arnault, chair and CEO of luxury group LVMH, is the proud owner of a unique Patek Philippe.
Patek Philippe Nautilus (ref. 5711/1A-018) 'Tiffany & Co.'
Arnault has been spotted wearing a limited edition Tiffany & Co. Patek Philippe Nautilus (ref. 5711/1A-018). The first model fetched £5.3 million ($6.5 million) at Phillips' 2021 New York Watch Auction.
The @phillipswatches auction exclusive Patek Philippe Ref. 5711/1A-018 Tiffany Blue® Nautilus achieves $6,503,500 inc. buyer's premium this morning in New York. All proceeds will benefit @nature_org.

Learn more: https://t.co/uqFPAOWcnO pic.twitter.com/hOfrlVz4GR

— PHILLIPS (@phillipsauction) December 11, 2021
Only 450 pieces were produced, and each bears an inscription on the back honouring Patek Philippe and Tiffany's 170-year partnership. This rare watch is available for £43,017 ($52,635).
However, the Frenchman's version is unique thanks to its perpetual calendar complication and for being made of white gold, rather than stainless steel.
TAG Heuer Carrera Porsche Chronograph
Arnault is also a fan of the luxury collaboration piece between Porsche and TAG Heuer: the TAG Heuer Carrera Porsche Chronograph.
First launched in 2021, the watch follows the stylistic guide of the TAG Heuer Carrera, with a tricompax design and some Porsche details, including the iconic brand name appearing in red on the outline of the chronograph.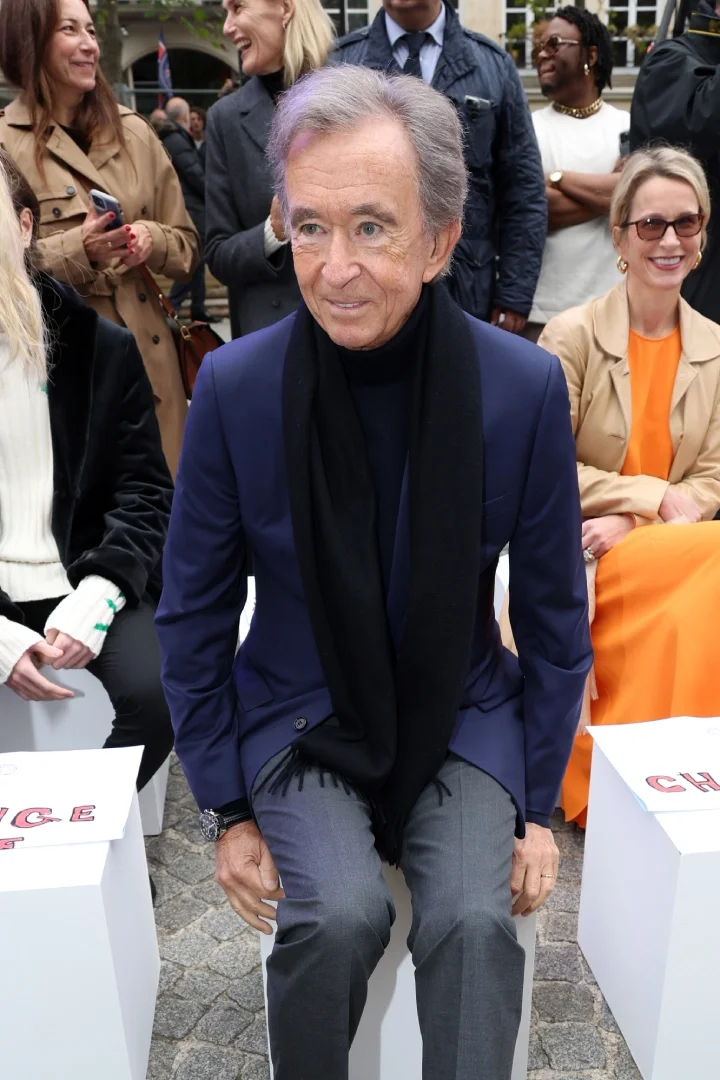 The time stamps on the watch are also written in the font used on Porsche dashboards, while the dial resembles a wheel pattern on asphalt.
The 44-millimetre case also includes two pump-style chronograph pushers and is mounted on two possible straps: stitched leather or steel with interlocking H-shaped links.
This watch is priced at around £4,880.
Warren Buffett
Despite a net worth of around £89 billion ($110 billion), Warren Buffett, the Oracle of Omaha and chair of Berkshire Hathaway, remains grounded in almost every materialistic aspect of his life. But he does enjoy one particular premium watch.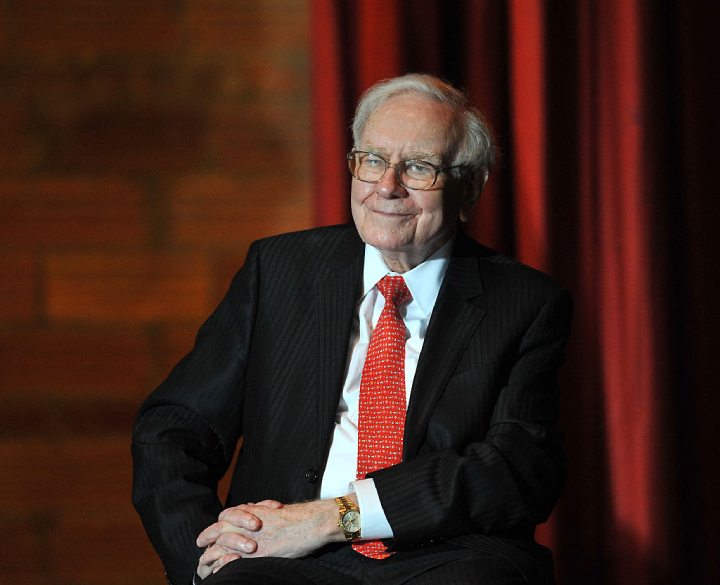 Rolex Day-Date 'President' 36
The Rolex is perhaps one of the world's most famous watches and a timepiece that's synonymous with success.
Made of 18k solid gold and recognisable for its semicircular three-piece links, this Rolex timepiece is the most iconic model from the famous watchmaker and has long been a pop culture symbol of prosperity and power.
Nicknamed 'President' because of the number of US leaders who have worn the bracelet, this Rolex staple was introduced in 1956 – six years before it was reportedly gifted to John F. Kennedy by his rumoured mistress Marilyn Monroe.
Sapphire crystal makes its face entirely scratch-resistant – unlike the multitude of counterfeits.
Price ranges from £11,769 ($14,400) to £36,777 ($45,000).
More from Spear's
The world's greatest Patek Philippe collection
Is the dress watch set to make a comeback?
The collectors behind the surge in the rare and luxury watch market