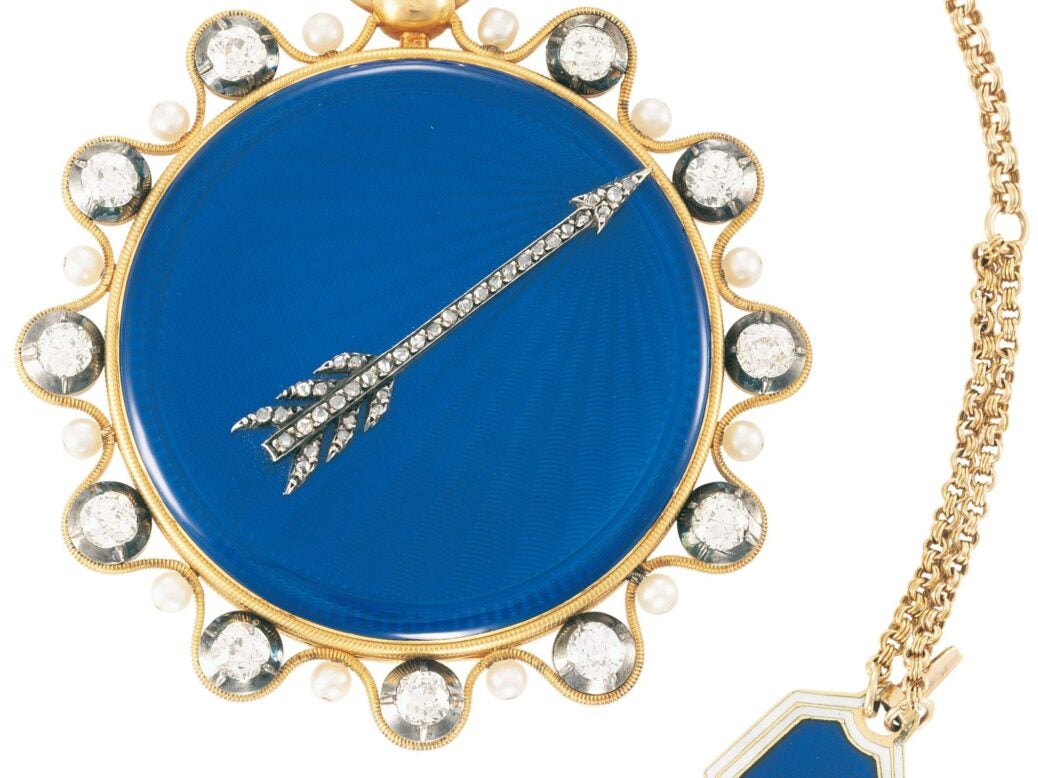 Geneva's Patek Philippe Museum offers a handy trip back through the years, writes Alec Marsh
The name of the Patek Philippe Museum in Geneva is somewhat misleading. While it does indeed have many fine Patek Philippe watches, this horologically hallowed space houses more than 2,500 clocks, watches and chronographs dating back five centuries – many of which have nothing to do with the eminent watch brand.
They have, however, all been collected over some 50 years by the owner and honorary president of Patek Philippe, Philippe Stern, whose family has owned the company since 1932. They also all have something else important thing in common, too: they all work, even the oldest.
'Mr Stern doesn't see any point in collecting watches that no longer function,' says our guide Soghri as we tour the first floor, home to Dickensian-looking watchmaking tools and work-desks. 'Horology is a European technical field,' we are told. 'Mechanical clocks were only built for the first time in Europe in the early 14th century.'
In the floors above, this history is revealed in gleaming showcases. Here we march, literally, through time, towards one cabinet in particular. 'These very first clocks were huge tower clocks for cathedrals and town halls,' she explains. 'It took two centuries to minimise the movement to create portable clocks in the early 16th century.' That's when weights gave way to cat gut, providing the power to drive mechanisms.
We admire a German brass clock, resembling a salt-shaker with a bell on top, from 1540. 'There's only one hand showing the hour,' notes Soghri. 'There was also a bell for the alarm mechanism.' Passing another half-dozen finely crafted pieces, we see examples of 'drum' watches, smaller still and intended to be worn by gentlemen around their necks on ribbons or cords. 'It was not a matter of precision but prestige,' says Soghri.
An English watch from 1665 by Thomas Loomes shows the tides. 'At this time the English watchmakers were among the best in Europe,' says Soghri, noting that the French and Swiss caught up later. This was down to Louis XIV's persecution of Protestants in France. Among their number were many skilled and talented horologists – whose next stop was Geneva, 'the Protestant city of Europe'. 'That's how this industry started in Switzerland,' says Soghri.
In 1675 a watch with another hand was introduced, thanks to the invention of the spiral balance spring. I gaze upon one of the first examples, as our guide points out that this division of the hour was named after the Latin for small, minutus. Seconds, meanwhile, got their name because they were the 'second' division of the hour, after the minutes.
We savour the enamel simplicity of John Harrison's marine chronometer of 1762, a complication which enabled accurate plotting of longitude. This is a watch that changed the world.
We pass a pocket watch from the French revolution that has ten hours a day – proof positive that you can take decimalisation too far ('a commercial failure', sighs Soghri). Then there's the first perpetual calendar, invented by another Englishman, Thomas Mudge, in 1762. This takes into account leap years.
There's just time to see the glorious collection of Royal watches – including the Patek Philippe once owned by Queen Victoria – and thence to the collection of the company's watches which culminates in the Calibre 1989 – built to mark Patek's 150th year – with 33 complications, its most complicated watch ever made. 'It even gives the date of Easter,' says Soghri, with awe.
Alec Marsh is editor of Spear's