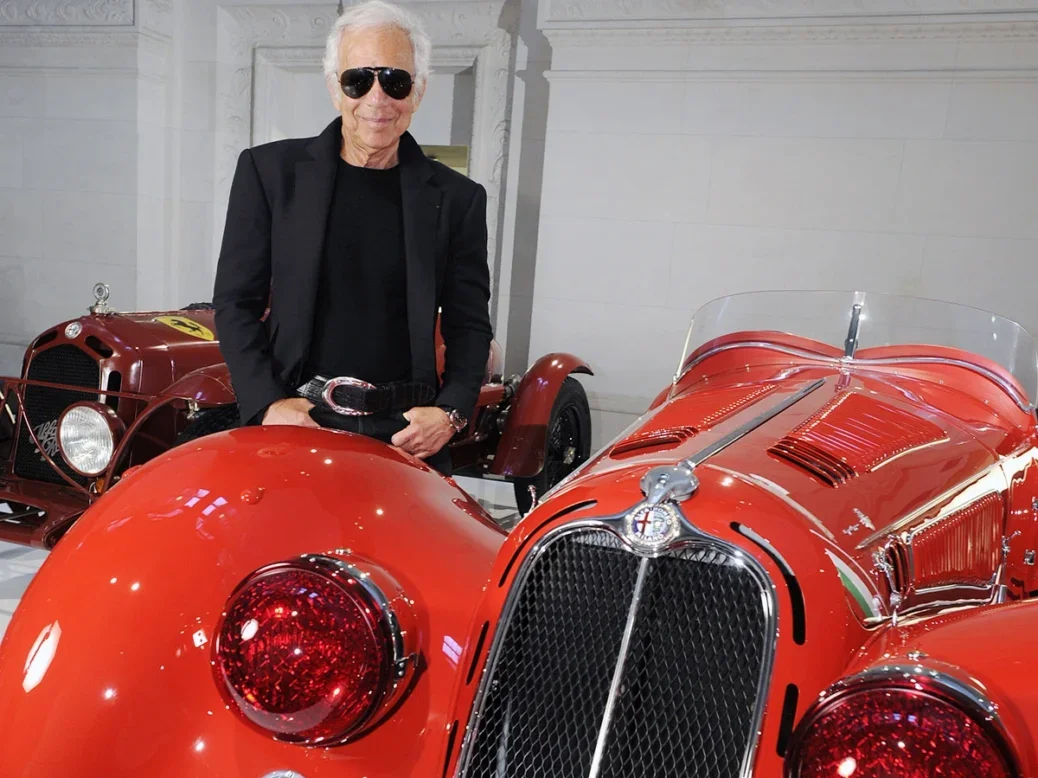 A classic car has raced into the record books, becoming the most expensive Ferrari ever sold at auction and no doubt the jewel in the crown of one of the world's biggest car collections.
The 1962 Ferrari 330 LM/250 GTO fetched $51.7 million at an RM Sotheby's sale in New York on 13 November 2023, putting it just behind the world-leading 1955 Mercedes 300 SLR Uhlenhaut Coupe, which sold for $142 million in 2022.
[See also: Most expensive Ferrari ever sold at auction: 1962 330 LM/250 GTO fetches $51.7 million]
The Ferrari was previously owned by a chairman of the Ferrari Club of America. Details of the new owner have not yet been revealed but it is likely to be one of the globe's biggest classic car aficionados.
The sale has put the UHNW classic car collectors market firmly back in the spotlight. The unique excitement generated by the roar of a powerful engine is at the heart of the world's most extravagant car collections. Lamborghini, Ferrari, Bugatti and Bentley feature in almost every high-profile collection.
Here, Spear's looks at some of the most impressive car collections around the world.
The world's biggest personal car collections
Sultan Hassanal Bolkiah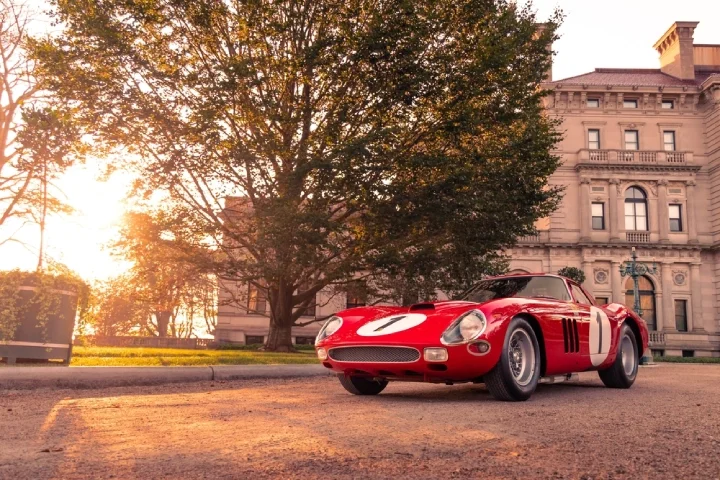 The largest car collection in the world belongs to Hassanal Bolkiah, the Sultan of Brunei Darussalam since 1967.
At 76, the sultan is the longest-reigning monarch after the late Queen Elizabeth II and has spent a chunk of his estimated $30 billion fortune amassing a unique selection of luxury cars.
His 7,000-plus vehicles are worth an estimated $5 billion and include 452 Ferraris and 500 Rolls Royces – the latter number earning him a place in the Guinness World Records. 
One of the most exclusive vehicles in his collection is a Bentley Dominator, a unique piece made especially for the sultan, as well as the first SUV that Bentley ever produced in 1994. His other custom-made cars include the Ferrari Mythos, a classic and elegant Pininfarina-designed Jaguar and a Porsche Carma. 
Sultan Hassanal Bolkiah's most expensive car is a rare Ferrari 250 GTO, which is valued at $70 million. Initially built as a race car, it was later made road legal, but only 36 of the models created between 1962 and 1964 are in circulation.
Sheikh Hamad bin Hamdan Al Nahyan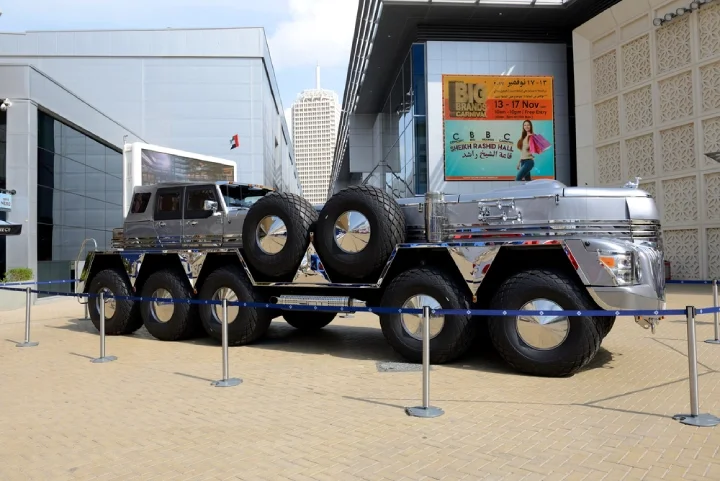 Sheikh Hamad bin Hamdan Al Nahyan is part of United Arab Emirates royalty. His family has ruled Abu Dhabi for over three centuries and controls 95 per cent of the UAE's oil deposits. 
With an estimated net worth of $20 billion, the 75-year-old has spent much of his life collecting extravagant cars. He is even nicknamed the Rainbow Sheikh after he asked Mercedes to build him seven S-classes in every colour of the rainbow, as a wedding present in the 1990s. 
Sheikh Hamad's luxury vehicles are not all sleek sportsters though – he has broken the Guinness World Record for the largest collection of 4×4 vehicles, at 718 cars.
His large, quirky off-roaders include supersized Monster Trucks and the world's biggest SUV, which as the Sheikh shared on Instagram, is 35 feet long and 10 feet tall – a military truck-style hybrid of an Oshkosh M1075 and a Jeep Wrangler.
These sit alongside American classics like Mustangs. He does not own a single Audi or BMW.
Most of the sheikh's cars are housed inside a custom-built pyramid, as well as a dedicated museum for off-road vehicles in Sharjah.
[See also: The Bugatti Chiron makes the jump from supercar to hypercar]
Ralph Lauren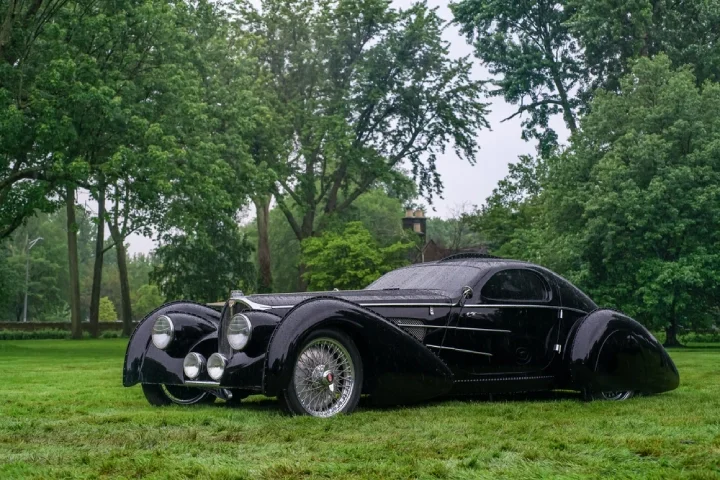 Ralph Lauren is an icon not only in the fashion universe, but also among car collectors. The last registered value of the 83-year-old's car fleet is $300 million, while his personal net worth falls at around $7 billion.
Among the iconic designer's 70-plus collection are some or the world's rarest vehicles. Even the most inexpensive car in his collection – one of only 15 Lamborghini Reventrons ever made – is valued at nearly $2 million.
Unusually, 98 per cent of his car collection is red, made all the more striking for being parked on all-white raised platforms in a custom-built garage in New York. 
However, like fellow luxury car-lover Sultan Hassanal Bolkiah, the spotlight is officially stolen by a 1962 Ferrari 250 GTO, the most expensive car in Ralph Lauren's collection. He bought the sporty number for $650,000 in 1975 and today it's valued at $70 million.
The limited number of buyers for the car were handpicked by Enzo Ferrari, racer and founder of the Scuderia Ferrari Grand Prix team, and subsequent founder and owner of Ferrari.
Gerard Lopez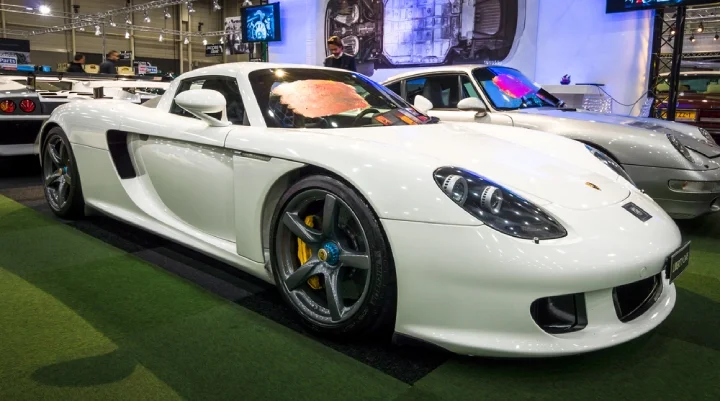 Spanish businessman and entrepreneur Gerard Lopez is most famous for owning the Lotus F1 Team, which nurtured his passion for sports cars.
He has previously put his success down to FOMO, telling Top Gear: 'Some people are too afraid to take risks, I'm afraid of not taking them. I'd hate to miss out on something.'
The 51-year-old owns almost 100 cars, worth of over $100 million.
The three most valuable vehicles in Lopez's collection are a 1984 Lamborghini Countach QV, worth $311,700, a 2005 Porsche Carrera GT worth $440,000, and a 2008 Mercedes-Benz SLR McLaren, worth almost $500,000. 
Jay Leno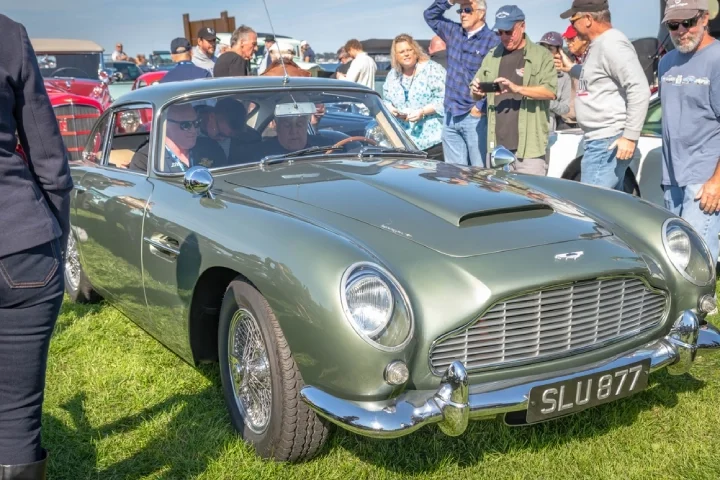 US talk show host Jay Leno, best known for hosting The Tonight Show, has cultivated a deep passion for cars over many decades. His estimated personal net worth of $450 million has funded his collection of over 300 vehicles, in particular American muscle cars and vintage motors from the 1930s.
The 72-year-old's car collection is worth around $52 million, according to DuPont Registry. 
The first car Leno ever purchased was a 1934 Ford pickup truck, when he was just 14. Leno told Petrolicious he bought it for $350 after finding it at a petrol station in Massachusetts in 1964. 
'We were driving by, with my Dad, and we saw it parked at a gas station. The most important part, that my Dad liked the best, is that it didn't run,' Leno reminisced,
'I had saved up $350 and we bought it. I'm not sure how we got it back, I'm not sure if we towed it with my Dad's car or what we did, but we got it back to my house. The idea was that I would spend the next year and a half or two years figuring out how to get it to run.'
The most valuable vehicle in his collection today is a 1934 Duesenberg Walker Coupe, which is valued at $20 million thanks to Leno's renovation and its unique inline-8 engine configuration. The star bought it for $500,000 as an investment. 
[See also: Incredible hybrid supercars]
Rodger Dudding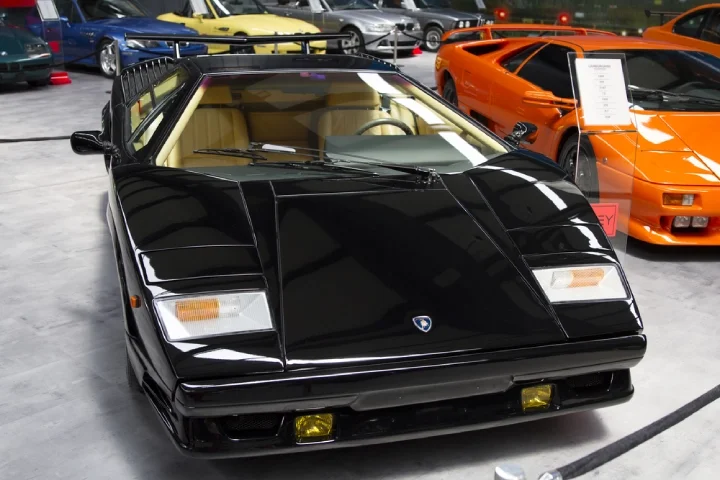 Rodger Dudding, 85, holds the title of Britain's biggest car collector. A former British Royal Navy engineer turned self-storage entrepreneur, he is worth around £162 million.  
Dudding owns the highest number of lock-up garages in the UK, with over 12,000 lock-ups spread across the Midlands and southern England. One of them, Studio 434, showcases 420 of Dudding's cars, worth an estimated $50 million.
It includes 24 Aston Martin Lagondas and a rare 1952 Morris Minor, once owned by Dudding's father.
With an estimated value of $500,000, a 1989 Lamborghini Countach steals the show as the priciest car in Dudding's collection. 
Ken Lingenfelter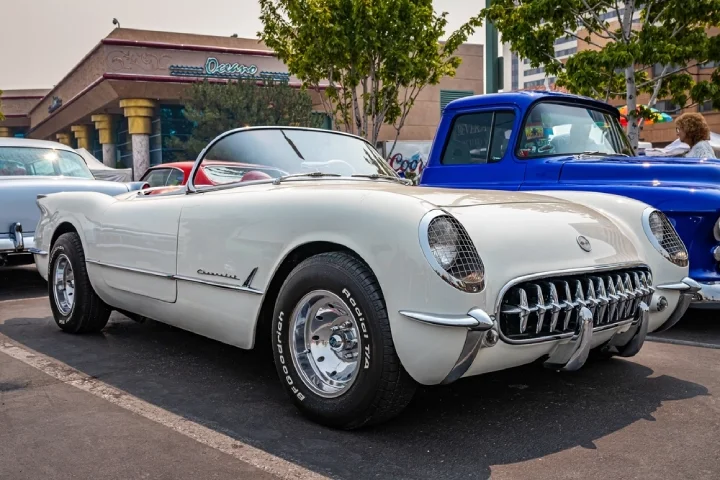 As the son of an American General Motors executive, Ken Lingenfelter has car collecting in his DNA. The 62-year-old found success in the real estate settlement industry, which allowed him to buy his first Corvette in 1977.
After selling his company a few years later, Lingenfelter dedicated his time to purchasing unusual vehicles, especially Corvettes and European models. His passion did not stop at owning the cars and in 2008, he bought the assets of Lingenfelter Performance Engineering, which was founded by a distant cousin, and specialises in enhancing luxury cars' capabilities.
The Lingenfelter Collection houses over 200 vehicles in a 40,000-square-foot building in Brighton, Michigan. 
One of the businessman's most prized possessions is an all-original 1980 Chevrolet Chevette which is rare for having less than 10,000 miles on the clock.
However, as Lingenfelter told Car and Driver, he has his eye on an L88 Corvette, 'I wish I had one of those in the collection. I passed them up over the years. Now, to me, they're a little higher than they should be.'
Mukesh Dhirubhai Ambani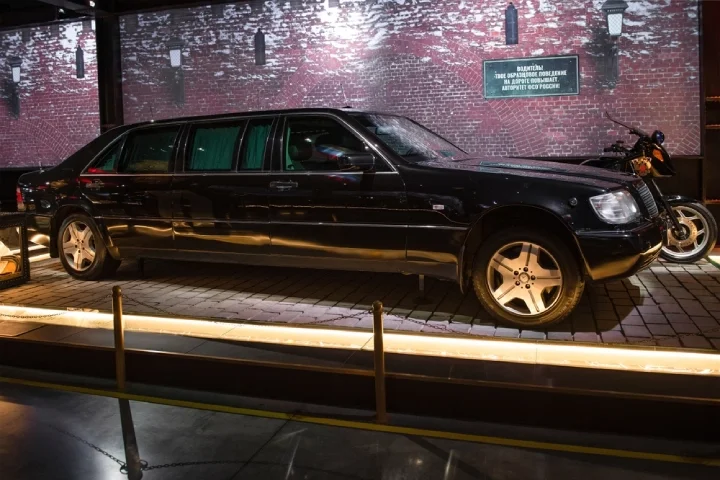 The Indian business magnate Mukesh Dhirubhai Ambani, 65, is also part of the elite car collectors club.
As chairman and CEO of Reliance Industries Ltd., he is worth an estimated $85.9 billion, making him the richest person in India. 
As well as owning one of the world's most expensive properties, the $2.6 billion Antilla mansion, he also boasts a staggeringly valuable car collection, along with his sons Anant and Akash Ambani. 
Among his 170 cars are a $500,000 Aston Martin Rapide and the most expensive vehicle in his collection, a fully armoured Mercedes S600 Pullman Guard, valued at $1.28 million. 
Dmitry Lomakov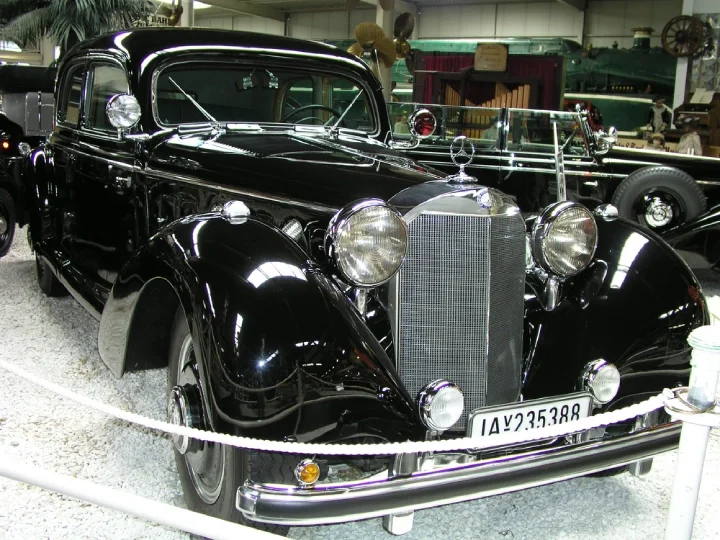 As director of Retromoto, Moscow's Museum of antique automobiles, Russian businessman Dmitry Lomakov has developed a liking for controversial and historically significant vehicles.
Over 40 years, Lomakov has bought over 120 cars and motorcycles, including the Mercedes-Benz 770K owned by Adolf Hitler and Stalin's rare green ZIS-110 Limousine. 
He told The Guardian: 'Buying a Nazi car is like sticking one finger up to Hitler … They are symbols of Russia's victory. For Russians, the Second World War isn't a historical event. For us it happened yesterday.'
The most expensive vehicle in Lomakov's collection is believed to be a 1935 Mercedes-Benz 540 K, with an estimated value of $2.5 million. 
[See also: Is it time we gave electric cars the green light?]
Jay Kay 
Jamiroquai's lead vocalist Jay Kay has always long been known for his penchant for flamboyant collectable cars. With an estimated net worth of $70 million, the British musician, whose real name is Jason Luiz Cheetham, has invested in statement pieces including a purple Lamborghini Diablo, which famously featured in the band's Cosmic Girl video. 
At the peak of his career, the Grammy-winning singer owned over 100 cars. Today, Hot Cars estimates that the 53-year-old has refined his collection to around 50 supercars.
The most eclectic purchase was his Ferrari F50, worth around $4 million and bought in honour of the car model's 50th anniversary.
Other pricey models owned by the star include a Ferrari Enzo and a Lamborghini Miura SV, which are both valued at around $3 million.