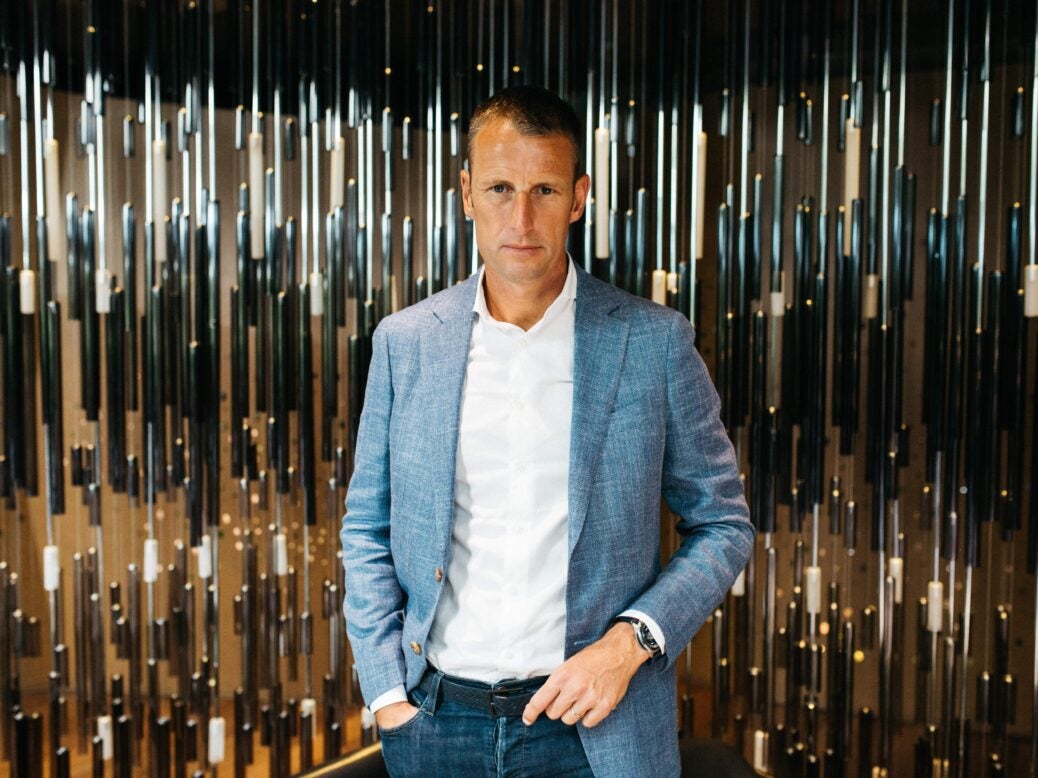 The watchmaking world is waiting to see if one man can revitalise two brands, writes Timothy Barber
If you were  to draw up an imaginary global map of today's luxury watch world, it would consist of a mix of superpowers (Rolex, Patek Philippe), rich EU-style continents (the luxury conglomerates Richemont, LVMH and Swatch Group, which between them own the majority of big-name watchmakers), and independent nation states ranging from the relatively powerful (Audemars Piguet, Chopard, Breitling) to a multitude of tiny Andorras and Luxembourgs.
However, where on the map you'd stick Ulysse Nardin and Girard-Perregaux I'm really not sure. In terms of haute horlogerie firepower and distinguished history, they're up there with some of the biggest players. Ulysse Nardin was founded in 1846 and was a famous supplier of ships' chronometers, while Girard-Perregaux dates back to the 1790s. Both brands were key players in the revival of complex, top-tier watchmaking in the 1990s under inspirational leaders: Rolf Schnyder for Ulysse Nardin, Luigi Macaluso for Girard-Perregaux.
And both brands now sit under the umbrella of Kering Group, the Gucciowning conglomerate that punches alongside luxury's biggest names in terms of revenue but has remained a much lesser player in the 'hard luxury' sphere of watches and jewellery. Kering acquired Girard-Perregaux and Ulysse Nardin in 2011 and 2014 respectively, following the deaths of Macaluso and Schnyder (in Girard Perregaux's case, this amounts to a 50.1 per cent stake, the rest owned by the Macaluso family).
But both firms have since struggled to find consistent direction, despite a wealth of in-house manufacturing resources and some noteworthy watch releases. Hope, however, comes in the form of Patrick Pruniaux, a dynamic executive who used to oversee global sales for TAG Heuer before taking a plum job with Apple, moving to Cupertino to help it devise and launch the Apple Watch. This was followed by time in London running Apple's UK business.
In August 2017 Pruniaux was put in charge of Ulysse Nardin and set about bringing new focus to a company known for its highly innovative technical approach (including ground-breaking use of horology's wonder material, silicon), but rather wayward designs. Its most famous watch, which has appeared in various forms over the years, is simply called the Freak, and features the entire movement – tourbillon and all – stacked upon the minute hand itself.
 Secret weapon
A few months ago, Pruniaux told me how he sees Ulysse Nardin's high standing but relatively low profile as advantageous in shaping its future. 'It has amazing history and amazing manufacturing, but it hasn't been damaged or overused,' he said. 'There's no brand fatigue. It's the other way around – a bit of a best-kept secret. I'm happy for us to be the alternative, that twist that people don't know.' We'll likely see the first evidence of Pruniaux's influence in January, at Geneva's Salon International de la Haute Horlogerie.
Meanwhile, he has now also been put in charge of Girard-Perregaux. This, to me, is the greater challenge. Girard-Perregaux has a formidable manufacturing base that is at its best at the highest end: its minute repeaters and complex tourbillons, based around the 'Three Golden Bridges', are up there with the very best.
But at the mainstream end it is much less convincing. In recent years the brand has gambled everything on the Laureato, a bracelet watch aimed at competing in the 'sports luxury' segment dominated by Audemars Piguet's Royal Oak and Patek Philippe's Nautilus.
Like those two, the Laureato stems from a noteworthy 1970s design. However, it's a design I find thoroughly unconvincing and desperately derivative. Nevertheless, putting both watch brands under a single vision – and, one must assume, with plenty of other aspects being centralised in the process – is a sensible step; we may hope that they have plenty of brilliance to offer still.
Chanel crossing
Meanwhile, back to that map, and another rising superpower. Were you assembling a G7 (or so) of the luxury world, Chanel would sit at the table alongside Kering, Richemont, LVMH et al. Like Kering, it's less of a name in watches, though the Chanel J12 ceramic watch is something of a modern classic, and it produces some formidable pieces in the field of artistic crafts.
Chanel also owns Bell & Ross, the French maker of cool, aviation inspired sports watches in the mid-price sector, and a couple of years ago it acquired a stake in Romain Gauthier, a tiny maker of brilliant, complex connoisseur watches.
In September it bought 20 per cent of FP Journe, the brand of arguably Switzerland's most celebrated independent watchmaker, Francois-Paul Journe. As Journe himself nears retirement, Chanel has clearly spied value in sustaining the revered company he has built – good news for watch lovers, and good news for Chanel's gradually growing footprint on the map of fine watches.
Timothy Barber is the Telegraph watch editor