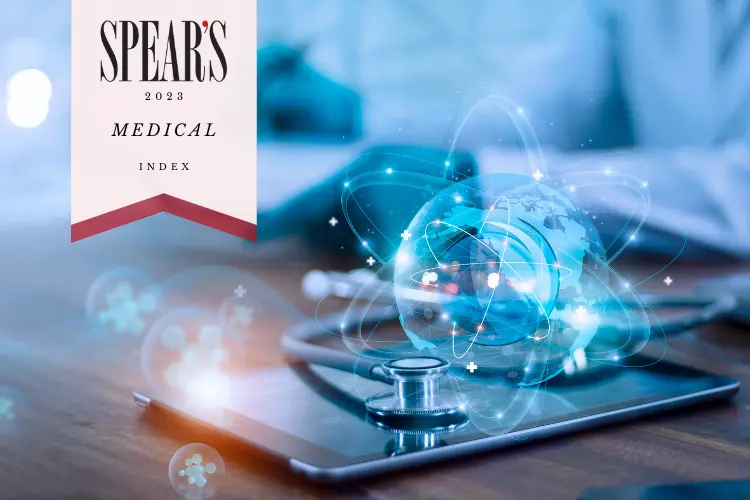 Self-care is an essential part of any life well lived. Sedentary lifestyles, stress, long hours and rich, convenient diets all conspire to create physical and mental problems that can distract us from our goals if we do not treat our bodies with the respect they require. Fortunately, help is at hand. There is a legion of knowledgeable professionals eager to assist HNWs on their path to wellness.
The Spear's Health and Wellness indices cover everything from private GPs and surgeons to psychiatrists and counsellors, health clubs, life coaches and personal trainers. There are allergy specialists, rehab centres and laser eye surgeons. Everything you need to live well is here, at your disposal. Each index is refreshed annually and you'll find the most recently researched categories at the top of the list below. The latest release features three of the most significant medical contacts anyone can have: private doctors, dentists and psychiatrists.
Psychiatrists and Counsellors
Private Doctors and Surgeons
Dentists and Orthodontists
Health Clubs & Spas
Personal Trainers
Dermatologists
Opticians, Ophthalmologists and Laser Eye Surgery Specialists
Genetics Clinics
Life Coaches & Performance Coaches
Allergy Specialists
Preventative Medicine
Health Retreats, Rehabilitation Centres & Addiction Treatment
Spear's publishes annual rankings of the top private client advisers and service providers to HNWs. These are drawn up on the basis of peer nominations, client feedback, telephone and face-to-face interviews, data supplied by firms, as well as information gathered by the Spear's editorial and research teams.
To explore all the Spear's indices, and to use our find-an-adviser tool to identify the private client adviser who is right for your specific requirements, go to the Spear's 500 website.
To receive relevant research updates from Spear's – and thereby give you and your firm the best chance of being included in a future Spear's index – please register here.
If you are an adviser featured in the Spear's Family Law Index and would like to update your profile or provide additional information, please email research@spearswms.com.