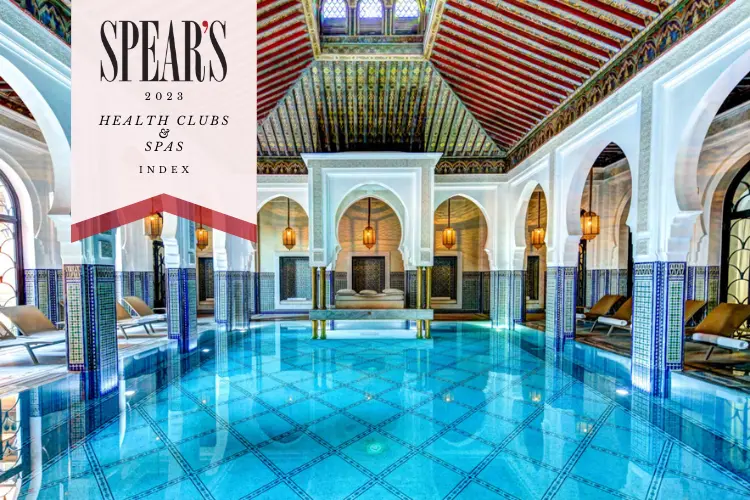 Part of the Spear's Medical, Health and Wellness indices
The life of a business owner or entrepreneur is stressful. The hours are long and the mental strain of decision making and risk taking can take a physical toll. Rich food at business dinners and sedentary desk-bound days lead to an unhealthy body, and that can impair even the most luxurious leisure time. The companies in the Spear's health clubs & spas index can ease you back to prime condition in beautiful surroundings.
Not that you won't have to work, of course. No one ever came out of Barry's Bootcamp or even the Bath & Racquets Club without a well-earned ache or two, but they can be soothed away at Joali Being in the Maldives, Talise Spa in the UAE or, closer to home for British HNWs, the spa at the Mandarin Oriental.
Spear's publishes annual rankings of the top private client advisers, service providers and companies that cater to HNWs. These are drawn up on the basis of peer nominations, client feedback, telephone and face-to-face interviews, data supplied by firms, as well as information gathered by the Spear's editorial and research teams.
Click on the individual names to be directed to more detailed profiles on spears500.com. The table is ordered alphabetically by name.
To explore all the Spear's indices, and to use our find-an-adviser tool to identify the private client adviser who is right for your specific requirements, go to the Spear's 500 website.
To receive relevant research updates from Spear's – and thereby give you and your firm the best chance of being included in future Spear's indices – please register here.
If you are an adviser featured in index and would like to update your profile or provide additional information, please email research@spearswms.com.