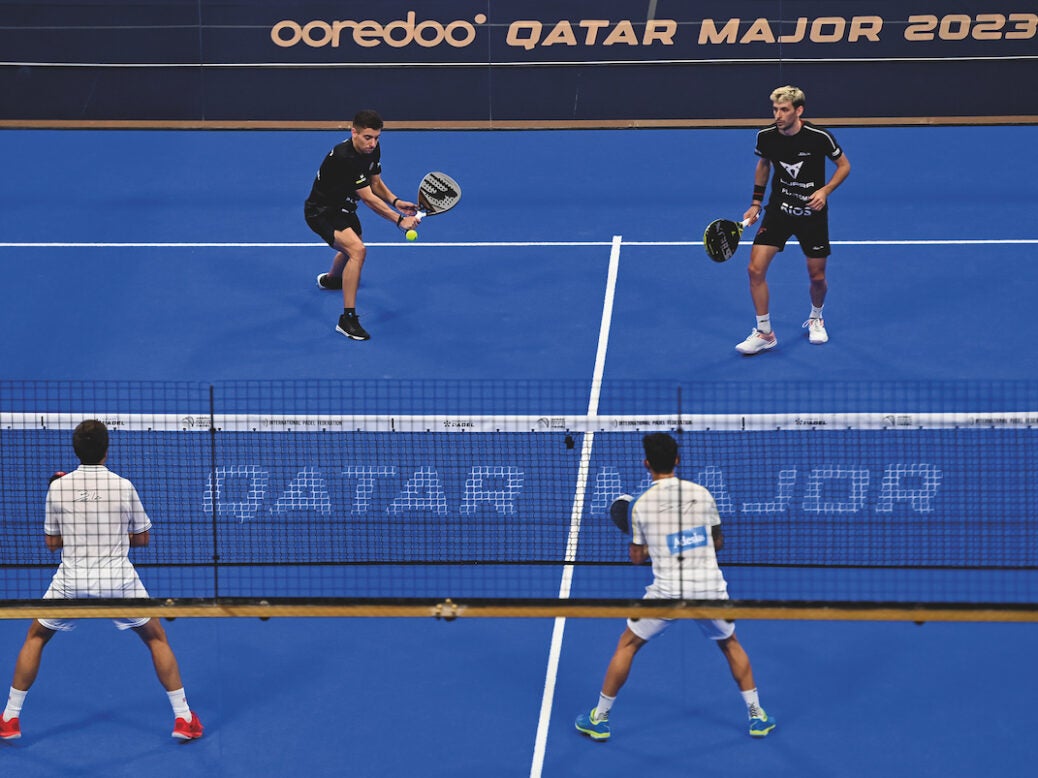 Cannes, late March. The palms swaying in the breeze. The Croisette gleaming in the afternoon sunlight. The hotel conference rooms and converted rooftops awash with men in chinos and name tags and burnt foreheads.
They've come for MIPIM, the real estate market's equivalent to Glastonbury, only even more jolly. And they're here to make deals, introductions, connections, a name. Only this year, something's different.
A new game's afoot. Down on the beach, the popping of champagne corks has been nudged out by another sound entirely: the unique thwack of (slightly decompressed) tennis balls on glass; the soft pock-pock of Japanese-engineered foam on rubber.
They're playing padel – that singular, joyous racket sport that sits somewhere between squash, tennis and crack cocaine – on courts erected specially for the festival. And they can't get enough of it.
Networking over the net
A lot has been said about how padel is the fastest-growing sport in the world. And by all accounts it is. But you know a game's really made it when it can tempt the lanyard-ed classes away from the complimentary miniature pastries.
'It was a huge success – it blew up,' says Jamie Thomson of insurance adviser Howden, who helped organise the beach courts at MIPIM alongside a company called Padel Social Club.
'Soon most of our clients were saying, "Can we have all our meetings at the padel courts?"
[See also: Annika Sörenstam on golf, gold and goals]
Everyone is bored of going to cocktail parties and doing the same old thing, he says.
'I used to organise a tennis tournament every year at Queen's for clients,' adds Thomson.
'Now I'll switch entirely to padel. Golf is good, but it's quite exclusive and time-consuming. And padel is just… well, better.'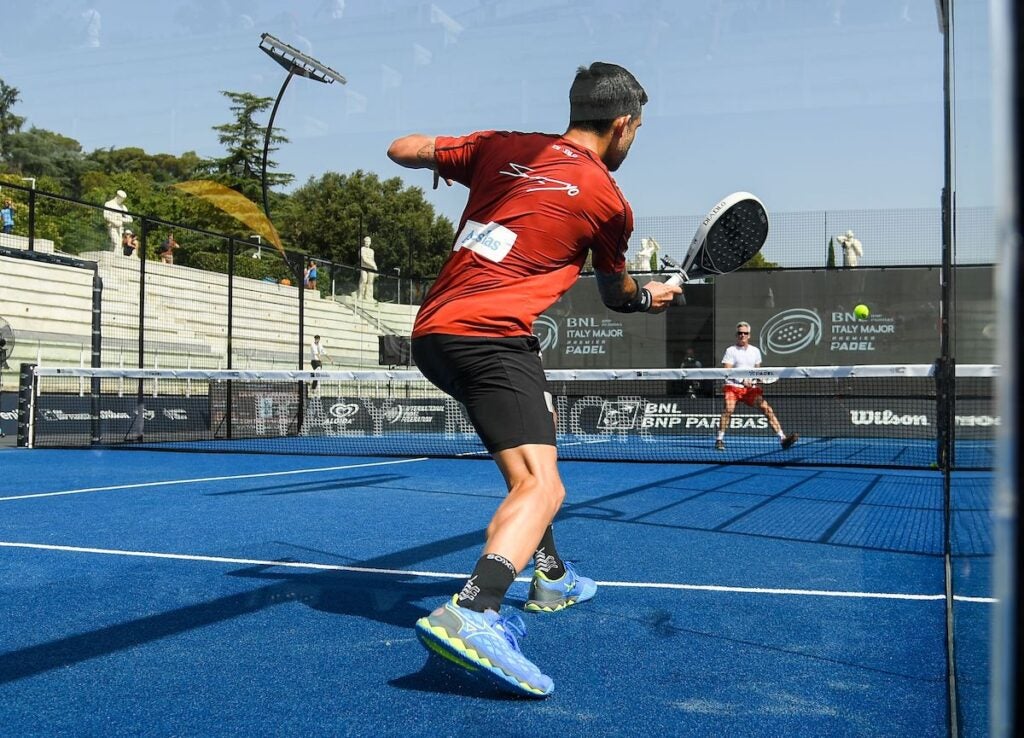 Relaxed yet competitive
It certainly seems well calibrated for corporate gladhanding. It's a doubles game that encourages chatty synchronicity between players. Seasoned addicts can play alongside wide-eyed newbies, meaning no one feels embarrassed or excluded, unlike in golf, say.
('I remember being terrified of shanking the first ball off the tee in front of the clubhouse,' says Jack Chaplin, founder of Padel Shift, which builds and operates courts across the country.)
The gentler pace and continental lean of the sport means you can almost certainly play under the influence of a cerveza or two, which never hurt a deal.
[See also: Strong art market paints uplifting picture for luxury investments, Knight Frank data shows]

'Padel just has a knack of creating a relaxed yet still competitive environment, where there's no specialist lingo,' says Kit Blakiston-Houston of Love Ventures, a VC fund that invests in early-stage, high-growth technology start-ups and has become known recently for its informal padel meet-ups and tournaments.
'VCs love to be early adopters of almost anything, so it's no surprise that our community has latched on to padel,' he says.

Padel appears to be nudging out the indentured stalwarts of corporate exercise, too.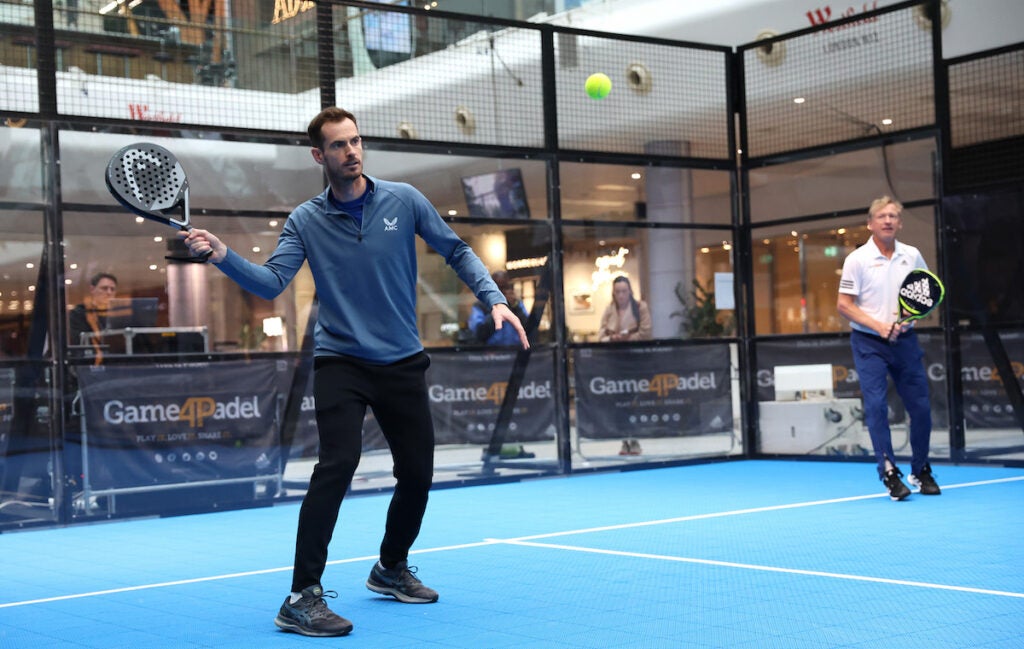 'Several sports have become favourites with the business world, but they can be a bit serious for the majority,' says Joe Middleton, former CEO of sportswear giant Canterbury, who is developing PULCO, a padel-focused apparel brand.
'Squash, road cycling, marathons, Iron Man – these obsessions are fine if you want to be recognised as an elite athlete and you enjoy the suffering required to
get there – but that is a niche kind of personality. Where's the fun? Padel is great fun.'
[See also: Why 'stealth wealth' is over. Unless you're being ironic]
Opening up opportunities; closing deals
One tends to leave the court with the ego gently caressed and the world a simpler place, which is central to its wider appeal, but also to its popularity among Masters of
the Universe.
Padel opens the mind to new possibilities and opportunities – to deals, in other words.
Several chaps in trendy industries (insurtech, fintech) have told me they've effectively shaken hands on chunky investments while walking off the court.
This dealmaking feels true to the roots of the sport, which was invented in Mexico by a retired business magnate and expanded by canny entrepreneurs who saw its appeal beyond the daiquiri set – and steadily spread to Spain, then Argentina, and then everywhere else.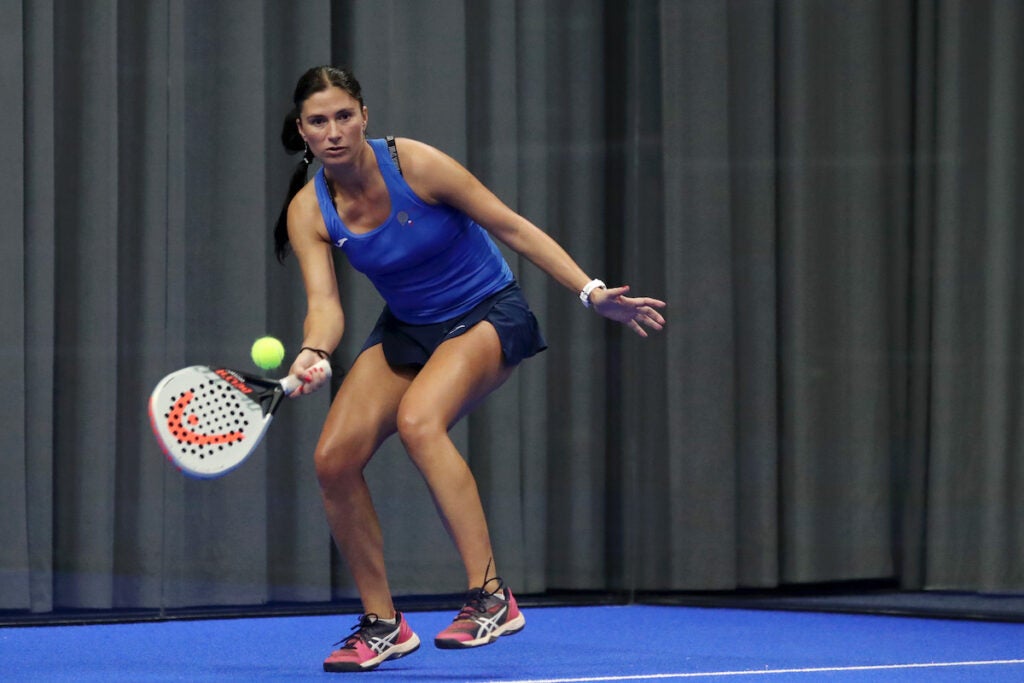 Stockholm, a city of start-up-minded early adopters, underwent a manic padel boom during the pandemic, and London seems to be in the midst of something similar, with Mayfair members' club Maison Estelle installing shiny courts at its new Cotswold annexe and Daylesford's Carole Bamford getting in on the act, too.
The 'Soho House of Padel'
Padel Social Club, which pairs courts with excellent hospitality offerings, is set to be a sort of 'Soho House' of padel, while the likes of David Beckham hover constantly around the sport as potential 'celebrity' investors and ambassadors.
If Beckham does mint a deal in this direction, it will almost certainly be sealed over a net.

'We are lucky to have a number of high-profile supporters and captains of industry who often play with partners or colleagues,' says Chaplin.
'It is obvious the relationships are formal. But they always leave smiling.'