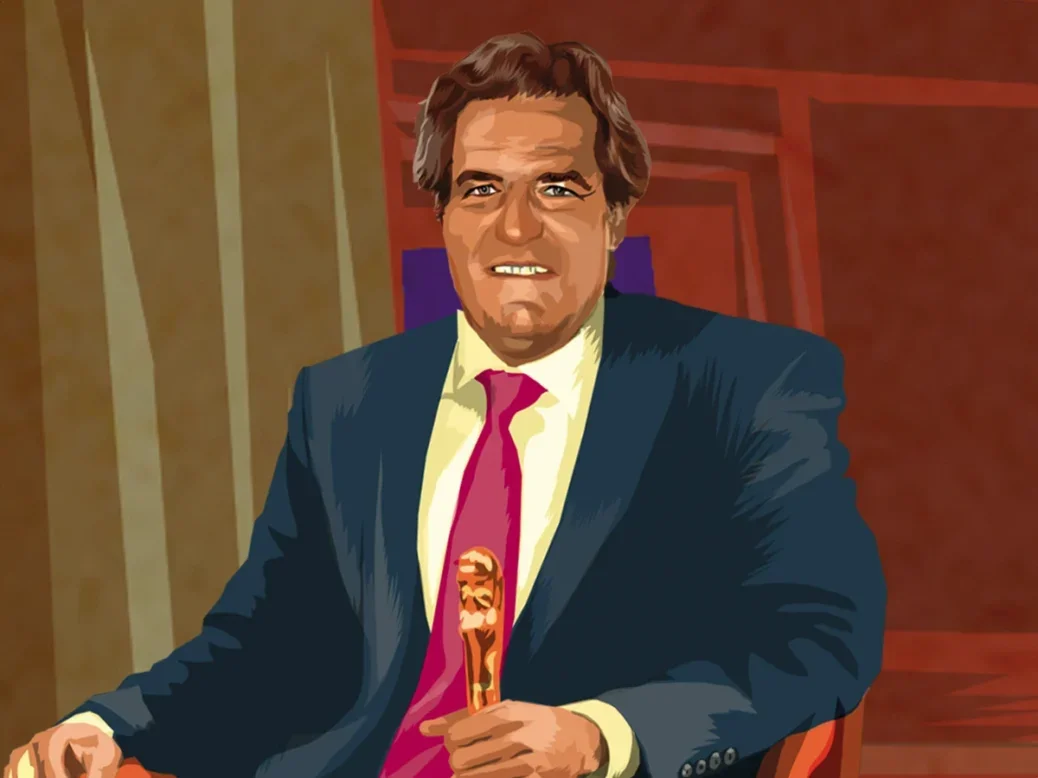 To misquote Jane Austen: it is a truth universally acknowledged that a bunch of people in possession of a fortune must be in need of a conference.
There are conferences for 'entrepreneurship, innovation and investment'; for 'investment, innovation and entrepreneurship'. Davos and Bilderberg and Milken and Aspen. TED and SXSW and IBM.
Perhaps the true Master of the Universe status symbol these days – once you've got the Loro Piana Open Walks and the Patek Aquanaut – is not a private island or a ticket to Mars, but simply the right polyester lanyard and recyclable cup of complimentary coffee. 
Which is all a rather long-winded way of saying that there's lots of money in talking about lots of money. However, there may be even more money in talking about the kind of money that doesn't usually talk. 
A family's wealth
Maybe that's why the appearance of the words 'family office' and 'conference' in the same sentence seem to cause dollar signs to light up in the eyes of certain enterprising individuals.
Family offices – most simply defined as organisations which oversee and control a rich family's wealth and assets – are, by their very nature, discreet and unflashy. At the same time, these entities have access to formidable resources without the strictures and regulatory oversight of more run-of-the-mill financial institutions. 
They're happier, too, to take risks. Which makes them a rare beast – glittering and yet invisible, vast and yet nimble – which financial poachers, zoologists and twitchers alike are desperate to snag. 'They are the most hard-to-reach people on the planet,' says one figure familiar with the circuit. 'And they're also the most liquid.'
So to get a load of them together in one room – ready, perhaps, to invest their discreetly held cash? 'Well, it sounds too good to be true!' Which, in some very recent examples, appears to have been precisely the case.
Last October the family office conference circuit made a rare foray into public discourse thanks to an in-depth story in Vanity Fair about one Anthony Ritossa (or 'Sir
Anthony' to his disciples).
Adam Ciralsky's sizzling exposé is the sort of thing sure to make a Netflix commissioner weak at the knees. (I can hear his agent now: 'It's Wolf of Wall Street meets Inventing Anna!')
Anthony Ritossa and the glamorous mirage
To briefly recap: Ritossa, a largely unknown and unremarkable hedge fund salesman, puts on a series of conferences which, for a year or two, quietly gather together interesting, wealthy families and businesspeople looking to make useful connections and access interesting investment opportunities. 
'It was high-quality, they had good people, they had good content,' Matthias Knab, a hedge fund commentator and conference circuit regular, tells Spear's. 'Everybody was really, really happy.'
But then Ritossa – a smooth-talking, white-toothed Australian with the hair of a Mayfair gallerist – begins to get ideas well above his station. He starts bragging that he's got the ear of the heftiest, hardest-to-reach family offices in the world, spanning sovereign wealth behemoths, Asian new money and stately European clans – 'the most highly acclaimed gathering of global wealth of all time', as his silky website boasts. 
At one point Ritossa becomes 'Sir Anthony', seemingly overnight and without the awareness of the usual authorities. At another, he picks up an MBA in finance from Harvard despite Harvard having no record of this (it does not even have a finance MBA course).
Eventually, the conferences – stooged, some allege, with actors posing as wealthy sheikhs – become low-quality hawking grounds rather than high-minded summits; carpeted exhibition halls filled with get-rich-quick schemes, crypto bros and desperate NFT eccentrics with ghastly watches.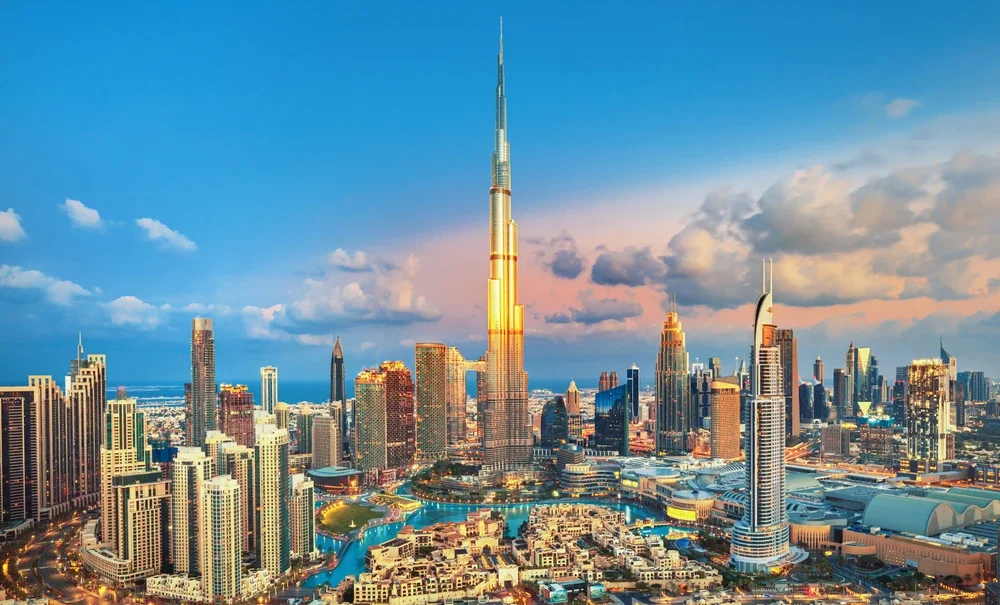 Ritossa 'sold these five-minute pitch sessions, which he called "Batter Up!"', says Knab. 'People got on stage one after the other to deliver them – 12 pitches in one hour.
But there was a problem: the last time I was there (in February 2018 in Dubai), there was hardly anyone to listen to them! I felt really bad for those looking for capital, because there was none in the room.'
'He promised them the richest of Arabian sheikhs, and he promised the Arabian sheikhs rich foreigners,' says Tobias Prestel of Prestel & Partner, a long-standing family conference organiser. 'So he lied to both sides, and never could deliver. As they call it in England: it was a room full of barbers trying to sell each other a haircut.'
Eventually, Ritossa's schemes begin to unravel, of course, amid accusations of fraud, deception, familial abuse, and a great deal of highly erratic behaviour which lands him, at various points, in Croatian prison cells. (Ritossa did not respond to a request to comment for this article.) 
Why family offices are fertile ground for Anthony Ritossa
Just what is it about family offices that allows such flagrant deception like this? How does someone like Ritossa continue to get away with such gargantuan lies? And just how much more bullshit and fraudulent behaviour might be hiding in plain sight?
Spear's readers will know that the concept of a family office has its roots in the great industrial fortunes of the American Gilded Age – big, sprawling legions of Vanderbilts, Rockefellers and Astors who needed to keep things in the family and their affairs in order.
But the modern iterations of these structures oversee everything from bill-paying to day-to-day management and tax arrangements, inheritance planning, fund-grade investments and asset management. 
A few hundred family offices have been going for at least three generations, according to an Economist story from 2018 which examined the phenomenon (and which also heartily plugged Ritossa as something of a guru, as it happens).
'Most, however, are recent creations,' the piece reads. 'Of the 311 family offices that took part in the survey for the latest annual Global Family Office Report by UBS and Campden Wealth, more than two-thirds were established after 2000 and over half are serving the first generation of wealth.' 
Anthony Ritossa held annual events in Monaco, targeting HNWs in one of their havens. Image:Shutterstock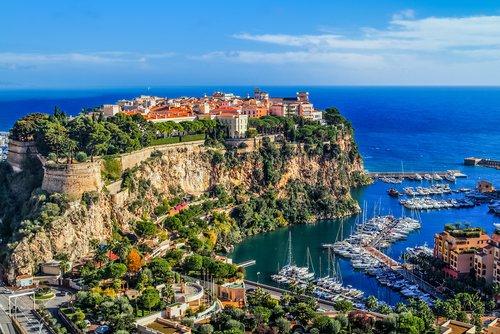 Today, Campden estimates that one in 20 family offices in existence were founded in the past three years. That's due, in large part, to the recent boom in wealth that tech disruption, the pandemic and various energy crises have brought about. 
'There's definitely more wealth in the world,' says Denny Chared, the founder of DC Finance, a networking community for family offices and HNWs. 'The wealthy got wealthier and there's a lot of new wealth, too – like the first-gen wealth in China, which just wasn't there a couple of decades ago.' 
Crypto and hedonism in the Middle East
One individual working closely with sovereign wealth funds says this is especially true in the Middle East, where 'because of the explosion of the economy they've managed to make a lot more money, and continue to make a lot more money'.
He adds: 'But what I've seen even more of is these Bitcoin billionaires who have popped up at complete random. They base themselves in Dubai for tax reasons and lifestyle, because they can party at the Five Palm [Jumeirah] Hotel and misbehave.' And they rather like splashy conferences, he says, at which they can espouse their own genius.
Another softer, subtler factor may be at play, too. Recently, a family office – far from being simply a mundane, administrative entity – has come to be seen as a new billionaire bauble, which imbues its owner with special standing.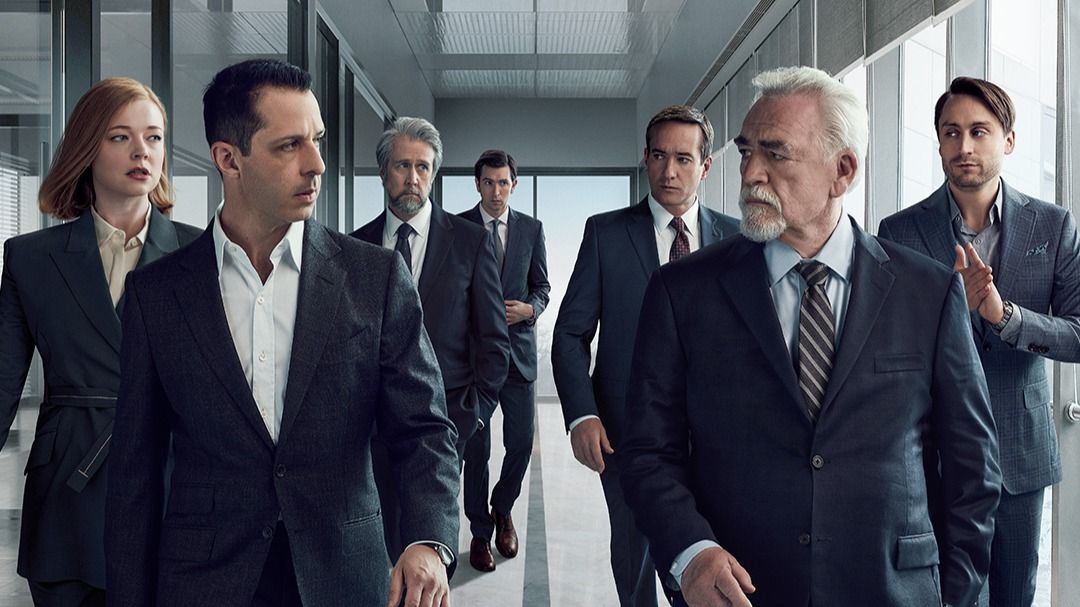 While most experts reckon a true single-family office must have at least $100 million in investable assets, some people choose to style significantly smaller holding companies as 'family offices', possibly because the term has become a status symbol in itself.
At any rate, the act of attending a 'family office conference' may, by extension, be seen as an expression of this status.
Recently I walked past a family office conference held at the Berkeley in London, to get a flavour of the clientele. Two rare supercars pulled noisily up to be given pride of place on the concourse – a vast, six-wheeler Mercedes G-Wagen and a black-and-white Bugatti Veyron – both with Saudi plates.
Not that it's about the money, says Prestel. 'It's about peers wanting to meet peers. If you collect motorcycles, you want to meet other people who collect motorcycles. If you're into collecting expensive wine, you want to meet other people who collect expensive wine. So it's just the human urge to meet peers.'
And as long as there are ritzy hotels in Monaco or Dubai with helipads and moorings, there will be places for these people to satisfy that urge – and facilitators ready to make good money in the bargain. 
'When I started, over 14 years ago, there were maybe three other players around,' says Chared. 'But today, unfortunately, there are a lot.' The relatively low barriers to entry of organising a conference mean the circuit has become an attractive proposition for the ambitious and blustery.
On the one hand, you have powerful business people and big banks looking to sell their wares. On the other, you have highly liquid – and highly private – individuals who are not averse to a little camaraderie, ego-stroking and glad-handing in the bargain.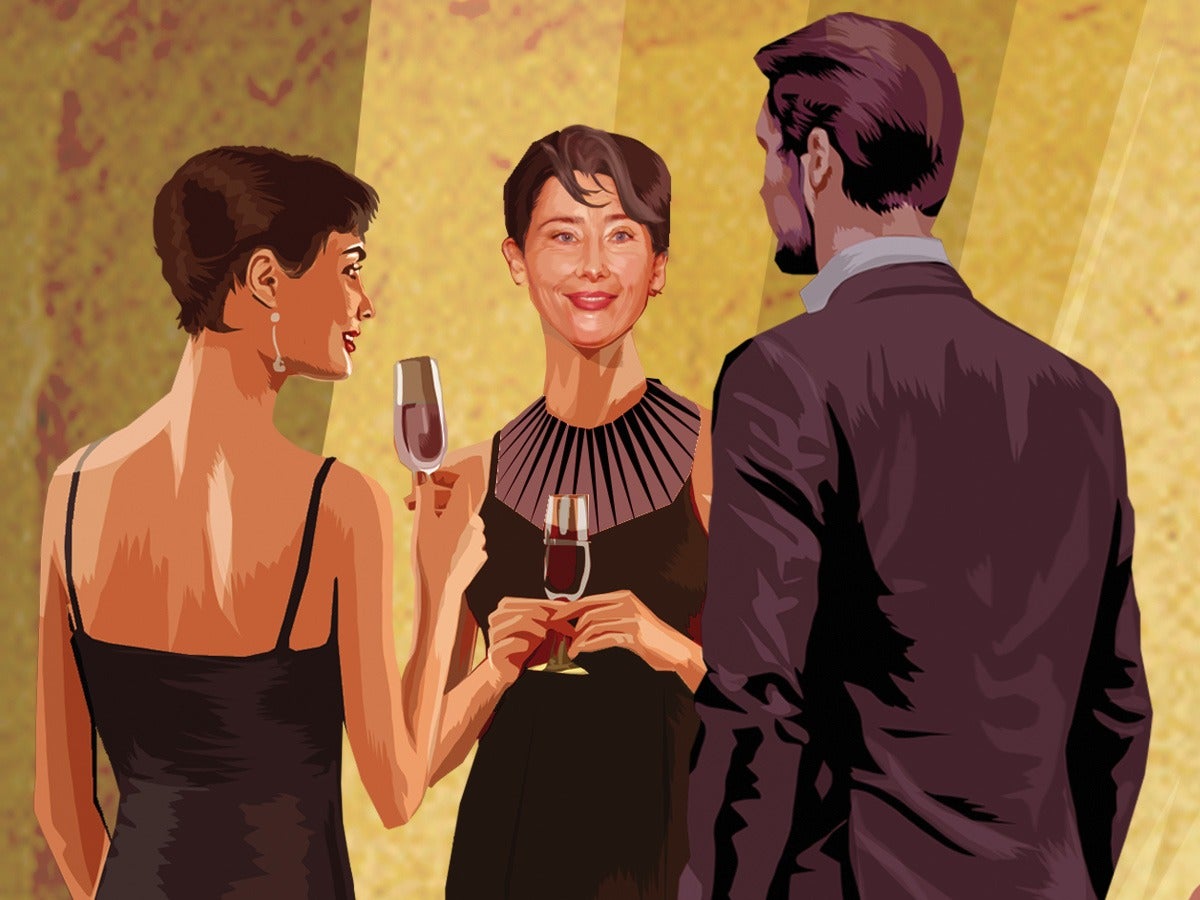 Ritossa accessed a clamouring market
The marketplace has become flooded in recent years with new family office and investment conferences – including plenty of garage band pretenders. A quick Google search reveals dozens and dozens of similar-looking conferences, with identikit names and bombastic claims. 
'I compare it to the music industry in the Eighties and Nineties,' says Prestel. 'When computers came, you didn't need a million-pound recording studio suddenly – you could make a hit in your bedroom. And that's where I see the comparison for family office events. You can build a website for peanuts which looks amazing, and say, "I'm the leader in family office events."' 
Such bombast, clearly, was a big part of Ritossa's MO. 'He says he's the biggest family office conference in the world,' says Chared. 'But everyone who knows the family office space knows that "big" is not a word that's in the vocabulary of family offices. Families don't go to the biggest and the loudest and the largest places; they go to the peak of the recommended places.'
In other words: if you have to say you're the leader in the family office space, you're probably not. 'Those that are more quiet are usually the ones that are legit.' 
Knab points to Maria Konnikova's 2016 book The Confidence Game, in which the psychologist lays bare the MO of the con artist. What they all have in common, she says, and what allows them their continued success, is 'a grandiose sense of self and feeling of invulnerability'. 
Loud bark, small bite
In fact, braggadocio or name-dropping of this kind is almost always a red flag. Family offices naturally favour discretion and subtlety in their dealings – for security reasons on the one hand (no multibillionaire particularly wants to loudly advertise their precise location on a given day), but also because they don't want to be badgered too much once they're there.
'If you're a family office professional and you manage £500 million or a billion, and a guy who just made £50 million with crypto comes and asks you annoying questions, you're not going to have fun,' explains Prestel.
Many of the more established conferences often deliberately obscure the full speaker line-ups and certainly don't share complete delegate lists. 
One of Ritossa's most clanging name-drops was Prince Albert of Monaco. His gathering in Monaco in the summer of 2022 was held 'under the High Patronage of His Serene Highness Prince Albert II of Monaco', with the prince's name plastered across the invitations and the logo of his foundation prominent on the red carpet hoardings.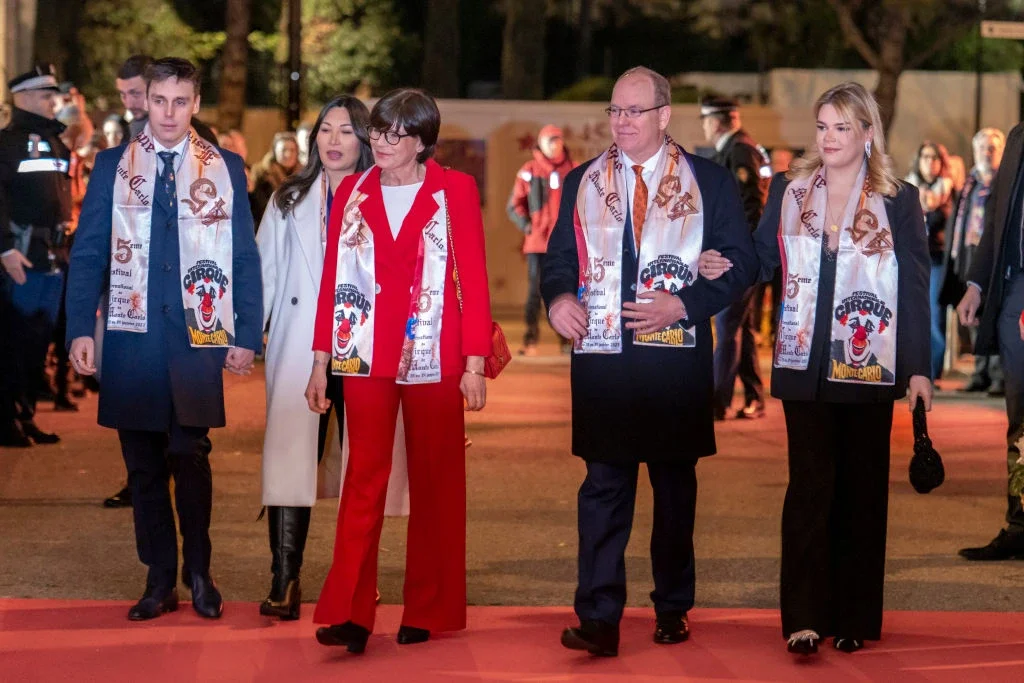 Prince Albert II of Monaco, second from right, denied attending any of Anthony Ritossa's events. Image: Getty 
Prince Albert has denied that he ever attended any Ritossa events, and has now stated publicly that he has cut all ties with him and his work.
But Ritossa's website still boasts a montage video of earlier Monaco gatherings in which, for a few short seconds, the prince can be seen under a constellation of flashbulbs, apparently entering the conference in black tie.
With a little digging, however, I worked out that the footage is simply spliced in from a 2012 screening of Hitchcock's To Catch a Thief, held on the 30th anniversary of the death of Grace Kelly, Prince Albert's mother. It is staggering to think how much money might have been extracted with those few seconds of bare-faced hackery. 
One other unwritten rule in the family office conference game seems to be that the more glossy and impressive the website, the less legitimate its operation might be. (I might christen this the Berkshire Hathaway Paradox: the better the company, the more rudimentary the website.)
'Everything you see [on Ritossa's website] – the gold colour, the royal families, the endless list of big name attendants – this is all done by design,' says Knab. 'But then the quality of these people isn't really real. And Ritossa was also putting down names of people who have never attended his conferences and never had interest to attend.' 
False knights with fool's gold
Another tip, of course, is to be highly sceptical of anyone with unexplained titles. Aside from Ritossa's knighthood – awarded as the 'Grand Cross from the Royal Order of Banu Assaf' and purchased, it seems, from a company closely associated with a rural Californian strip mall – there were other impossible honorifics. 
'Ritossa calls himself "HE Anthony Ritossa",' says the sovereign wealth adviser. '"HE" stands for his excellency. Who says he's your excellency? He's not an ambassador to any countries, and it's only the Middle East that does that for its ministers. And even Ritossa doesn't claim to be a minister from the Middle East.'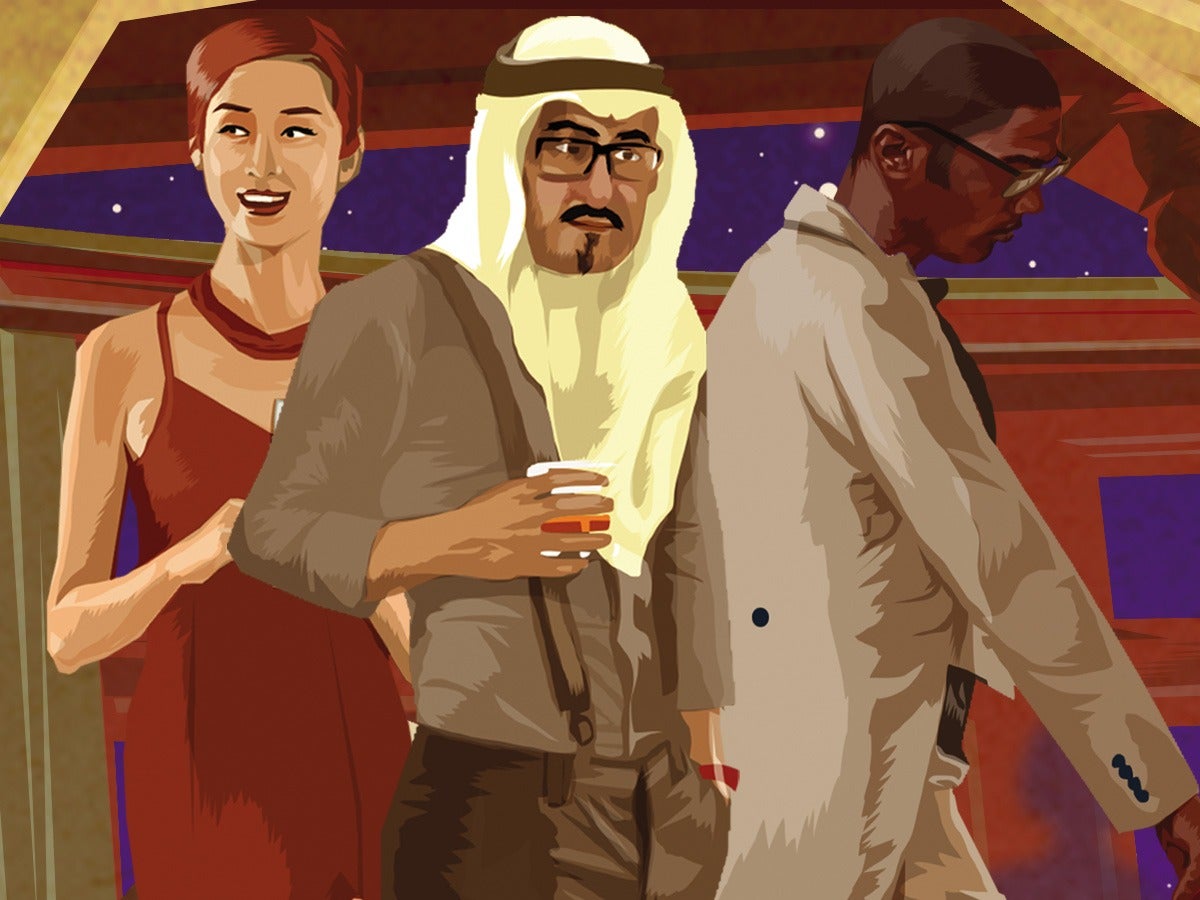 On the day the Vanity Fair story broke, as word and hyperlinks trickled through the audience, attendees at Ritossa's Dubai conference are said to have got up and left the room – scrabbling to extract themselves, no doubt, from the incoming fallout. All the figures I spoke to say they smelt a rat long before the article broke. But many otherwise level-headed and intelligent people – including those Economist journalists, for example – seem to have been duped. 
'Everyone says they knew all along, but that's bullshit,' says Chared. 'Plenty of people went there, they enjoyed his awards – they fell for it all.'
Still, it's surprising that it took an article in a celebrity-filled glossy magazine to finally hit the big red panic button. Clearly there was a critical mass of insiders and power players who could have raised the alarm had they been motivated to. There's a sense that calling Ritossa out might simply have cast a bad light on the wider, more honest parts of the industry. 'Nobody wanted to take action,' says Prestel, 'because nobody wants to throw the first stone, and nobody wanted the negativity.' 
Don't ask, don't tell
At the same time, there's a feeling the Ritossa farrago may be the tip of the iceberg. Or, to mix metaphors, that he may have served as a sacrificial lamb. Maybe the reason so few on the circuit raised concerns publicly is because they feared that doing so would invite uncomfortable scrutiny of their own affairs.
Intriguingly, unlike the subjects of some financial exposés, Ritossa has not yet suffered a complete fall from grace. In essence, the scandal has taken place in two parallel universes – one in which Ritossa, in high-Trumpian mode, is the victim of envious slurs and fake news; and a second in which he is utterly discredited: a 'complete clown', as Chared puts it.
Right now, it's hard to tell which one is winning. 'He's still there, on LinkedIn, every day, hugging his people,' says Chared. 'And he likes a lot of other people's posts, so if the authorities in the UAE write a post, he'll like and comment on it agreeing with them, and it looks like he's part of the conversation.' 
Ritossa's questionable use of the honorific 'Sir' on LinkedIn has been raised with the platform but, in email correspondence seen by Spear's, it has declined to take action.
So what happens now in the family office conference scene? At the very least, Prestel hopes the scandal will bring 'clarity in expectations…and more clarity in promises made', where 'guests and sponsors don't just look at the packaging and how beautiful the website is, but ask more specific questions and do more due diligence'.
Nevertheless, participants – new and old – may be more wary of engaging too readily, at least for the time being. 
The fact remains that while the nature of these conferences makes it so difficult to assess their legitimacy or quality from the outside, a question hangs over all of them: is it more disquieting that Anthony Ritossa got away with it for so long – or that he's the only one that's been caught?
Illustrations: Matthew Laznicka
Order your copy of The Spear's 500 2023 here.
More from Spear's:
'Family offices shift focus from growth to preservation'