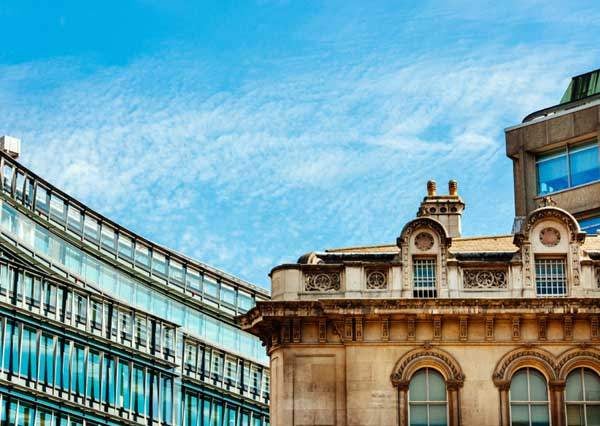 From MIPIM to Mayfair, a host of British firms are developing innovative approaches to the financing of property deals, writes William Cash
By around the end of January, the invitations to MIPIM in Cannes start arriving on my desk. You can tell a lot about the financial health of the UK property business from decoding the types of parties — yacht, fancy restaurant, cocktail party, and the worst, 'drinks' at the rented villa — that leading firms are giving, especially developers, designers, and property financiers, from mezzo finance to bridge lending to UHNWs.
One of the first to arrive this year was from designer-developer Andrew Murray, founder of Morpheus, who is co-hosting a chic lunch with specialist property funder Proseed, which was started last year by the former property management team at Chancery St James plc. Proseed is typical of the new style of boutique property finance and funding outfit that has been springing up over the past few years as the old-style world of property financing has undergone a revolution.
So which are the top firms in 2017 for HNWs wanting to develop properties — or to approach for a €5 million bridge loan to buy an 18th-century rosé vineyard villa in the Bandol region when your mews house in Belgravia has not sold (thanks to stamp duty hikes) and you need to complete on the vineyard purchase or else lose your €500,000 deposit?
One firm that certainly has the experience is Century Capital, founded by property finance veteran Paul Munford, which has just secured a major new credit facility that will extend its current funding opportunities by 'tens of millions' and is more 'flexible than ever', says Munford, whose suite of property finance products includes rates starting at just 0.75 per cent bps per month.
While many property finance firms have been reporting a reduction in short bridging, Century specialises in 'old-school' bridging, where speed, service and relationships are its key principles. 'This new line completes Century's journey to becoming a leading short-term lender,' adds Munford. 'We have the scale, service and products to make us a good choice for any broker or clients.'
Another firm that is flourishing is Imperial Blue Property Finance, run from Mayfair offices next to Le Gavroche by Tom and Jamie Harries. Last year, the savvy brothers — whose family have a wealth management background — hosted a glamorous charity cricket match at the Hurlingham Club that included many of the key players in the London property world, including top developers, hedge funds, private equity funds, family offices, lawyers, consultants, accountants, wealth managers and investors.
What was interesting about the day was how it showed the extent to which property finance has now become its own asset class. (I opened the batting with a top hedgie.) With conventional banks increasingly putting up barriers to lending, other alternative finance houses such as Imperial Blue or Enness Private have stepped into replace the banks.
Certainly, at Cannes I do not expect the 'alternative property finance' space to be keeping a low profile. With many UHNW clients and developers finding wary banks unwilling to take any risk, a new swathe of alternative lenders has stepped forward to offer bridging finance to those in need of cash. One of the leading firms in UHNW and HNW property finance is Enness Private, run by CEO Islay Robinson and Hugh Wade-Jones. Over breakfast recently the dynamic boutique firm's founding partners told me about their vision for Enness Private, which includes the launch of Enness International in March.
Enness Private is a specialist at being able to extract financing value from alternative HNW assets such as artworks, yachts, planes and classic cars — and, of course, other existing properties. 'The sale of artworks has caught our eye at Enness,' says Wade-Jones. 'With works by Pablo Picasso and Francis Bacon reaching tens of millions at auction, we can help HNWs leverage fine art to finance property.'
Another opportunity for expanding HNW property portfolios is 'unlocking the borrowing potential of bonus income,' says Islay Robinson. 'Whether you have just been paid your first bonus and are looking to get on the housing ladder, or have been with the same company for some time with a bonus track record, we have developed excellent relationships with numerous lenders to ensure you make the very most out of your specific bonus.
'The mortgage process isn't difficult for HNWs, it's just the people involved in it make it very difficult. The banks know what they want to lend, the customer knows what they want to borrow, and we kind of match that together. I think when you look at the most successful companies in the world now, they're the ones that try and break things down to make it as simple as possible. What we've tried to do is make large mortgages as accessible to high-net-worths and international people as we can.'
Enness thrives off the fact that most HNWs and entrepreneurs it encounters have their own very specific and unique set of circumstances and rarely satisfy any box-ticking criteria that the traditional banks are looking for. Enness prides itself on having a unique set of relationships with finance businesses around the world — from Switzerland to Singapore — so that it can explain to a bank why it's a good idea to make this loan rather than letting the bank make the decision of whether it's a good loan or not.
Part of the problem is that at banks like Credit Suisse or Deutsche, the sort of individuals who look after the mortgages aren't the best people or the best-paid. For years, there has been a sense that the mortgage department was the Siberia of banking, which was not helped by the mortgage-security fraud scandals of the financial crisis of 2007/08.
'But crucially it's the most important financial product that 99.9 per cent of people in their lives take,' adds Wade-Jones. 'Especially for the super-rich, it's one of the few financial decisions that they make that has quite a personal tug on their heartstrings, whether it be pressure from family members, wives, you know, their own kind of machismo or… time. It's a strange mismatch within the financial world as the guys who trade bonds or gilts are paid fantastically well, whereas the people who make sure that everyone lives in a beautiful home they love are overlooked.'
Perhaps not for much longer.
William Cash is Editor-in-Chief at Spear's