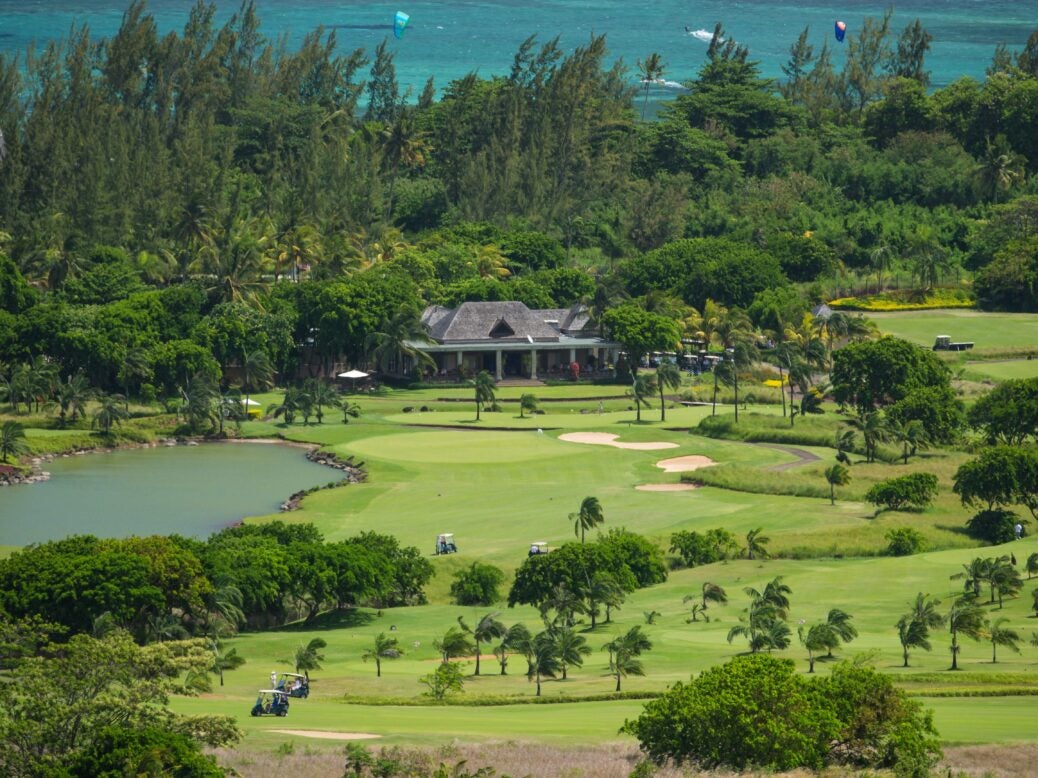 Despite Trump and environmental concerns, golf courses remain a prime attraction in top-end resorts, writes Catherine Moye
Since Donald Trump's shock election win, the 17 golf courses the president owns, the number of times he's played since taking office and even how his game compares with Barack Obama's have been hot topics in Washington circles. Ironically, this comes at a time when golf has been in decline in the States. According to the US National Golf Foundation, a high of 30.6 million golfers in the country in 2003 was down to 23.8 million by 2016. The number of golfers there aged 18-34 has declined by 30 per cent over the past 20 years.
Despite this decline in numbers in the US (and parts of Europe), demand for residences at prestigious golf resorts is thriving. Many owners don't know a bogey from a birdie – what draws them are luxury spa and hotel facilities in a verdant setting. The presence of the greens means the vista will not be ruined by a developer building more units, says Rob Green, managing director of high-end agent Sphere Estates.
'Less than 30 per cent of people who buy on golf resorts actually play golf,' he says. 'But golf courses will always play an important role in any integrated resort because of the beautiful views, protection against future development and the means of attracting visitors throughout much of the year, which is good for rental occupation rates.'
Golf has become the heart of many developments to which other facilities are connected. Take the Fairmont Residences Royal Palm Marrakech, a 222-hectare gated community with a five-star Fairmont hotel, six restaurants, bars, gyms, and swimming pools. The ochre-coloured freehold villas with private gardens, fully serviced by the hotel, face on to the Cabell B Robinson-designed course.
Such ambitious resorts seemingly look to the original show pony, Sotogrande. With its five golf courses and innumerable other sporting and lifestyle amenities, this sprawling 2,000-hectare Andalucian resort is as much vibrant city-state as upscale second-home destination. Ditto Portugal's Quinta do Lago.
'I could very happily live in one of those, even though I'm the world's worst golfer,' says Hugo Thistlethwayte, head of international residential at Savills. 'The number of people playing golf has declined, but that's not true at golfing resorts. People play because they've time on their hands, either because they're retired or on holiday.'
Crucially, golf also 'extends the season' to less sunny times of year. This means owners are guaranteed rental tenants – typically arranged through the resort – most of the year, not just in peak season. This pushes up the property's value.
Among the impressive recent offerings is the 215-hectare Finca Cortesin estate, a few miles up the Andalucian coast from Sotogrande. It's already an award-winning hotel with championship golf course, and a development of 16 contemporary villas has just been added. All the villas have spectacular views of the golf course and 24-hour concierge service. There is the option of letting a property via the hotel.
Similarly, Andre Jordan Group, developer of Quinta do Lago in the Algarve, has extended the 'golf as a global village' concept at Belas Clube de Campo, near Lisbon. A new release of apartments and upscale townhouses is available.
In some developing markets, a branded golf resort reassures investors about the quality of construction and amenities. The luxurious Villas Valriche in Mauritius is an example.
However, Mark Harvey, partner and head of European residential sales at Knight Frank, is more guarded about golf-centred resorts' prospects elsewhere. 'In developed markets, where land is scarcer, we're starting to see developers adopting more creative ways of reassuring investors that their views won't one day be ruined by future construction,' he says. For example, Olivos, the final phase of Real de la Quinta in southern Spain, is ringed by artificial lakes, jogging tracks, archery lawns and wilderness areas rather than fairways, although the resort already boasts four courses.
Vineyards, equestrian centres and pick-your-own olive groves are also on the cards. These especially appeal to younger buyers, who typically prefer flip-flops to golf shoes.
Golf courses are also expensive to maintain and, being great guzzlers of water, not environmentally sound. In the past they were also a lazy way for developers to put a premium on villas.
'Until the Noughties, there was a demand by an ageing population for semi-retirement homes,' says Harvey. 'They were often fairly unimaginative… That's not what property owners typically want nowadays.'
Younger people also analyse the running costs of properties more. 'For them any asset has to break even or make some money,' Harvey says. The service fees demanded by some golf resorts could impair such buyers' view of the fairways – especially if a certain president is playing a round, barking vitriol into his phone.
Catherine Moye is a travel and property writer, novelist and screenwriter
Related
How wealth is moving to Downtown Manhattan
France finds its Maison d'être in the property world
This article first appeared in the July/August 2018 edition of Spear's. Find a copy at WH Smith travel stores and select news agents, or subscribe here: https://www.spearswms.com/subscribe/