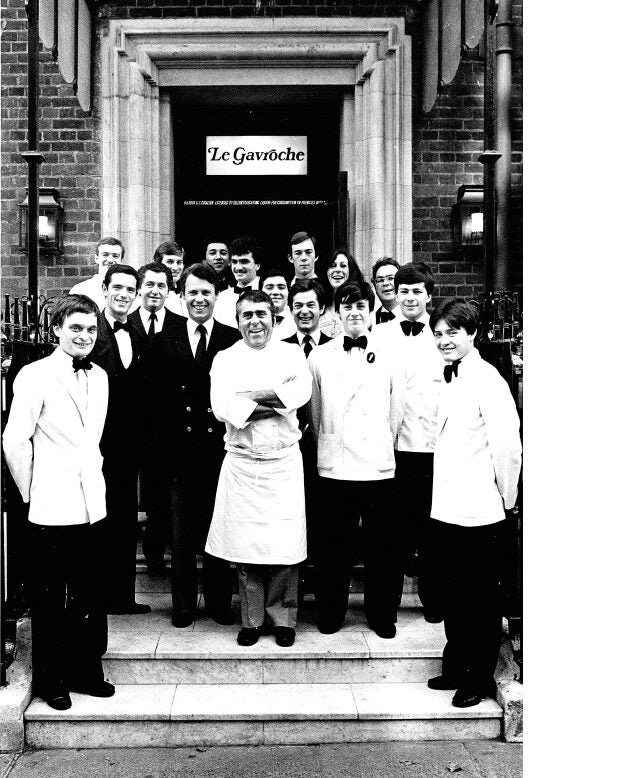 Farewell, the soufflé Suissesse, ciao to the cheese trolley rumbling around the green walls and red chairs. There will be no more of Michel pressing the flesh. Yes, you will have heard by now, I'm sure, that Le Gavroche is on its way out. In August chef patron Michel Roux Jr announced that next January he would bring the curtain down on a show started by his late father, Albert, and uncle, Michel Sr, in 1967 and close the doors of this Mayfair institution forever.
[See also: Why the Rolls-Royce Spectre is the best electric car ever made]
In a letter posted on his website, Roux explained his plans. 'I know this will come as a shock to many of you, so please know this decision has not been made lightly,' he wrote. 'Le Gavroche means so much, not just to myself and the Roux family, but to the wider Gavroche team and you, our guests, who have become our family over so many years.
Le Gavroche: Going out on a high
'I have always felt that should Le Gavroche ever close, it must be on a high. Le Gavroche has, and continues to be, fully booked, week in, week out, but I have known for a while that I must make time for a better work/life balance, so I can spend more time with my family and on my other business ventures.' While he promised the spirit of Le Gavroche (named after a character in Les Misérables) would live on in pop-ups and other events, the restaurant itself would close.
[See also: Monaco Yacht Show: Meet SP80, the boat set to break the world sailing speed record]
The place does not seem like a restaurant on the way out. In fact, when I passed by recently it gave every impression of carrying on just as it has for the past half-century, serving tables of happy diners exquisite French food. Getting a reservation has become nigh-on impossible, so I had visited in hopes of securing a last-minute table. But there was nothing to be done. 'Booking requests for the restaurant have gone completely bonkers since the announcement of the closure,' came back the apologetic response. Il n'y a plus de tables. Memories of diners perdus would have to do.
It should not be a surprise. Le Gavroche has always been busy. But, as with beloved old relatives, there is nothing like the prospect of the end to make a visit seem so urgent.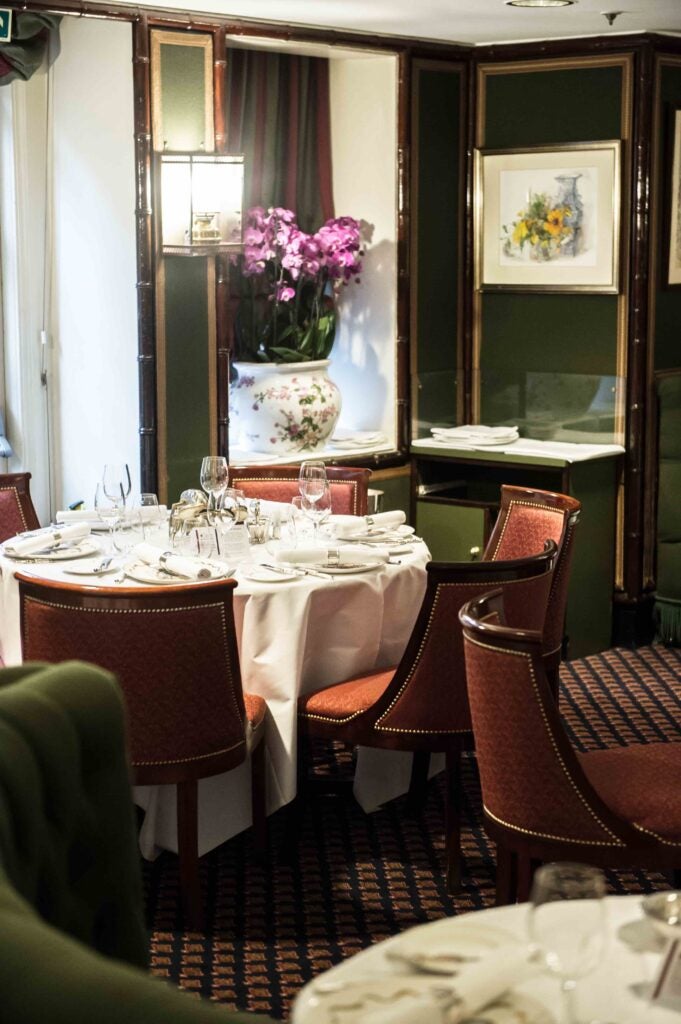 The end of an era
Meanwhile, the restaurant world, or most of it, is still coming to terms with the news. Le Gavroche had been there so long it was impossible to think it would not be there for ever. It has seen out two generations of Roux brothers, as well as countless other chefs who have trained there and gone on to be stars themselves.
Monica Galetti, who like Roux Jr balances chef duties with a busy TV schedule, began her career as a sous at Le Gavroche. She said: 'I wholeheartedly support your decision my dearest big bro, but I won't lie, this makes me cry and breaks my heart at the same time. But… hopefully this means we can get more time together with our growing families.' Fred Sireix, the restaurant manager-turned-TV star, who had worked with Roux on-screen, said a 'big page is turning'.
A certain je ne sais quoi
If a future without Le Gavroche is hard to imagine, so is the past from which it arose. The restaurant was founded in 1967 by Albert and Michel, when London's food culture had yet to escape its postwar doldrums. The restaurant's first location, on Lower Sloane Street, was perfectly British. Enter the Roux brothers from Burgundy, Michel six years older than Albert, who had cut their teeth cooking in embassies in Paris before moving to the UK in the early Sixties, where Michel had a job as a private chef for the aristocratic Cazalet family. When Albert visited his brother on holiday, a tour of restaurants gave them the idea to set up shop.
'The food was poor and the service worse,' Michel reflected later. 'It confirmed our prejudices, all of which strengthened our resolve to set up in Britain.' With their French standards of service, precision and ingredients, they set the pace for their competitors.
[See also: The Peninsula: first look at London's latest luxury hotel]
It was not long before celebrities noticed, Ava Gardner and Charlie Chaplin among them. The Michelin guide, too. Le Gavroche got its first star in 1974, a second three years later and a third (unprecedented for a British establishment) in 1982, after it moved to Upper Brook Street, where it has remained. The feat would be replicated by the Roux brothers' other restaurant, the Waterside Inn in Bray.
Michel Jr took over running the London venue in 1991 and has always kept a close hand on the tiller. Despite his media career, he was in on each of the three times I have visited, making sure things were kept up to scratch. The atmosphere was refined, the signature soufflé Suissesse a silken pillow, somehow thick but airy, in a just-so sauce, a thing of beauty. I remember thinking: 'So this is what all the fuss was about.' It felt glamorous, as though you were entering not just a restaurant but a way of being, where people ate roscoff onions and poached ducks. It was romantic, too.
Le Gavroche's legacy as a star maker
The brothers' exacting standards made Le Gavroche one of the most desirable places to train for young chefs, the Seventies equivalent of a stage at Noma today. Marco Pierre White, Marcus Wareing, Gordon Ramsay, Pierre Koffman: you could make the case that all high-end cooking in the UK today owes something to Le Gavroche, just as most of Europe can trace its lineage back through Genghis Khan. Jun Tanaka, now a successful restaurateur in his own right, has fond memories of a year he spent there in 1991, fresh out of catering college.
'It's the end of an era, Le Gavroche closing,' he says. 'I remember my first day vividly. I was 19 and it was the most iconic restaurant in the country. My first ever job was to julienne three celeriac for remoulade. I was so nervous. It took me all morning to do it, and I cut myself a dozen times. But I remember the precision of how perfect it had to be: the perfect length and thickness. The chef de partie kept checking and saying it wasn't good enough. To be exposed to that level of precision from day one, I don't think I could appreciate it until years later, looking back […] It opened up the doors. I'll be forever grateful for the opportunity, because I wasn't good enough to be there.
[See also: Bleu Royal 17.61 carat diamond to go on sale for first time in 50 years]
'It was a tough kitchen, no two ways about it. It was the best restaurant in the country, so it was tough. But everywhere I went afterwards I wasn't as surprised by the standards, because they were never as high.'
Even those not cooking high French classics still feel the restaurant's influence.
'It is hard to imagine this bright light being extinguished, having illuminated our lives for the longest time,' says Jeremy Lee, head chef at Quo Vadis, a modern British restaurant in Soho with a pedigree of its own. 'With that calming green interior softly illuminated by windows peering out on to Mayfair, there was ever that thrill of descending the stairs into the quiet bustle of sommeliers carrying bottles between the extraordinary trolleys laden with cheese and silver drums of ice creams. Le Gavroche worked its magic, and gave the very best show in town.'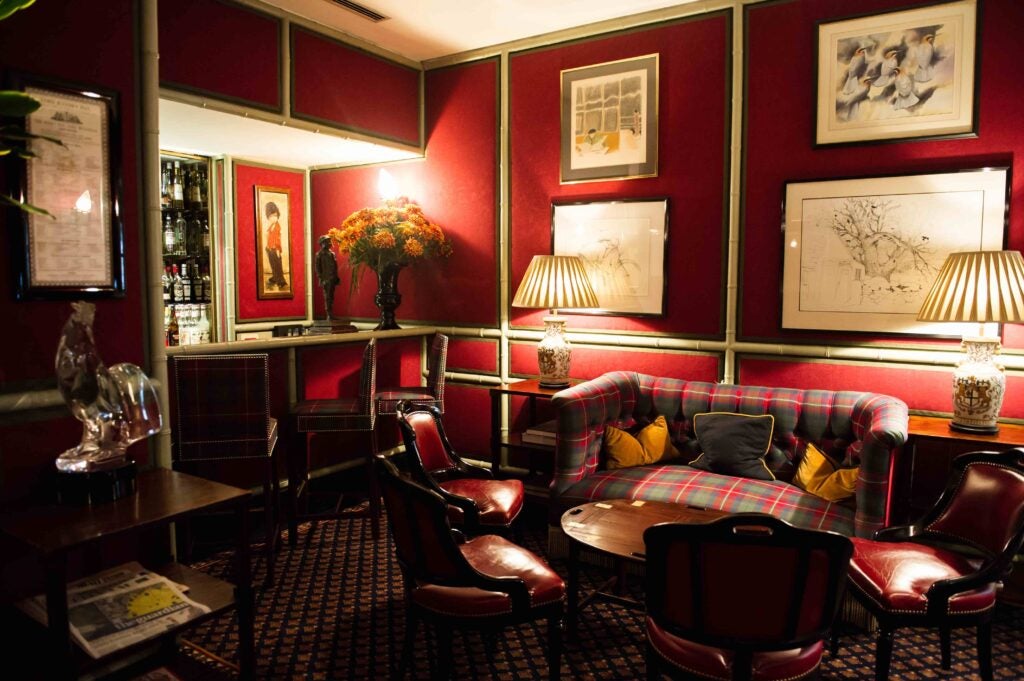 Feeling the heat
But if the closure has come as a surprise, it is not the first time the restaurant has been in choppy waters. During the pandemic it announced it would no longer open at lunchtime, having not been able to find the staff: a blow for a restaurant that had prided itself on having one of the best-value set lunches in the capital. It was reported that Michel Jr offered the restaurant to his daughter Emily, but she preferred to stay in Notting Hill, where she has her own, less formal restaurant, Caractère.
For all the nostalgia surrounding the closure, not everyone is convinced Le Gavroche was still as good as it once was. The last time I went, it felt anachronistic rather than vital, a dimly lit underground room in Mayfair at a time when the centre of London's culinary gravity had moved to light, airy rooms in Hackney. For Marina O'Loughlin, who until recently was the Sunday Times restaurant critic, Le Gavroche had long been a room out of time. In 2023 its 'smart' dress code – no sportswear, T-shirts or shorts – and fussy high French cooking were incongruous.
[See also: The enduring legacy of Coco Chanel]
'I adore classic restaurants but I won't miss Le Gavroche,' she tells me. 'It was a fusty, clenched throwback to a worse time for restaurants – and diners.'
But you'd be hard-pressed to find even a soupçon of this sentiment among the customers trotting up the steps to that imposing door for a final dinner. Michel Jr concluded his closure notice by saying: 'I look forward to reading and sharing in your fond memories, and I especially look forward to welcoming as many of you as possible over the next few months. Let's go out with a bang.'
Whatever comes next, Roux has succeeded in giving the old family business a decent shove towards the finish line. As pep talks go, it feels apt. Eat well, because the meal might be your last. Death and soufflé: for some things, you can always rely on the French.
This story first appeared in issue 89 of Spear's, available now. Click here to buy a copy and subscribe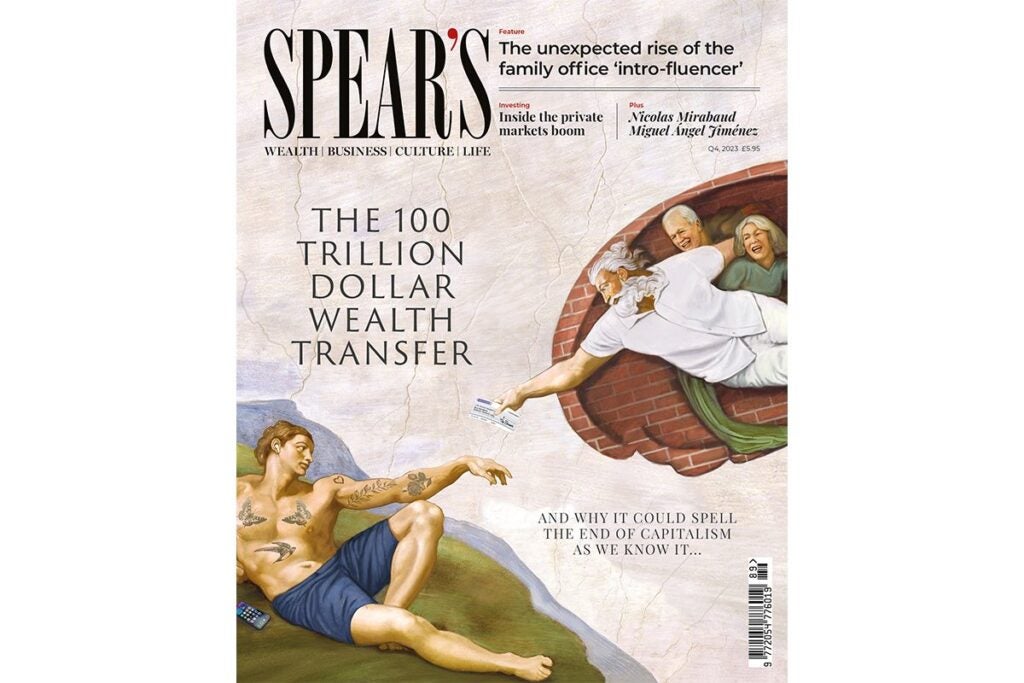 See more from Spear's on YouTube