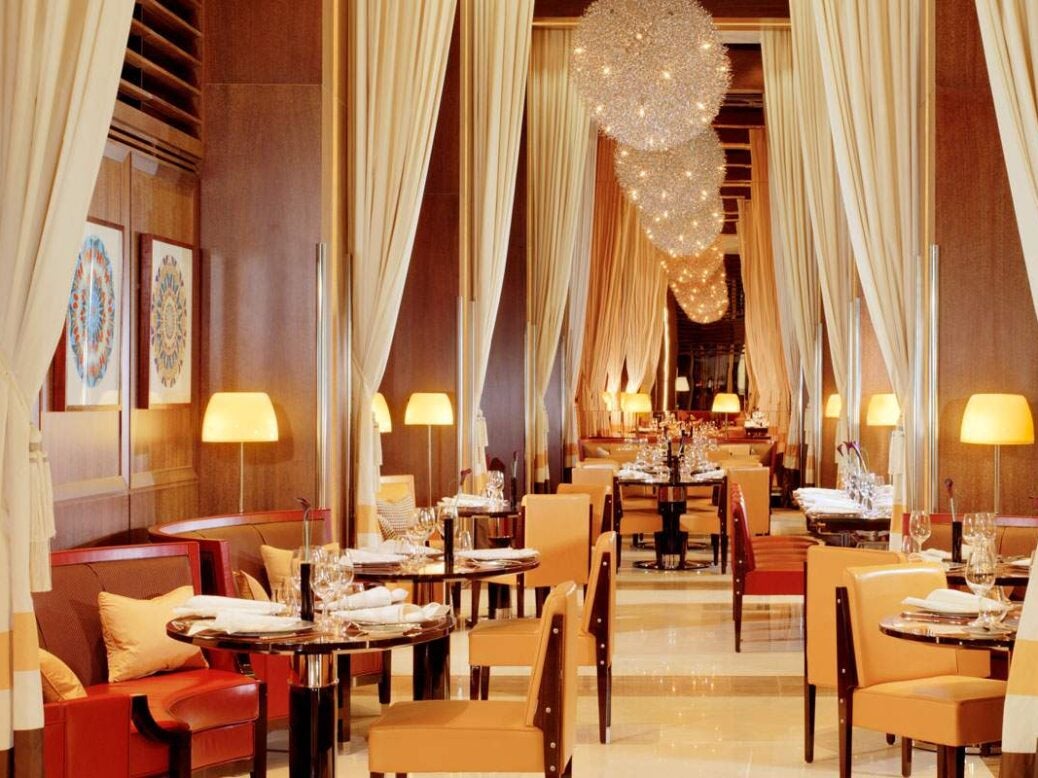 With 24 Michelin stars awarded between them, a menu created and cooked by world-famous chefs Wolfgang Puck and Alain Ducasse should be on any food lover's gastronomic wish list. And for those willing and able to spend £633 on one meal, that fantasy could become reality.
Next month the pair will cook together for one night only in the kitchen of five-star London hotel 45 Park Lane for a handful of guests.
The multi-Michelin-star chef equivalent of a cook-off will see Ducasse and Puck present alternate dishes of contemporary US and French cuisine through a six-course tasting menu being served in the hotel's CUT restaurant.
Puck will fly into London from Los Angeles for the event on Wednesday 7 June, when the unusual dining experience will see his pretzel bread and New York steak served in the same sitting as Ducasse's buerre blanc scallops and green anise-marinated turbot.
While it may not be London's cheapest tasting menu, it's certainly the most exclusive – and the price includes wine pairing.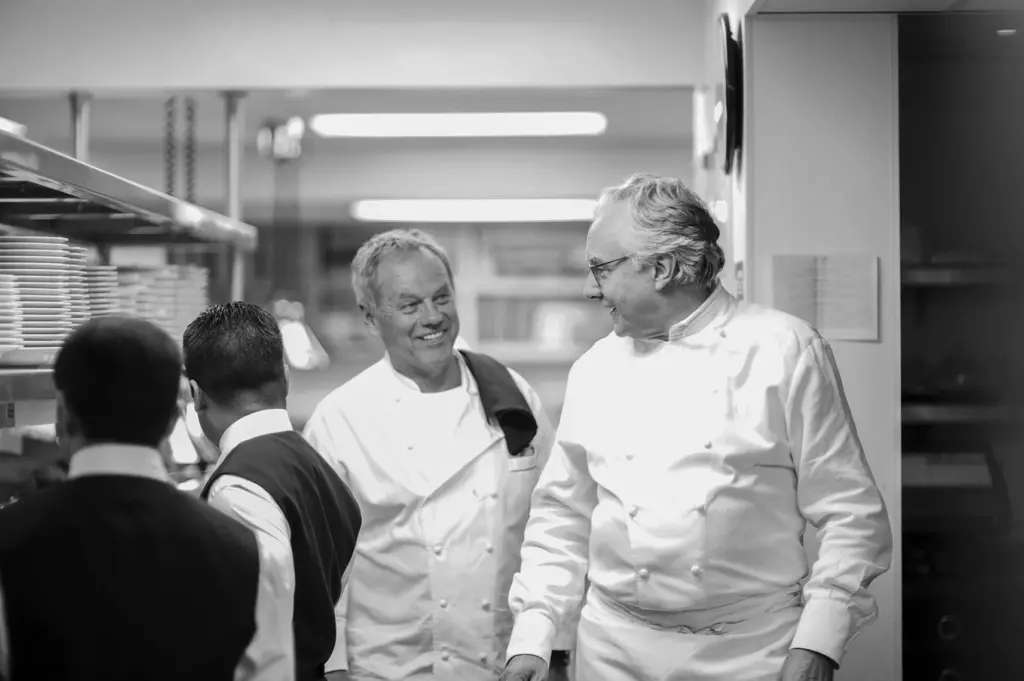 [See also: The Astor penthouse might have London's best private rooftop view]
---
The menu from Wolfgang Puck and Alain Ducasse
Wolfgang's pretzel bread, homemade butter

Amuse-bouche of hand-dived scallop, citrus beurre blanc and Kristal caviar

Handmade sweet pea agnolotti, ragout of white asparagus, fava beans, morel mushrooms starter

Cornish turbot, courgette and sea thong marinated in green anise, loquat condiment

Duo of Australian Wagyu beef, grilled New York steak, crispy shiso with togarashi, yuzu kosho emulsion

Strawberries, lemonade sorbet, olive oil

Marjolasian – cashew nougatine, espresso mousse, cappuccino ice cream

Lime & basil macarons
Le Chocolat Alain Ducasse Chocolates
---
'It's going to be an eventful night, but we've spent a long time fine tuning a spectacular menu,' says Elliott Grover, the CUT's executive chef, who works on Puck's team.
Executive chef Jean-Philippe Blondet, on Team Ducasse at The Dorchester, says he's looking forward to the partnering with Puck and his team 'to bring together our influences and signature dishes'.
Austrian-American Puck, 73, has been awarded three Michelin stars, two for Spago Beverly Hills and one for CUT in London. For almost 30 years he has been honoured with overseeing what's served to Oscars night stars at the ceremony's famous Governors Ball after-party.
Ducasse is the first chef to own three restaurants with three Michelin Stars each, and has a total of 21 stars under his belt. The only chef with more is Joël Robuchon, who has earned 31 stars.
Tickets for an evening with Wolfgang Puck and Alain Ducasse from 6:30pm to 9:30pm on 7 June are available to buy here.