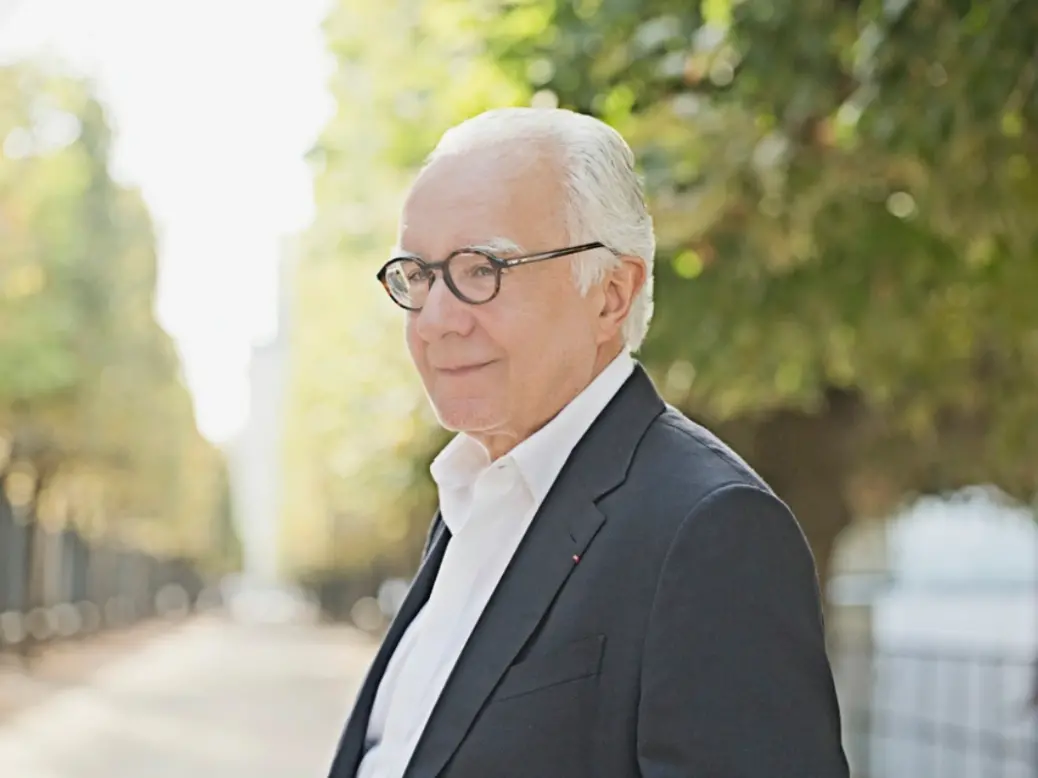 As one of just two chefs to be awarded more than 20 Michelin stars (he has accumulated 21), and the first chef to own three restaurants with three Michelin stars (the guide's highest accolade), Alain Ducasse is one of the world's culinary greats.
Over the years, his influence and star power has spread globally, and he now has a collection of 34 restaurants and 'ateliers' scattered across the world, from Tokyo to New York – a product of Ducasse's relentless energy. 
At 67, Ducasse is as busy today with new projects as he's ever been. In February 2024, he is set to open a new restaurant at the ROMEO hotel in Rome – and release a new book. 
Good Taste tells the story of Ducasse's life through food and cooking, from the 'unspoken' culinary education he gained growing up on a farm in the Landes in France, to the meticulous approach he cultivated while working under chefs including Roger Vergé and Alain Chapel. 
Sitting in his restaurant, Alain Ducasse at The Dorchester, Ducasse tells Spear's about his five decades in restaurants, the other chefs he admires – and the day he almost changed career.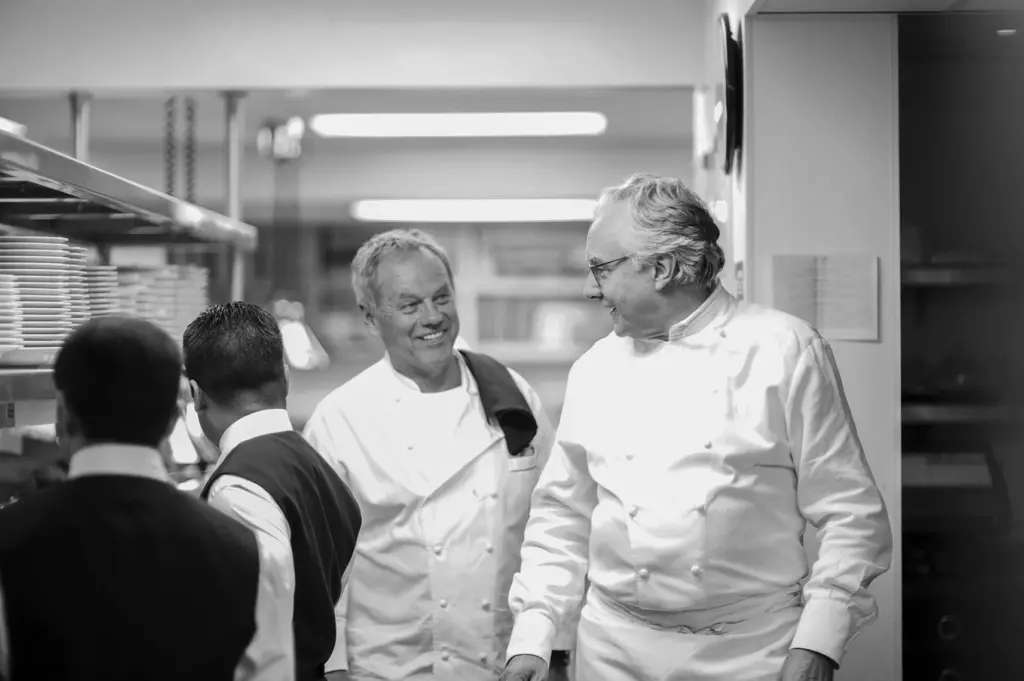 Your diary this autumn seems to be packed. What drives you?
Whatever I don't know yet — tomorrow, I have an important meeting, and I don't know what the issue of the meeting will be. But whatever the ending, whatever the conclusion, I know that I will have learned something. So I'm looking forward to that. 
In 1990, your Monaco restaurant, Louis XV, was awarded three Michelin stars – your first restaurant to achieve that feat. How did that feel?
I was in Tokyo, and the Michelin guide called my office in Monaco. I had an assistant who did not understand how important the phone call could be, because she was Dutch and was not speaking fluent French at the time.
So the Michelin guide called, and said, 'We would like to speak to Mr Ducasse', and she said, 'Oh, OK', and then called me in Tokyo. I understood it was to announce good news, or bad news, or no news at all — maybe some news! I called back, and then they told me. I said, 'thank you very much. Bye bye'.
Which other chefs do you admire? 
I have respect for all the chefs with whom I learned, a profound respect for what they taught me, what they gave me — the 'baggage', or luggage, of being a chef.
Today, I'm looking at Daniel Humm in New York, from Eleven Madison Park, because of his courage and conscience to do a vegan-only menu in his restaurant. I think he's doing the right thing.  
We have done vegetarian fine dining, but not vegan. We have not gone so far as to propose an only vegan menu. So it's this sense of knowing what it takes to develop fine dining with cereals. I admire what Daniel did, and the courage it took him to serve only vegan food, and obtain three Michelin stars.
[See also: Spear's visits The Dorchester's new Vesper Bar]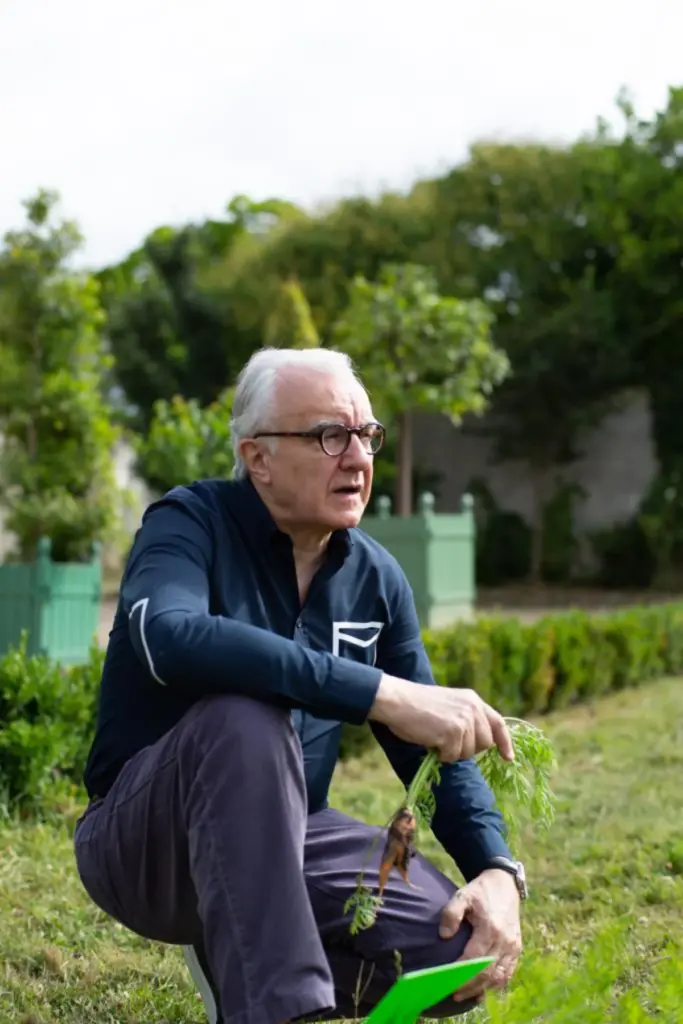 And, vegan and vegetarian cooking also ties into your own interest in sustainability? 
Recently, we held the first sustainable gastronomy summit in Monaco. It was a very down-to-earth, call-to-action type of summit, with fishermen, producers, experts, and chefs [looking at] what is possible in sustainable fishing, and giving tips. And that is why it was very popular — with everyone thinking: 'I can make an action at my level'.
Previously, protein was the centre of the plate, and that used to be everywhere, globally — it was the French model. And we're slightly, step by step, changing that and inverting the proportions. 
Everyone knows now that you can have an impact on the planet. McDonald's and burgers will always be somewhere out there, we all know that. But if we can slightly change things on our level, that will make a difference in the end. 
[See also: The best fine dining experiences in Monaco]
La Gavroche's Michel Roux Jr has announced the restaurant will close in January 2024 — with Roux telling The Times that 'being in the restaurant almost every day has taken its toll'. What do you think of that?
It's not my turn  — because I haven't started working! Now is only the beginning. But I understand the decision, because if I had to do the same thing – day after day – in the same place, with the same guests, after his father, then maybe I would feel the same. So I understand the decision. 
For me, it's completely different, because I don't spend more than one day in the same restaurant. 
His [Roux Jr's] daughter, Emily Roux, is a good chef — she has worked with me.
In your new memoirs, you've written that the moment you 'stop being curious' is the moment you'll stop? 
That's not happened yet. I haven't even sensed it's going to happen.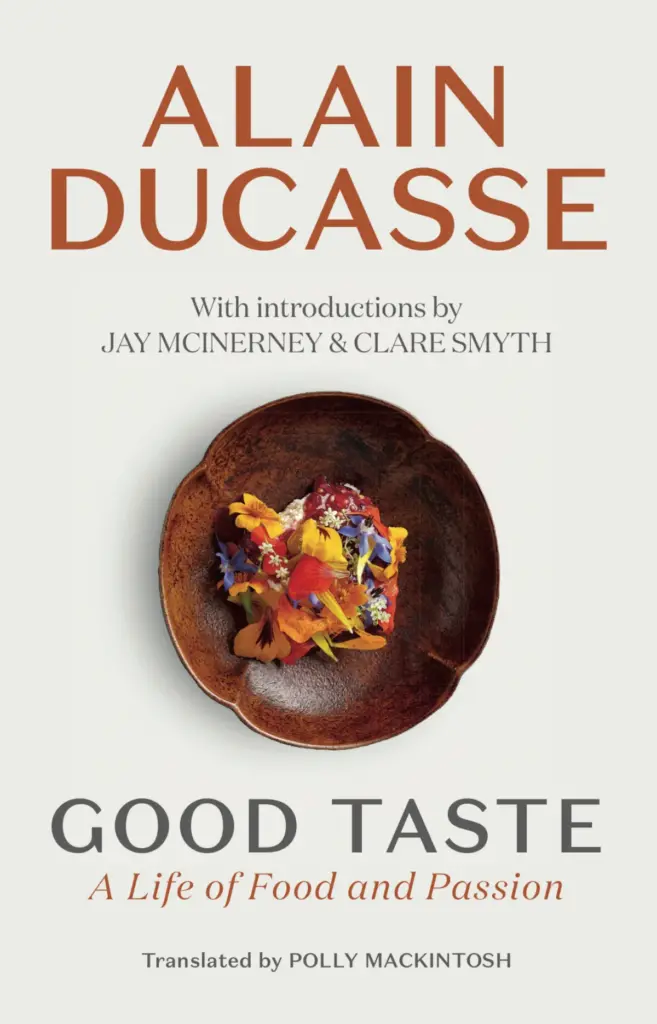 What was the motivation behind writing your memoirs? And why now?
I had 10 months of talks with the publisher, and I said, who is going to read it? Who is going to be interested in it?
I decided I was going to write it for my teams, my colleagues and my collaborators. I have published lots of recipe books, but this book is a little bit different. It's all about knowledge sharing.
You mention in the book that emotions can sometimes ride high in kitchens. Can you think of a time when everything has gone wrong?
One day, I said, 'I quit'. I was working with Alain Chapel at the time, and it was going to be closing for the winter. I was living in a yard, with no heat, and there was only cold water. 
When I started, I learned a lot, but I wasn't paid very well, and I was in a yard. 
So, I said, 'I quit!' One more minute, and I would have changed career. But he did give me a raise. Today, I think just the same thing: if I don't succeed in cooking, I will change my career!
Your culinary school, École Ducasse, moved to a new, larger campus in November 2020. Did the Covid pandemic create any challenges?
The French president, in a series of announcements he made, said that schools should remain open, and we were a school. But we were expecting students from all over the world, so I wrote to the French ambassadors of each country where students were attending from, and asked if they could come to France as an exception, to learn about cuisine and study. 
And, 99 per cent of the students were able to enter the school in the end. If we hadn't done that, then we wouldn't have opened. The magic word is education.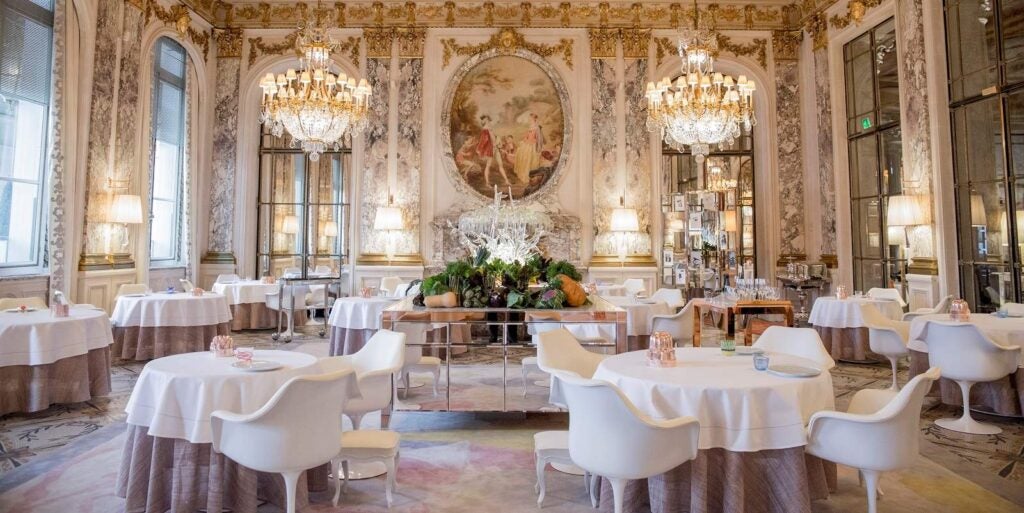 And what do you think any chef-in-training needs to know?
That you can always do better. Ask yourself: 'is this the best lemon tart that I have ever seen? Is this the best lemon tart that I can do? If not, then go back to work.
You're set to open a restaurant in Rome early next year. What's gone into that? 
It's probably one of the toughest cities to choose to put a restaurant! The Romans are very tricky clients, like here in London — they're very specific, very knowledgeable. And there's lots of competition.
When you hear 'a French chef coming to Rome', [they'll be wondering], 'what's he going to teach us? We have the best cuisine!' But we're not going to do French cuisine, because that would make no sense. There are Mediterranean and Italian influences, and it's a contemporary project.
The cuisine has to be in tune with the place… and in the spirit of the hotel, ROMEO. Everything has to work in harmony. 
What is your proudest accomplishment?

The books I have published, and École Ducasse. The books will leave an imprint, which will remain. And the schools are how to transmit knowledge. It's a legacy.
What's the best piece of advice you've ever been given? 
Don't worry, it will happen eventually. You will get there. 
Published by Gallic Books, Alain Ducasse's memoir, 'Good Taste: A Life of Food and Passion', is out now.