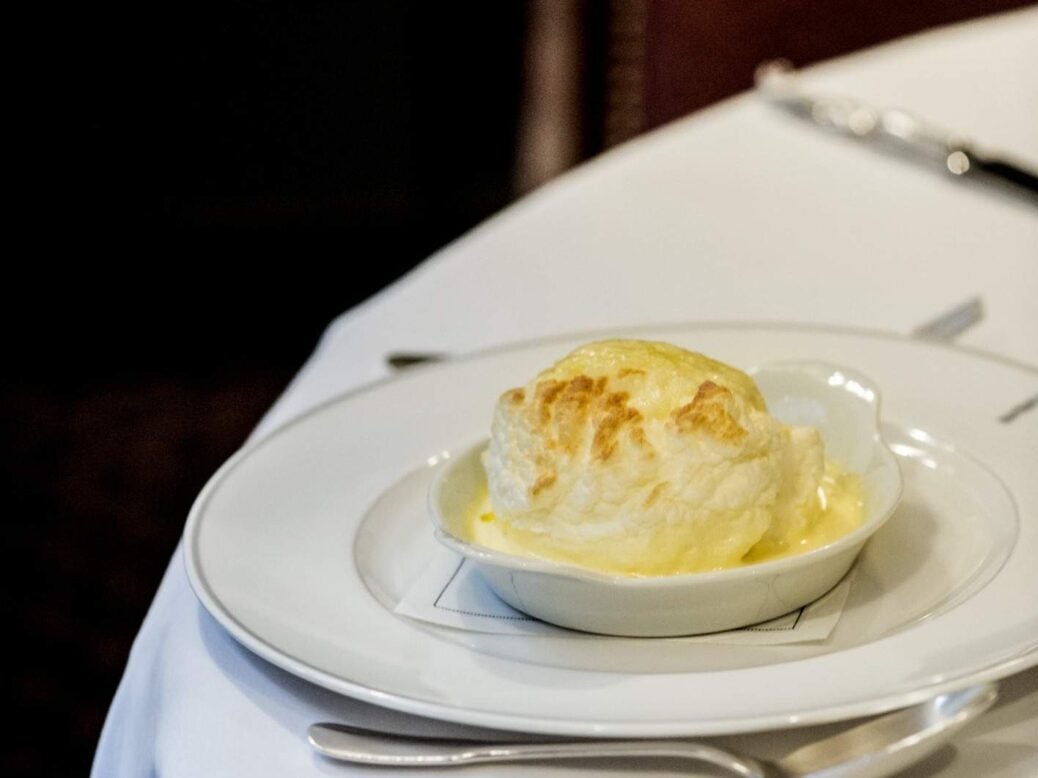 The great French restaurant is every bit as good as you'd expect and more, says a replete Christopher Jackson
 In the Pixar film Ratatouille, there is a restaurant Gusteau's which has attained the sort of excellence that can only be attained in the cinema. True, by the end of the film, its head chef is a gastronomic rat, but I would argue that the film's setting, like all dreamscapes, is realistic: it is to do with the true hope of a perfect meal.
No surprise then that it has a real-life counterpart in the shape of Le Gavroche – although there is a marked dearth of rats conducting the cooking. As I enter, the maître d' indicates that he somehow knows my name – 'Nice to see you, Mr Jackson' – and this happens sufficiently rarely in my life for the flattery to work immediately.
We walk past a sort of holding area of no obvious meaning, and then down into the dining room. There is deliberately no phone reception here; the aim is to make you focus more on the food. And at the risk of a spoiler, at Le Gavroche, you'll want to do that. If all food was as good as here, the mobile phone wouldn't exist, as its inventors would have been sitting around too full to do anything.
Le Gavroche's backstory is well known. It's a tale of success across two generations – first under Albert Roux, and now under Michel Roux Jr. of Masterchef: the Professionals fame. The list of those who have worked in the kitchen here reads like a Who's Who of contemporary cooking: Marco Pierre White, Gordon Ramsay, Marcus Wareing, Bryn Williams, and Monica Galetti.
My companion was already completing a Martini when I arrived, and upon my sitting down, announced his intention to complete another. Seeing in this the thought processes of a wise man, I join him.
It's not always the case that I order correctly in restaurants. Here, I went with the Lobster Mousse with Aquitaine Caviar and Champagne Butter Sauce. In praising this, the suspicion is that I must now invent a new vocabulary – and this from someone who can't invent decent excuses for being late for meetings.
It came in a pool of yellow sauce – a cross between a sun and an omelette. The mousse itself was served as a sort of hut, topped with caviar, and a sublime bit of lobster atop it. The mousse was housed within a green skin, which easily succumbed to the sideways action of the fork. Why was the dish so excellent? It was partly its richness. It was also a quintet of textures: the silken sauce, the granular cold of the caviar, the tender lobster meat, the discreet skin, and finally, all at once that mousse. An utterly valid bottle of Le Haut-Medor de Beychevelle 2014 added a sixth.
Admiration is tiring; it has its boundaries. I am not dispraising any of what followed by saying that the lobster would remain the highlight; I'm merely underlining my inability to sustain the right admiration. Meanwhile, my companion was in his own obscure joy – he had ordered some sort of salmon for his starter, but we were both sufficiently proprietorial not to let each other try one another's plates.
He now opted the grilled fillet of Scottish beef, with wild mushrooms and red wine shallot sauce, and praised it enormously. My lamb looked positively regal – pink and purple – and robed in gravy, with a population of potato underneath. The lamb itself was tender, compliant before the movement of the knife.
By this point, Roux Jr. himself had stopped by our table and listened for some patient minutes to our incoherent, and possibly shouted, praise (we had also had a few glasses of Kit's Coty Chardonnay 2015 by this point). He was gracious – his body language that of someone used to receiving praise, and perhaps not needing any more of it. He even posed dutifully for selfies which were immediately uploaded to our respective Facebook and Instagram accounts.
The great skill here is to live up to expectations – and then surpass them. Only the very great can do what the Roux dynasty has done – create an excellence which is always itself but never stales. Oh yes, and not a rat in sight.
Christopher Jackson is deputy editor of Spear's