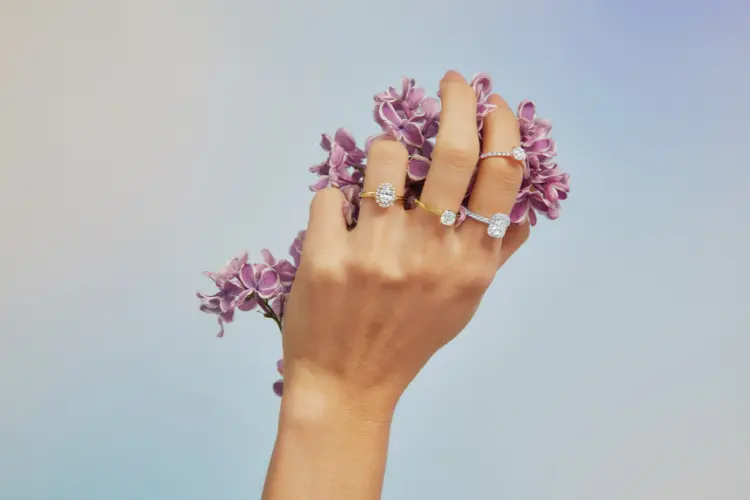 'Diamonds are a girl's best friend,' the saying goes. But they're also (like some friendships) toxic; causing environmental damage.
A report by the International Gem Society revealed that 'on average, 160kg of greenhouse gases is released per polished carat of mined diamond'. This is equivalent to the average energy use of 91 homes in the United States over the course of one year. 
This is largely attributed to the deep and intensive excavations involved in the diamond mining process. Aside from releasing an excess amount of carbon emissions, critics also point to the vulnerable ecosystems within these environments that are threatened when excavations occur. 
[See also: The new rules of diamonds are in (and less is more)]
Are there sustainable alternatives to a traditional diamond?
Looking to correct the wrongs that have become commonplace in the industry, British green energy industrialist, Dale Vince OBE, brings to market a sustainable alternative of 'guilt-free gems'. 
His company, Skydiamond, was born from the idea that current mining practices are unnecessarily contributing towards a planet that is 'unfriendly and unsustainable' and consequently fails to serve a new ethically-minded generation of consumers.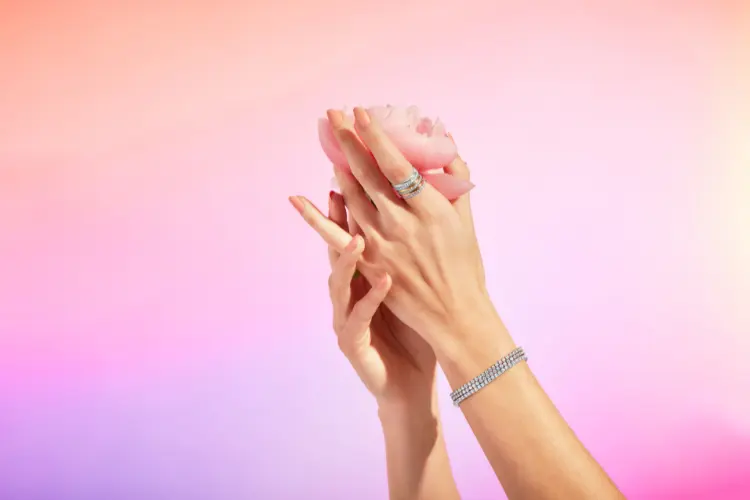 'There's an ethically conscious movement happening and diamonds are a part of it,' the firm says. 'People are increasingly gravitating towards eco-friendly and socially moral products and brands.' 
How are Skydiamonds made?
Placing sustainability at the core of its mission statement, Skydiamonds are made through a process known as carbon capture where excess carbon dioxide is extracted from the air. At the firm's Cotswolds-based factory — which is powered entirely by solar and wind energy — the captured carbon dioxide is purified and combined with hydrogen harvested from collected rainwater. The carbon dioxide and hydrogen are then converted into methane which is pumped into a chamber alongside a 'diamond seed'; a carbon-rich fragment as thin as a human hair. 
The chamber is heated at temperatures between 900-1200°C, forcing the methane to adhere to the seed and pressurising it to grow into a fully-fledged diamond, a process which can take up to two weeks.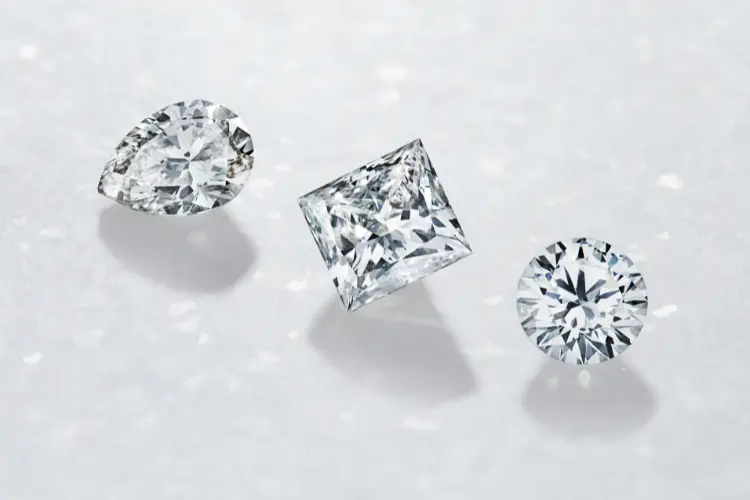 Described by the firm as a 'carbon-negative' alternative to traditional diamond mining, this process results in a diamond where one-carat has a 'footprint of minus 1g of carbon dioxide'.
How do Skydiamonds differ from lab-grown diamonds?
The unsustainability and environmental degradation associated with traditional diamonds is not a novel topic of discussion in the industry. The production of lab-grown diamonds (diamonds that have not been mined) first began in the 1950s. 
Skydiamond differentiates itself from lab-grown diamonds by using carbon capture in its manufacturing process which it claims is a 'world first for its kind'. As carbon capture involves removing excess carbon dioxide from the atmosphere, the firm says that 'the air we put back is cleaner than the air we take out'. 
Its USP is therefore not that the environmental damage is reduced but that the environment is left in an improved state. 
[See also: Are diamonds still forever? The changing world of engagement rings]
Skydiamond's new partnership with the Shangri-La
The jewellery brand's mission is resonating with other like-minded businesses. The firm recently announced its partnership with Shangri-La, the luxury hotel group renowned for placing community and social impact at the heart of its business. The hotel group's London outpost at The Shard is one of the UK's most popular sites for a proposal.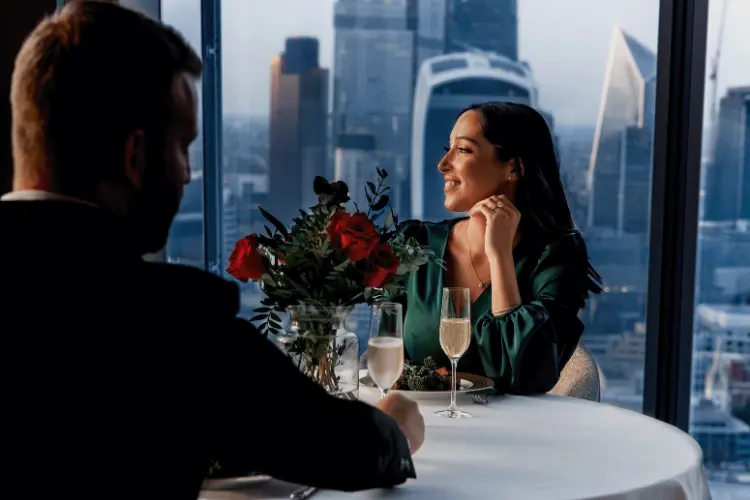 Now under the partnership between Skydiamond and Shangri-La The Shard, guests can opt for proposing with a sustainable diamond at a discounted rate. With the help of Skydiamond's concierge team, guests are additionally provided access to an exclusive diamond showcase. The full experience also includes a one-night stay at The Shard, a dedicated Shangri-La butler who assists with setting up for the proposal and a three-course dinner. 
Kurt Macher, general manager at Shangri-La The Shard, says that the partnership between the two companies is organic and reflects the symmetry in the ethos they each hold. 'We're thrilled to be partnering with such an incredible sustainably minded diamond company whose values align closely with our own,' he says. 
[See also: Hotel Review: Shangri-La Al Husn, Oman]
Is a more sustainable future in sight?
As the sustainability of brands and businesses increasingly comes under public scrutiny, Skydiamond hopes to lead the charge in 'inspiring others to come up with inventive ways of addressing the climate crisis'.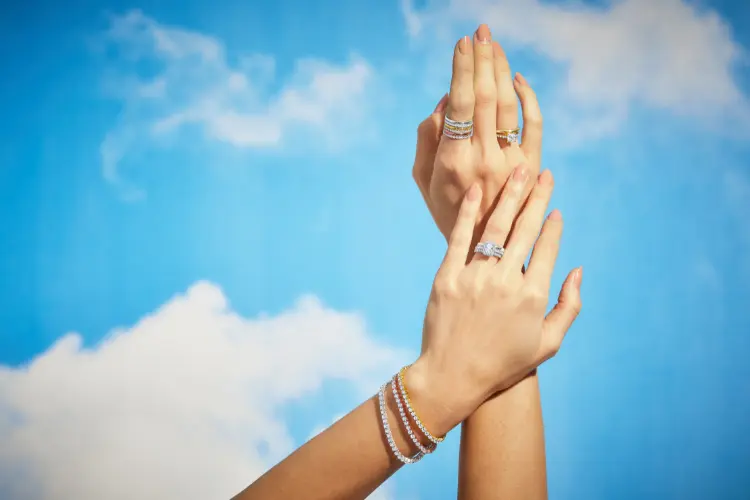 'We all need to find another way to live, with cleaner air and clearer skies for everyone,' the firm says. 'The climate crisis demands that we all get creative and look for ways to live more sustainably and in harmony with the planet.'
How easy will it be to change the tide and encourage more sustainable manufacturing processes across industries? Only time will tell but Skydiamond proves that the best ideas can, quite literally, be plucked out of thin air.