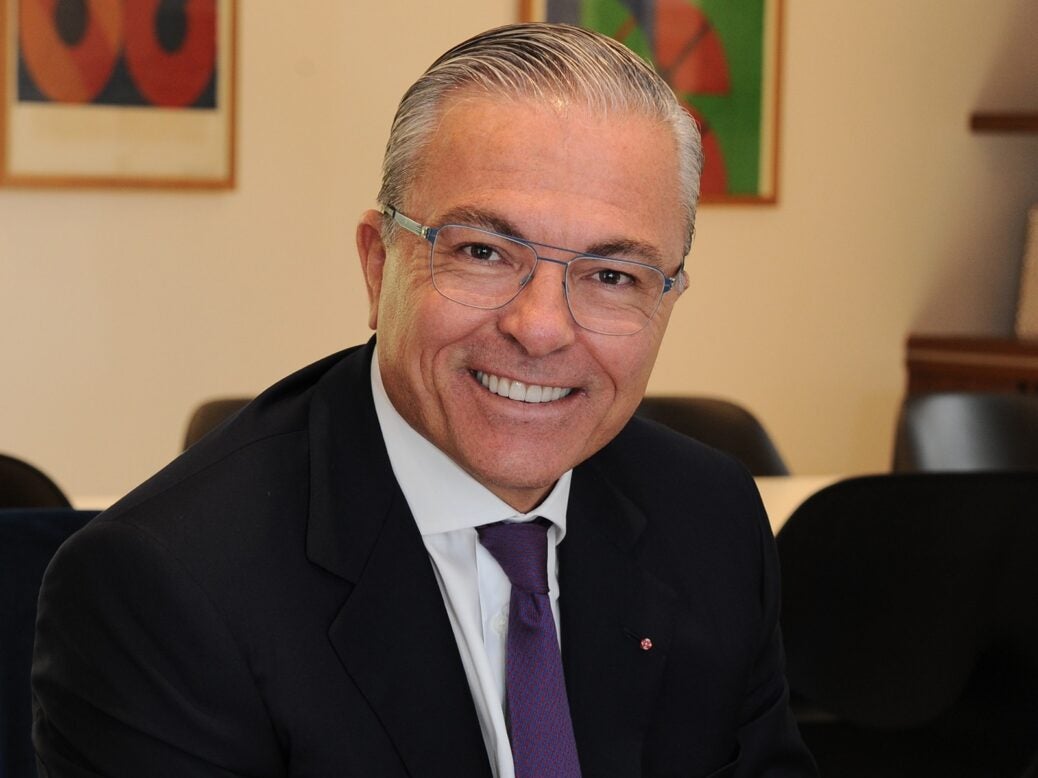 Francesco Grosoli, CEO of CMB Monaco, on what's most important to the bank's UHNW clients right now 
Based in Monaco since 1976 and part of the Italian Mediobanca Group, CMB Monaco is a leading international private bank that 'helps HNWs and their families manage, preserve and strengthen their wealth.'
Its CEO Francesco Grosoli, who has more than three decades' experience in finance, tells Spear's what he sees ahead for the private banking industry and his clients.
Firstly, congratulations for being nominated for the Spear's 2022 Awards. What does it mean to have been nominated?
It is a recognition of the strategy we have put in place over the last three years for the bank along with the Management Committee and, most importantly, thanks to the hard work of our teams.
CMB Monaco has embarked on an exciting journey to reinvent itself, whilst remaining true to its strong Monegasque roots, and this is just the beginning of our journey.
What do you think distinguishes the approach you take to your work?
Passion! I am truly passionate about what I do and I look forward to going to work every single day. Strong financial knowledge is of course essential, but it goes beyond these competencies, which others have too. So I would say what makes the difference is that I deeply care and our teams care too.
It is also about having an overall view of the strategy and where we want to be heading to. This applies to my work but also to my colleagues: I want them to be able to understand how their work contributes to the complex puzzle that is the whole bank and to be truly passionate about contributing to this collective success.
I always insist 'don't think of your work in silos, but also look at external factors and at how the work of your colleagues can impact on the desired end result.'
What makes you most proud of your career and your firm?
Not losing sight of what matters the most: the clients.
From the start, it was the human aspect and the relationship with the client that made me want to work in this sector. Despite the increased presence of digital technology and remote communication tools, the core skill of listening to and understanding the needs and expectations of the client remains unchanged.
The fact that I have never forgotten that, and that I have been able to share this state of mind with my teams at CMB Monaco, certainly makes me most proud.
What forces and trends do you think are shaping your industry right now, and how do you think your industry will change in the future?
We observe a professionalisation and increased sophistication in clients' demands. There is a growing willingness to look for personalised services: clients want to be offered services and advice that are truly bespoke and tailored to their personal situation.
UHNWIs especially like to ask for more than one opinion to help them take important financial decisions – that's why the main point of contact is the banker but we also give access to a multitude of experts in investment advice, funds, financing, life insurance, private markets, depending on our clients' specific needs.
Digitalisation and the emergence of the industrial revolution 4.0 (which includes themes as broad as blockchain, the internet of things, the energy transition…) are of course on everyone's lips.
This was actually the theme of our year-end investor event, as it is important to understand how the technological revolution will fundamentally alter the way we live, work, and communicate – as well as reshape the future of investments.
What are your clients thinking about at the moment?
There are many questions about how to best navigate an external environment of uncertainty (inflation, Covid, war…) and its potential impact on their investments.
Confidentiality and data security also remain high on the list of concerns. It is an absolute must to be able to offer the highest level of cybersecurity and confidentiality, and this need has only been reinforced by Covid-19 and the increasing use of digitalised means of communication.
On a completely different note, I also think many people are increasingly considering how to take action towards achieving the world's collective climate goals, and the recent COP 27 brought further attention to this.
As a consequence of this awareness, there is a growing demand for responsible products. For many years we have been developing an offer of ESG products and funds, which are attracting growing interest from UHNW clients and we have more in the pipeline. These products have actually performed extremely well and show that impact investing does not mean renouncing to performance.
What's the best piece of advice you've been given?
Do not panic when there is a crisis or an unexpected event. In my three decades-long career I have seen many crises and experts claiming that this was the end of the financial system! And yet, we are still here and we have even managed to achieve excellent results in a recent context of uncertainty. So the best advice in the current inflationary context is simple: stay invested!
What would you personally hope to achieve in the future – for yourself or your firm?
I hope to continue to change the perception of Monaco and contribute to further establish it as a key banking centre in Europe, on a par with the big financial centres.
We can be proud of the efforts made, both in terms of transparency and of the plurality of financial institutions present on such a small territory. CMB Monaco is a leading Monegasque private bank and intends to contribute to the influence of the Monegasque banking centre beyond our borders.
CMB Monaco employees reveal what it's like to work for the bank:
More from Spear's:
Saxo Bank predictions warn of a wild 2023
The collectable cars to invest in for 2023
The influential legacy of banking great Sir Evelyn de Rothschild