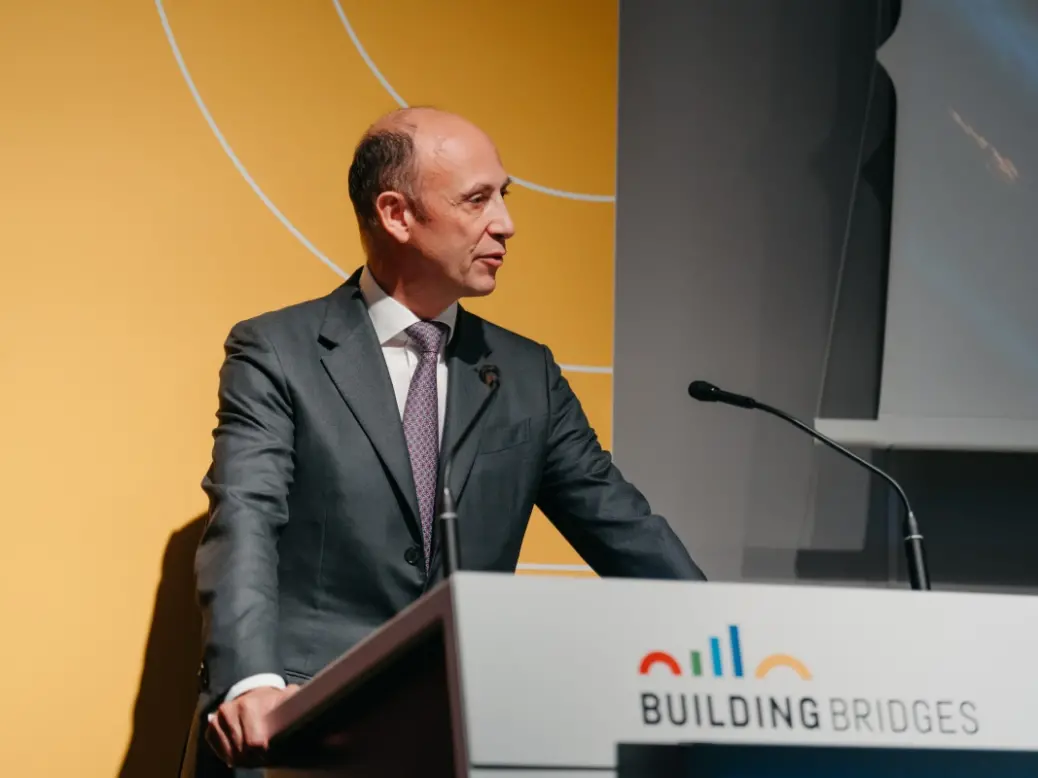 Could rewiring the world's energy system be the biggest opportunity in the history of capitalism? That's the provocative question investors from around the world were asked to consider by leading figures at Swiss investment and wealth manager Lombard Odier at a summit in Geneva last week.
Between now and 2030, a 'massive' capital expenditure of almost $25 trillion will be ploughed into what's being called 'electrification' — a term encapsulating changes to the global energy system and investing in green technologies — which 'will lead to big profits' for investors, according to Jean-Pascal Porcherot, Managing Partner and head of the bank's asset management business.
'By 2050, 70 per cent of the economy will be electrified. This is disrupting [supply] chains, shifting profit pools, and giving rise to innovative business models,' Porcherot told the audience at a panel event as part of the Building Bridges summit, which was held at Geneva's International Conference Centre and was dedicated to discussions around the future of sustainable finance.
'It's important to remember that this is not just wishful thinking,' noted Michael Urban, Lombard Odier's chief sustainability strategist. In 2022, capital expenditure in 'clean tech' stood at around $1 trillion, outpacing capital expenditure put towards the maintenance of oil and gas infrastructure, which was around $800 billion. 'Corporates are seeing future sources of new revenues, future sources of new profit,' he said.
Public policy support for electrification is also unprecedented, Urban said, citing the European Green New Deal and 'hundreds of billions' in yearly support by China's government. 
[See also: Why traditional ESG might not be enough anymore for investors]
Porcherot and Urban were joined by industry representatives and energy policymakers, including Kristen Panerali, head of clean power and electrification at the World Economic Forum. The wider Building Bridges event, meanwhile, convened a host of finance CEOs and global policy officials, including UBS's Sergio Ermotti and Ngozi Okonjo-Iweala of the World Trade Organisation.
Despite enthusiasm, issues remain. Panellists discussed whether an increase in production of green technologies – such as batteries and solar panels – could create pressure on supplies of materials including copper and lithium.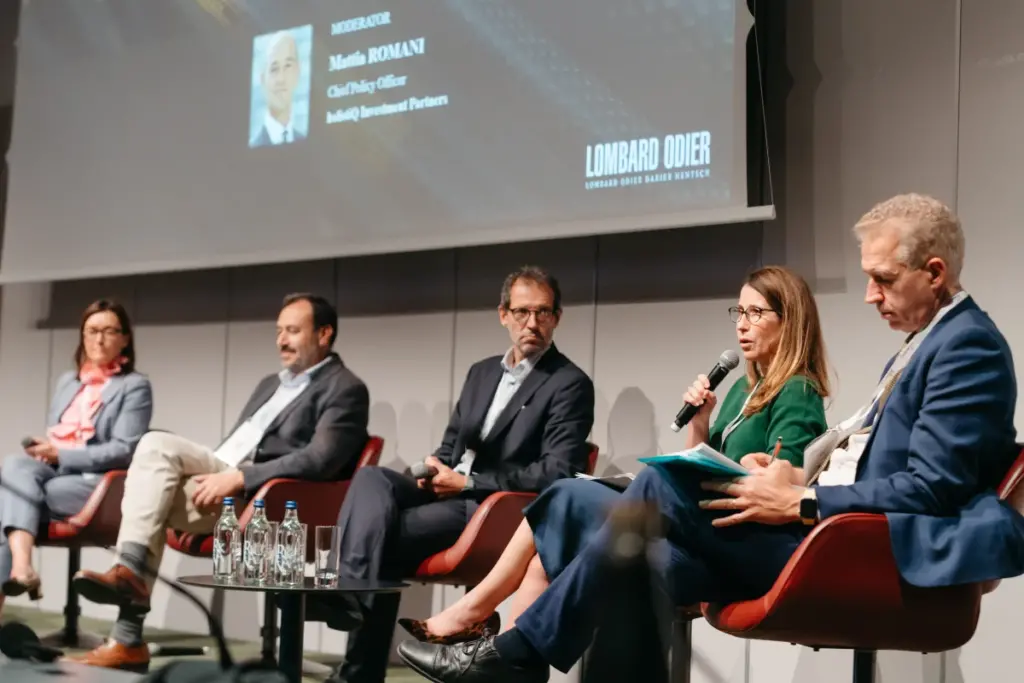 Successful examples were highlighted by speakers including Camilla Nilsson, CEO of Norway's Kyoto Group, who said the firm had created thermal batteries which could replace fossil fuel intensive gas boilers in industry – a 'proven and scalable' technology which she said was powered by renewables. 
Kingsmill Bond, a senior principal at the Rocky Mountain Institute, a nonprofit dedicated to energy research, encouraged optimism, saying: 'Many people have analysed whether or not we have enough minerals to drive the energy transition. As with anything, if you move from relatively small amounts with exponential growth you're going to have teething problems… but the answer to that is not to say you can't do [it] – the answer is to figure out solutions.' These included, he said, increasing 'circularity' in the way production metals are used. 
Porcherot added that a 'system change' would be necessary for the world to reap the full benefits of electrification. 'If you produce clean electricity, but you don't know how to store that electricity… it's useless. You really need to think transversally,' he told Spear's.
[See also: Nicolas Mirabaud on how the venerable Swiss family firm is adapting to the 21st century]
Traditional financial analysts lack 'critical view' around green technologies
Porcherot introduced the firm's new sustainable investment service, which draws on research from a team of over 100 analysts. The 'HollistiQ' offering, Porcherot said, had pulled together one of the biggest dedicated teams on sustainability in the investment management space. 
'We had to rethink how to build our research team,' Porcherot told Spear's. 'When you have classically trained financial analysts, do you think that they can have a critical view on what a company is going to do over the next 10 years, in terms of changing its operating model, applying these [green] technologies?' 
He said investment management firms would need analysts with a broader economic and environmental view, instead of those specialised in separate market verticals — such as autos or utilities. 
In 2020, Lombard Odier entered into a multi-year partnership with the University of Oxford, focusing on increasing research and teaching around sustainable finance. 'We had to get closer to the academic world,' Porcherot added.
[See also: How impact investing is set to rise among ethically-driven ultra-rich]
Private assets becoming 'core component' for investors – including UHNWs
Porcherot also spoke to Spear's about how his firm was pursuing a strategy to increase its private markets offering, with the firm more than doubling its team dedicated to private debt, equity stakes and VC investments, to more than 50.
'We would expect the allocation to private assets to grow substantially over the next decade,' he said. 'It used to be a niche — it is becoming mainstream in client portfolios.'
Equity markets, he said, were a key focus. 'You find fewer and fewer publicly-traded companies. You find more and more companies under the ownership of a private asset manager. In the US, 60 per cent of revenues that are generated come from the private asset world.'
Private asset managers had initially raised significant funds from institutional clients, Porcherot said. 'I think they expect to raise, in the future, more and more money from private banks, [and] ultra-high-net-worths. 
'A lot of people are talking about how [they can] make an investment that was reserved for a sophisticated institutional client available to a larger group of the population,' he added. 'I would expect the penetration of private assets within the portfolios of private clients to increase substantially.'