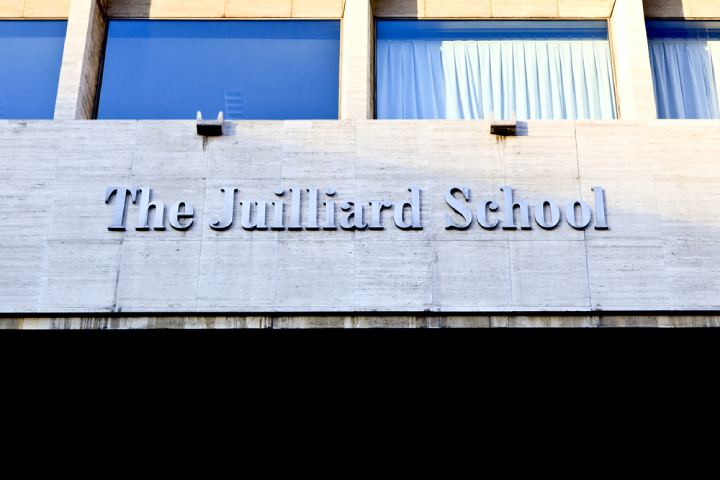 As the world of cinema, theatre and television expands, it is more important to nurture one's talent in the best drama schools in the world.
Acting is one of the most sought-after careers in the world and a lot of today's greatest actors and artistic personalities have a drama school education under their belts. This is because talent needs to be nurtured and worked on in order for it to blossom, and institutions like the ones in this article are a very valid way to do so. 
All around the world, drama schools have left an impression on the world of cinema or theatre.
While drama schools are usually a very competitive environment, they also leave whoever graduates from them with an advantage, especially if they attend the best ones around.
The Juilliard School, New York
Founded in 1905 as the Institute of Musical Art, the name Juilliard is synonymous with excellence in the fields of drama, music and dance.
The New York City school's impressive legacy, prime location and solid gold reputation mean its students are ideally primed upon graduation for successful careers both on stage and on screen.
Each year, the world-famous performing arts conservatory in the Big Apple presents almost 800 drama, music and dance events, giving talent spotters plenty of chances to witness its students' considerable abilities.
Among the most notable alumni, the likes of Robin Williams, Jessica Chastain and Laura Linney stand out. 
Royal Academy of Dramatic Art, London
One of the most prestigious drama schools in the world, London's RADA offers unparalleled formal theatre training – with student places notoriously competitive owing to its strong industry links.
First established in 1904, the school is famed worldwide for its rigorous approach to stagecraft, with a wealth of casting directors and agents attending its end-of-year student productions to find 'the next big thing'.
Actors and personalities like Sir Kenneth Branagh and Sir Anthony Hopkins studied at the Royal Academy of Dramatic Art in London, while the late Alan Rickman also covered the role of Vice-Chairman. 
London Academy of Music and Dramatic Arts, London
The UK's oldest drama school, LAMDA is perhaps best known for the speech and drama examinations it has been offering the public as far back as the 1880s.
However, the school itself remains an extremely high-profile breeding ground for some of Britain's most successful stage and screen actors, on par with RADA in terms of reputation.
In addition, the London school also offers vocational training to would-be stage managers and theatre technicians, with an impressive 98 per cent employment rate for these students weeks after graduating.
Some of the most notable alumni are Jim Broadbent, Sarah Mortimer, John Lithgow and Donald Sunderland. 
The Actors Studio at Pace University, New York
Overseen by New York's legendary Actors Studio, students at this unique institution at Pace learn acting via the famous Stanislavski method.
With an opportunity to follow in the footsteps of the likes of Al Pacino, Ellen Burstyn and Sean Penn, graduates can also apply to be members of the studio itself, skipping the usual first audition due to their credentials.
During their time at Pace, students can also attend weekly sessions at the Actors Studio – with actors, directors and playwrights working in a uniquely collaborative environment throughout this three-year MFA programme.
Bradley Cooper is a former student, alongside Christ Stack. 
Yale University School of Drama, New Haven, Connecticut
Meryl Streep is among the illustrious names that have passed through Yale's drama department and if that isn't enough to convince you of its virtues, then nothing else will.
Founded in 1924, the Yale School of Drama offers training in every aspect of theatre – from acting and directing to stage and lighting design, playwriting and dramatic criticism.
YSD has its origins in the Yale Dramatic Association and works in tandem with Yale Repertory Theatre in a relationship the school describes as being akin to that of a "medical school and teaching hospital".
The most known names among Yale Drama School's alumni are Sigourney Weaver and Lupita Nyong'o, famous for winning the 2014 Golden Globe for 12 Years A Slave. 
National Institute of Dramatic Art, Sydney, Australia
Australia's famous performing arts school opened back in 1959 with just two staff but is now considered a key component of the country's media industry.
Countless graduates have successfully entered the worlds of theatre, cinema and television as performers, technicians, production crew and behind-the-scenes creatives.
Competition for places in its prestigious acting programme however is extremely fierce. The admission rate falls at around 12% each year, with over 1,500 applicants from all around Australia and only approximately 185 places across the six art undergraduate degrees. 
Cate Blanchett studied at the National Institute of Dramatic Art, as well as Mel Gibson and Baz Luhrmann. 
Tisch School of the Arts at NYU, New York
NYU's progressive School of the Arts combines formal conservatory drama training with all the benefits and resources of a top research university.
This distinctive combination – mixed with Tisch's ideal New York location – makes it a hotbed for creative expression and acting talent.
That's not forgetting the Tisch School of the Arts Asia, which opened its doors in Singapore in 2007 and allows filmmaking students a chance to study abroad alongside their Asian-based counterparts at a world-class facility.
Lady Gaga herself is one of the alumni of this school, alongside actor and producer Arjun Gupta. 
More from Spear's:
The most expensive private schools in Europe
The best private schools in the UK by results