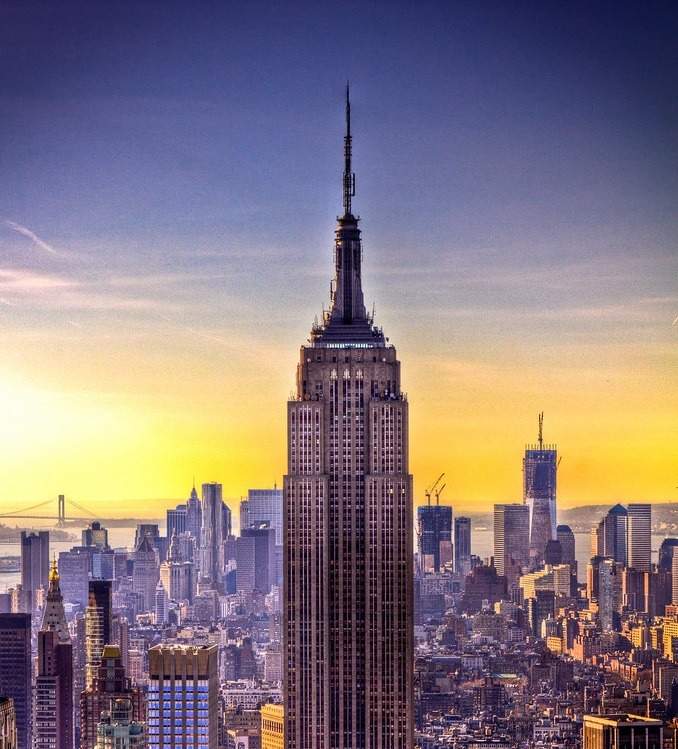 Withers' Amber Melville-Brown surveys the legal eagles of New York who are quietly 'toughing it out' for their clients during governor Andrew Cuomo's lockdown
New York attorneys are not an essential service. New York state governor Andrew Cuomo – himself a lawyer – issued his 'New York on PAUSE' executive order on 20 March, directing the closure of all non-essential in-office personnel functions. On his list of essential services: unhappily, funeral homes; happily, liquor stores; inexplicably (at least to the state's 177,000 licensed and active attorneys) not attorneys.
But lawyers are essential. They implement and uphold the rule of law. Lawyers serve their clients from the eggs to the apples of life; from pre-nups to divorce; tax planning to property planning; business deals to business bust ups. Life and law go on, virus notwithstanding. So while all New Yorkers have continued to fight 'New York tough', as governor Cuomo puts it, New York's lawyers are toughing it out for their clients, virus notwithstanding.
A shift to a virtual court system has made it possible for participants in essential and emergency proceedings to appear remotely via Skype, 'dramatically reducing the number of people in the courthouses to protect public health and safety' as chief judge Janet DiFiore has explained. But while new court cases are still not being filed, New York attorneys are not sitting idly by tending to their window boxes rather than tending to their clients.
Theatres are 'dark' and the show cannot go on. But, perhaps especially at this time, estate and tax planning does and should go on. Amid the virus, people's 'focus has been sharpened' notes David Stein, partner at Withersworldwide. 'For most people, doing their estate planning is a little like going to the dentist' – not exactly pleasant and only done when we have to. But Stein has seen 'an uptick' in enquiries. 'The headlines have grabbed people's attention and it is now with a sense of urgency that clients are understanding the importance of having a good plan in place.'
Equally, business founders may be facing a significant economic downturn, but they are still robustly facing down the future, using the downtime – or 'lockdown' time – 'best to position themselves when the doors of the United States open up again, and to ensure that they are operating "best practice" during the pandemic', explains Stein's corporate partner Ridge Barker.
Arbitration is also afoot. Or should that be 'apaw'? New Yorkers, well-known for their love of dogs, reportedly stripped the City's kennels almost bare of animals to foster during the crisis. But love can turn to litigation. Or perhaps arbitration or mediation. Debra Vey Voda-Hamilton acts where relationships have broken down – divorcing couples, co-breeders, neighbours. She has been remotely handling animal-related disputes for clients for years – 'my clients usually live in different states, or don't want to see each other', she pragmatically explains. 'Prior to the pandemic, the courts were considering pre-emptive Alternative Dispute Resolution as a first step before any litigation. With the pandemic shutting the courts down, ADR becomes the natural first step.'
Whatever their day job, it seems that attorneys for the great and the good are indulging in a little legal, legal moonlighting. Swap real estate purchases for housing law assistance; replace cultural asset advice for employment representation; exchange counsel to businesses for pro bono guidance to struggling small operations. Reminiscing on the dark days of 9/11, Bret Parker, executive director of the New York City Bar Association explains 'As they lined up around the block outside our landmark building in 2001, hundreds of lawyers are starting to line up virtually to help with the "legal first response" to the coronavirus.'
Governor Cuomo has told us that the legal industry will not be the first in line to reopen as the state starts to exit its virus inflicted hibernation. But the Big Apple's attorneys will be the first in line to seek justice for their clients, and to provide the eggs to apples of advice, post coronavirus.
Amber Melville-Brown is global head of Media and Reputation at Withers
Photo credit: Yoann JEZEQUEL @Flickr
Read more
A trust lawyer's tips for video conferencing
Listen: Divorce in the time of Coronavirus
Law firm's new 'separation model' launched alongside Mariella Frostrup podcast