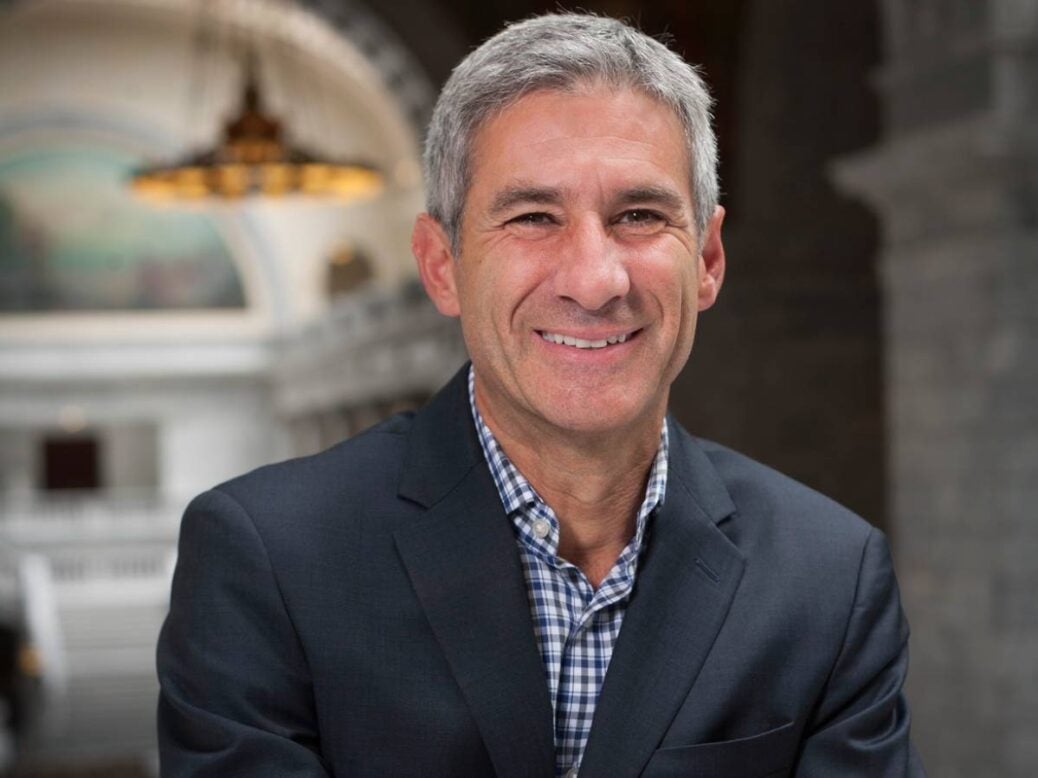 Burton Kanter was a prolific tax lawyer and venture capitalist, who spent decades providing tax advice to the world's super-rich, including the billionaire Pritzker family of the Hyatt hotel chain. 
A prominent art-lover and philanthropist – he was a donor to Chicago's Museum of Contemporary Art – Kanter also had his own hugely complex financial affairs – and had gained notoriety for fending off disputes against the Inland Revenue Service and US Supreme Court over the contested payment of tens of millions of dollars in taxes. 
Then, in 2000, aged 70, Kanter became seriously ill, and the issues faced by the 'world-renowned' lawyer presented a difficult dilemma for his three adult children, each with their own successful careers. They would have to think about their father's succession planning for the first time – and sift through his own painstakingly complex financial affairs.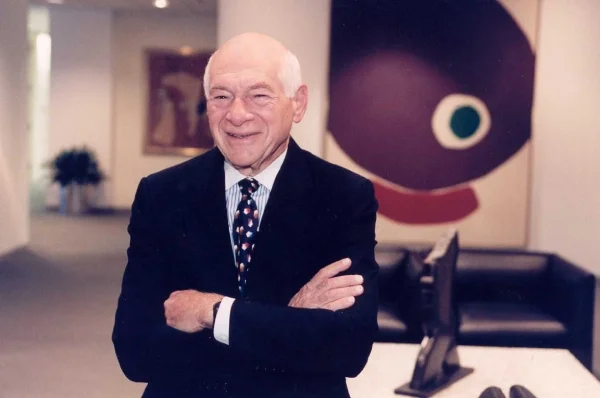 The task was taken on by his son Joshua, also a successful lawyer – but outside of the specialisms of his father. The project would become its own full-time job.  'I was very close to my dad, and we're a very close family…  I knew this was the right thing to do,' Kanter says. 'When he passed away, it was really shocking to me, how much I still didn't know – and piecing things together.'
[Read More: Inside R360, the club offering centimillionaires advice on multigenerational wealth]
'I don't know if there's a million dollars of gold sitting somewhere'
While the second-generation Kanter had some time to consult his father on the affairs before his death in 2001, the sheer complexity would leave him stumped for years. The loose pieces of information he had to make sense of included a dumbfounding enterprise structure – which was 'so complicated' that Kanter says he 'spent a fortune on lawyers trying to understand why it would exist this way' – as well as a 10,000-page estate tax return. 
'I once pulled together stacked reams of paper to see… [that's] a pretty big stack,' Kanter laughs in disbelief. Meanwhile, other confusing strands of information, without context or any qualifying information, presented their own challenges. 'We found things like a safe deposit box receipt that had no bank name and no date. To this day, I don't know if there's a million dollars of gold sitting somewhere.'
Kanter finally completed the litigation around his father's estate in 2012; at the beginning of the process, he was 'surprised', he says, at how many lawyers he would have to hire for the 'massive' task – including estate counsel, trial counsel, appellate counsel, collections counsel 'to keep the IRS at bay', and innocent spouse counsel to offer legal protection to his mother.
Pulling everything together and reviewing all this information, Kanter set out to give his siblings and cousins clarity around the affairs. He created a 'family owners' manual' linking together and explaining everything he knew about the estate – and he says it's only really now after two decades that he has something fully resembling a functioning family office. 
[Read More: The best family office services providers for HNWs]
Helping other families with succession planning 
The arduous process, along with the gaps of information which still elude him, inspired Joshua to 'dive into' the family office world – going to conferences the world over and learning 'as much as I could' to assist other families getting their affairs into order. 
Through this, Kanter says he has developed a love of helping other families. 'Even as a lawyer, you know, I loved helping my clients reaching a decision and understanding the options in front of them… How do I empower them to make their own decision?'
Kanter has spent the last decade putting together roadmaps like the one he created for his own family to help others, he says, avoid the confusion, extensive legal bills, and years of planning he went through.
'In this multigenerational wealth world, we all talk about family engagement and education empowerment, but there are no tools to do that, so I would help other families do these owner manuals,' he says.  'My sister is an artist, I don't expect her to have the same ability to pick up documents and read them the way I do as a lawyer, right? It's just not fair… So how do I give her information in a way that she can consume it, simply at a different legal and financial educational level?'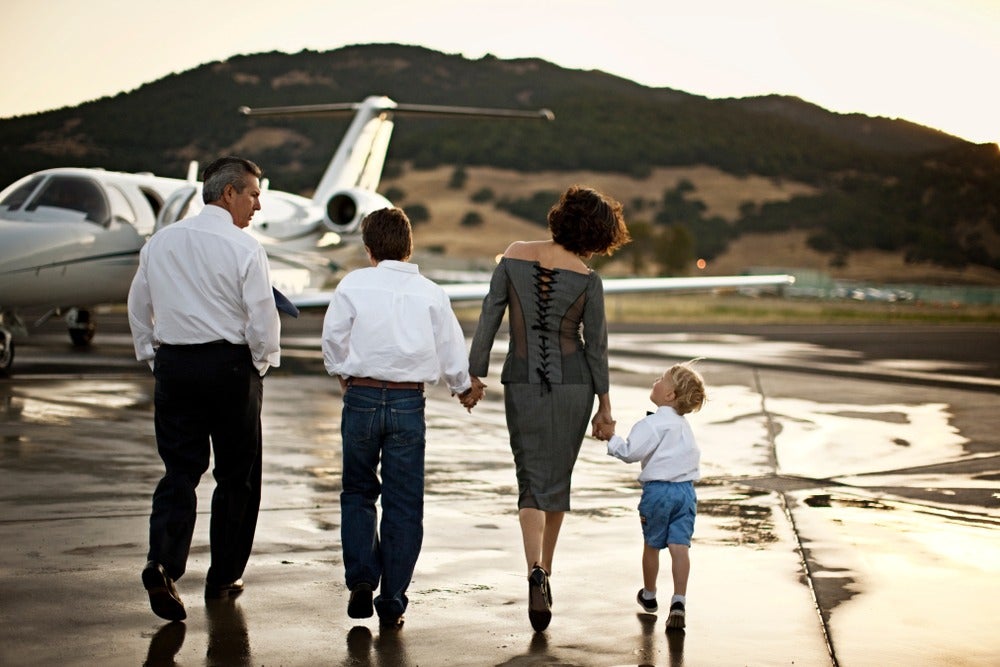 Around two years ago, someone made an off-hand remark to Kanter that he should digitise these manuals, which would allow him to help a greater range of families, and make the process simpler. 
He then set to work building a tech platform at the beginning of 2021, before beginning to onboard other families in the middle of 2022. 
The result is Leafplanner – the name brings together the 'le' from 'legacy' and 'af' from 'affect'.
Much like his physical owner manuals, the platform creates a web of information and contacts for a family called a 'Leafplan', which documents a family business's enterprise structure. It helps them with 'connecting the minute details' and seeing how every trust, bank account, asset and adviser relates to one another, according to the tech service.
The platform also provides family members with advice around the discovery of information from the first generation, as well as 'checklists' as they go along.
[Read More: The best tax lawyers for HNW individuals]
Creating Leafplanner – a tech platform to give succession planning advice to HNWs
Kanter says that he treated his family as the 'first client', converting all of the old 'owners manual' data he had put together for the Kanter clan onto the digital platform. The platform has been designed, he says, to be used by multiple family members at the same time, allowing different information to be shared with different contacts. 
He has even 'made it part of [his] daily workflow' – and recently used it to store information about a new car purchase by his wife. Other clients have used it to provide them with explanations and instructions around 'complex second-to-die insurance programs' and to record the decisions reached at family governance meetings.
The system, Kanter says, can also be used to assist external advisers to a family, who can be given access to their clients' information, providing an easy reference point to explain to them arcane issues around succession planning. 
And, these external advisers can use it to quickly bring themselves up to speed with a particular family's financial information – in effect helping the 'succession' of business advisers around a family.
'I'm not sure that most highly-functioning family offices are really even prepared for the succession of personnel in the family office,' Kanter says. 'And most even-moderately-functioning family offices are not because they're really an investment office, or they're really a legal office. They don't have the staff, they don't have the time, and they don't have the bandwidth or the knowledge to put all of these different pieces together.'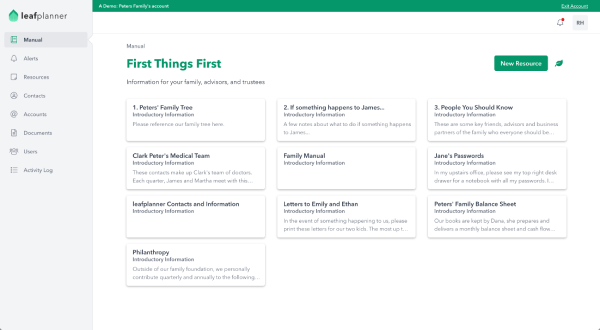 Right now with the platform, Kanter says he is already working with around 70 families, whose net-worths range 'from $10 million to over $1 billion.'
In the future, Kanter says he is going to continue his work with families around their succession and governance policies, as well as tinkering with the platform to improve its functionality. 'A lot of that development is really coming on that feedback of what people want, rather than me deciding "well, this is what you should want." That's not a very effective way for a 60-year-old entrepreneur,' he laughs.
'I think we've gotten to a point where we can make people's lives easier,' he says. 'I'm not sure you could have done this when my dad died…  the technology just wasn't there.'