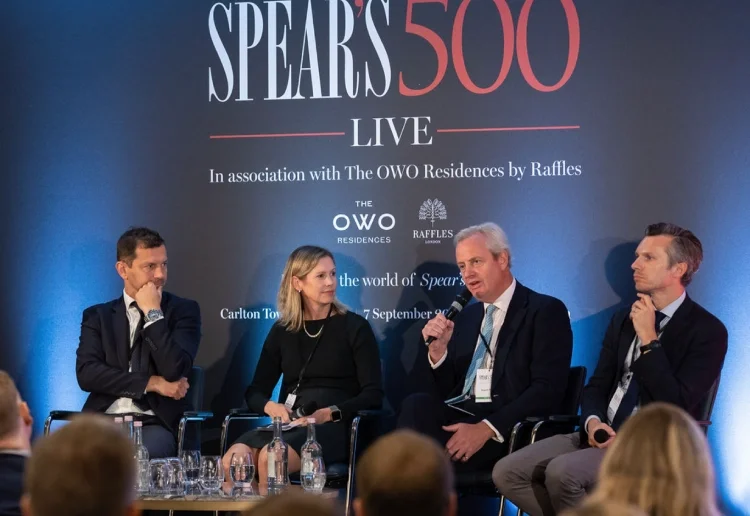 Increased scrutiny and other changes to the succession planning landscape have altered the way that wealth, assets and control pass from one generation to the next
Trusts are still an effective tool that can be used to smooth family succession plans, despite their decline in popularity. 
That was the view of succession planning and family office experts at Spear's 500 Live, in association with The OWO Residences by Raffles.
Speaking during a panel discussion entitled 'On Firm Foundations: How to future-proof your Succession Planning in 2022', Przemyslaw Koger of Alter Domus said: 'Trusts, in general, are losing popularity…. It's a bit of a shame, because actually trusts are a good vehicle as long as they're done properly.'
'I see a lot of regulatory scrutiny these days,' said Koger. 'Fines are getting higher, the inspections are getting higher…. There is more and more scrutiny.' 
Kroger said he remembered a time 'when you could run an offshore structure… in a very tax efficient way'. However, he added:  'These days are gone.'
Koger's comments were part of a session staged in association with Finance Malta that brought together leading providers of family office services and leading specialists in succession planning, including BDO's Catherine Grum, family office expert Rupert Phelps and Wedlake Bell's Matthew Braithwaite. 
Phelps said that if HNWs were to use trust structures, these should be structured in an 'integrated and strategic way.' 
He agreed with Koger on the principle that 'tax efficiency has either gone, or has largely gone.'
'Perceptions of trusts in different jurisdictions – I think it's been evolving a lot,' he told the audience. 'The danger is if their own advisers… don't themselves think more broadly, more strategically.'
The panellists also considered a range of issues around succession planning – and seemed to agree that next-generation members of family businesses had a greater sense of the 'interconnected nature' of the planet and issues around ESG.  
Grum noted that succession planning often works well if it evolves as a gradual process. 'I get quite involved with families running workshops, where the parents may have an idea about how they might…have an opportunity to have a more broad discussion with the family,' she said. 'People are often concerned about doing that, because they don't want to hand over control entirely to the children. But you can still have a two-way communication process … If you don't involve [the next generation] from the outset, you won't necessarily know what their needs are'.
When families look towards the future, Grum said that people need to think about 'how much wealth they actually need,' and cautioned that parents and children will clash if they hold different value systems. 
Phelps said that 'where succession planning goes wrong, there's damage to all the family capital'. He gave the example of a family involved in a costly financial dispute, where there is financial damage but family members are also at loggerheads.'The damage is that now [they] hate each other, and don't want to spend Christmas together' he cautioned.
Braithwaite, meanwhile, told the audience to 'never assume your client wants a particular solution … they might be more concerned about making sure the wealth is passed on in the most appropriate way.' 
'Never assume the recipient is willing and wanting to receive the wealth. Increasingly, I think the next generation, or generations, are challenging the origins of wealth,' he added. 'Challenging some of those perceptions and never assuming is part of an adviser's role.'
Grum said wealthy families should refrain from viewing succession planning as a singular event. Rather, she said, it's a powerful tactic to bring succession planning out of the will conversation. Families can do this by getting them to 'visualise, and imagine in 10 to 20 years time and think about how would things play out if they did nothing.'
Meanwhile, Koger told the audience that in a 'dynamic world', he was advising clients to be 'open minded to take advantage of new opportunities and new market trends,' including crypto assets and ESG.
Watch the full interview with Przemyslaw Koger: