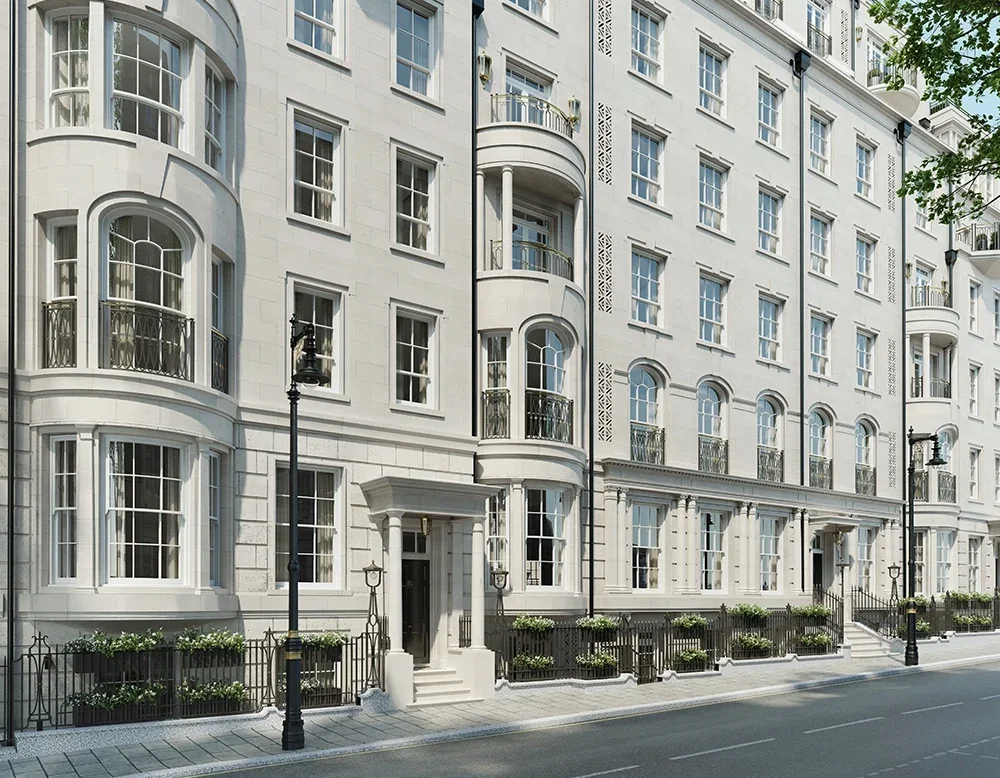 The use of the word 'One' in the names of high-end developments has become increasingly popular. But does it help them sell, asks Alexandra Goss 
Kensington Palace Gardens in west London is Britain's most exclusive street. It is patrolled by armed police, taking photographs is banned, and the place is home to billionaires, diplomats and royalty.
One Palace Green, on the street's southern section, is a Grade II listed mansion that once belonged to the Howard family of Castle Howard fame. The new owner, London– and Monaco-based property developer REDD, is transforming the Queen Anne revival-style building into a collection of luxury apartments expected to be worth a collective £100 million, making this the latest in a series of 'Ones' dominating London's top-end property market.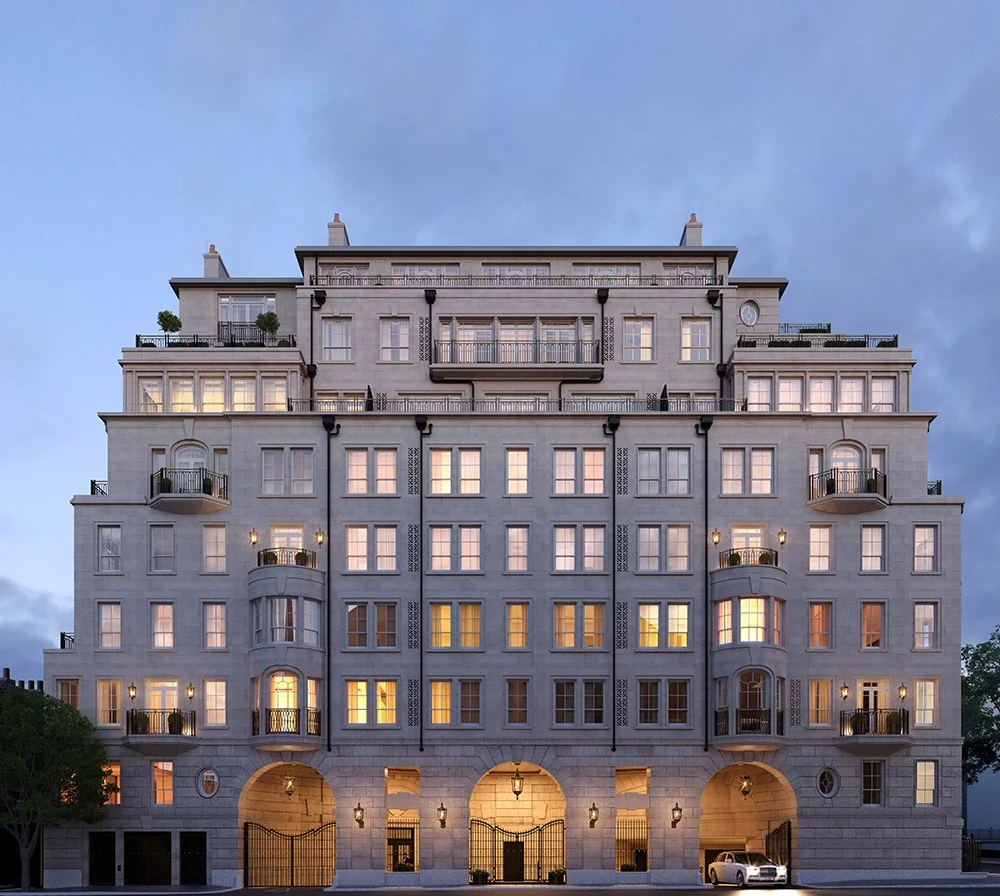 The power of One
'Years ago, it was all about "The",' says Ed Lewis, Savills' head of London residential development. 'Northacre [a developer] did The Bromptons, The Phillimores and The Lancasters, and there were places like The Knightsbridge.
'When that ran out of steam, the Candys used the marketing name One Hyde Park to create a new address that didn't exist and it caught on. "One" was a way clever marketing people could suggest exclusivity or that this was the ultimate address.'
Nick and Christian Candy's development, at the address formerly known as 100 Knightsbridge, came to redefine luxury property not only in Britain, but across the world.
The world's super-rich snapped up glitzy apartments with bomb-proof windows and amenities hitherto never seen in a residential complex: an ozone swimming pool, saunas and steam rooms, gyms, a private cinema and a video games room.
Sales broke records – the £140 million purchase of a penthouse in 2014 was the highest price recorded in London at the time.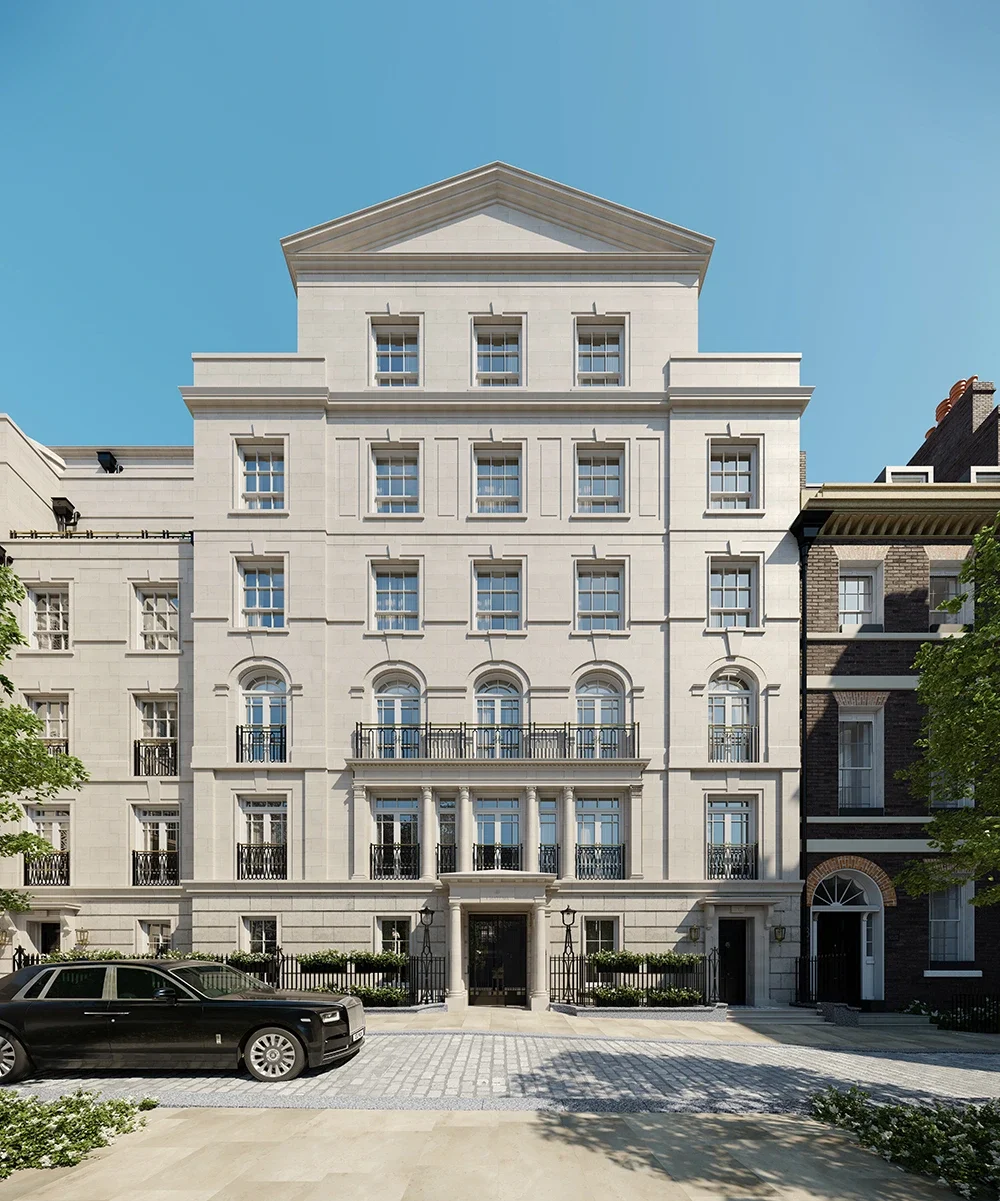 One-of-a-kind
One Hyde Park's success prompted a deluge of 'Ones'. The most notable examples include No. 1 Grosvenor Square, the former US embassy (between 1938 and 1960) in Mayfair that has been transformed by developer Lodha UK into a collection of homes with 'six-star' amenities, embassy-level security and a Michelin-starred restaurant.
The penthouse sold for £140 million in 2020 and only six of the original 45 residences have yet to sell, with prices starting at £9.25 million.
There's the newly completed One St John's Wood, a collection of 112 apartments and penthouses next to Regent's Park and overlooking Lord's Cricket Ground. Prices started at £995,000 and all but one penthouse, costing £7.75 million, have sold.
There can only be one
'We decided to call our development One St John's Wood because it's a hallmark of quality that reflects the five-star hotel experience and the outstanding amenities,' says Jacob Sullivan, sales and marketing director at developer Regal London, who previously worked at the Berkeley Group selling its One Blackfriars and One Tower Bridge schemes.
'There's nothing in the area that can compete, so it felt right – even though it's not the actual address.'
 

View this post on Instagram

 
And then there is 1 Mayfair, designed by New York architect Robert AM Stern and developed by Phones4u billionaire and philanthropist John Caudwell. Reports suggest that when the 29 homes are completed in summer 2025, the scheme will be the capital's most expensive residential building ever, at £2 billion.
'The vision is to create a legacy for London and a unique opportunity to live in one of the finest residences ever to be created,' says Caudwell.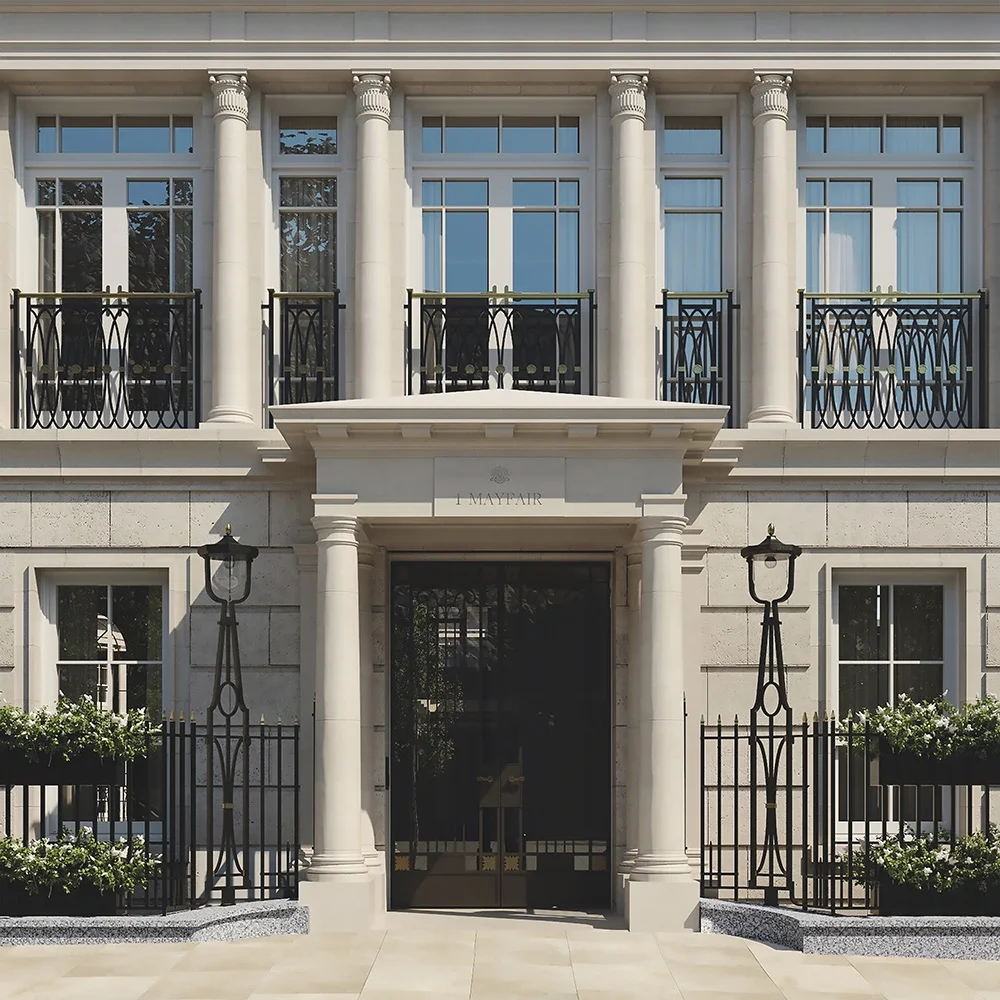 'Unveiling the address as 1 Mayfair is a true testament to the one-of-a-kind residences that will be brought into existence and will redefine London living for centuries.'
It's a grand statement – but Richard Douglas, director at London House estate agency, says the power of One does carry significant weight.
'Developments with a strong signifier like this inherently command a heightened level of interest – both in the UK and globally,' he explains.
One too many?
Indeed, Ones have multiplied around the globe. In New York you have One Wall Street and One High Line; there's One Barangaroo in Sydney; and Dubai has One Palm and the upcoming One Canal, a collection of waterfront apartments and sky villas with interiors by Fendi Casa. 
However, while the trend shows no sign of abating, being called One is no guarantee of success.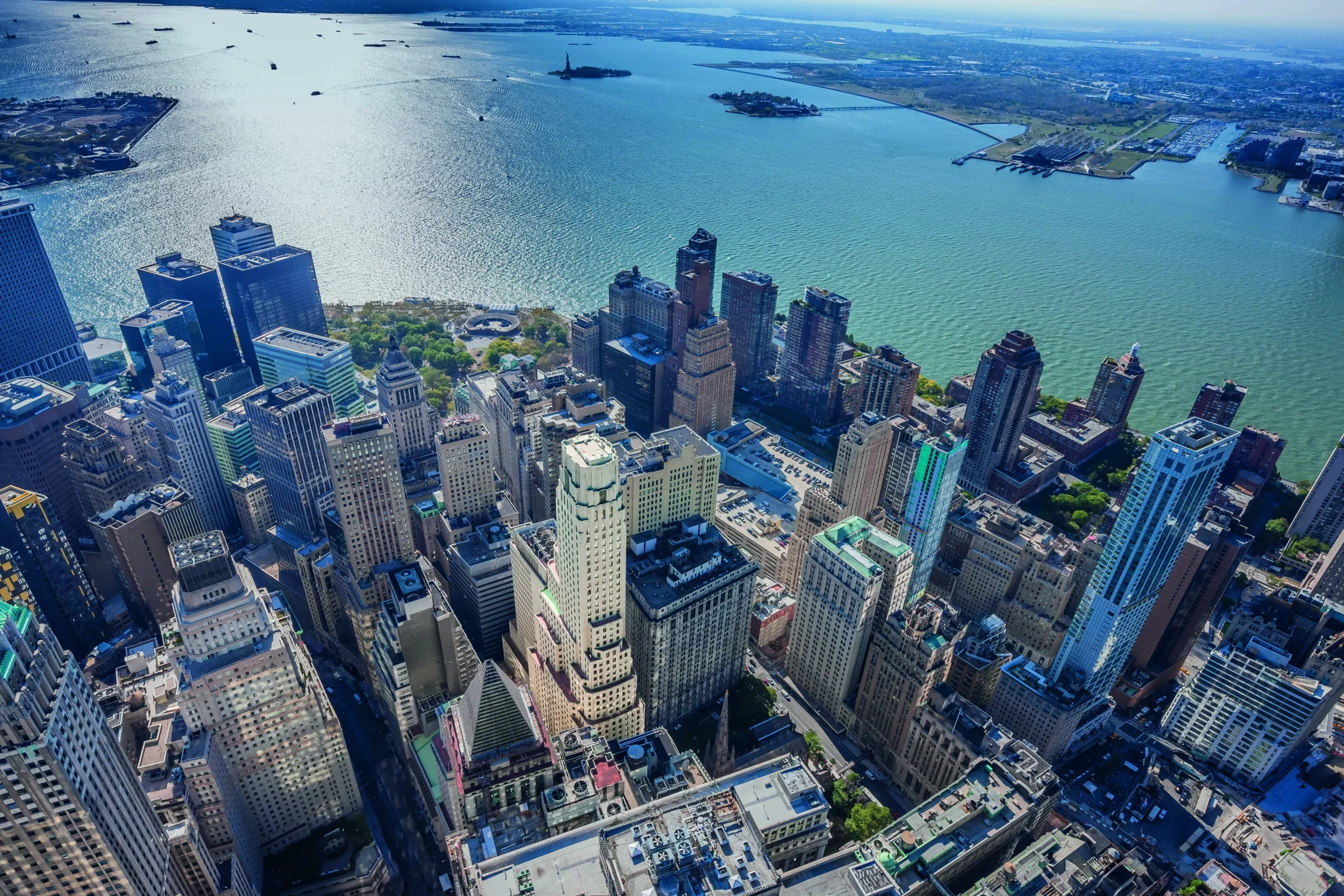 'It all depends on the quality of the address and the area and what's on offer,' Lewis says. 'Hyde Park and Mayfair are globally recognised, whereas other Ones might be more obscure.'
And One might not always be the best address to attract certain groups of ultra-wealthy buyers.
'If you're going for the Asian market, you might want to go for Eight, and you'd certainly not choose Four,' Lewis adds. 'One thing is certain, though: no one does Thirteen.' 
Main image: Caudwell
Order your copy of The Spear's 500 2023 here.
More from Spear's:
A Grade II-listed Mayfair townhouse once owned by Oscar Wilde is on the market – for £14.5m