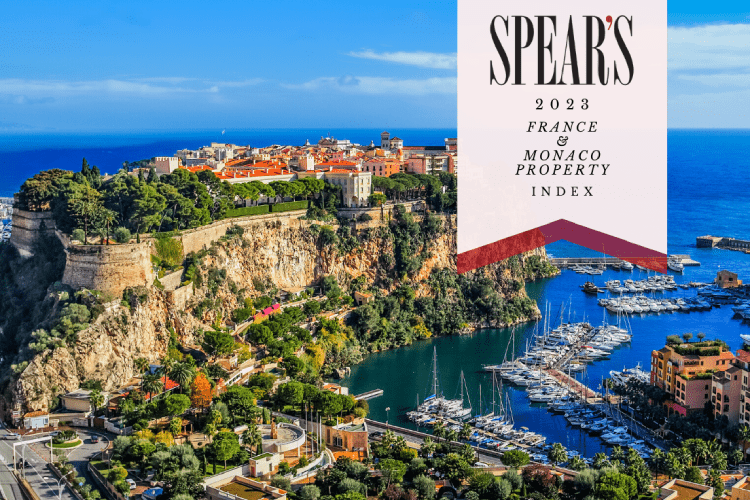 Welcome to the Spear's ranking of the best property advisers in France and Monaco for high-net-worth individuals, part of the Spear's Property index in association with One Green Way.
For HNWs searching for the Monaco sunshine and francophiles searching for rustic chateaus on the other side of the English Channel, the right property adviser is essential. This is true whether you are buying, selling or letting property abroad, in luxe locales such as France and Monaco.
Super-prime London may be attractive to a high-net-worth property buyer, but the capital's allure is no guarantee of sunshine.
Therefore, it's no surprise that HNW home hunters are setting sail for southern France and Monaco, looking for ornate cottages and spacious villas in reach of patisseries and markets, and the perfect holiday homes just a stone's throw from the Cannes Film Festival. Overlooking the glistening French Riviera, the Principality of Monaco remains a favourite among the ultra-wealthy.
Spear's publishes annual rankings of the top private client advisers and service-providers to HNWs. These are drawn up on the basis of peer nominations, client feedback, telephone and face-to-face interviews, data supplied by firms, as well as information gathered by the Spear's editorial and research teams.
Click on the individual names to be directed to more detailed profiles of each adviser in the digital version of the Spear's 500.
To explore all the Spear's indices, and to use our find-an-adviser tool to identify the private client adviser who is right for your specific requirements, go to the Spear's 500 website.
To receive relevant research updates from Spear's – and thereby give you and your firm the best chance of being included in future Spear's indices – please register here.
If you are an adviser featured in the index and would like to update your profile or provide additional information, please email rasika.sittamparam@spearswms.com.
Image: Shutterstock