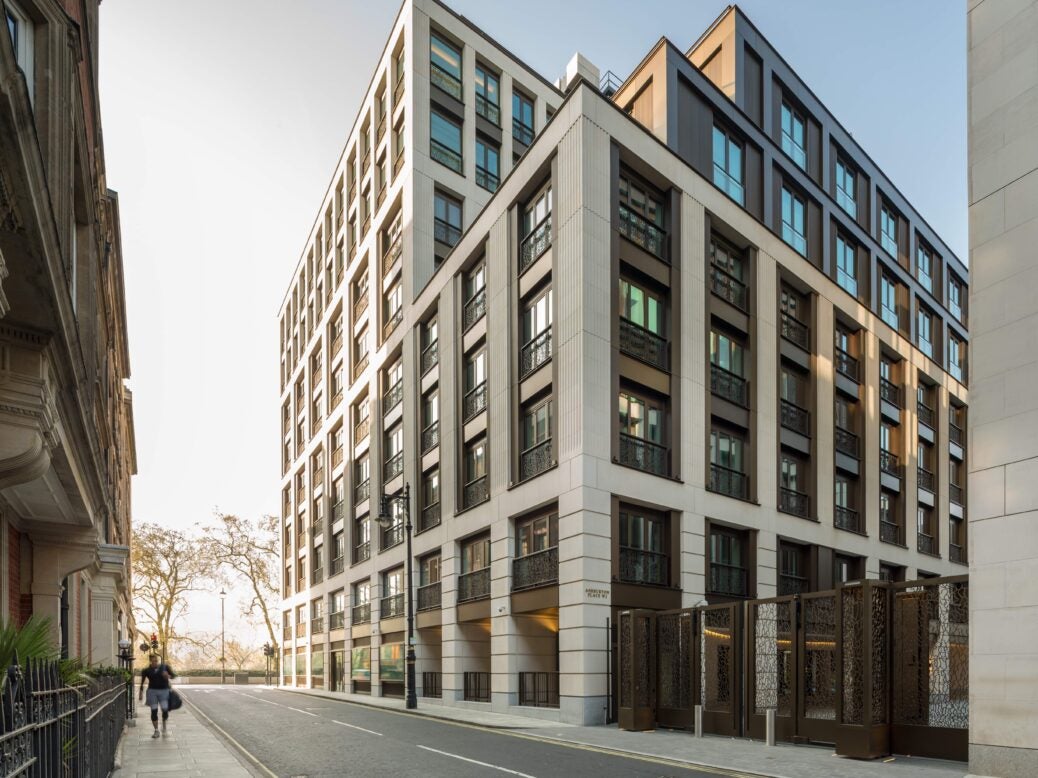 A new £55 million penthouse sale assuages fears of Brexit uncertainty, reports Arun Kakar
A purchase 'in excess of' £55 million has been completed for a penthouse at Clarges Mayfair, continuing a strong start to the year for the London Super Prime market.
The penthouse –the largest in a 34-residency development – overlooks Green Park and was sold by agent Quintessentially Estates on behalf on an international client.
It comes after the sale of a £95 million house near Buckingham Palace two weeks ago, the most expensive home sold in the UK since 2011. US hedge fund billionaire Ken Griffin purchased 3 Carlton Gardens at £30 million less than it was on the market just two years earlier.
An industry-wide drop in prices across the capital has affected the prime market recently, with prices in some of the most exclusive locations dropping by up to a quarter over the past year. Nearly £500,000 has been sliced off the value of houses in Kensington and Chelsea and the City of Westminster over the 12 months to November 2018, a report from Your Move revealed last month.
House prices across London's ten most expensive boroughs dropped ten per cent on average, it said.
Quintessentially Estates said that the Clarges Mayfair sale illustrates the state of market in which the lower end is cautious over Brexit concerns and increased stamp duty. Buyers at the upper end of the market, it said, are currently 'jumping' at the chance to invest thanks to the fall in sterling after the 2016 referendum that has added to the 'potential windfall for dollar and Euro-denominated buyers'.
Quintessentially Estates CEO Penny Mosgrove said: 'We currently have over £200 million worth of property requests for Prime Central London from our network of over 65 offices globally and growing.
'We are set for a significant increase in revenue from the previous financial year with our ever growing private and corporate client base globally.'
Quintessentially Estates is a dedicated global property specialist that offers expertise to a exclusive HNW clientele. Its access encompasses off-market properties in over 65 locations around the world, as well as a wide network across its portfolio which covers buying, selling, renting and managing in major international markets. The firm hand-picked the Clarges Mayfair property, and continues to see strong activity in London.
'We are currently working on behalf of a number of high net worth individuals looking to invest in the capital, added Quintessentially Estates director Simon Garcia added. 'Our clients are confident about the market long-term, many of whom are entrepreneurs and business owners who have or are experiencing rapid growth, with continued positive forecasts.'
Arun Kakar writes for Spear's