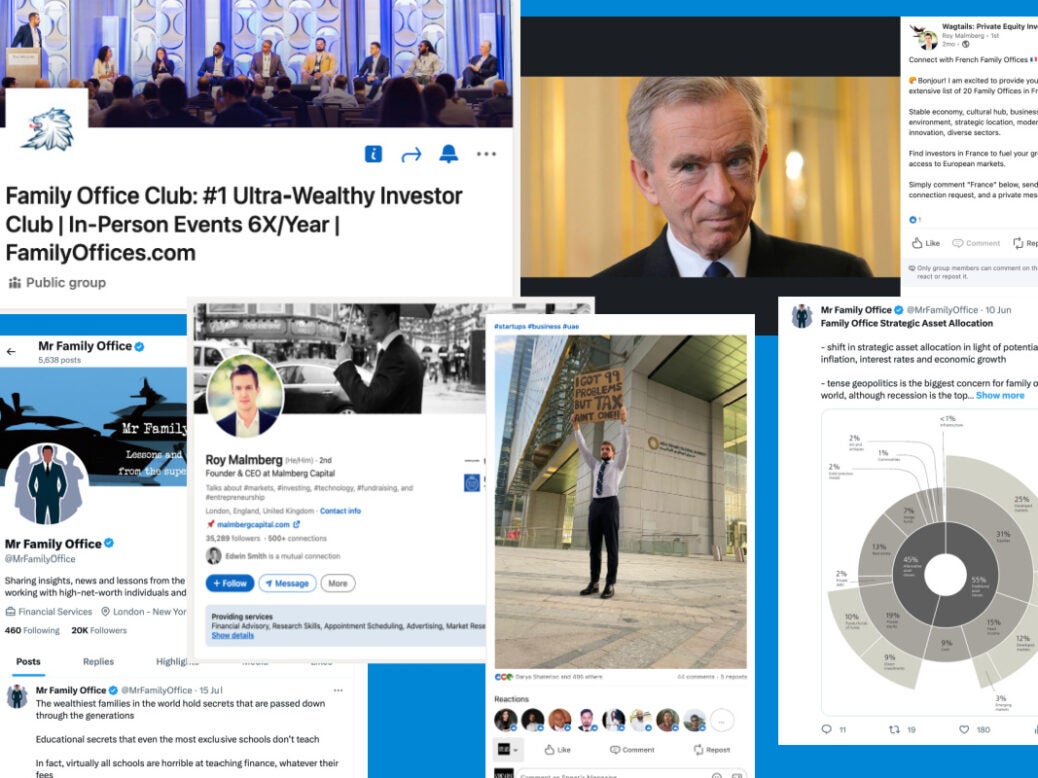 Six trillion dollars. That's how much capital is controlled by family offices – more than all the hedge funds in the world. But, by comparison, the way they function – who runs them, how they operate, what they invest in – is little understood, such is their opacity and, some might say, secrecy. 
We do know certain things about them, however. A UBS survey of 230 family offices released earlier this year found that 9 per cent of their total wealth had been channelled into private equity-style investments. Increasingly, they are buying up stakes in established private companies and providing VC-style funding for growth businesses. 
'Family offices are a much more prominent part of the landscape than 10 or 15 years ago,' says Mark Hunter, a private wealth partner with City law firm Macfarlanes. And, he adds, this hasn't gone unnoticed by entrepreneurs and businesses in search of capital. 
But how to access it? Unless there is an existing connection such as a personal tie or a long professional relationship, a family office's stock response to being approached is likely to be: 'Don't call us, we'll call you.' And then a deafening silence.
[See also: The best family office services providers in 2023]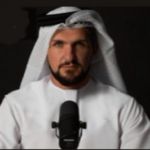 'Intro-fluencers': the new breed of entrepreneur
However, according to a new breed of entrepreneur, this isn't necessarily the end of the matter. If you're active on LinkedIn you may have already spotted this emerging class: individuals who suggest that their content and connections can help interested parties tap the deep reservoirs of capital held by family offices. You might call them the 'intro-fluencers'.
'Are you wondering how to build relationships with Arab investors?' writes Obediah Ayton, a self-styled family office adviser based in Dubai. His posts – often selfies, in which he oscillates between a sharp suit complemented by accessories such as a clearly visible Audemars Piguet Royal Oak and the traditional Arab thawb – boast close ties with 'ruling families', HNWs and government ministers in the United Arab Emirates. 
In similar style, London-based Roy Malmberg – founder of advisory firm Malmberg Capital – is prolific on LinkedIn, offering to help his followers reach a network of HNW investors (including family offices) and coach them on how to frame an effective pitch. Those subscribing to his regular dispatches are promised 'valuable research and insights' – as well as the chance to purchase contact details and information on various family offices.
In a marketing email seen by Spear's, Malmberg touted a list of '130 family offices in Belgium, the Netherlands, and Portugal' – available to anyone with £159 to spend. The marketing email stresses that the list contains 'direct contact details', including phone numbers. A free sample includes the details (emails redacted) of a number of chief investment officers working for HNW families.
[See also: Family offices go back to basics but super-rich resist shift to cash, says Citi chief]
Those behind the social media
Intrigued by the popularity of the posts on social media, and the directness of the tactics, Spear's reached out to both men to find out more and to probe their credentials in the family office world.
Speaking from the UAE, Ayton said he had worked for family offices in the US and UK. In London, he worked for a family office owned by controversial German financier Lars Windhorst, whose recent disputes with his creditors have seen his assets frozen by a London court. After relocating to Dubai in 2018, Ayton set up shop advising those looking to raise capital in the region. 'I typically work with around two businesses per quarter,' he said.
But when Spear's asked to be put in touch with someone who could verify that they had successfully raised capital via Ayton's introductions, the invitation went unanswered. 'Next month I am closing a deal which will have natural PR,' he wrote in an email. When we followed up six weeks later, there was no reply.
Former derivatives trader Malmberg told Spear's that selling information and data on family offices was not the main focus of his business, but he confirmed that 'we do share such resources'. 'If the family offices are public enough we usually include them to help map out the landscape, and give the right companies the ability to engage,' he wrote in an email.
However, Spear's could find little evidence that there is any selectivity in the way in which Malmberg's firm distributes data about family offices or their executives. One of his favoured techniques is to post on LinkedIn, offering a limited number of contacts from a particular country or region to anyone who comments under his post. Of course, the comments feed the LinkedIn algorithm, which then surfaces the post on the feeds of more and more people – more prospective followers, and customers, for Malmberg.
There's no doubting his prowess on social media, but just how well connected is Malmberg in the real world and among family offices? A document posted online names four companies that Malmberg has supposedly supported in fundraising (amounts range from $500,000 to $150 million). Spear's was able to contact two of the founders, both of whom backed up the claims. However, neither had raised funding from a family office. (Malmberg Capital also advises on approaching private equity funds, individuals and fund managers.) 'We got access to 8,000 family offices, out of which less than a third are considered direct established relationships,' Malmberg wrote in an email to Spear's.
'Unless they come from someone we know and trust, the vast majority get deleted.' 
Malmberg's tactics may seem to fly in the face of the discretion on which family offices rely, but they aren't unique. Elsewhere on LinkedIn, the Florida- and Arizona-based 'Family Office Club' touts what it calls the 'longest-running and most credible database' of family offices, complete with contact details. A free-to-download sample contains the names of managing partners of both US and European family offices (unlike the 'paid' version, the private contact details have been redacted).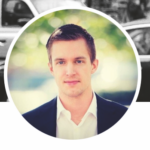 When Spear's contacted the individuals included in the family office lists, two of them – whose details appeared on the Malmberg Capital sample – confirmed that they had not given permission to have their details included. One also confirmed that they had noticed an uptick in unsolicited emails in the past year. (There is no suggestion anyone whose details appeared on the Family Office Club's lists had not given their permission to be included.)
What do those working with UHNW families make of it all? 'We get a lot of private equity opportunities sent to us,' says Naomi Rive from Jersey-based trust administrator Highvern (which works with multiple family offices). 'Unless they come from someone we know and trust, the vast majority get deleted.' 
What's more, Rive says an adviser's role is to guard families against unsolicited proposals. One particular issue, she says, is next-generation family members being targeted by old school friends touting investment opportunities. 'Our role is to educate them around due diligence,' she says. 
Deluge of conferences
One area that elicits particular chagrin in the family office world is the apparent deluge of 'conferences' claiming to offer access to family wealth. Last year the exploits of one particularly unscrupulous conference organiser – the larger-than-life 'Sir' Anthony Ritossa – were exposed by Vanity Fair. The bombshell dispatch revealed how Ritossa had fabricated his credentials (including his knighthood) in order to sell places at his conferences to gullible founders.
Earlier this year, Spear's revealed how Ritossa's events were still taking place in Dubai. Now it turns out that the bombastic grifter might not be the only one attempting to pull the wool over people's eyes. 
Mr Family Office
Should we be automatically suspicious, then, of anyone touting their family office credentials online? Perhaps – but then again not all family office influencers have the same approach. Take 'Mr Family Office' – a pseudonymous X/Twitter user who has built up 19,000 followers posting 'lessons and insights from the super wealthy'. 
In an email exchange with Spear's, Mr Family Office was able to prove that he is indeed embedded within the family office world – as the head of a Liechtenstein-based family office (AUM circa $400 million) run on behalf of a European family. He added that, due to the nature of his work, he would rather keep his identity secret. 
'At the moment I don't have any defined goal for the account,' he wrote. Instead he told Spear's he had been inspired by similar anonymous 'insider' accounts (notably the 'SecretCFO') and set up his account to 'teach and learn' about the opaque world of family offices.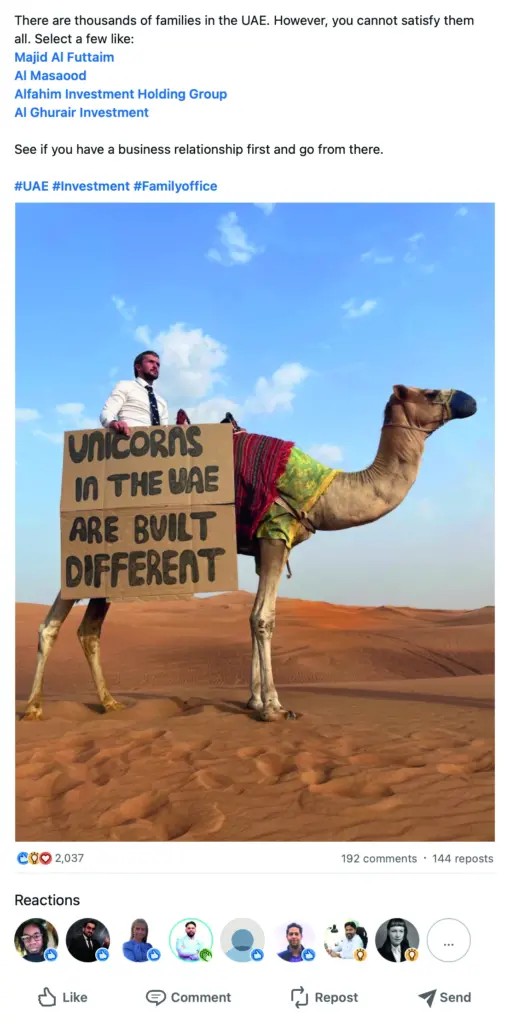 'I enjoy sharing my experiences and ideas, and teaching and learning about family offices. But good things come out of a good network and I've connected with some incredible family offices from around the world,' he wrote. Spear's wasn't able to spot any verified money managers among his 19,000 followers. But then again such people tend to prefer a low profile. 'Most are anonymous on social media,' he told us via email. 
Unlike other influencers, Mr Family Office doesn't offer to make introductions. Instead the account typically posts threads combining third-party research (with the necessary credit) alongside 'insights' from the author and those within his network. On the last Friday of the month he runs an informal 'deal club', inviting followers to share information of deals they are involved with. In the engagement-driven world of social media, it's a sure-fire way to boost reach and visibility. 
'The family office industry is becoming more prominent and understood by the public,' he wrote in an email to Spear's. 'Like any multi-billion industry, this attracts bees to the honey.' Inevitably that brings a smattering of 'chancers and grifters'. 
'The problem is that family offices are often perceived – wrongly in my view – as dumb capital,' he wrote. 'If general partners can't find private equity investors, they think that family offices will be a softer touch. Some even think they can talk their way into a deal.' 
Opportunistic middle men
For private client lawyer Mark Hunter, the rise of opportunistic middlemen is partly a consequence of the professionalisation of the family office world. 'This is the point when you see an increased role for people trying to build things like "deal clubs" or similar consortiums,' he says. 
One such consortium (which is run by former Barack Obama adviser Jim Messina) operates an 'invitation only' community of dealmakers in the private equity world. It runs in-person events promising to unlock 'best practices at every stage of the mergers & acquisitions life cycle'. 
'It's been seen as a US trend, but it's gaining traction around the world,' says Hunter. 
So perhaps we should expect more to see more new faces popping up on social media or in your email inbox, advertising themselves as conduits to the secret realm of private wealth. The family office world is nothing if not opaque; and for a certain type of savvy self-promoter that creates an opportunity too good to miss. 
This story first appeared in issue 89 of Spear's, available now. Click here to buy a copy and subscribe