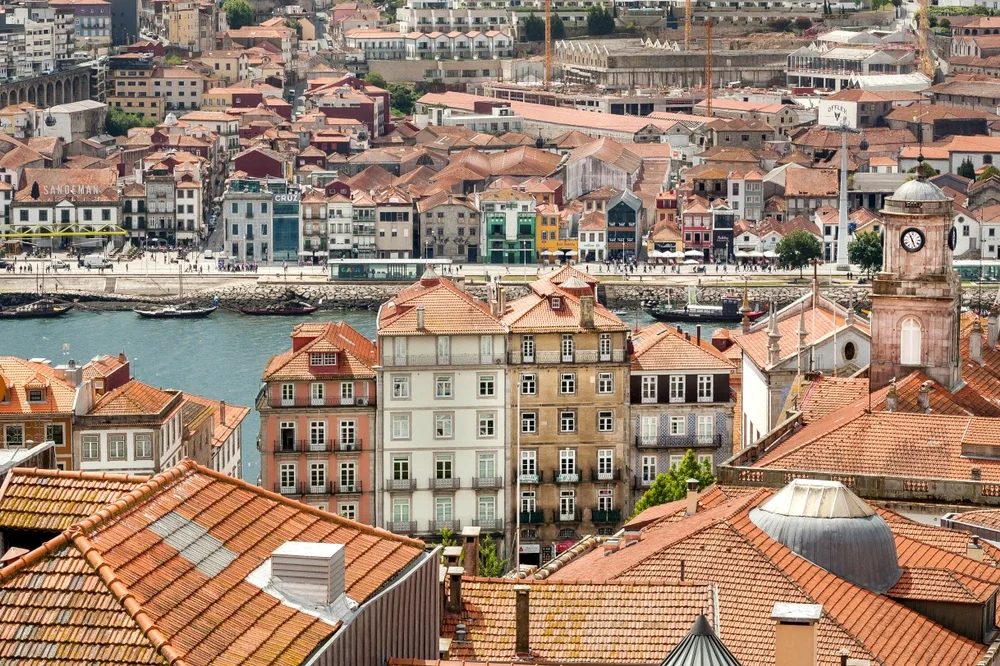 Portugal has become the latest country to end its 'golden visa' scheme citing rising property prices. But how has the programme shaped the country over the past decade, and what will change now that it's ended?
Portugal has followed Ireland in ending its 'golden visa' scheme that has granted visas to more than 30,000 non-EU nationals since it began just over a decade ago.
When Portugal introduced the investment immigration programme in 2012, it was one of Europe's poorest countries, struggling in the aftermath of the financial crash. The scheme allowed wealthy foreign citizens who invested at least €350,000 in Portuguese real estate or businesses a residency visa, which would fast-track them to Portuguese citizenship in as little as five years.
Portuguese golden visas have been issued to around 30,6000 people – 11,600 main applicants and their dependents –  according to Portuguese Immigration and Borders Service data, and brought in €6.8 billion in investment.
'The golden visa and other tax solutions put Lisbon on the map internationally,' says Miguel Lacerda, Lisbon Residential Director of Savills. 'Because of that, we were able to refurbish all of the historic centre and make it a beautiful city.'
But the programme was also controversial for handing the world's wealthy powerful passports and fast-track access to the borderless EU. Ireland scrapped its own scheme last week amid EU pressure, while the UK axed investor visas last year, citing concerns of fraud and corruption, particularly from Russian applicants.
It has also been linked to a significant rise in house prices. In the past decade, the Portugal house price index has doubled, while average wages have gone up by just 9 per cent.
Announcing an end to Portugal's golden visas last week as apart of a package of policy measures that include banning new Airbnb licenses, prime minister António Costa said the country was scrapping the scheme in order to 'fight against price speculation in real estate.'
But how much of the housing crisis can be put down to the scheme, and will repealing it make a difference?
Read More: These are the global cities where prime property prices are set to grow
How has the Portuguese property market changed since golden visas started?
The past decade has seen Portugal become a hotspot for the world's ultra-wealthy and there's no denying the impact it's had on property prices. Prime property in central Algarve, which includes ultra-wealthy hotspot Quinta Do Lago, went up by 60 per cent between 2012 and 2022, according to analysis by Knight Frank.
The strongest growth has been in the last two years: in 2021, prime Central Algarve property grew by 12 per cent, then up a further 16 per cent in 2022.
Rises in recent years aren't exclusive to the prime property market. In fact, since the third quarter of 2019, the median price of Algarve property has gone up by 38 per cent - prime property up by 35 per cent, and cheaper property by 33 per cent.
By the third quarter of 2022, the median property prices in the Algarve had reached annual growth of 20 per cent, with Lisbon and Porto not far behind.
Last year's rises came despite January 2022 changes to the terms of golden visa applications to restrict real estate investment in those three cities, namely increasing minimum investments to €500,000. Christian Henrik Nesheim, founder of Investment Migration Insider, claims this shows the latest rising house prices have not been caused by golden visa investors.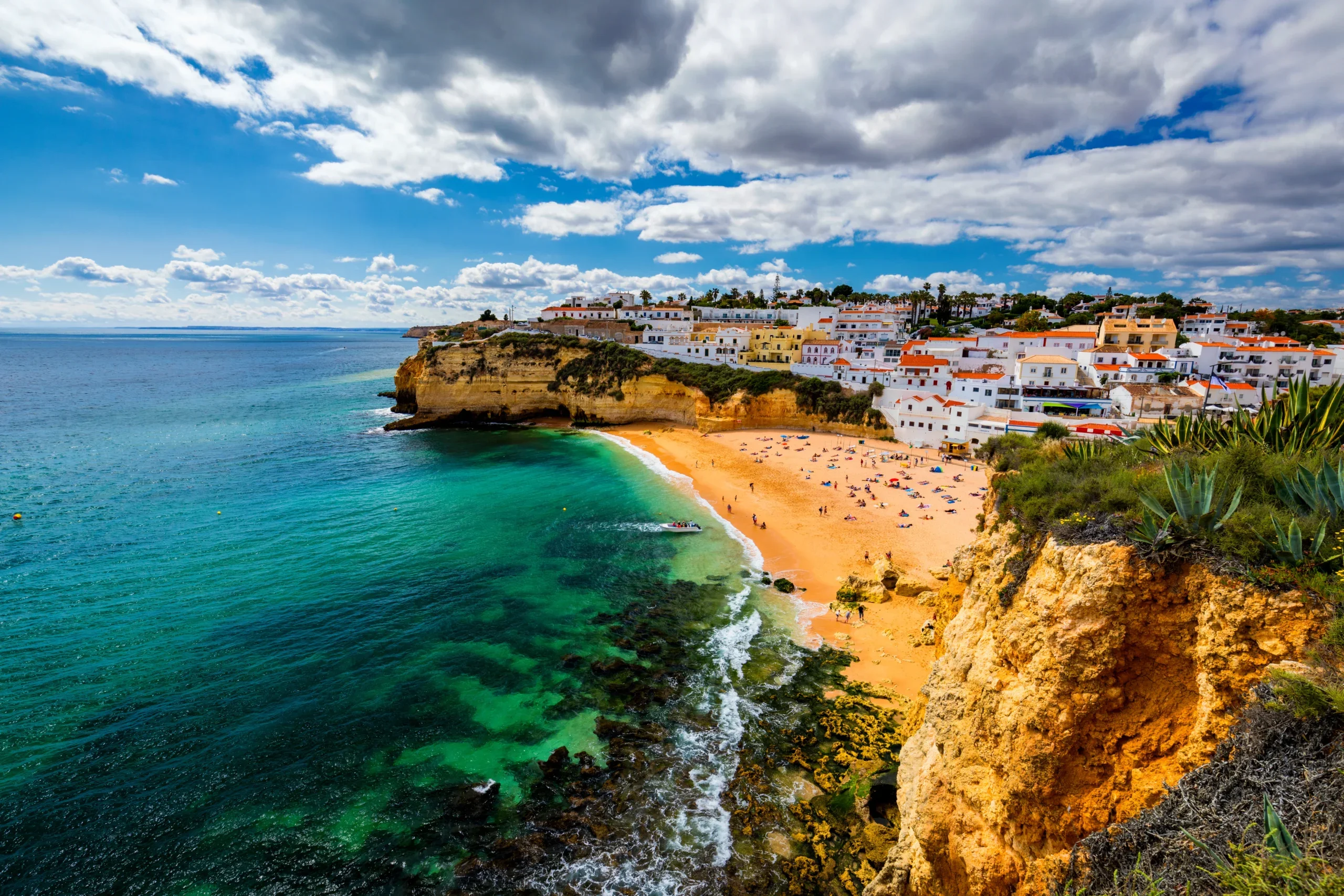 'Housing in Portugal has been getting more expensive, but not because of golden visa investors, who last year accounted for only 0.6 per cent of home purchases in Portugal, and therefore had an extremely limited effect on the market.'
How Portugal is addressing its property market issues
To improve housing affordability for Portuguese locals, Nesheim believes the government should be focusing on building more new homes, increasing supply and driving down prices.
'The government's reform of the programme only about 14 months previously, removed any perceived pressure golden visa investment might have conceivably had on housing prices in the big cities,' he says.
Alex Koch de Gooreynd, a Knight Frank partner leading the firm's Portuguese markets, agrees. Price growth, he says, is being driven by foreign buyers looking for secondary or even primary homes in one of the warmest countries in Europe following a pandemic that has allowed them to work from anywhere.
They are also drawn to the non-habitual resident scheme, which offers 10 years of tax exemptions on foreign income and lower tax rates of Portuguese earnings.
'Eight or nine years ago the Algarve was a pure holiday destination, now if you talk to parents at the school gates, they're all international,' he says. 'People are building their companies out in Portugal where their families can have a great lifestyle but can still travel into the major cities where they need to.'
Removing golden visas will effectively cut off the one-week-a-year residents that generated so much controversy. Those who invested purely for the European passport and the access it brings will be drawn to other locations instead, such as Malta. 
The lure of a sunshine lifestyle, luxury villas, golf courses and private international schools that have sprung up in recent years is strong. But the impact of a decade of courting wealthy investors remains to be seen. 
Top image: Porto, Portugal. Shutterstock
More from Spear's