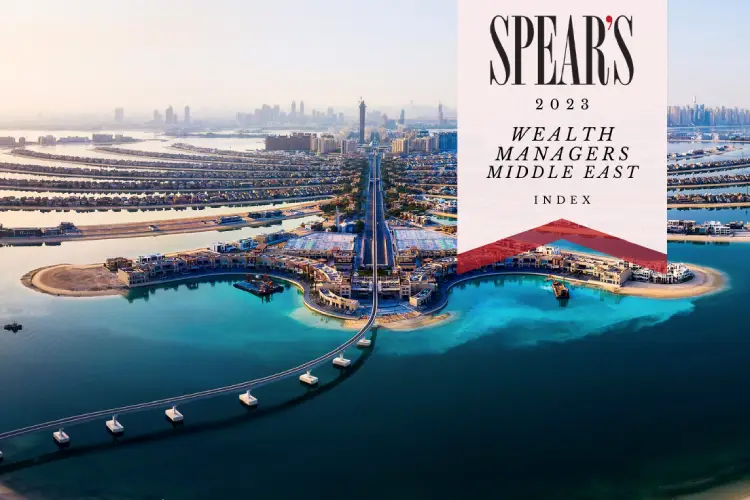 Welcome to the Spear's ranking of the best wealth managers in the Middle East, part of the Wealth Management Index
Middle East countries such as the UAE, including Dubai, Saudi Arabia and Kuwait are experiencing rapid growth and individuals and families are finding themselves in need of assistance when it comes to managing their money. Children of intergenerational wealth are often educated abroad in Europe or the US and come home with a more international perspective, and have been more willing to engage with the large wealth management firms.
The Spear's index, based as always on objective research, personal recommendations from impartial observers and interviews carried out by the Spear's research unit, identifies top advisers from those international firms as well as companies founded and based in their operating countries. Some are based away from the Middle East but their clients and knowledge are entirely concerned with the region.
The Middle Eastern wealth managers featured in the 2023 edition of the Spear's Wealth Management Index are included in the table below, along with their Spear's ranking.
Click on the individual names to be directed to more detailed profiles of each adviser on The Spear's 500 website.
To explore all the Spear's indices, and to use our find-an-adviser tool to identify the private client adviser who is right for your specific requirements, go to the Spear's 500 website.
To receive relevant research updates from Spear's – and thereby give you and your firm the best chance of being included in future Spear's indices – please register here.
If you are an adviser featured in the index and would like to update your profile or provide additional information, please email rasika.sittamparam@spearswms.com.
Spear's Magazine presents Spear's 500 Live on 7 September. Find more information on NSMG.live.