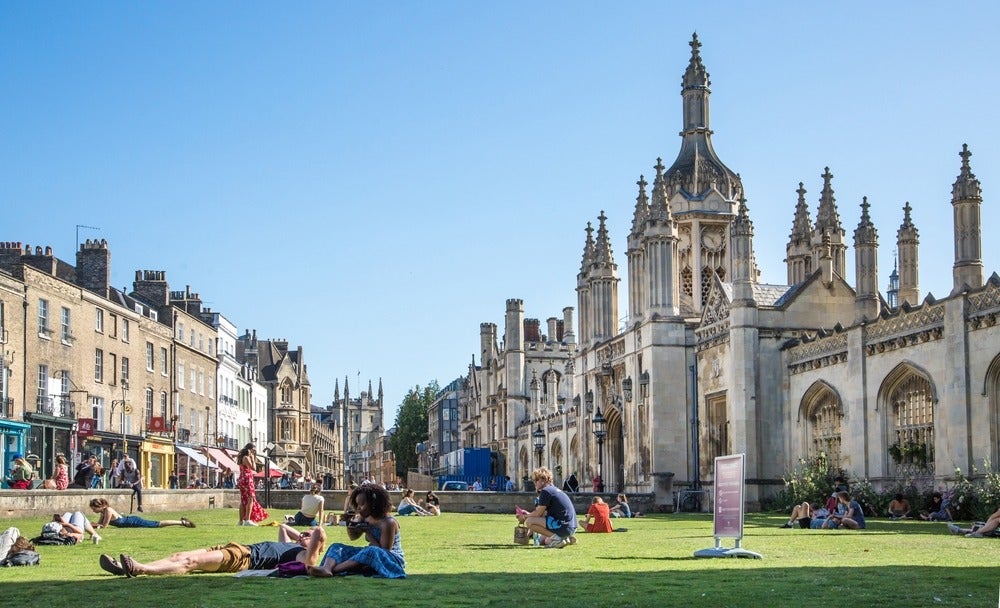 British universities are increasingly turning to super-rich alumni for financial support – but these graduates want something significant in return
The past 20 years has seen huge growth in philanthropic fundraising by UK universities, particularly Oxford and Cambridge, but they're still falling far behind their American peers.
British institutions seeking to emulate the success of the Ivy League should look beyond superficial honours for super-rich graduate donors and to 'transformational' changes, experts say.
The Harvard effect
As new data breaks down which global universities have the wealthiest alumni, universities are advised to seek collaborative relationships with their former students to bring about positive change for both parties.
Harvard 'stands in a league of its own' as the university with the highest number of super-rich alumni, according to figures from Altrata's Wealth-X database.
An estimated 17,660 of the world's current UHNWs – those with a net worth of $30m+ – attended the college.
A significant portion of ultra-wealthy graduates corresponds with sizeable private donations to Harvard and other leading US institutions.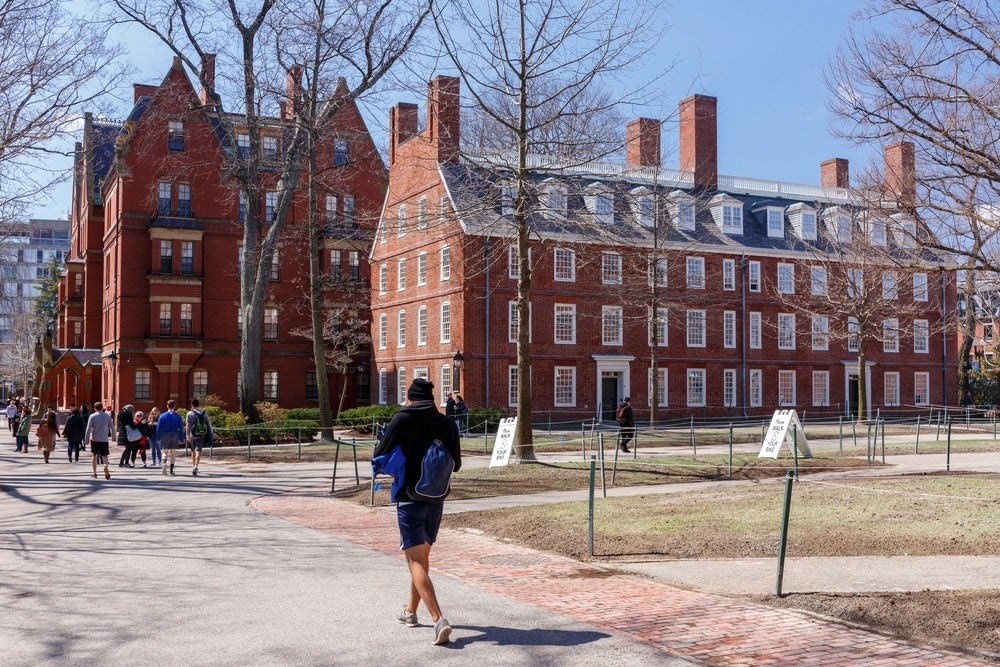 Swiss businessman and Harvard graduate Hansjörg Wyss, founder of Synthes Holding AG, gifted a record $350 million to his alma mater last month, putting his total donation to his old college at more than $700 million.
Earlier this year Leonard Lauder, heir to the Estée Lauder Companies, gave $125 million to the University of Pennsylvania, where he completed his undergraduate degree.
Overall, the Council for Advancement and Support of Education (CASE) tracks that total philanthropic giving to US universities came to $52.9 billion in the academic year 2020/2021.
Some $21 billion of that came from individuals, as opposed to corporations, foundations and other organizations.
Oxbridge vs. Ivy League
The UK, in comparison, came nowhere near, according to the CASE-Ross report, which found fundraising income raised by UK and Irish universities reached £1.14 billion during the same period.
While the US top 20 UHNW universities are 80 per cent private, the majority of the global leaders, including Oxbridge, are public universities that don't rely on fundraising in the same way.
And despite the comparatively low total amount, UK university fundraising has risen significantly over the past 15 years.
 

View this post on Instagram

 
Despite fluctuations based on financial landscape and the pandemic, philanthropic giving in 2020/21 was three times what it was in 2004/2005.
CASE president and CEO Sue Cunningham says that after the post-war introduction of the welfare state the UK saw a reduced need for philanthropic support 'but that has changed over the past 30 years'.
'We have seen professional advancement - alumni relations, communications, fundraising and marketing - become a key strategic contributor across the UK university sector,' she says.
Adrian Beney, a partner at fundraising consultancy More Partnership, formerly worked to establish and grow the University of Durham's Development and Alumni Relations Office.
He says that although UK universities don't tend to rely on fundraising for operational costs, large donations can be especially impactful when it comes to capital expenditure, or research funding.
'Wealthy alumni often tend to be less risk averse than a university,' Beney says. 'So they're more happy for their donation to be put into research and innovation, an investment that could have an incredible impact, but also could be risky.'
'It's not a coincidence that there is a strong correlation between income raised from fundraising, and research quality.'
This is especially true of the most elite universities: Oxbridge received over £580 million between them in 2020/21 - half of all funds donated to UK universities.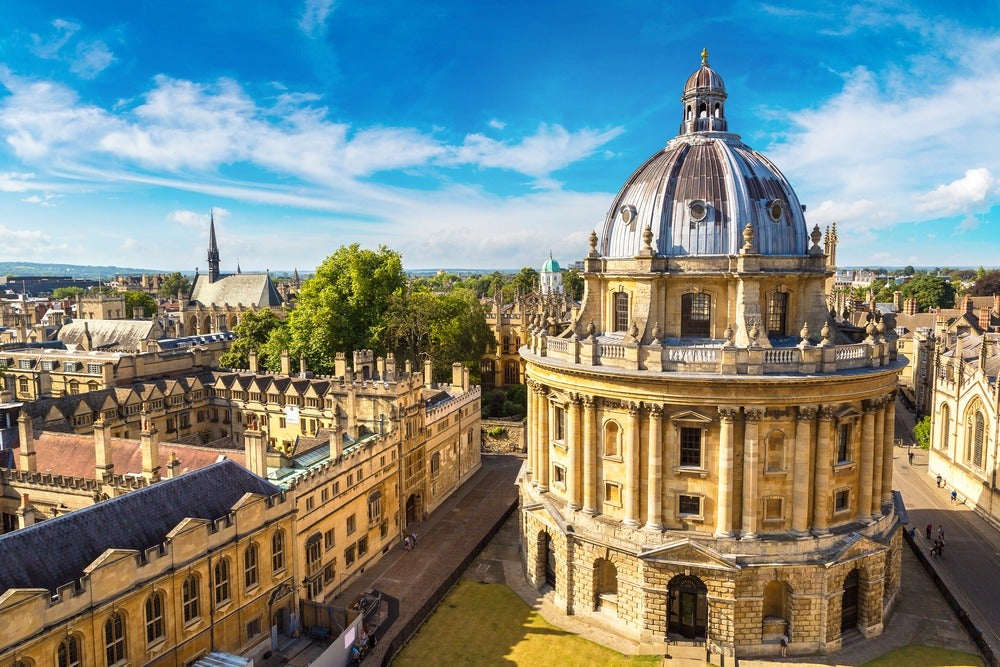 And Oxbridge leans far more heavily on their alumni, with half of their new funds raised in 2020/21 coming from graduates.
This compares to a 31 per cent average across all the UK universities, which are heavily reliant on foundation giving.
Hardly surprising, then, that Cambridge and Oxford are in the top three non-US universities when it comes to UHNW alumni.
More than 4,000 of the world's UHNWs attended Cambridge, Altrata estimates, with rival Oxford not far behind with 3,653 super-rich alumni.
If global universities want to harness the power of their wealthy alumni in the way US universities do, they need to offer tailored incentives to their former students by understanding what motivates them and what defines their wealth.
'The most important aspect of working with wealthy alumni and potential donors is developing long-term relationships and getting to know their interests, their passions, and how they align with the institution's mission,' Cunningham says.
'People are more likely to give to causes with which they feel an authentic connection and which matches their own ambitions and values.
'For UK universities to attract more transformational donations, they need to communicate even more transformational ideas and opportunities.'
Engaging wealthy alumni
Beney draws on the example of IT businessman Peter Ogden, a Durham alum, who part-funded the university's Ogden Centre for Fundamental Physics in 2017.
'Durham could have asked him for a donation to do with computers and tech, but his passion is physics,' Beney says. 'That's what his undergrad and PhD at Durham were in, that's the area he wants to create innovation in.'
 

View this post on Instagram

 
Universities need to understand what guides a donor's philanthropy, and welcome their perspective and ideas, not just their money.
Cunningham says there has been an increase in donations to British universities from outside the UK 'with donors investing in UK higher education to deliver global change'.
Naming a building or putting up a plaque is an effective gesture but it is not the reason people are donating.
More from Spear's
The most expensive private schools in Europe
The ex-lawyer helping billionaires shed their wealth