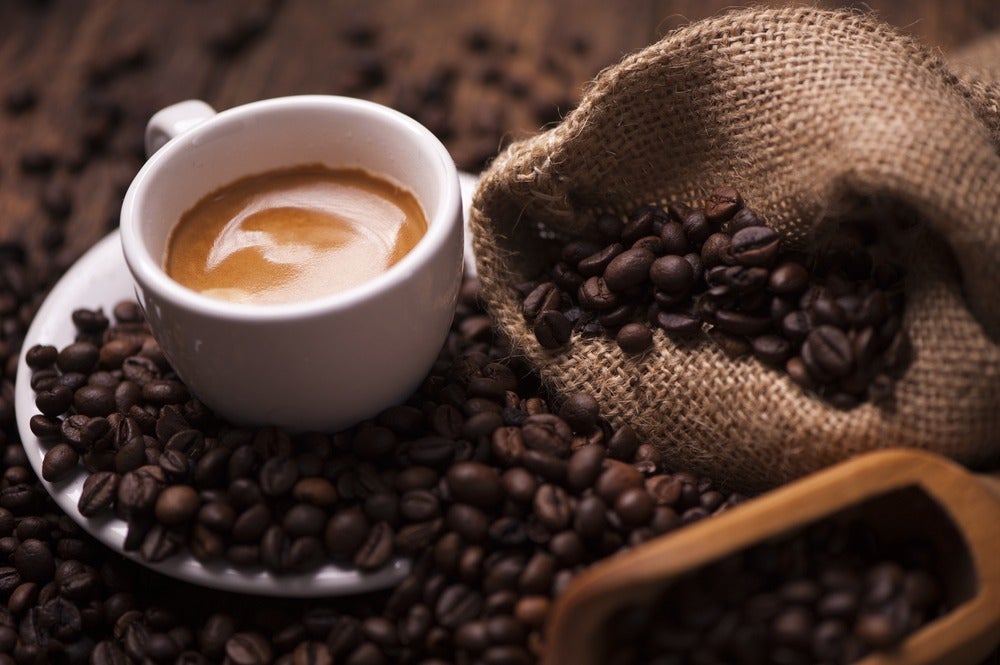 Superior roasts from some of the most sought-after micro-producers on the planet 
It should go without saying that good coffee is about more than price. It's about flavour, richness, roast, provenance, production, scale and, most importantly, personal preference.
Our general taste in coffee has evolved over the last 20 years as newer, pioneering micro producers have come to the market, along with alternative methods of growing and production that have changed the landscape when it comes to invigorating flavours.  
'It tended to be 20 years ago that the coffees that were the rarest were those that had a real history and heritage, so for example something like Jamaica Blue Mountain,' explains Ottilie Cunningham, Tea & Coffee Buyer at Fortnum & Mason.
'But nowadays coffee is much more driven by flavour and complexity.'
So, what ultimately makes a high-end coffee?
'It's got to have that wow-factor for aromatics and flavour,' says Cunningham.
'Everything comes from the ground – so it's about the skill and dedication of the producer, their understanding of their own terroir (the land where they're growing their coffee) – plus the varietal, how that's suited to the climate and region. And how they then choose to process that coffee.  
'And then once you have your green bean – then it's the level of roast and how we treat it when we're roasting it. You can dial different flavour elements up and down.'
A great cup of coffee can turn the sourest of days into something brimming with positivity and joy. But is a super high price tag ever really worth it?
'There are definitely very good coffees out there that are really good value, but generally speaking the more love and care that the coffee producer and roaster puts into it, the more flavour you're going to get out of it.'
With that in mind, let's take a look at the world's most expensive and rare varieties, available to buy right now. 
Black Ivory Coffee, Thailand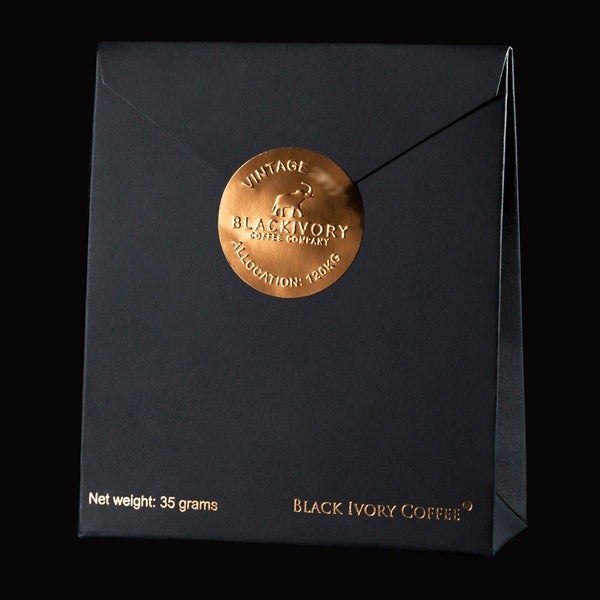 If rarity is what you're after, then it's hard to beat the coffees that involve an element of biodynamic processing – in other words, some digestive involvement courtesy of the animal kingdom. And what more majestic creature for your morning brew to have passed through than the mighty Thai elephant.
Arabica coffee beans are consumed by the roving elephants, with the digested cherry beans hand-picked directly from the resultant waste before being washed, raked and sun-dried.
With 33 kilograms of coffee cherries required to produce just one kilogram of coffee, and with only 215 kilograms of beans collected in the past year, Black Ivory is the world's rarest coffee. It's predominantly sold to five-star hotels, but a small amount is reserved each year for private consumers around the world.
The final flavour is influenced by the elephants' digestive enzymes, with the result a very distinctive cup, almost tea-like in its complexity, with notes of cacao, spice, tobacco and leather, a hint of grass and red cherry.  
Shop Black Ivory Coffee, £105 per 35g
Ninety Plus Coffee Batch #22324, Panama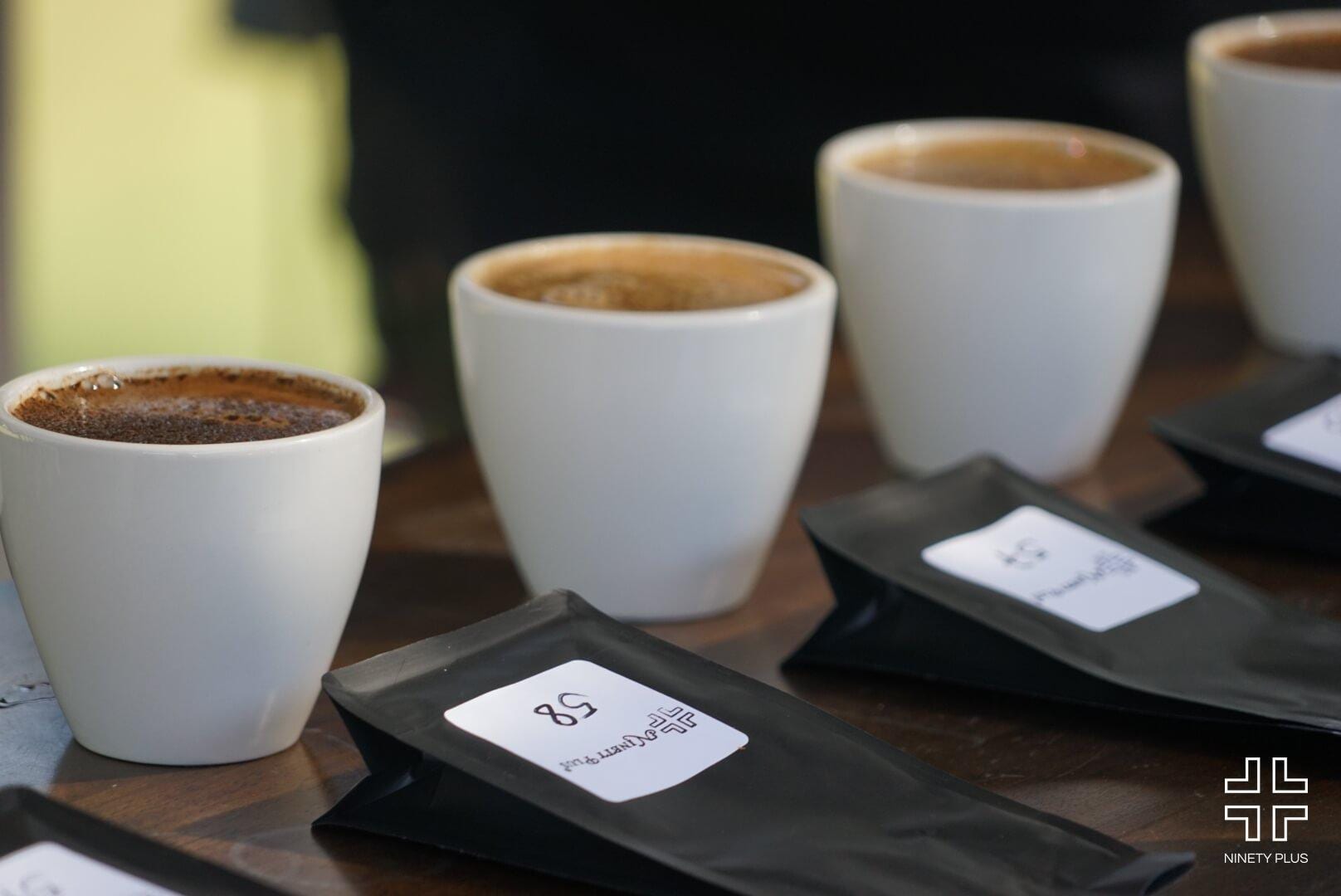 At $12,000 per kilogram, the most eye-wateringly expensive beans on our list comes from the comparatively low-key new kids on the block, Ninety Plus Coffee.
Batch #22324 is described by the company's founder Joseph Brodsky as 'the best coffee I have ever tasted in my life'.
The Ninety Plus Estates are located in Panama on the western slopes of the Barú volcano, where heirloom Ethiopian varieties of coffee are grown under full forest canopy and produce relatively small amounts of intensely aromatic coffee.
This batch is from the Gesha variety, produced in rich volcanic soil around 1600m above sea level.
'They've really been focusing on more modern processing techniques, micro production, and then also going back to heritage varietals,' explains Cunningham of Ninety Plus.
'They are pioneering – they started off making micro lots of coffee from Ethiopia, but they then bought their own farm in Panama to focus on the Gesha varietal. They have been really instrumental in moving the dial on what can be achieved in coffee production.'
Shop Ninety Plus Coffee Founder's Selection Batch #22324, $1200 (£970) per 50g
Jacu Bird, Brazil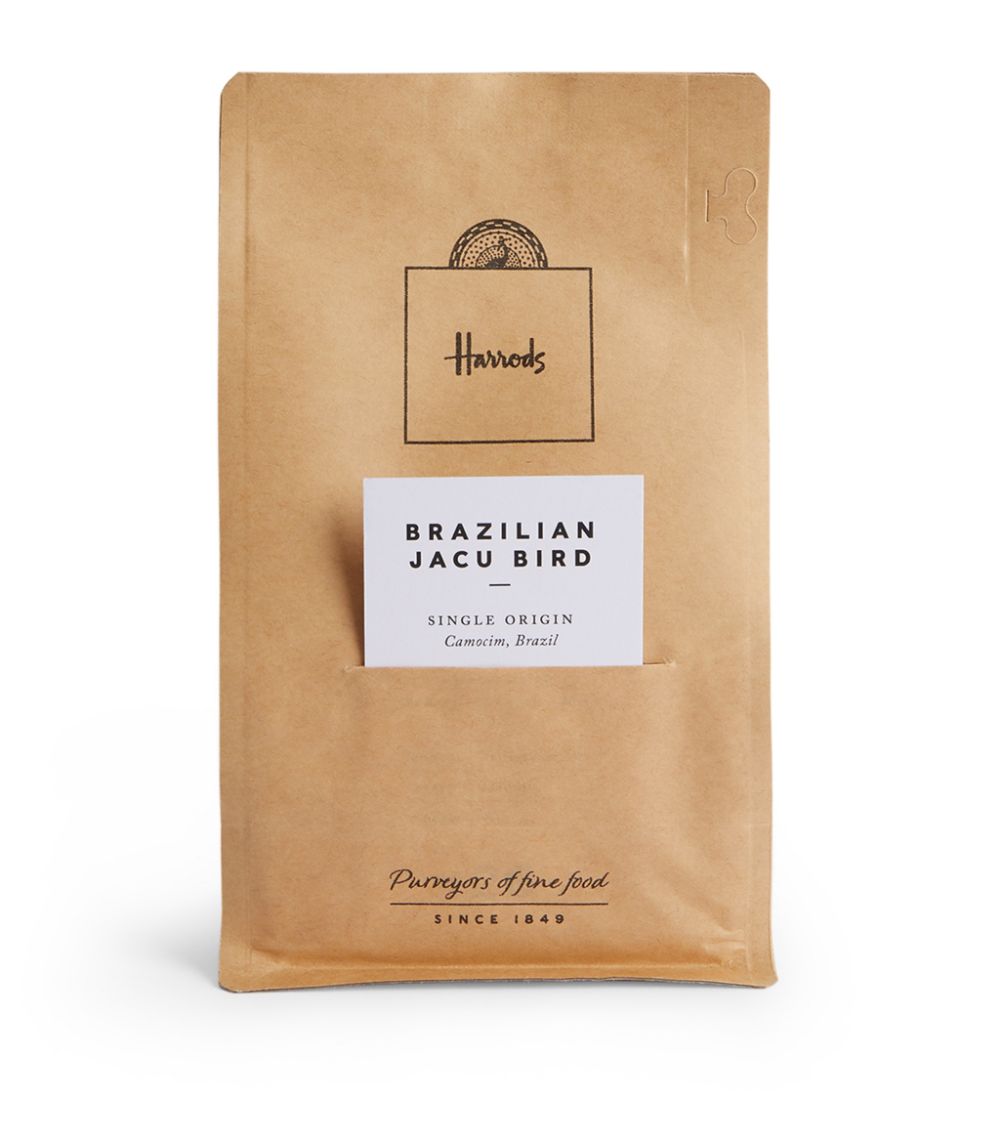 The protected Jacu bird is indigenous to South America, making home in the dense forests of Brazil where they gorge upon the fresh coffee cherries of the small local plantations.
Since 2006 local villagers have been foraging the wild birds' odourless droppings and sifting out the digested coffee beans, which are then dried, cleaned and stored in parchment for three months.
With a laborious method like this it's understandable that sourcing these scarce beans comes at a high price; but you'll be rewarded with a phenomenally sweet, smooth but full-bodied cup, tinged with nuttiness and hints of aniseed and a pleasing lack of bitterness on the palate.   
Shop Brazilian Jacu Bird Coffee, £350 per 250g
Wild Kopi Luwak, Indonesia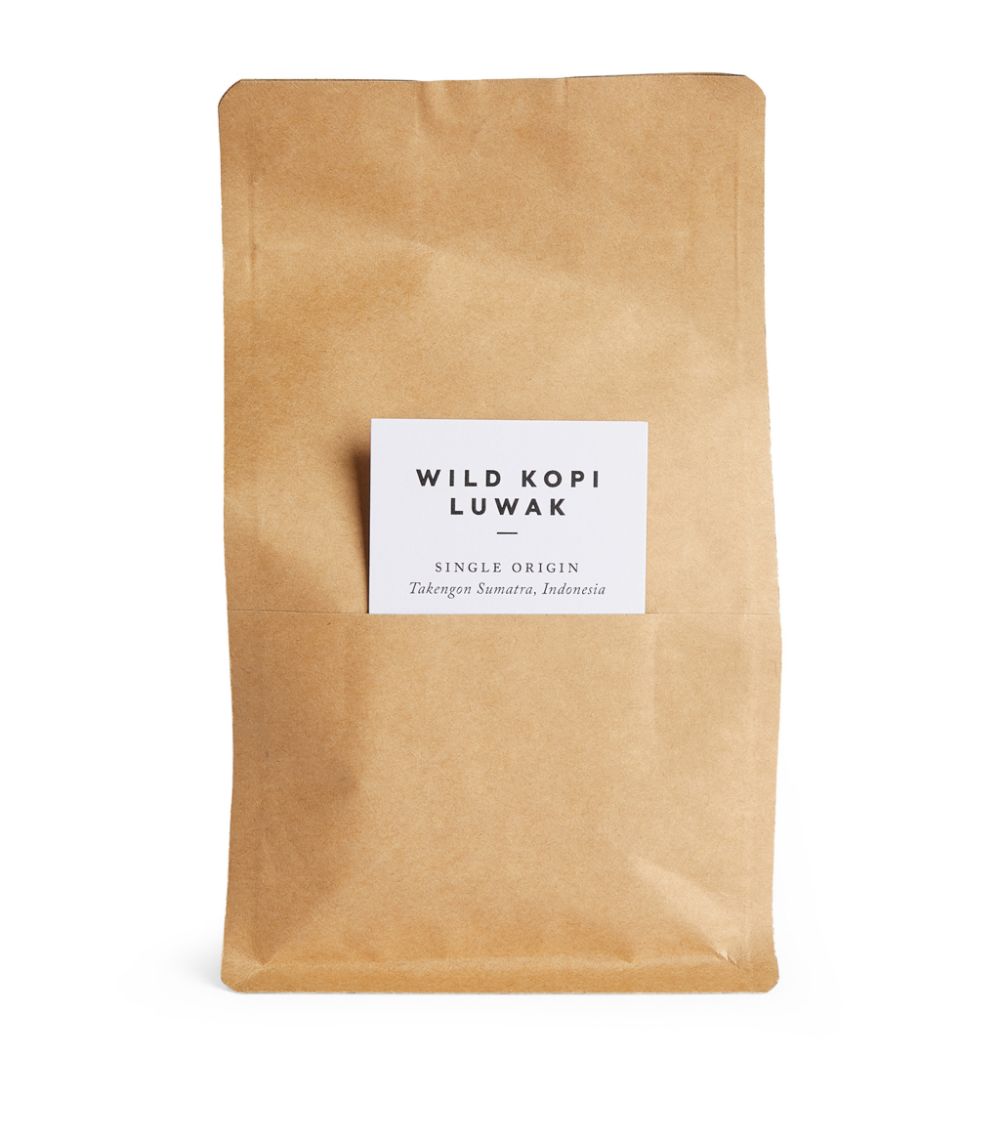 This rather notorious brew is also known by a more colourful name: cat poop coffee.
While this coffee divides opinion (some claim it's a tad overrated), there's no denying it has legions of loyal fans who enjoy its intense yet delicate flavours. It's unusual provenance certainly lends an exclusive cachet: the original digestive tract-sourced coffee, this particular variety is foraged only from wild Asian Palm Civets, ensuring the conservation and protection of the diminutive creatures.
Harvested in Sumatra, the beans produce a rich cup with notes of red apple, chocolate and citrus. There's only one way to decide if this brand is for you, and that's to try it. 
Shop Wild Kopi Luwak Coffee, £500 per 250g
Wrangham Estate Peaberry, St Helena
If it's good enough for Napoleon, it's good enough for us – after all, post exile to this isolated volcanic island in 1815 he opined 'the best thing about St Helena is the coffee!'.
This British overseas territory lies in the South Atlantic Ocean, where the Green Tipped Bourbon Arabica varietal was introduced by The East India Company in 1733.
Made from a naturally occurring mutation of the regular coffee cherry, the peaberry features only a single bean and is characterised by its sweetness and robust flavour, with notes of citrus, honey, berry and stone fruits.
Combining history, heritage and prestige with more modern methodologies, this elegant drink is well-deserving of its punchy price tag. 
Shop Wrangham Estate Peaberry coffee, £125 per 250g
Fortnum & Mason Organic Decaffeinated Ground Coffee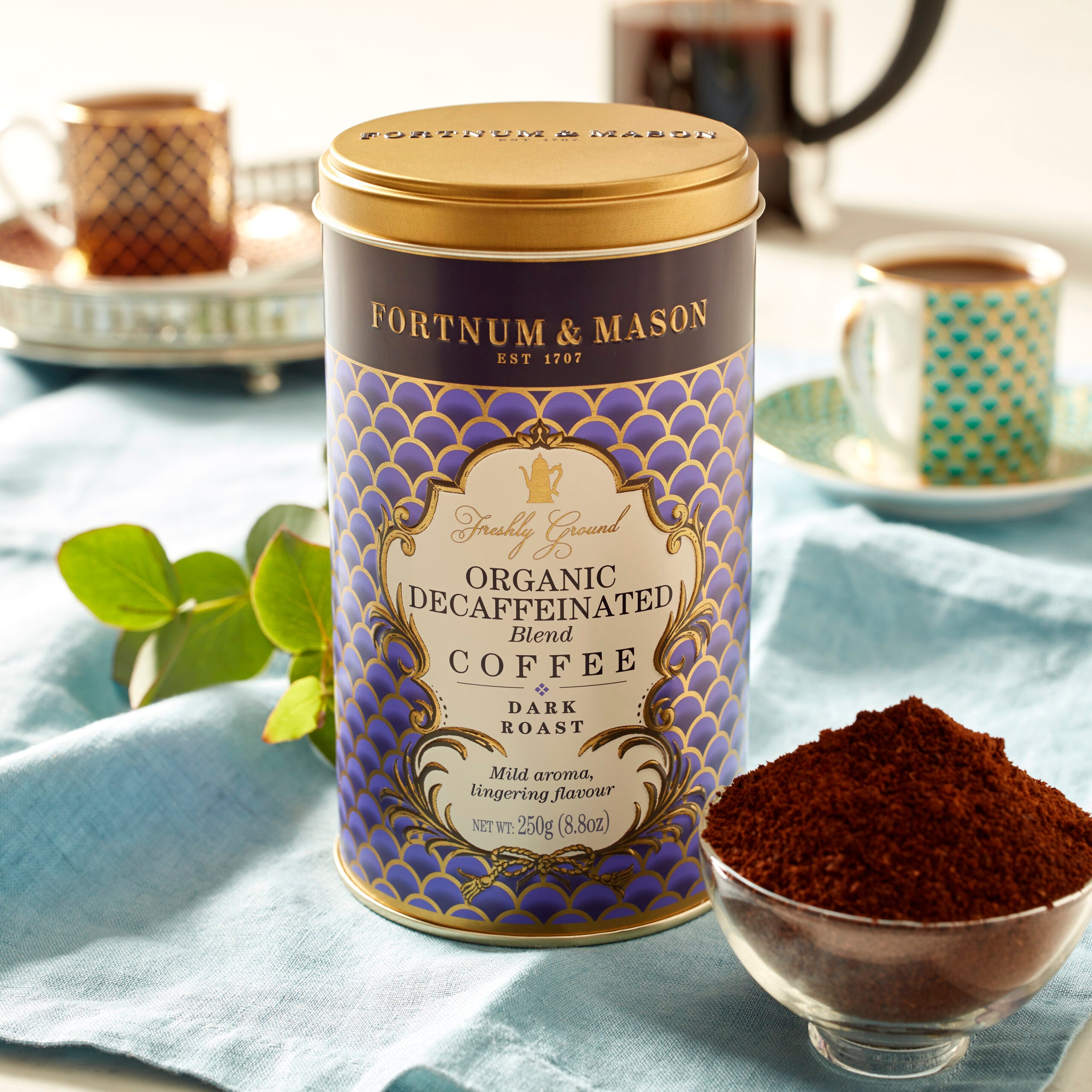 For those who are trying to cut down on caffeine, Fortnum & Mason's organic, decaffeinated blend is a firm favourite among those who prefer their brew to have all the taste without the power punch.
'Caffeine is water soluble, so we use the Swiss Water Process of decaffeination, which is the gentlest method out there – so it removes as little of the flavour profile as possible,' Cunningham explains.
The result is a milk chocolate-toned coffee, rounded and mellowed but with a deep, enduring flavour – a fantastic brew to enjoy day and night. 
Shop Fortnum & Mason Organic Decaffeinated Ground Coffee, £13.95 per 250g   
More from Spear's
Seven luxury Japanese whiskies to buy and drink
The collectable cars to invest in for 2023
Why the time is now for Hermès and Cartier watches