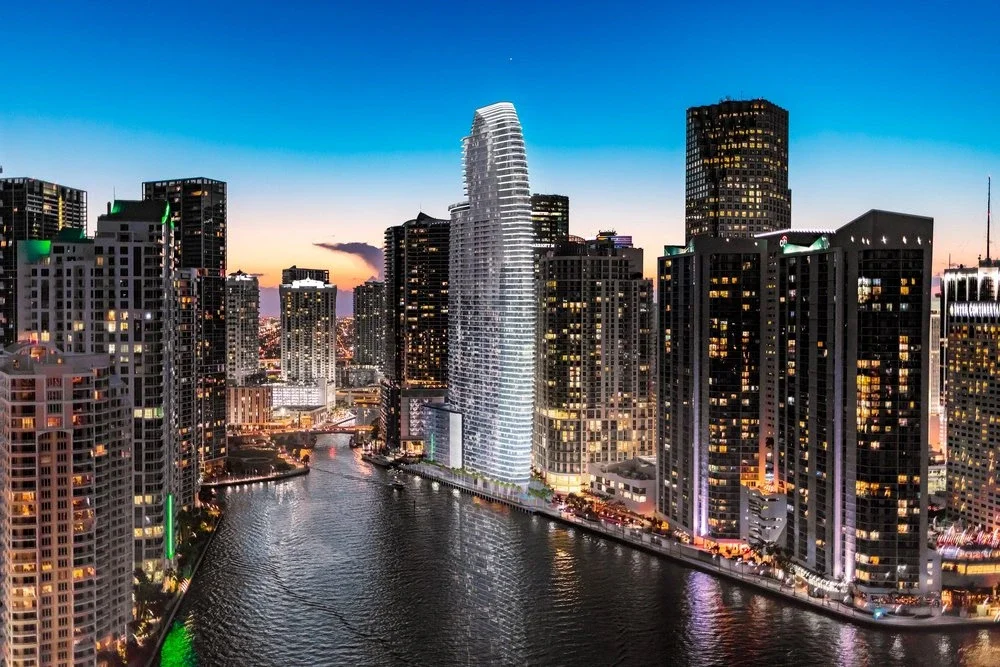 Branded residences are still a huge area of global development, but experts caution against lazy development from brands looking to cash in on the trend.
The latest analysis by Knight Frank shows that the current pipeline of branded residences is projected to increase the global total by almost two-thirds.
Currently Knight Frank records 186 live and operational branded residence projects, with 138 more in the pipeline, mostly scheduled for completion by the end of 2026.
These projects make up 15,774 residences, which when the current pipeline is added, reaches a staggering 25,915.
[See also: What's next for branded residences?]
'The clearest feedback from our research is the depth and breadth of opportunities for developers and operators,' Liam Bailey, global head of research at Knight Frank said. 'The global economic environment is more challenging this year, but our view for the period up to 2026 is that demand will be supported by wealth creation, travel and investment fundamentals.'
The vast majority of branded residence projects are in North America, with 39.4 per cent of projects, most of which are in the US. Meanwhile, Asia-Pacific accounts for almost a fifth of projects, followed by Europe with 12.7 per cent, Knight Frank's Global Branded Residences report found.
Where are the global branded residence hubs?
With 106 schemes, the US leads globally as the country with the most branded residence projects, far outpacing the next biggest country, Mexico, which has 19 schemes, and the UAE (15).
Florida leads all other states in the US with 1,642 operational units and the highest number of units in the pipeline (1,872). Approximately 80 per cent of Florida's schemes are concentrated in Miami, which currently has 11 operational schemes and plans to add 10 more by 2026.
Globally, just under two-thirds of projects are in urban centres, while a third are in sun resort locations. However, ski locations make up a not-insignificant portion, particularly in North America and Europe.
What's next for global branded residence development?
The Middle East has the highest pipeline growth, with pipeline projects set to more than double the total number in the region.
Europe too is forecast to almost double its branded residence projects based on the current pipeline.
'There are so many strong destinations for future projects,' Beckett Tucker, regional director of residence sales at Aman, said. 'Dubai and Miami remain interesting global markets for branded residence propositions and these two markets have proved they have real depth of demand over time. Additionally, Japan is an exciting destination in which branded real estate is growing at pace.'
Branded residences are clearly a hugely growing space, and while brands see huge demand from buyers, with so many players it is crucial they find ways to differentiate themselves and create a unique offer for customers.
'There has been a focus on wellness and technology and demand is increasing. We believe that there is an opportunity to harness [demand] by offering more wellness and technology-focused amenities in a branded residential environment,' said Alexandra Yao, vice president, global head of branded residences, IHG Hotels & Resorts. 'We see all our markets globally focusing on innovations in their unique tailored approaches especially with intelligent design and service experience.'
[See also: On the rise and rise of 'branded' residences]
Richard Bursby, partner at Taylor Wessing, says that as the sector expands, they are seeing a gap between the hotel-branded schemes, and the non-hotel brands who may find it more difficult to define what their added value is.
'It's not impossible – but the lack of heritage in the service and property management arena makes it harder,' he writes. 'To be successful you must ensure that you are not just franchising your name with little control.'
Peter Bazeli, principal and managing director, Weitzman Associates, agrees that this may be the biggest risk to the model that has become so popular, so fast. 'From within the sector I'm optimistic that branded residences will continue to evolve to meet luxury home market requirements, but the sector has become increasingly competitive,' he writes.
'The model has become so attractive to developers that poorly conceived branding schemes are being introduced with lesser impacts on sales. Frankly, it is too easy to slap a brand on a development and claim you have created a premium. The premium must be activated through a lot of hard work and attention to detail in design.'