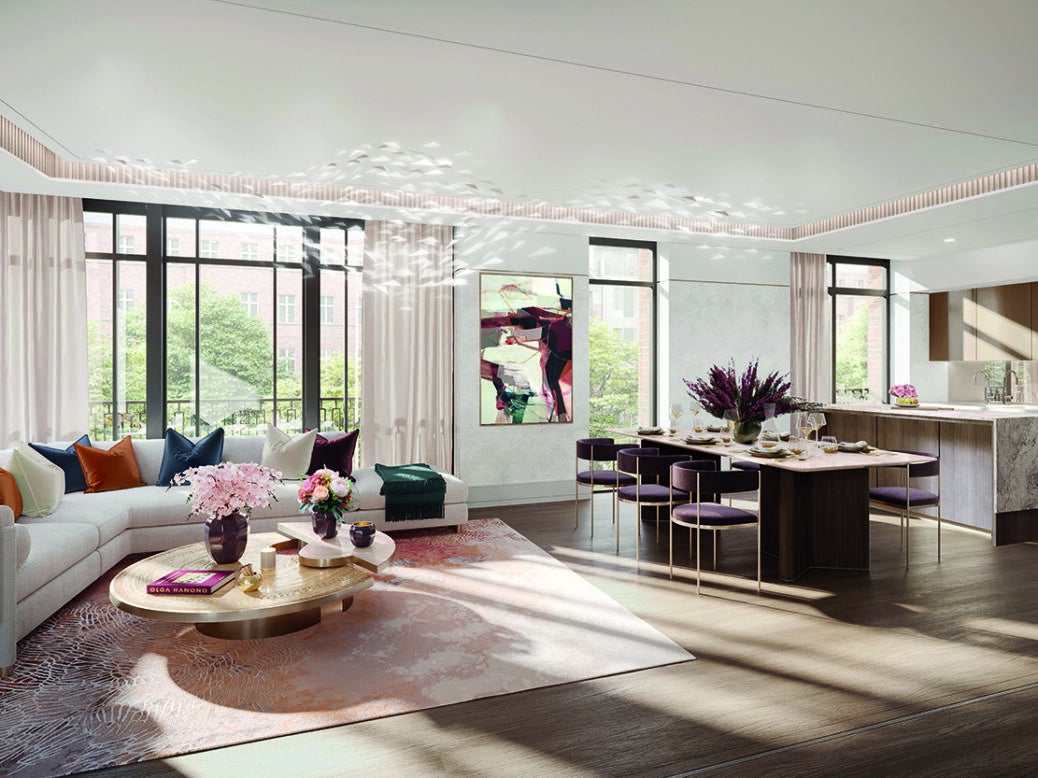 After a decade of enormous growth, the branded residence sector is taking success to the next level – but how will it progress?
When you're looking to buy property in a new city, what do you look for? Size and design? Location and security?
How about the aesthetic of your favourite sports car?
Branded residences have exploded over the past decade, with some of the world's most famous luxury hotel brands joining developers to create stunning apartments.
But headline-grabbing developments naturally come from surprise partnerships outside the hotel sector. Think Miami's Aston Martin residence and the Lamborghini Apartments in Sao Paulo.
Luxury Italian fashion house Bulgari has opened residences in Dubai with apartments reaching record-breaking prices of 12,624 AED (£3,023) per square foot.
Even the Louvre has announced a new development of 400 apartments in Abu Dhabi, inspired by the museum's iconic art and sculptures.
Beyond these fantastical collaborations though, the sector is continuing to grow and mature.
Leading hotel brands with eyes on lasting growth are looking to expand globally and diversify their offerings across price points.
Meanwhile, non-hotel residences are partnering with hospitality names to offer a high quality of service alongside their brand recognition.
New analysis from Savills has found there are now 688 branded residences globally, an increase of 16 per cent in the last year alone, and up 72 per cent compared with 2017.
And these luxury projects are on an upward trajectory, with the current pipeline bringing the global total to over 1,000.
'Both hotel and non-hotel brands see branded residences as a future growth area and an important element of enhancing their brand value,' explains Riyan Itani, head of Global Residential Development Consultancy at Savills.
'The growth potential is vast even when considering only luxury housing, especially given the growth of HNWIs globally. We believe the sector will continue to grow at an impressive rate for the foreseeable future.'
The latest numbers also show evidence of a maturing market, with key players investing heavily. In the early days – around 2007 – there were 115 global branded residences across 35 major brands, averaging 3.3 residences each.
Now, the number of residences has risen six-fold but growth in the number of brands has slowed. The average brand now has more than six residences each.
Major players in the hotel and tourism industry have recognised that attaching their names to luxury homes offers huge potential.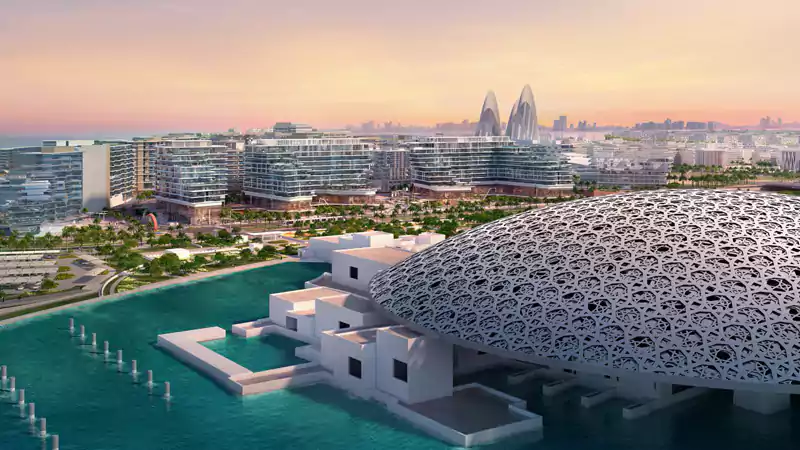 Indeed, Marriott International alone has almost 200 branded residence properties open and in development. These fall across 16 distinct brands, including Ritz-Carlton, St. Regis, W and Autograph.
Its portfolio covers 45 countries and territories, and is continuing to expand globally, says Dana Jacobsohn, chief development officer for the group's US Luxury Brands and Global Mixed-Use projects.
'Maybe seven to 10 years ago, it was almost entirely a US-based business model, now three-quarters of our pipeline is outside of the US, so that's really exciting,' she says.
More than a third of the world's branded residences are in North America, but Central and Latin America, along with the Middle East, are projected to double their allocation of luxury branded homes by 2026.
Nekajui, a Marriott Ritz-Carlton Reserve Residence in Peninsula Papagayo, Costa Rica, sold $180 million worth of homes on the first day of launching sales in early 2022, and now only two of the 36 residences are left.
Marriott's W Residences in Downtown Dubai sold out completely in under a month.
Buying habits across global cities
In Central and Latin America, Jacobsohn explains, buyers are largely opting for holiday properties in a tourist destination.
Many of those buyers then rent out the properties for part of the year.
In the Middle East, however, customers tend to be more primary or secondary buyers, people who are there for all or a large portion of the year, often for business.
Already the world's branded residence capital, Dubai is set to increase residences by 73 per cent by 2027.
There are major projects are in the works in Istanbul and Bangkok. Sao Paulo, Brazil's richest city, is expected to more than double its number of branded residences.
Cairo, which currently has no branded residences, is projected to have 16 within five years.
And the types of residences are changing too. Upper-upscale and upscale hotel brands are set to shift the dominance from luxury hotel brands, which currently make up over half of all branded residences in the sector.
A quarter of Marriot's upcoming branded residences are in the premium space, rather than luxury, and Jacobsohn believes these will still appeal to ultra-wealthy consumers.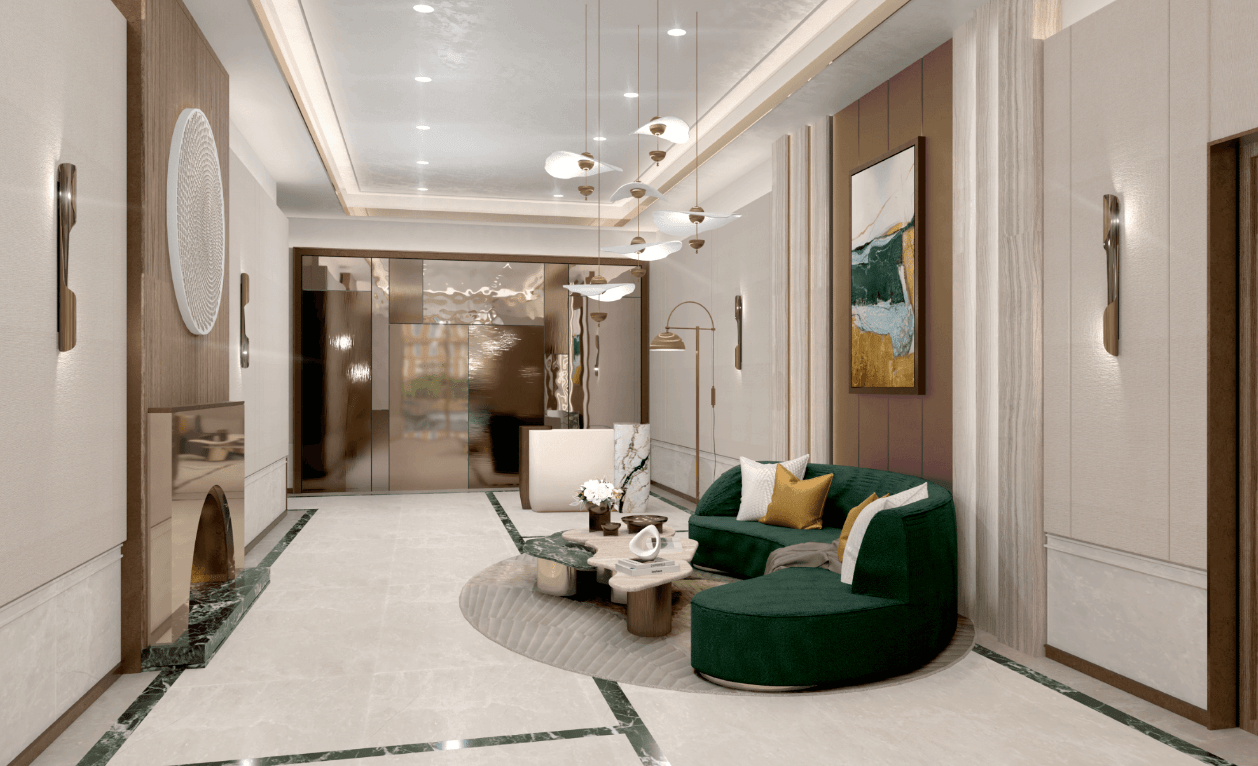 'More and more hotel brands are tailoring their offering to include upper-upscale, and upscale brands allowing them to reach new markets and demographics," explains Itani.
'Ultimately, branded residences do not need to be solely a luxury proposition as the concept works well across chain scales and price points.'
This allows brands to reach different buyer profiles: UHNWIs owning multiple private residences, as well as buyers drawn in by the capital appreciation and revenue potential of these trusted brands.
Although Jacobsohn says Marriott and other key players don't yet anticipate expanding further down the price point, some brands are already operating in the mid-scale range.
Accor, with luxury brands including Raffles, Fairmont and Banyan Tree, has already done so, with developments such as their upcoming 242-apartment Novotel residence in Saudi Arabia.
'Shift in approach' for non-hotel brands
But of course, some of the most noticeable residences - Aston Martin, Lambourghini, Bulgari, Armani - haven't even been hoteliers at all.
While the non-hotel segment currently makes up just under a quarter of all completed branded residences, its growth isn't matching the pace of hotel brands.
Taking upcoming developments into account, this segment will find its share fall to a fifth.
Among non-hotel brands, around half of residences are in the design segment, such as the YOO residence portfolio, or LightArt which has developments in progress across nine cities globally.
Cutting edge non-hotel branded residences are still in play, but Itani says there has been a shift in their approach.
Non-hotel brands are focusing on detailed planning and governance to ensure their service offer stands up to that of iconic hotel brands.
'It is a very dynamic field that is changing rapidly, with projects coming online bearing little resemblance with some of the historic developments in terms of services and amenities.'
More from Spear's
Super-prime rents soar in a post-pandemic world
Does restricting foreign buyers reduce house prices?
Interview: Sean Mulryan, the Irish developer reshaping London's skyline