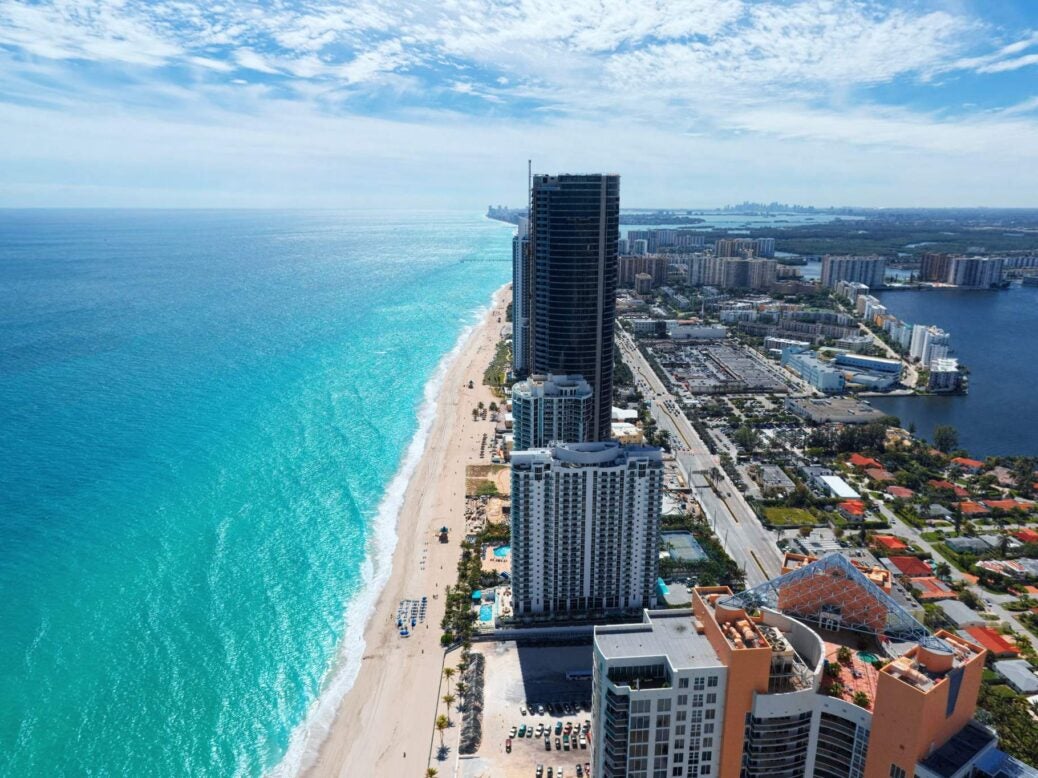 Luxury brands are falling over themselves to carve out a niche in the growing high-end residential market, writes Catherine Moye
Time was, any self-respecting HNW 'walked the walk' in both their professional and personal dealings. Bold and brash was the style. Now 'glide the glide' might be a more apt term. Ever more HNWs want their lives to flow seamlessly between environments that reflect their preferred luxury brands – and they expect their properties to match this.
For example, not only will the satnav in an Aston Martin painlessly guide one through Miami's hellish highways, soon it will also deposit you at Aston Martin Residences, a downtown development by the car manufacturer and G&G Business Developments that completes in 2021.
Inside this development of 66 luxury condominiums, the interior of your Aston and its dashboard appeal will be followed through into the lobby and common areas. In the condos, the design, smart tech and Aston Martin furniture packs (available at a hefty premium) will ensure a transition from car to home, without changing aesthetic gear. You might call it cruise control.
Aston Martin is hardly alone in hitching its automobile brand to a swanky residential apartment scheme. Miami's Porsche Design Tower, which boasts the engineering feat of enabling cars to be lifted up to your apartment, was a huge success. Only a handful of the 132 apartments remain unsold, including a $32 million penthouse. Closer to home is Mercedes-Benz (at Fraser) Suites in Kensington.
Furthermore, so many Italian fashion and jewellery brands, including Missoni, Versace, Armani and Bulgari, have hitched their names to property ventures that devotees will soon be able to flash a lot more than a handbag logo. Residences by Armani/Casa in Miami will boast an unbeatable sense of arrival through an elegant porte-cochère and professionally curated collection of museum-quality art that will be displayed in the building (to be completed in 2021).
'It's not surprising so many developers choose to brand their real estate,' says Rob Green, founder of Sphere Estates. 'It adds prestige, provides buyers with a greater sense of security in their investment, and it adds a premium to the achievable sales price.'
Chris Graham of Graham Associates, an expert on branded residences, says the rise of developments tied to luxury brands is an offshoot of the booming market in resort developments, where a hotel operator joins forces with a developer to provide hassle-free holiday homes with hotel rooms and services. There are hotel-residence developments in more than 50 locations worldwide.
In the 2018 edition of his exhaustive 'Branded Residences' report, Graham found that 27 new hotel brands have entered this lucrative market in the past two years. The new trend for luxury fashion and car brand tie-ins is on top of this.
'These are trophy purchases appealing to trophy hunters around the world,' he says. 'If you say to someone, "I just moved into a Four Seasons or a Giorgio Armani," there's no doubt the association with that brand plants all the right seeds in the listener's mind.'
Then there's the convenience factor, especially with the hotel resorts. 'These resorts benefit from five-star services and amenities,' Graham says. 'Plus, should you wish to rent, you can through the hotel's management scheme.' That convenience entails paying a premium on the purchase price and hefty service fees.
Alex Moulas, a director in Savills' international development consultancy team, compares the branded residence to other HNW 'lifestyle purchases' and says: 'It's no different to buying a yacht, or a private plane.' Savills wants to be involved with this booming market from the get-go: 'Savills is there throughout the whole process, from when the developer
who owns the land approaches the hotel operator or fashion brand, right through to the sale.'
Missoni Baia in Miami is the first development from the legendary fashion house. The 249 residences in this 57-storey waterfront tower are available from $560,000.
The professionals expect this phenomenon to spread around the globe, especially as branded residences currently account for more than 40 per cent of available high-end property in emerging markets such as Thailand. As South America and Africa open up, HNW buyers will look for the confidence and convenience that branded residences afford them.
Maybe even Apple or Google Residences are not far off? One thing's certain, increasing numbers of luxury and high-profile brands want a slice of this market.