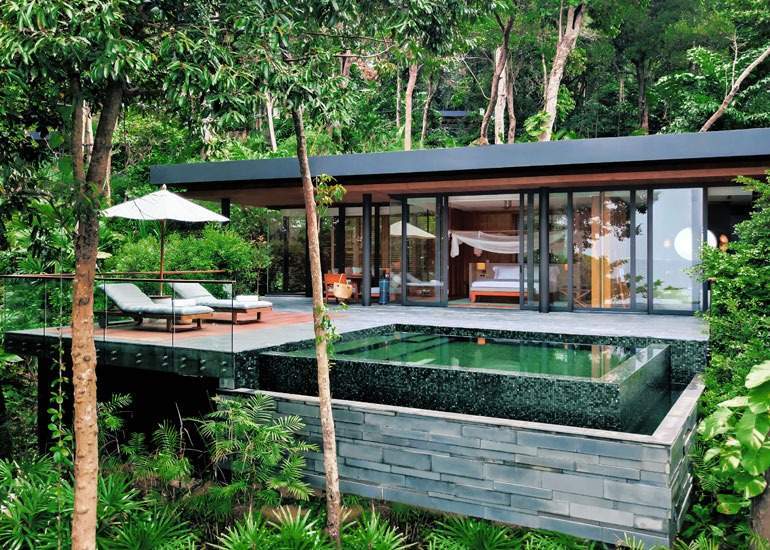 InterContinental Hotel Group adds to its already-considerable muscle by snapping up Six Senses and its focus on wellness, reports Arun Kakar
InterContinental Hotel Group has acquired Bangkok-based Six Senses Hotels, Resorts and Spas, bolstering its luxury portfolio across Asia and intensifying the firm's focus on wellness. In a $300 million cash acquisition from Pegasus Capital Advisors, it is a purchase that now brings InterContinental's luxury offering to 400 hotels and 108,000 rooms worldwide.
Wellness was cited by the group as a key fixture involved in the acquisition. The Six Senses' brand is rooted in 'guest rejuvenation and reconnection', with a focus on wellness and sustainability in some of the world's most sumptuous locations. This is centralised in its renowned spas in each of its properties, but it is also incorporated through every aspect of the hotel and resort experience – a unique characteristic among luxury brands.
InterContinental CEO Keith Barr said: 'Six Senses is an outstanding brand in the top-tier of luxury and one we've admired for some time. You only have to look at its iconic hotels and resorts to see how this acquisition will further round out our luxury offer.
'With a focus on wellness and sustainability, Six Senses has been voted the world's top hotel brand for the past two years, which is testament to its impressive management team who bring deep experience to InterContinental's luxury operations.'
Within Six Senses, InterContinental is adding a luxury operator with vision and credence. Six Senses currently manages 16 hotels and resorts, with 18 management contracts in the pipeline and a further 50 deals in active discussion. Locations span the Maldives, the Seychelles, Yao Noi in Thailand, Zighy Bay in Oman, and Portugal's Douro Valley. InterContinental has expressed an ambition to grow the brand to more than 60 hotels over the next ten years.
Its latest resort – the Six Senses Krabey Island in Cambodia – opens in March. A 15-minute cruise from the resort's 'mainland jetty', it embodies the tropicality of the location and the Six Senses' brand of luxurious wellness. The 12-hectare resort features 40 free-standing pool villas, a spa, sunset bar, two restaurants, an ice cream parlour, outdoor fitness circuit, oceanfront boardwalk, beachfront sundeck, open-air cinema and a sky observatory.
Six Senses CEO Neil Jacobs added: 'This is an exciting new era for Six Senses, Intercontinental believes in our purpose to merge the two platforms of wellness and sustainability to promote personal health, and the health of the planet.
'Joining forces with Intercontinental means we can use a wealth of systems and operational excellence to grow our brand and reach new markets without losing our quirky personality and playful touch.'