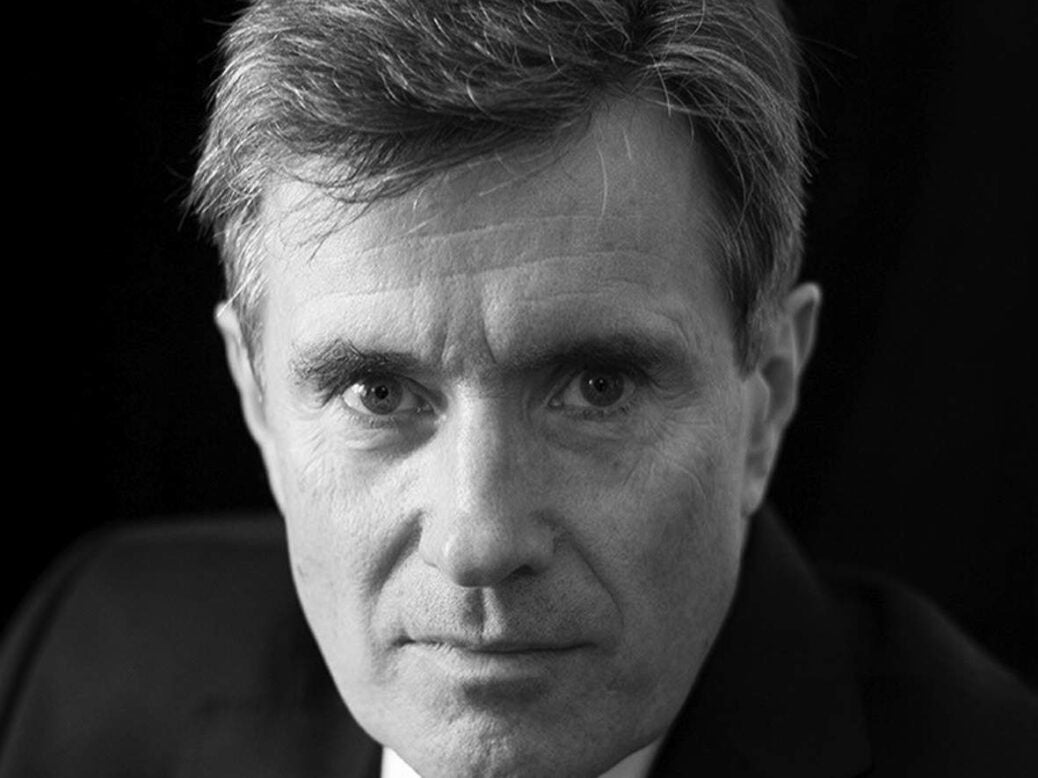 Former chief of MI6 Sir John Sawers says we should be fearful about the impending confrontation between America and China, as the latter flexes its newfound super-power status, writes Emelia Hamilton-Russell
The world needs to brace itself for further confrontation between the US and China, as the latter seeks to enjoy a international political and diplomatic influence commensurate with its newfound economic status – and the former does its level best to prevent it from happening.
That's the pessimistic outlook from the diplomat and former spymaster Sir John Sawers, who ran MI6 from 2009 to 2014 and was UK ambassador to the United Nations 2007-2009.
Speaking at Guernsey Finance's wealth insight forum, Sawers looked back with nostalgia on a period of some 20 years where the state of the world was 'fairly predictable year on year'. He said that Donald Trump's election and the subsequent change in America's 'political style' – along with the rise of China – would in future be regarded as one of the biggest shifts in modern history. It marks a shift towards America behaving 'just like another global superpower'.
Delving deeper, Sawers – political director of the Foreign Office and foreign policy adviser to Tony Blair when he was prime minister – asked attendees to look beyond the issues they might have with Trump the man, and instead see him as a consequence of the changes that are going on in America: 'America isn't willing to defend liberty and freedom around the world as it was in the Seventies and Eighties,' warned Sawers. 'The US is going to fight for American interests, and is going to do so even as the countries that are traditionally its allies and friends are bruised and battered in the process.'
That's not to say that the Trump method hasn't been, on some level, a success. Based on conversations with American businessmen, Sawers believes that many high-ranking business leaders are supportive of his policies, despite what they might think of him as a person. Rolling back regulation, simplifying and cutting taxes, investing in infrastructure ('although we haven't seen so much of that'), is basically a business-friendly approach to politics that many believe will represent a boon for the global economy.
However, this 'new American style' continues to send shockwaves across the world, and has given rise to some questionably diplomatic decisions. Sawers pointed out that the US administrations' declaration that Canada represents a security threat to the US, and its subsequent decision to impose sanctions was at first 'alarming'. However, when President Trump then announced to the United Nations that he'd fallen in love with Kim Jong-un, the situation became 'almost comical'. 'To vilify your closest neighbour and ally as a national security threat and embrace the world's greatest dictator is – to say the least –a profound change in American style,' he said.
Sawers then moved on to discuss how this new style might affect international trade negotiations. 'I think we will see more tariffs being imposed, both against allies and competitors. It's going to be a tough battle, but nothing will be as tough as the confrontation that's emerging between the US and China.' He believes that while the politics in the west have been changing, that change has been a gradual evolution with some sharp shocks from 2016 Brexit referendum, the emergence of populist parties around Europe, and Trump's election. In contrast, 'what we're seeing in China is the result of a 40-year process of the whole continent of Asia rising as an economic power.' That power, he says, is 'at least as great as the US and the rest of Europe'.
Even as recently as the 1990s – the end of the Cold War – the G7 countries represented about 70 per cent of global GDP, now they represent about 45 per cent of world economic output. Even with the G7 countries growing, that represents almost a doubling of the rest of the world's share of global GDP, and most of that, according to Sawers, is because of Asia. Central to the rise of Asia is the rise of China itself. '[China] has now acquired an economy – in purchasing power terms – that is bigger than the US,' Sawers told the audience. 'The Chinese leadership is going to want to have the political influence and power that goes with being an economic heavyweight.'
This, for the US administration, is a huge problem: 'They've decided that, actually, we don't want to live in the world where China is top-dog,' he said. 'And we especially don't want to if China is getting there by cheating on trade, stealing intellectual property through cyber, using subsidies and ever-inflating credit to float their own enterprises and their own private sector. Ie taking advantage of the western-shaped international system in order to facilitate China becoming a power in broad parity with the US.'
Thus, the most geopolitically significant speech, in Sawers' view, didn't come from Donald Trump last year, but from Vice President Mike Pence. In October, Pence set out a while new strategy for the US which declared that the US was now going to compete with China, and, if necessary, confront it. If Sawers' is right, we should all brace ourselves for an almighty clash.
Emelia Hamilton-Russell is a junior staff writer at Spear's