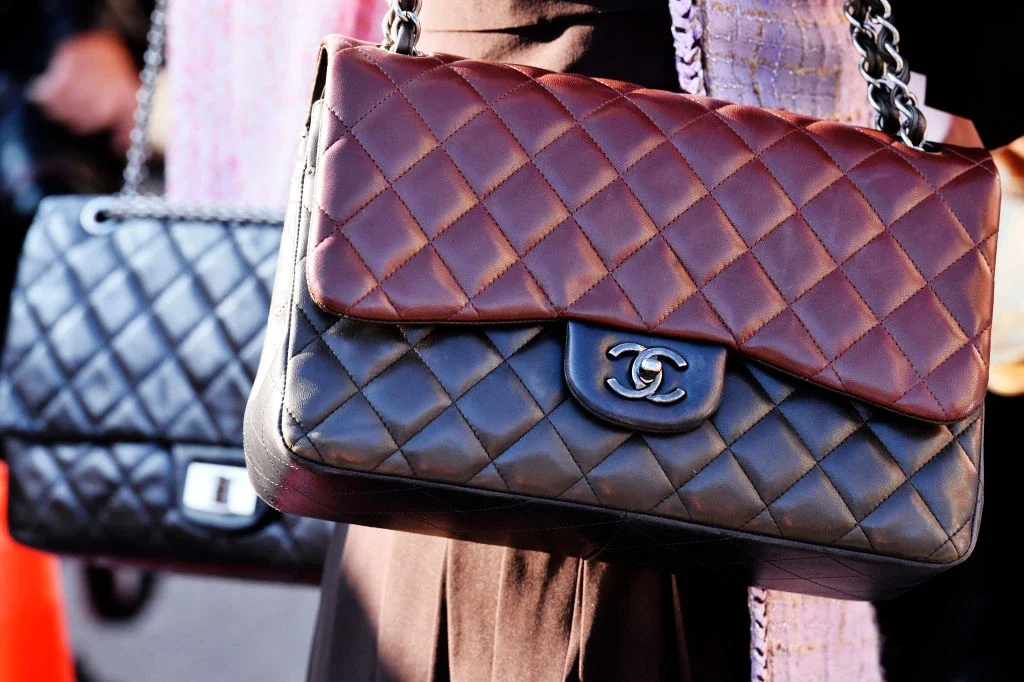 Timing, as every investor knows, is everything. But calling the market does not only apply to business; the principle extends to acquisitions that aren't usually considered 'strategic'. For example, now is a very good time to fly on a private jet, buy a second-hand Rolex (but not a new one), or shop for discounted luxury goods from high-end fashion houses.
However, it is a very bad time to buy a luxury car, take a trip to a Chanel boutique, or book a business-class flight to go on a city break.
Why? Pricing of luxury goods and experiences has gone… what's the best word? Ah, yes: bonkers.
Take fashion. Some brands and retailers still have so much excess stock built up during lockdowns that they are offloading it to the racks of discount online retailers and outlet malls, such as Bicester Village in the UK and Saks Off 5th and Nordstrom Rack in the US.
The ratio of inventory to sales for US clothing companies hit 2.18 last year, up from 1.85 a year earlier, according to Census Bureau data.
However, you might want to wait a while before investing in some new Chanel, Prada or Hermès.
They are among the super-high-end brands putting up their prices. Handbags and fragrances have risen the most.
Louis Vuitton's Pochette has more than doubled in price from $630 to $1,290 since January 2021, points out data intelligence firm Luxurynsight.
A Chanel 2.55 bag costs nearly double what it did five years ago.
[See also: What makes them tick? Watches worn by the world's richest men]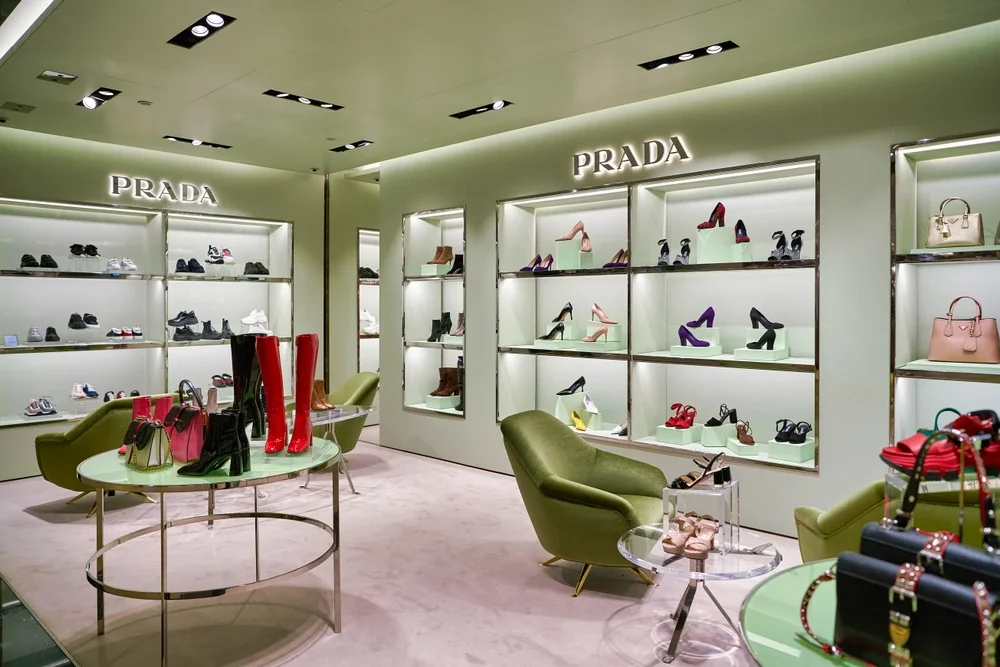 Luxury goods for savvy investors
Global economic and political factors are driving price rises – notably supply chain snarl-ups that are creating scarcity, the rising cost of raw materials and transport, currency fluctuations, and the shuttering of shops in Russia after the invasion of Ukraine. (Luxury goods outfits have to make up for those billions of lost roubles somehow.)
But there's another reason: brands know they can get away with it because post-Covid revenge spending continues unabated.
'Customers are shopping and they're willing to pay more. We are not seeing price resistance,' says Lana Todorovich, president and chief marketing officer of US department store group Neiman Marcus.
Sales of its top 20 brands were up 49 per cent last year compared with 2019.
Any money saved by savvy consumers not buying new Prada might be better invested in vintage wristwear.
The prices of pre-owned watches, which reached new heights during lockdown because many of us found it hard to resist browsing the Watchfinder.com platform when 'working' from home, are tumbling.
Since a peak in May 2022, when coveted models such as the Rolex Daytona and Patek Philippe Nautilus 5711 traded at three or four times their retail prices, the overall resale value of luxury watches has dropped by a quarter, according to WatchCharts, which tracks the resale prices of high-end timepieces.
Watcheco, an industry portal for used luxury watches, reports that the price of second-hand Rolex Submariners has fallen 46 per cent in the past 12 months.
Overall, more than a dozen popular brands of luxury watches have lost 20-50 per cent of their value on the secondary market.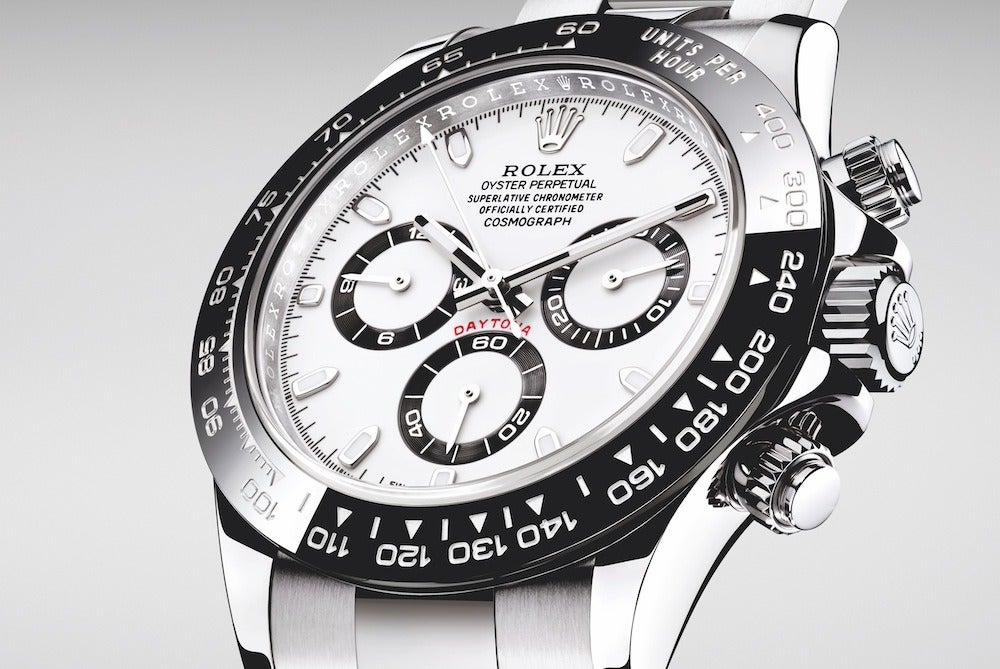 The old adage that you never really own a Patek Philippe but merely look after it for the next generation has never seemed so apt.
New timepieces are less good value, however. Luxury watch conglomerate Swatch Group has raised prices across a slew of its brands, according to investment bank Jefferies.
The price of an Omega Speedmaster automatic moonphase in Britain was £10,600 ($13,060) in early February – up 7.1 per cent compared with January last year. Rolex boosted prices by about 2.5 per cent in the UK and Europe in January, after raising prices across the continent last autumn.
[See also: How semi-private jet Aero is 'plane-pooling' the skies]
Sky-high fares see private jets soar
In those antediluvian pre-Covid years, even those who could afford to fly on private jets often chose to book seats in business or first-class on commercial carriers instead.
That's now reversing, because business and first-class air fares have never been so expensive.
Travel has rebounded far faster than airlines have been able to hire new staff to replace those laid off during lockdowns, which means 'there hasn't been enough capacity to meet demand', says Cameron McDonald, head of research and a transportation analyst at investment firm E&P. 'The only way demand has been controlled is through pricing, so you see very, very high air fares.'
A return business-class flight on the longest routes, between London and Sydney, for example, can cost up to £15,000 – more than a third more than pre-pandemic days. Business-class tickets for flights leaving the US jumped 52 per cent in 2022 – a steeper increase than in economy and premium economy, travel manager TripActions says.
But head 30 minutes beyond Heathrow to Farnborough and you'll see some of the best-value private jet fares ever. Does £3,000 for a return ticket to Ibiza sound good?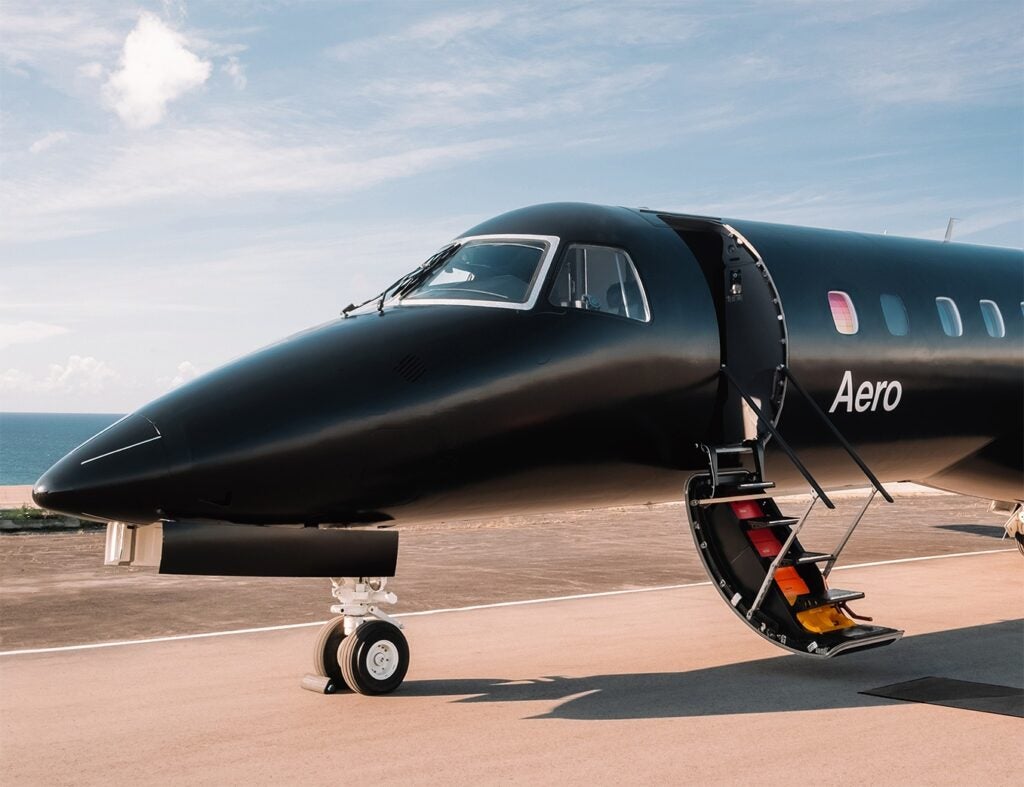 Thought so. There's a catch, of course, but not a very big one. As you may have read in Spear's issue 85, the operator, Aero, is not quite private.
There are – gasp! – other people on board. But not many. Their jets only seat 16. The £3,000 fare is one-twentieth of what it would cost to fly fully private.
If you need a more down-to-earth vehicle and want to splash out, you might want to wait a while. Prices for new and used luxury cars are at an all-time high, thanks to those supply chain issues.
A new Volvo EX90 will cost you north of £100,000. Yes, a six-figure Volvo.
The new first pure electric Rolls-Royce, the Spectre, is expected to cost more than £500,000 when it is launched this summer.
Will recession and crypto collapse spark a slump in demand for luxury goods?
Not according to Hermès executive vice president of finance Eric du Halgouet. 'We don't see any sign of slowdown in any of our markets,' he says.
The return of Chinese tourists to Bond Street, Avenue Montaigne and Madison Avenue after Beijing's relaxation of Covid rules will help to buoy demand.
So, what's the ideal strategy for those who want to enjoy the good life in 2023?
My advice is to stick with the ride you have and fly on a nearly private jet for a villa break – near Florence. Once there, you'll be within striking distance of enough discounted designer garb to fill the Uffizi – so you can luxuriate not just in superlative quality fabrics, but also in the knowledge that you have successfully surfed the currents of the luxury economy. Prego!