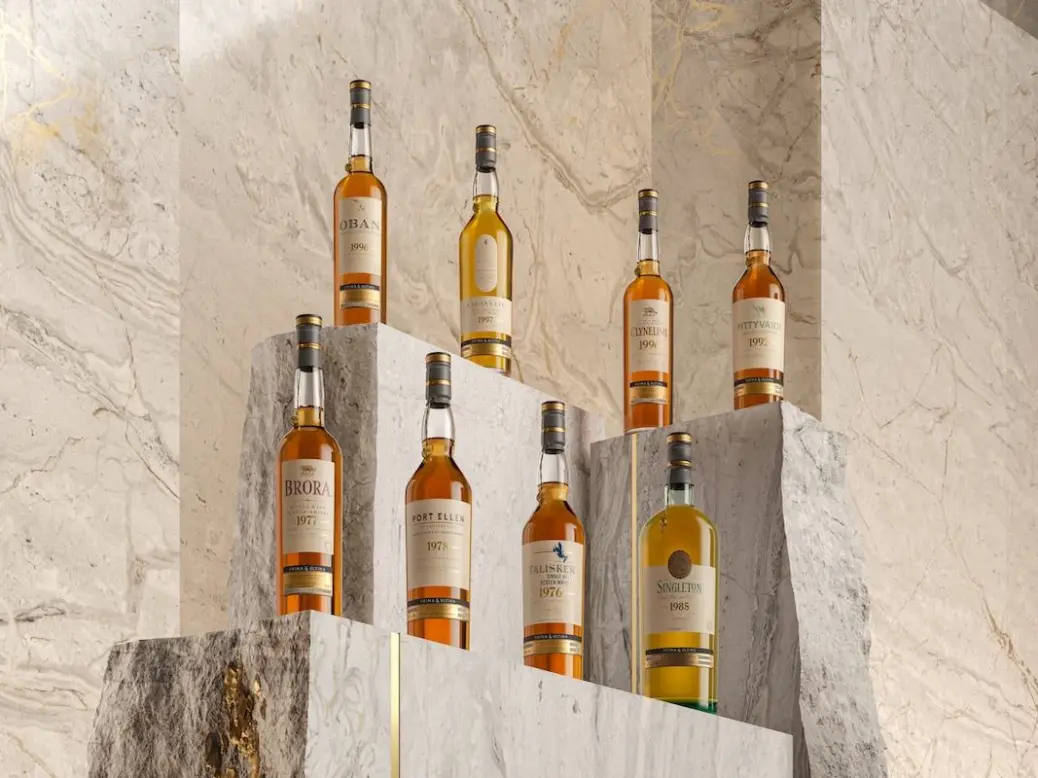 Registration opened this week for the latest edition of Diageo's Prima & Ultima collection of whiskies. Falling under the drinks giant's 'rare and exceptional' umbrella, this octet of whiskies is available as 413 complete sets, plus a limited number of individual bottles.
This is the fourth of the annual releases, each one curated by a different Diageo master blender. The now-retired Jim Beveridge and Maureen Robinson gathered the first two, and Dr Craig Wilson was liquid librarian for 2022's set.
This year, responsibility falls to Dr Emma Walker, master blender of Johnnie Walker. As the name suggests, each Prima & Ultima whisky represents a first or a last of its kind. Walker says: 'As well as being exceptional, these rare whiskies were each distilled during a specific, unrepeatable moment of note or change at each of the eight iconic distilleries.'
Those distilleries are Brora, Clynelish, Lagavulin, Oban, Pittyvaich, Port Ellen, Talisker and The Singleton of Dufftown.
[See also: Mystery buyer of world's largest bottle of whisky revealed]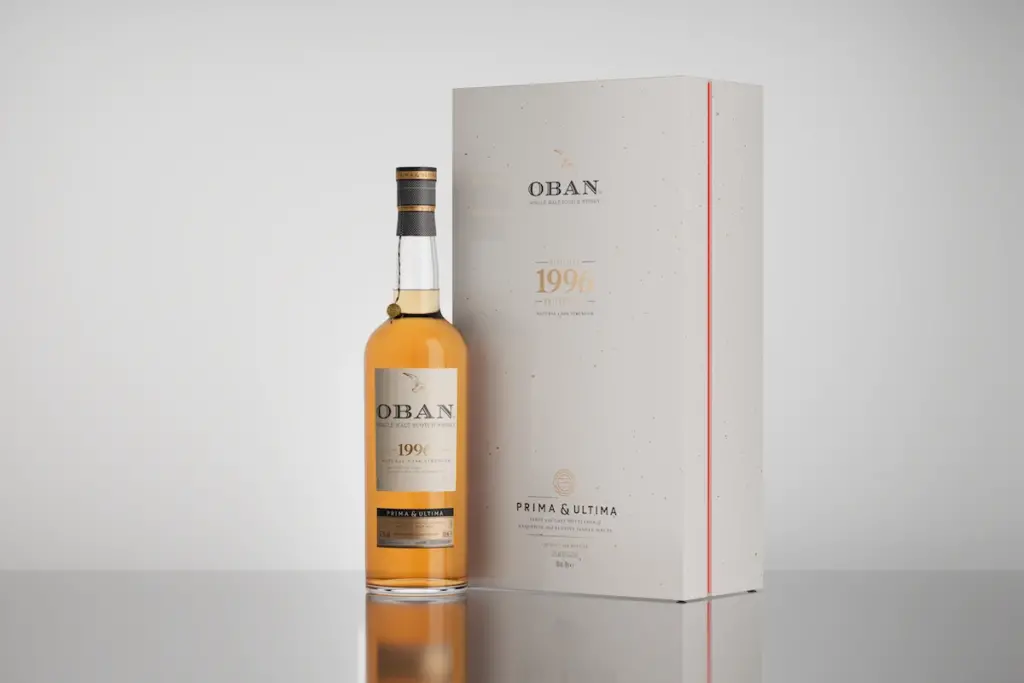 How are the Diageo Prima & Ultima collections decided?
Each collection is also a reflection of the curator, as Walker says: 'I've drawn whiskies that not only are noteworthy in whisky history, but also have a personal connection. For instance, the very first malt whisky I tried was a Lagavulin. It was its spectacular qualities that enticed me to enter the whisky world.'
[See also: How a meeting of minds inspired a new brand of vodka]
The 25-year-old Lagavulin she has chosen exhausts the remaining liquid from the Islay distillery's 1997 stock, which was also the last production from a renowned distillery manager named Mike Nicolson. If Islay smoke is a little too much, there's also a more gently peated Talisker – but a true rarity. Not only is the 46-year-old from Skye the oldest Talisker has ever released, it was also distilled in the heatwave of 1976, which has produced something highly unusual.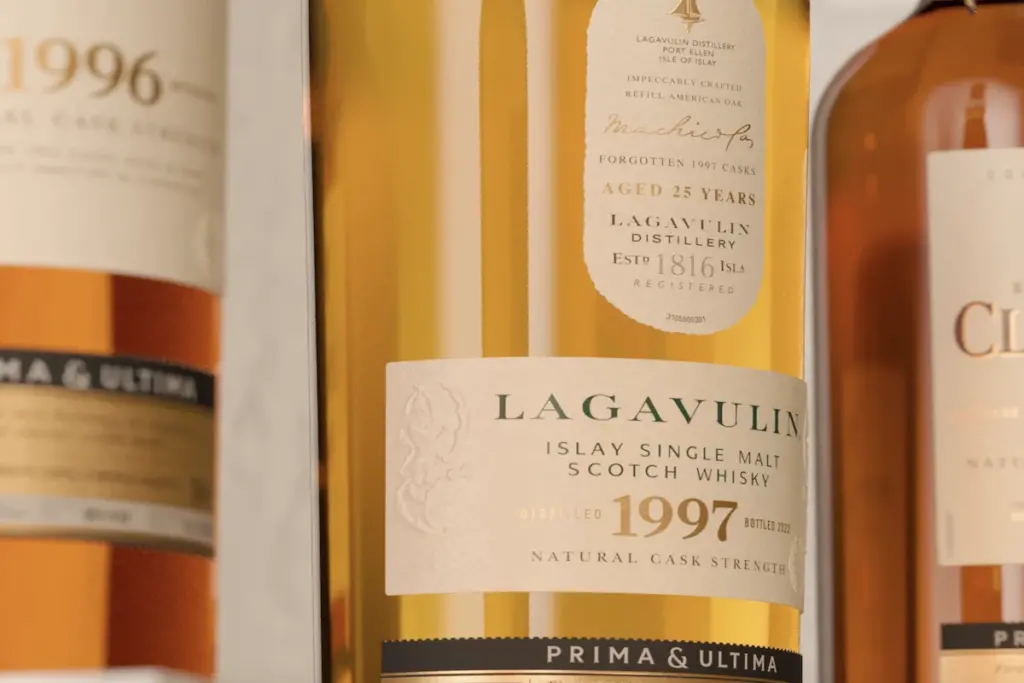 The Prima & Ultima has always included whiskies from two 'ghost distilleries' which maintain their cult status even though, having been closed down in the 1980s, they are now both revived. That's because whisky from the old stills is increasingly rare.
This year's Port Ellen, another Islay whisky, is a 43-year-old which has been in American oak hogsheads since 1978. And there is sweet smoke too on a 45-year-old Brora, distilled on the last distilling day of December 1977 and marking the end of 'the age of peat' at the Sutherland east coast distillery.
[See also: The story behind Orkney's new £39,000 single malt]
The Singleton of Dufftown 37-year-old comes from lost 1985 casks that were rediscovered when a warehouse was changing hands.
The sometimes-underrated names in this collection are more than worth their place too: the Clynelish and Pittyvaich are fine examples of sherry ageing (both in a combination of Oloroso and Pedro Ximenez casks), while Oban – the first time it has appeared in Prima & Ultima – comes from a time when the west-coast distillery was regularly winning awards.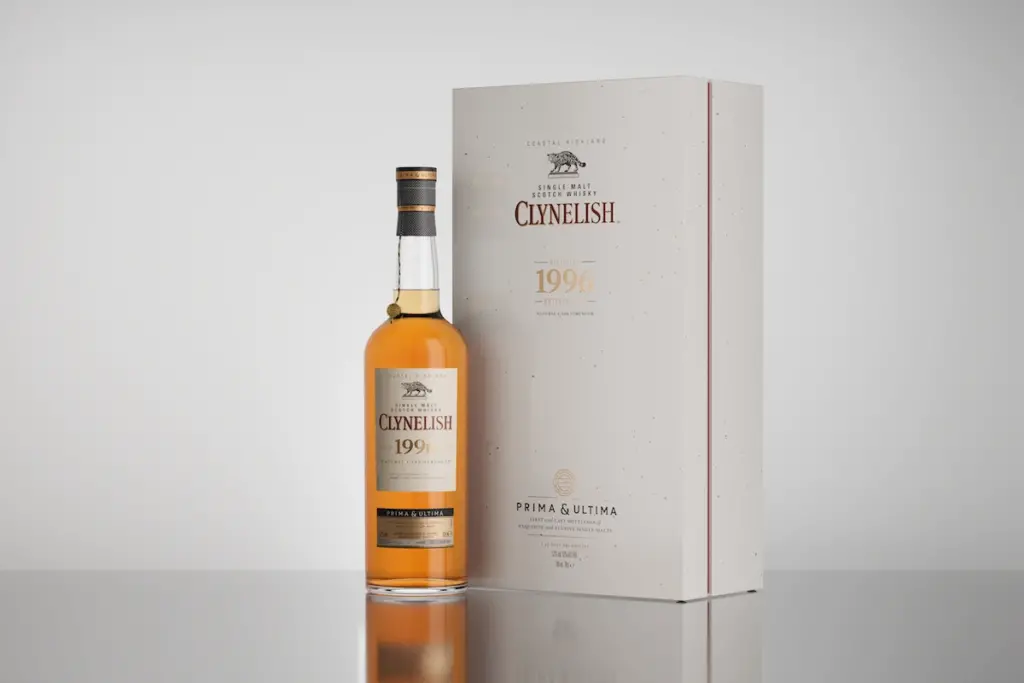 There are other 'sets' of collectible single malts available – not least Diageo's own annual Special Releases, which is pitched at the entry-level collector.
A week ago, William Grant & Sons released the third and final edition of its Ladyburn 1966 Edition Three – another product of a ghost distillery. But, while there are 11 different bottles (each depicting a different interior design by David Hicks, following editions featuring David Bailey and Norman Parkinson), the whisky is the same – albeit an incredible, treacle-coloured, leathery whisky with amaro liqueur notes (to enquire, contact privateclients@wgrant.com). 
The Macbeth Collection created by designer Alexis Livingstone Burgess, the independent bottling company Elixir Distillers, and whisky writer Dave Broom is noteworthy for not being tied to one company – they have matched whiskies (ranging from £95 to £10,000 in price) to characters from the Shakespeare play in bottles illustrated by Quentin Blake.
However, as an annual capsule collection with its own internal logic conceived by absolute masters of their craft and with consistently elevated quality of whisky, it is hard for the serious collector to look past Prima & Ultima.
The fourth release of Prima & Ultima has a RRP of £45,580. Register interest at www.theprimaandultimacollection.com