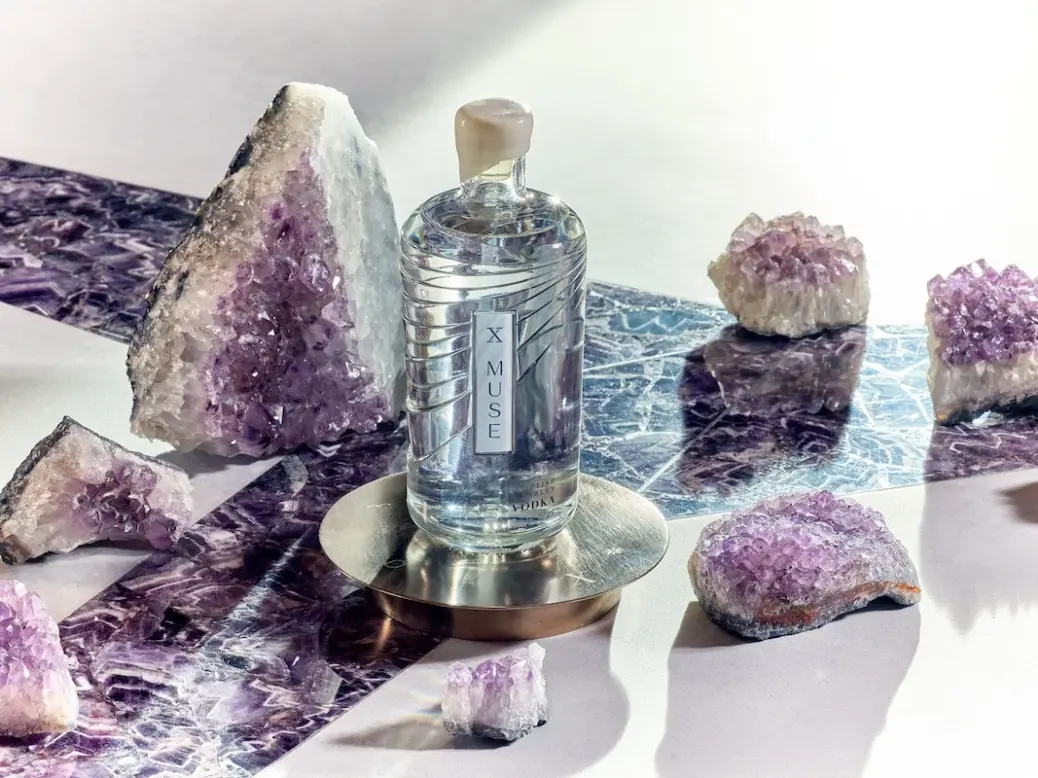 So far as genesis stories for high-end spirits brands go, X Muse Vodka begins in familiar fashion. A multimillionaire with a penchant for art meets the former head of luxury products at an international spirits giant. Then, you guessed it, they team up to launch a premium vodka.
It's made from two strains of heritage barley, which are batch-distilled separately, then carefully blended and balanced with pure water from a Scottish aquifer. So far, so typical.
But then things start to get a little funky. The two founders of X Muse have an esoteric approach to business which embraces alchemy, geomancy and other occult philosophies.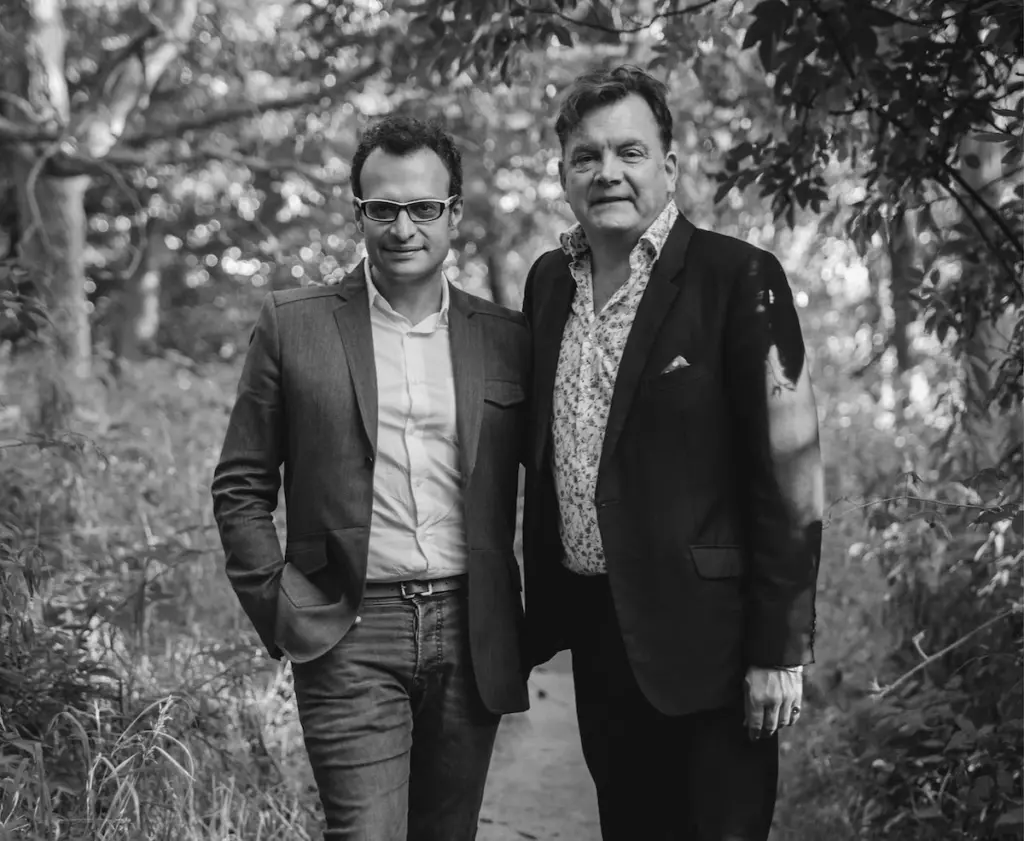 The meeting of minds that led to X Muse vodka
Robert Wilson, the art-loving entrepreneur, is the chairman of A Nelson & Co, the UK's largest alternative medicine company. With his wife Nicky, he also transformed the grounds of their home outside Edinburgh into the Jupiter Artland contemporary sculpture park.
Vadim Grigoryan is the former Pernod Ricard executive. Born in Baku, he trained as a rocket scientist in Moscow (really), later living in Paris and London for many years. Grigoryan, who introduced his concept of 'art thinking', philosophy and metaphysics to big-name brands such as Absolut, Martell and Perrier-Jouët, has also been artistic director at Art Basel and lectured at the Sorbonne.
[See also: Strong art market paints uplifting picture for luxury investments, Knight Frank data shows]
He and Wilson bonded over alternative philosophies that most people greet with scepticism – not least that water has a memory.
'We didn't set out to create a spirits brand,' says Wilson, 'but our conversations went into the connections between alchemy and early medicine through distillation of alcohol in Europe's ancient monasteries, so it seemed a natural progression.'
The pair wanted to create 'a cultural product rooted in the history of alcohol'. Grigoryan notes: 'It's not by accident that in most languages, alcoholic spirits and spirit, as in the intangible essence of a man, are words of the same route. There is a metaphysical connection.'
Creating a calming vodka
This is where the ideas behind X Muse drift into the mystic. The water used includes 'magic drops' passed through a vortex and rested on amethyst crystals, with the intention of imbuing the vodka with calming energy.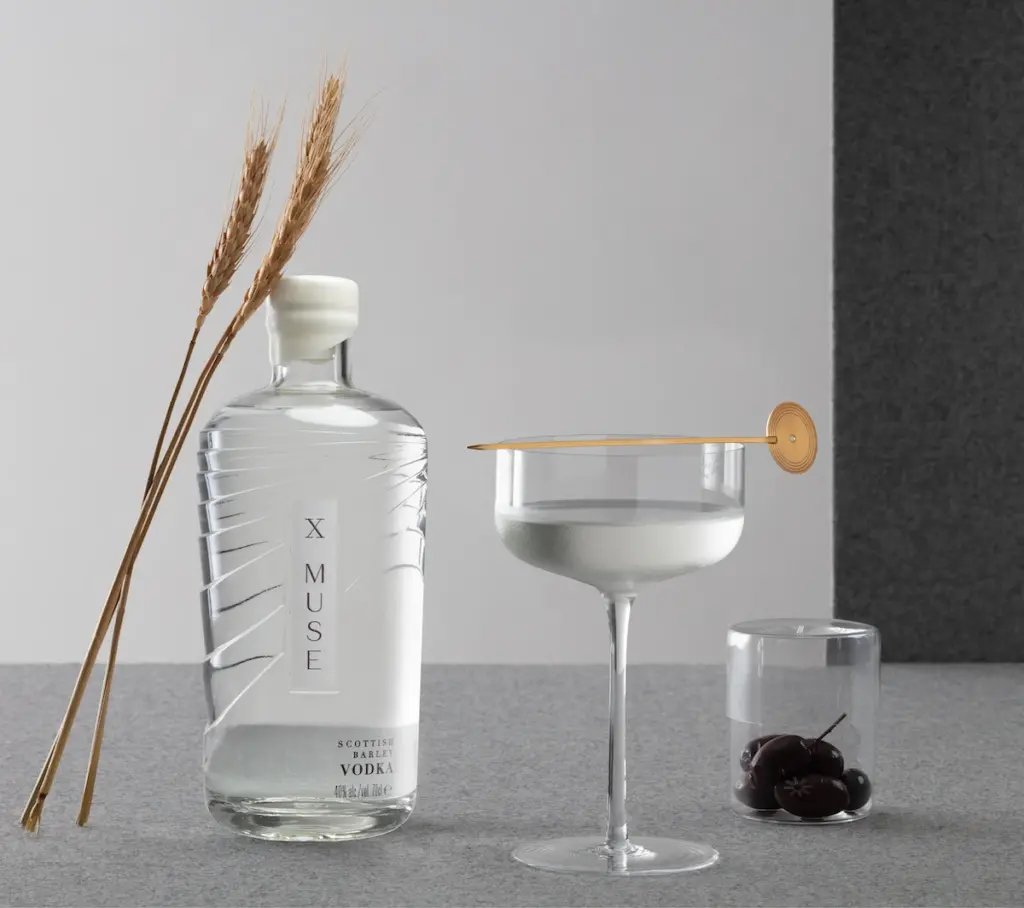 The name X Muse (pronounced 'tenth muse') is taken from a sculpture by Scottish artist-philosopher-gardener Ian Hamilton Finlay and refers to a spirit beyond the nine Greek muses (whose fields of creative inspiration were defined), who represents an unseen animus.
[See also: The independent watchmakers you need to know about]
However, the two partners do not come across as pseudo-scientific zealots.
'We don't claim X Muse is an elixir,' Wilson says. 'If you don't share our openness to ancient wisdoms, you can still enjoy a beautifully crafted product and a moment where time stands still, just as when standing in front of great art.'