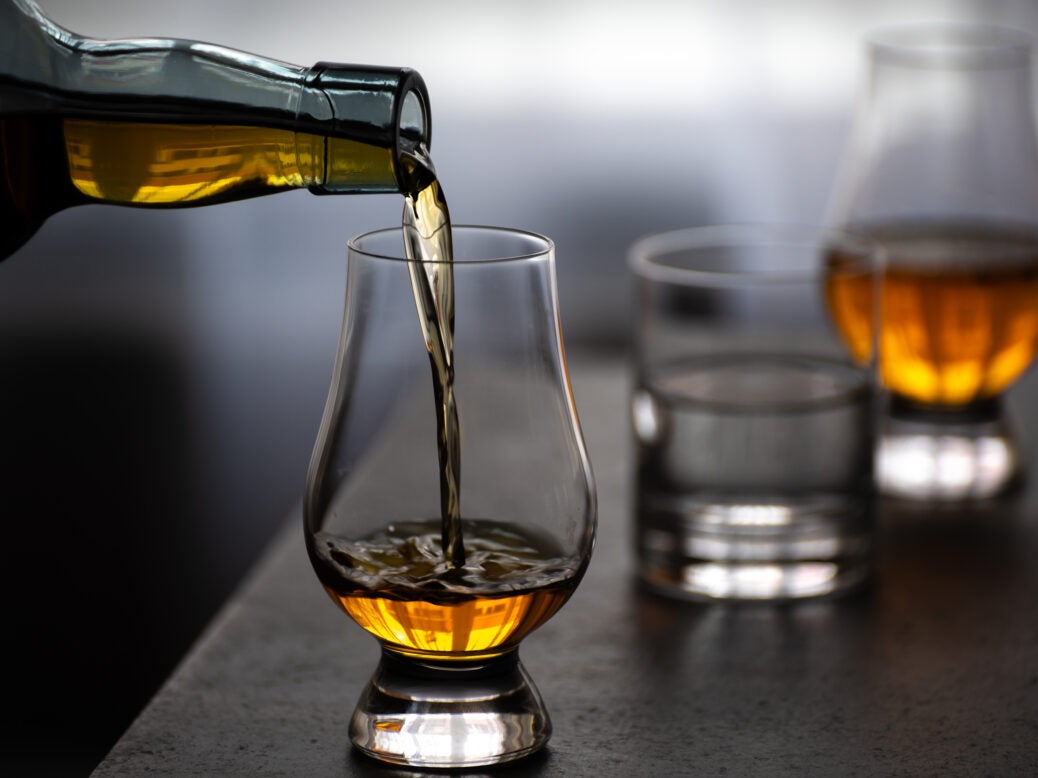 Single malt whisky is a hot investment right now, but Burns Night serves as a timely reminder: it's made to be enjoyed, writes Jonathan Ray
It's a great time to be a lover of fine single malt Scotch. Not only are a dozen new distilleries being built across Scotland, from Edinburgh to Islay, but old moth-balled distilleries, dark for decades, are also being dusted off, revamped and their stills fired up.
Those who like to invest in seriously fancy bottles of uisce beatha can hug themselves with smug delight on learning that according to Rare Whisky 101 – the leading whisky analyst and broker – sales of rare whisky are going through the roof. The first half of 2021 saw 85,000 bottles of fine whisky traded on the secondary market, worth more than £36 million. They predict the second half will have seen value of sales up almost 30 per cent on 2019.
Knight Frank's Luxury Investment Index also noted that rare whisky has done better than other fine collectibles such as wine, art or jewellery, rising 564 per cent in the last decade.
And there's plenty for the whisky collector/ lover to get excited about. In the middle range, drinks giant Diageo recently had critics drooling with its 2021 Special Releases Whisky Collection, comprised of eight whiskies such as Talisker 8 Year Old, Oban 12 Year Old and Lagavulin 12 Year Old included and ranging in price from £90 to £1,650 a bottle.
At the top end, take, for example, the recently released 1976 Littlemill Testament, from the long-closed Littlemill Distillery in West Dunbartonshire, Scotland's oldest licensed distillery. Yes, it will set you back £7,995 a bottle, but, since only 250 were made, it could prove a canny investment.
Whisky, though, is made to be drunk, and with Burns Night in view, now's the time to get stuck in. If you're new to this wonderful subject, grab a copy of the Malt Whisky Flavour Map, devised by the great Dave Broom in cahoots with Diageo. The grid is dotted with dozens of whiskies, their co-ordinates determined by how smoky, rich, delicate and light they are, and there really is something for everyone.
With the Burns Night smoked salmon, I'd be tempted to start with a dram of elegantly citrusy and herbal Rosebank 12 Year Old. With the mighty haggis I'd pair the equally mighty, honeyed, spicy Glenmorangie Orignal 10 Year Old. And with the cranachan pud- ding you can't go wrong with the light, delicately sweet and fruity Glenkinchie 12 Year Old. Add splashes of water and let the aromas and flavours flood out. Slàinte mhath!
The best Burns Night whiskies
Highland Park 15 Year Old Viking Heart Single Malt Whisky 44% vol (Buy now: Master of Malt, £79.95)
From Orkney's Highland Park, a new addition to the distillery's core range – and what a cracker it is! Presented in a ceramic decanter, it's mouth-fillingly rich with inimitable aromas of warm honeyed heather peat with ripe, spicy exotic fruit, vanilla and citrus on the palate.
Mortlach 21 Year Old Single Malt Whisky, 56.9% vol (Buy now: The Whisky Shop, £595)
From Speyside, my favourite of all Diageo's Special Releases 2020 range, distilled in 1999 and finished in PX and Oloroso casks. There are dried fruits and Mortlach's fabled 'meatiness' on the nose with hints of toffee, spice and pepper combining to make a wonderfully rewarding Burns Night dram.