Since whisky has emerged as a profitable asset class, the inevitable has happened, with unscrupulous con artists looking to make a quick buck from unwary investors, as Peter Wilson discovers
Jennifer Rose and Inka Larissa know a lot more about whisky than the average lover of Scotland's favourite export.
Together they create a weekly podcast as 'The Whisky Sisters', and Larissa, 35, has worked full-time for the past six years visiting distilleries and researching a wide range of spirits to produce her popular blog, 'On the Sauce Again'.
But when these relative pros decided to join the growing trend of buying their own barrels of whisky, they quickly discovered the bewildering range of complications that face would-be investors in this growing asset class.
'It's amazing how complex it can all be and how many scam artists seem to be operating in the whisky world,' says Rose, who lives in Glasgow. 'I did a lot more research than I think the average buyer would and I eventually learned to steer clear of some pretty dodgy operators, but I still ended up being not 100 per cent sure about the legal status of the barrel I have bought.'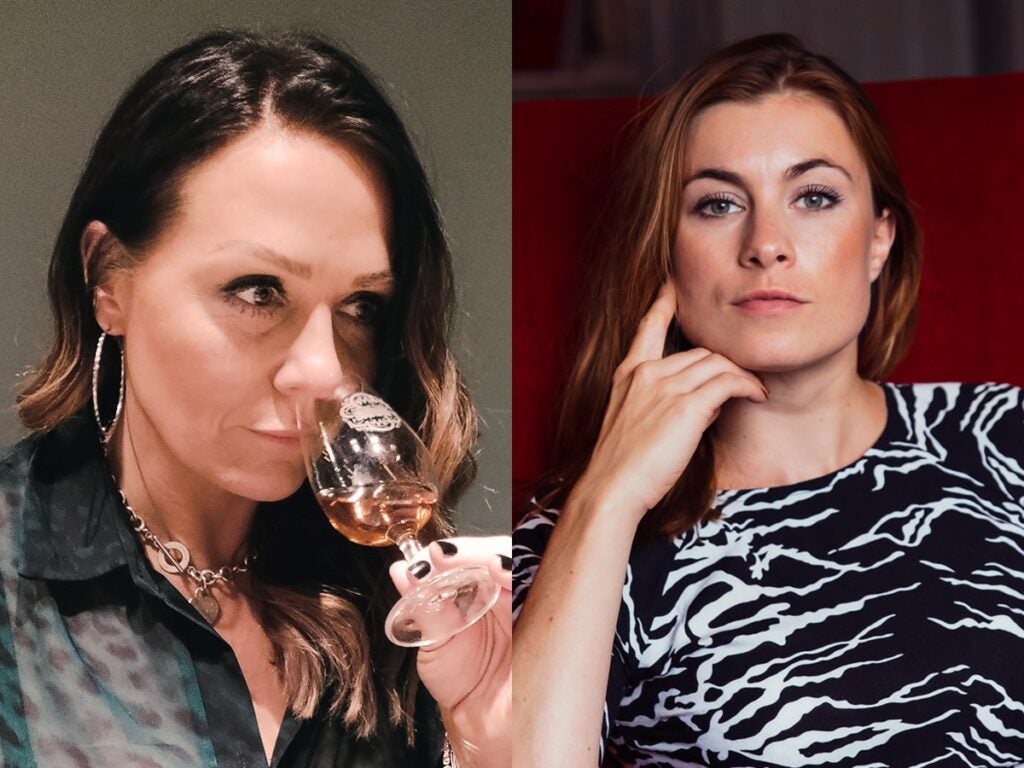 Their experiences illustrate the potential pitfalls in whisky investment that have left experts such as Edinburgh-based consultant and broker Blair Bowman fearing that the industry is ripe for a scandal that would damage even its most legitimate operators.
'The idea of making money from buying whisky has generated so much heat and hype that it has attracted not just speculators but also some seriously bad eggs,' says the 32-year-old Bowman.
Among the stories to hit the headlines recently are the record-breaking £16 million paid by an Asian investor for a barrel of 1975 Ardbeg single malt earlier this year, and the 582 per cent price rise that the Knight Frank Luxury Investment Index says a basket of rare whisky bottles enjoyed during the decade of low interest rates to 2019, making it the best-performing non-traditional alternative asset class, ahead of products such as wine, cigars and classic cars.
'Naïve buyers are having their heads turned by those sorts of figures, so new players including some serial fraudsters have been pouring in over the last couple of years and using exactly the same scam tactics they have [previously] applied to gold, wine, diamonds and other rip-offs,' says Bowman.
According to a sales email I received today from a so-called 'cask investment company':

"Fettercairn is a whisky distillery in Fettercairn"

🤦‍♂️

— Blair Bowman 🥃 (@mrblairbowman) November 17, 2022
'There is already the potential for some major fraud that will only be found out when the train eventually crashes into the station. A buyer might think they have a lovely barrel maturing away, but in 10 years when they try to do something with it they could find out there is a problem and that the people behind it are long gone.'
Whisky is so central to Bowman's life that he still conducts his own Covid lockdown to protect his senses of taste and smell. A similar determination to quarantine himself from fraud means he now declines most requests from new buyers to find them barrels if he believes they are motivated by investment gains rather than a personal passion for whisky.
Inka Larissa, who travels regularly to Scottish distilleries from her home in Lucca, Italy, was mainly driven to buy her own barrel by the hope of being more intimately involved in shaping the character of the liquid she would eventually enjoy.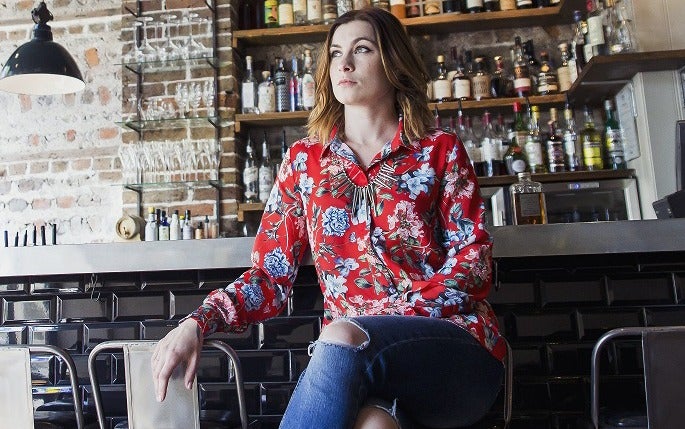 'I went last year to the new Isle of Raasay distillery near Skye, and like a lot of new distilleries they were selling casks of "new make" [which does not officially become whisky until it has aged for three years] directly to members of the public,' she says.
After tasting various options she went on a waiting list for a seated whisky in a Bordeaux cask 'that felt extra-special', knowing that costs such as duty, bottling and delivery would roughly double the initial purchase price of about £6,000.
The distillery will store it for up to ten years, giving her time to work out exactly what to do with it. 'I will sell most of it but I have to think through the exit process and how I will go about it,' she says.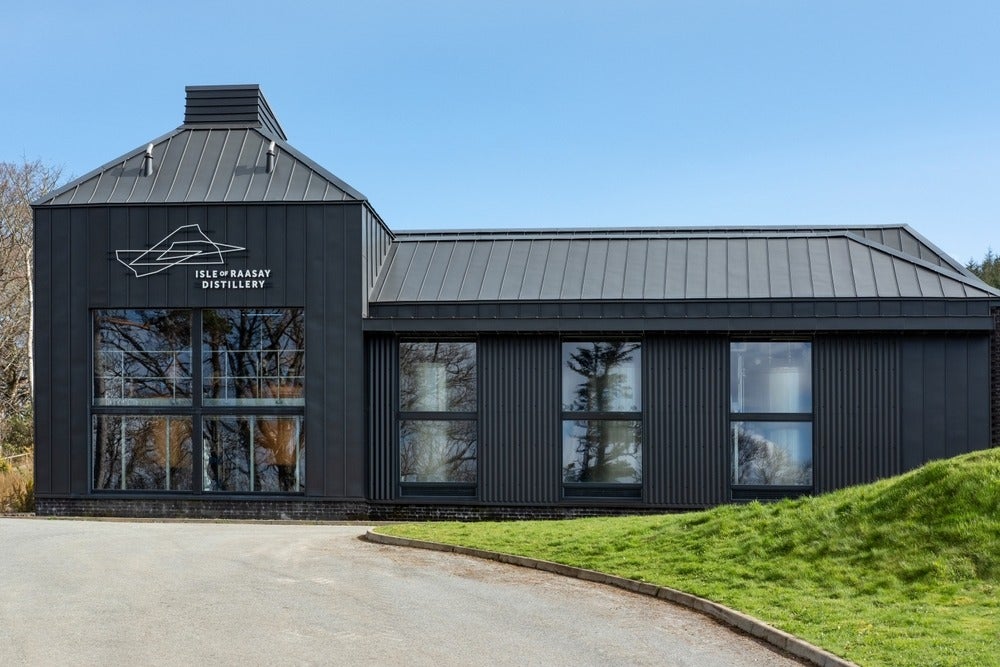 Jennifer Rose, on the other hand, decided she would spend up to £10,000 on a barrel as a purely financial investment. 'I'm 46 and my pension is not what it might be, so when I started thinking about ways to invest I thought a barrel could be a good long-term bet,' she says.
Instead of buying directly 
from a distillery, she spent 
months researching brokers 
and auction houses, usually 
finding that the websites that 
had paid to appear at the top of  search engines carried eye-catching claims about the potential gains and then required her to enter her contact details to get more information.
Aggressive whisky sales tactics
'That is when you start receiving glossy brochures and getting phone calls and emails from a lot of aggressive salespeople,' she says. 'They often create a real urgency, trying to put you under pressure and make you anxious that if you don't make a quick decision you will miss out.
'I wanted to know about the whole process, what whiskies were available, the full costs, the ownership guarantees and the storage process, but they would just give you a brief overview, with not a lot of information about the legalities or your eventual exit strategy.'
The sales message, she says, was often: 'We have this particular cask right now, but you need to act within 12 hours or we will have to give the opportunity to someone else.'
'They were usually young guys who knew almost nothing about whisky but they would still be patronising, saying. "Don't you worry yourself about those details," which is pretty concerning if you are looking to invest somewhere between £5,000 and £50,000.
'That could have been because I was a female – I don't know – but in one case I complained to the company about the lack of clarity and got an apology call.'
>Spear's guide: How to invest in whisky
>Spear's selects the best whisky advisers in 2022
>The best whisky tasting spots in Scotland
Rose also made the smart move of checking brokers and their directors through the Companies House website, finding that 'some had suspiciously quick turnovers of company names and directors'.
Disheartened by the process, she told one London-based broker that she had decided to put a brake on her purchase, prompting the salesman – supposedly a whisky specialist – to ask if she would like to buy some gold instead.
'I was shocked, but then I felt a huge wave of relief because it confirmed my suspicion that he was just a wide boy doing boiler-room telephone sales for anything he could sell.'
Even Bowman, who has more than a decade's experience as a whisky consultant, has in recent weeks received telephone cold calls with aggressive whisky sales tactics.
'My contact details have been sold or somehow ended up on their lists, and it's quite fun to hear how ignorant they are,' he says. 'If you are trying to tell me you know all about a distillery, you should at least learn how to pronounce its name. The calls are very heavily scripted, but they lose interest when they realise I know a lot more about whisky than they do.'
Audacious whisky investment scams
The more audacious scams involve faking the quality and source of the liquid in question – the Mason Grey brokerage, which now seems to have disappeared, even used photos of the famous Dalwhinnie distillery with its own logo photoshopped over the Dalwhinnie sign on the building.
But the most common rip-off is the simple trick of massively inflating the purchase price of a cask or bottle.
Respected broker and valuer Mark Littler has a calculator on his website which allows a potential buyer to enter a cask's purchase price and other details to estimate its eventual cost per bottle after accounting for expenses such as bottling, delivery, VAT and duty.
'When you work it out like that you often find that it's simply impossible to come out the other end with a profit because the entry price was so high,' says Bowman.
'I recently tried to help a family who had discovered that an elderly relative had bought some whisky for £75,000 and then died a few months later. They wanted to sell it but the best I could get for them was its true value, £15,000.'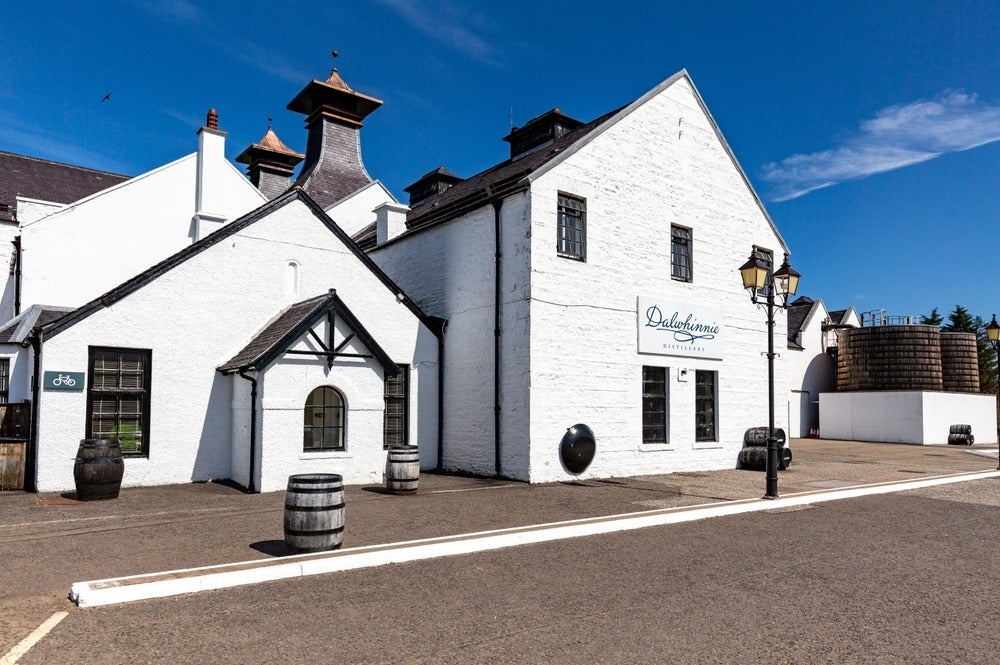 Whisky investment red flags
Trustworthy experts across the industry say there are several telltale signs that should be red flags for a buyer. One is when a sales website trumpets the oft-repeated Knight Frank figure of a 582 per cent gain for rare whisky in the decade to 2019 as evidence that casks are a good investment.
That figure was down to 428 per cent in the decade to 2022 – but a much more important caveat is the fact that the index actually relates to a very specific basket of 100 rare bottles of whisky, which are a very different asset from a cask of new malt or even mature whisky.
'That figure is regurgitated time and again but it is totally misrepresented,' says Bowman. 'It is like saying a pot of paint will go up in value because Picasso's paintings became valuable and they used paint.'
Another red flag is when websites talk about 'guaranteed returns' – there is no such thing in the world of whisky – or insist that any profit will be free of capital gains tax.
'The taxing of whisky is actually very complicated,' says a solicitor familiar with the industry, 'and there may indeed be CGT depending on the individual's circumstances.'
Another trap is a broker's promise to buy back whisky in the future, when there is no guarantee the company they represent will even exist at that point.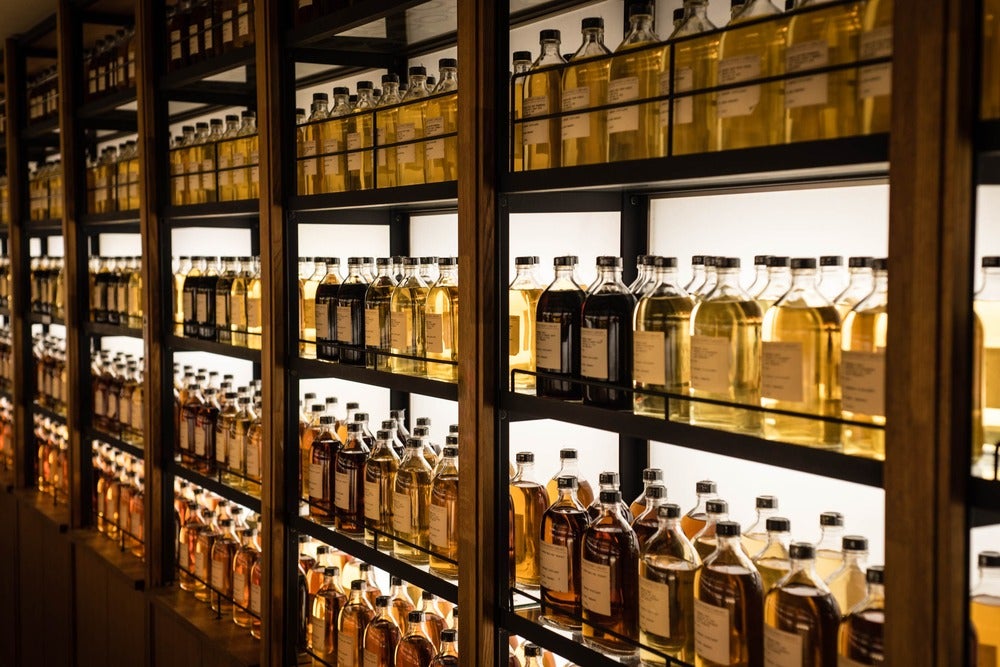 Industry insiders complain that respected publications such as the Financial Times and The Economist do not scrutinise the brokers who buy glossy advertisements, with potentially dodgy brokerages then boasting 'as seen in the Financial Times' on their websites, treating their paid advertisements as endorsements by the publication.
Even when dealing with a respected seller, reading the fine print of a contract will alert a buyer to any restrictive covenants, which are increasingly being imposed by distilleries to protect their own interests.
Some highly rated distilleries forbid the resale of their whisky while others, such as Glenfarclas, will not allow their names to be used on any bottles that eventually come from a purchased cask, an important factor in the exit strategies for such an investment.
The wise buyer will realise that they must buy the right whisky at the right price and be prepared to hold bottles or casks for the long term, despite the hype about quick gains and 'annual' rates of return. Experts agree that the single biggest rule is to do proper due diligence before handing over a penny.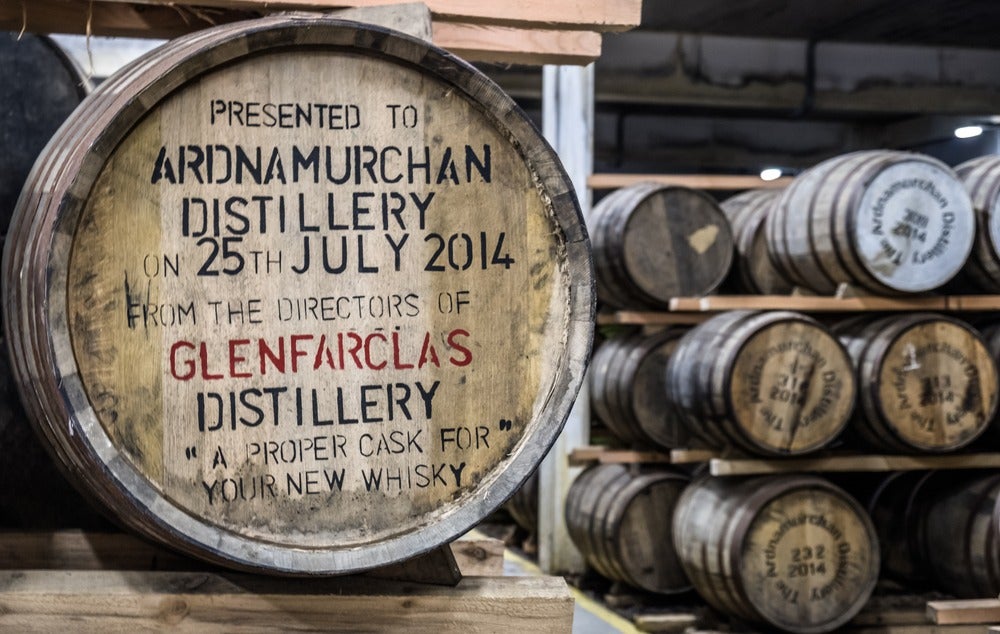 What to check before you invest in whisky
'Spend some time on the Companies House website checking out the history of the broking company and its directors,' says Bowman. 'You will often find that a company claiming a strong track record of steadily rising prices has only existed for two years, or that the directors have been involved with lots of dissolved companies and all sorts of asset classes.
'Google is also your friend – enter the company's name or the director's name and the words "fraud" or "scam" and you will often find some interesting things.'
With one whisky brokerage, a little research into the 'client success story' it uses in its promotional material reveals that the happy customer made his profitable cask purchase 25 years before the firm was formed. Its website claims that he used his profits to retire early, without mentioning that he actually went to work for the firm as a marketing officer.
Aspiring investors should also be suspicious if a broker will not share its stock list, prices or transaction costs. If you are told that the original distillery will buy back their cask, ring the distillery to confirm that, and you can always contact the warehouse involved to check on the standing of a brokerage firm.
A buyer of a mature whisky should insist on sampling it to make sure it is the genuine article, and also insist on a regauge or physical examination which will test its alcohol by volume. The ABV in a cask falls with time, and some buyers have been landed with casks just above or even under 40 per cent ABV, the level below which a liquid is no longer even considered whisky.
'If you are dealing with a broker you also need to make sure you will be given a delivery order or DO,' says Bowman. Signed by the seller, buyer and warehouse keeper, the DO is the documentation establishing that you actually own the barrel as it formally tells the warehouse keeper who owns it.
'If the seller disappears or collapses and there is no DO proving that the sale took place, the buyer may be unable to prove that the cask is theirs, perhaps even finding that the same cask has been sold several times.
'So if a broker tells you that you can't have a sample, or a current regauge, and that instead of a DO you will be given some worthless certificate of ownership they have drawn up themselves, it becomes really simple,' says Bowman. 'Just walk away.'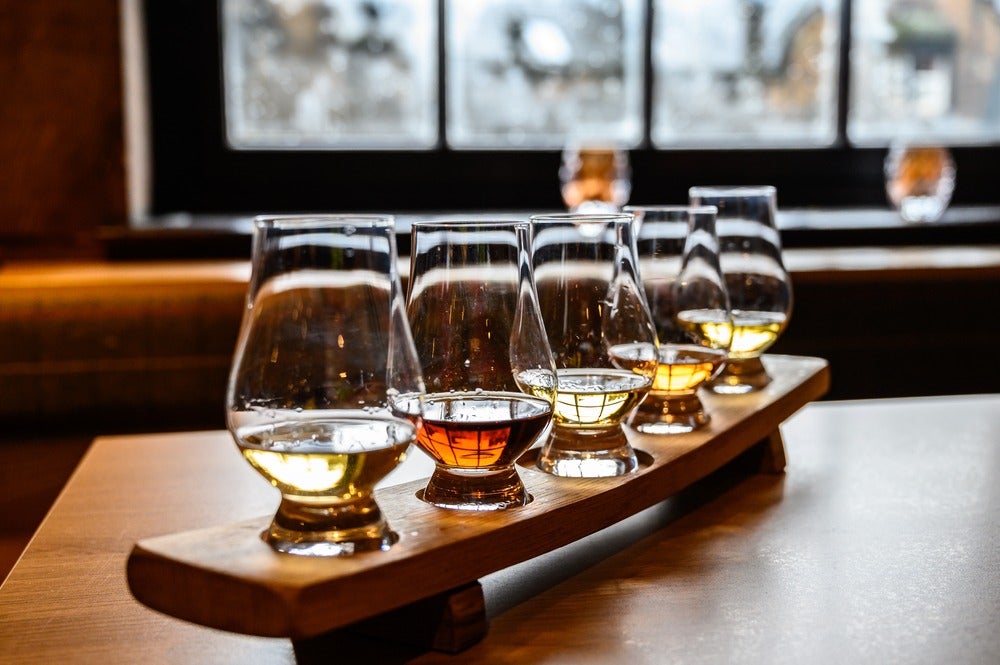 Buying without a DO is less risky if you have bought directly from a distillery and it stores the whisky itself.
When Jennifer Rose despaired of all the pushy brokerage salesmen and took a break from her search, she was eventually pointed by a friend in the industry towards a brokerage salesman who was more knowledgeable and did not use pressure tactics.
She chose a sherry hogshead barrel of Glendullan and sent just under £9,000 to the firm's Hong Kong bank account, accepting the salesman's claims that she did not need to receive a DO. Like many other salesmen, and the FAQ sections of their websites, he insisted that getting such a document would be difficult and unnecessary.
'I now feel that I have left myself quite open, so I'm thinking again about how long I will hold it,' says Rose, who has also belatedly learned that the brokerage's management has links to a notorious wine scam.
Will investing in whisky make you money?
Her conclusion is that she would not recommend whisky as a purely financial play, and veteran whisky expert Ian Buxton agrees that the best advice for someone looking to buy whisky as a money-making venture is short and blunt: don't do it.
After a decade of price rises, 'the tales of lucky owners who turned a few thousand quid into hundreds of thousands of pounds will never, and can never, be repeated', says Buxton.
'Forget it – it's never going to happen to you.'
Blair Bowman agrees. 'It's fun to deal directly with a distillery that you really like, as long as you are doing it for enjoyment and to share the whisky with your friends and family,' he says.
'But if you want to invest because you think the whisky sector is going to do well, then the safest and smartest way is to buy shares in a drinks company on the stock market.'
More from Spear's:
Spear's Index: The most trusted whisky advisers
How Scotch whisky distilleries are developing new private client experiences
Investing in rare and extraordinary whisky is about more than just economics'