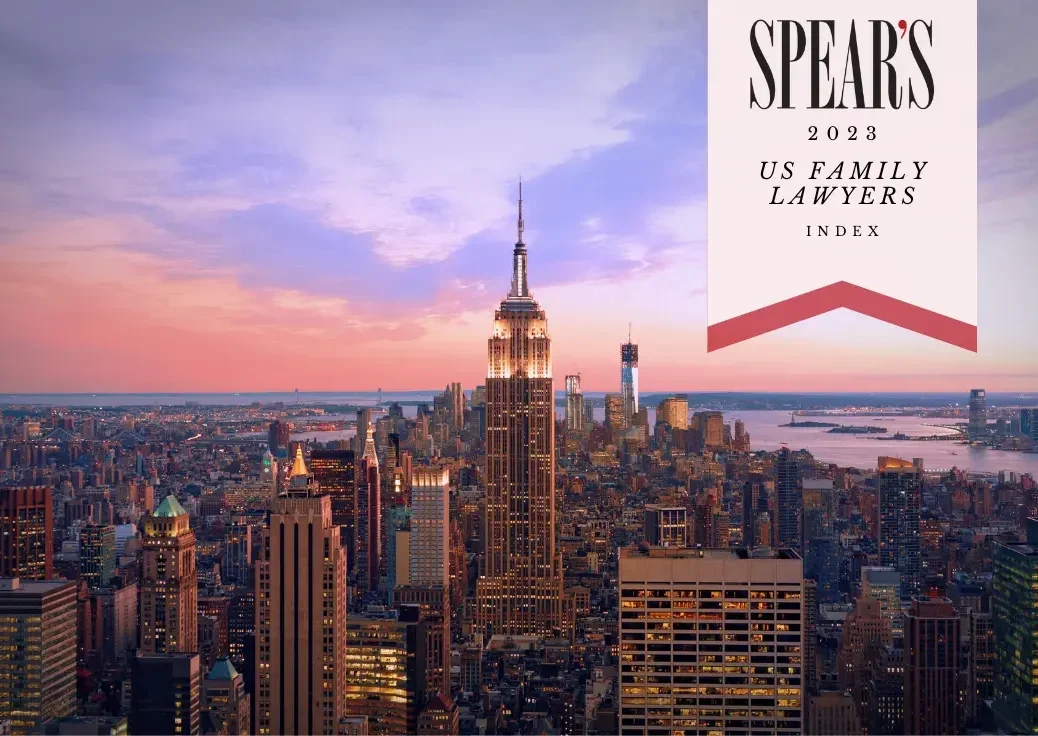 Part of the Spear's Legal Indices 
For high-net-worth (HNW) individuals, a good family lawyer can be worth their weight in gold. They offer guidance and expertise concerning the range of solutions available when it comes to separation, as well as assisting on other legal matters such as child custody and pre-and post-nuptials.
Here, we list our selection of top US family lawyers who work with HNWs. These lawyers understand the nuances of state-by-state court systems and are well-versed in the particular nuances of high-profile and financially complex work.
Spear's publishes annual rankings of the top private client advisers and service providers to HNWs. These are drawn up on the basis of peer nominations, client feedback, telephone and face-to-face interviews, data supplied by firms, as well as information gathered by the Spear's editorial and research teams.
The US family lawyers featured in the 2023 edition of the Spear's Family Law Indices are included in the table below, along with their Spear's ranking.
Click on the individual names to be directed to more detailed profiles of each adviser on spears500.com. The table is ordered alphabetically by surname.
The Spear's Family Law Indices
Family Lawyers
Family Law Barristers
Divorce Consultants and Support Services
Litigation Funding
To explore all the Spear's indices, and to use our find-an-adviser tool to identify the private client adviser who is right for your specific requirements, go to the Spear's 500 website.
To receive relevant research updates from Spear's – and thereby give you and your firm the best chance of being included in future Spear's indices – please register here.
If you are an adviser featured in index and would like to update your profile or provide additional information, please email rasika.sittamparam@spearswms.com.